All photos were taken by reporter Manan Vatsyayana from the Agence France-Presse (AFP).
The first is about the 67m statue of Bodhisattva Kuan Yin in the complex of Linh Ung pagoda in the central coastal city of Da Nang.
The picture of the tallest Buddha statue in Vietnam was taken on a bright March day.
Another photo captured the image of a woman collecting incense sticks in a courtyard in Quang Phu Cau commune, Ung Hoa district, Hanoi.
The incense making industry in Quang Phu Cau commune was believed to begin 100 years ago. The setting is always covered with red colours of incense sticks that are dried on the roads, particularly during the months nearer the Lunar New Year.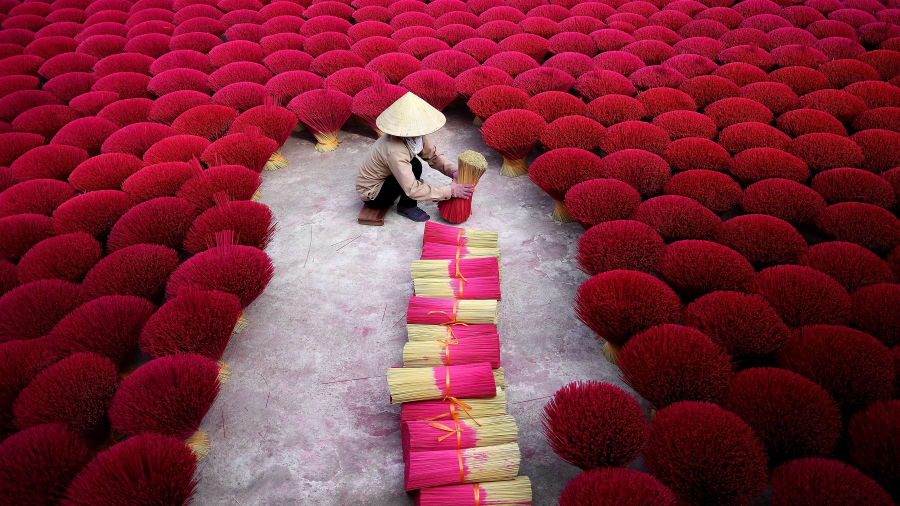 The photo of a woman collecting incense sticks