Speaking at the opening ceremony, Bui Thuy Hai, Director of Quang Ninh Provincial Library, affirmed that the exhibition "Quang Ninh - A journey of 60 years of innovation and development", is one of the activities to celebrate the 60th anniversary of the founding of Quang Ninh Province.
The event aims to introduce and promote the image of Quang Ninh's land and people, affirming achievements in the fields of economics, politics, and culture of the province. At the same time, it contributes to the development of the reading movement, and building a reading culture in the community.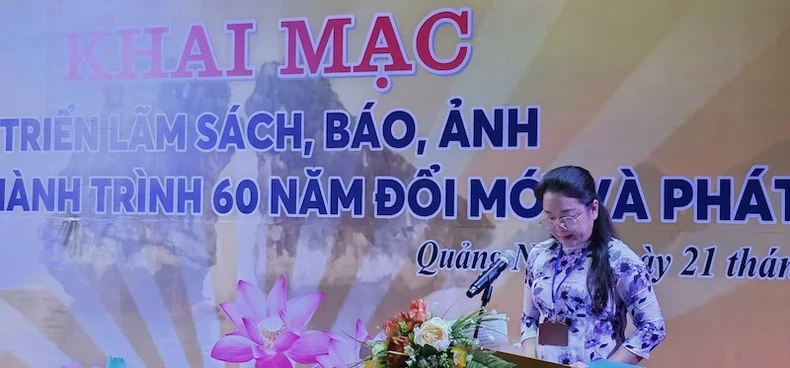 Leader of Quang Ninh Provincial Library giving the opening speech at the exhibition.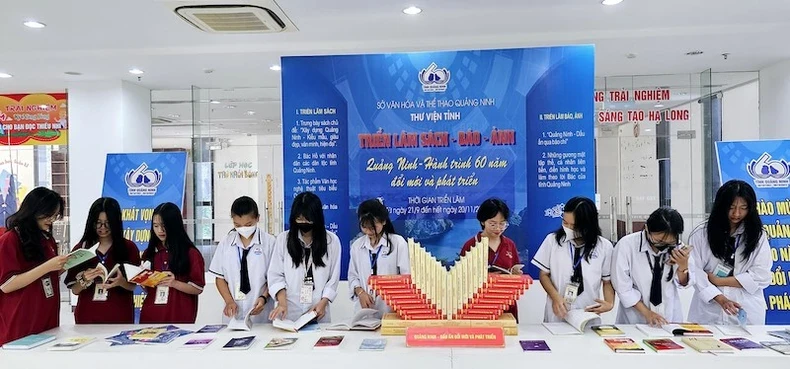 The exhibition attracts a large number of students to visit.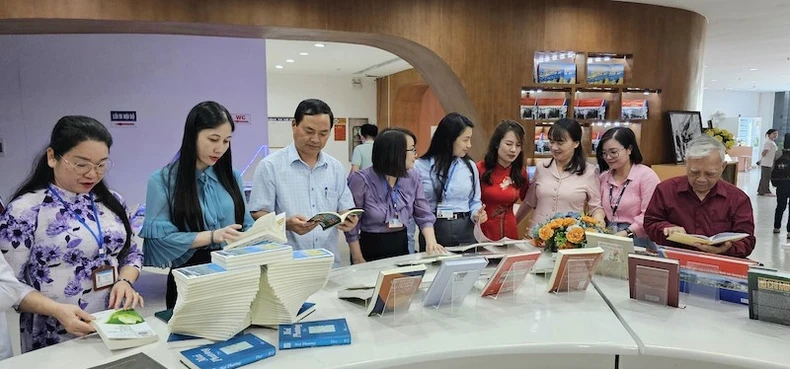 Delegates visit the exhibition.
In particular, in addition to displaying more than 3,000 copies of books, newspapers, and photos about Quang Ninh, the organising board also displayed several copies of photo documents and maps of Quang Ninh Province, during the 19th and 20th centuries.
The exhibition is expected to provide viewers with valuable resources, reflecting the process of formation, construction and development of Quang Ninh Province, especially from 1963 to the present.
On this occasion, the Quang Ninh Provincial Library introduced to the public, typical geographical documents about the land and people of Quang Ninh; Quang Ninh Province's important achievements and contributions to the country, affirming the role and position of "A miniature Vietnam".