HANOI
PERFORMANCE
'Lang Toi' (My Village) by Lune Production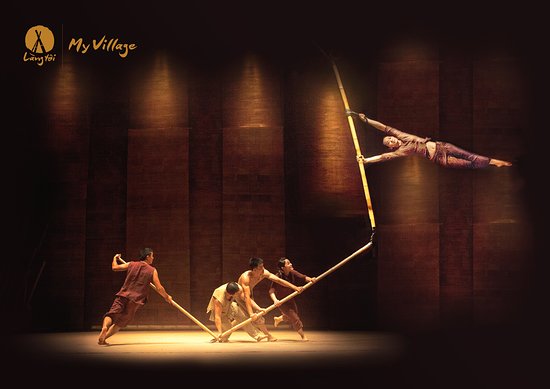 6pm on January 30 and 31
Hanoi Opera House
1 Trang Tien Street, Hoan Kiem District
Lang Toi (My Village) is a delicate merge of tradition and innovation, where the poetic beauty of Northern Vietnam's village life is presented through a new cirque approach.
Farming, building activities, traditional games, and the lifestyle of the Northern villagers are recreated through ancestral bamboo props, breath-taking cirque and acrobatics performances, as well as rhythmic dancing, performed with distinct folk music from more than 20 musical instruments.
Ticket prices: VND 700,000- VND 1,050,000
EXHIBITION
Exhibition: "Green river, blue mountain"
L'Espace
24 Trang Tien street, Hoan Kiem district
You are invited to an exhibition – installation "Nuoc xanh non biec" (Green river, blue mountain) by visual artist Le Giang, the winner of the resident artist program "Tuong ho" Villa Saigon 2019.
The exhibition is an attempt by the Hanoi-based artist to identify painful obstacles in dealing with a region of conflicting memories, as well as the need to face the myths about Indochina in the current Vietnam context.
"Untitled Fictions in the Age After Divinity"
Manzi Art Space
2 Hang Bun alley, Ba Dinh district
The exhibition features works by Bang Nhat Linh, Le Quy Tong, Nguyen Manh Hung, and Nguyen Tran Nam –the four important contemporary artists of Vietnam today.
Focusing on the visual relationships of disjointed elements and unusual scales, Nguyen Manh Hung's series of oil paintings depict activities and events of daily life in an absurd world.
Bang Nhat Linh – a dedicated collector of war memorabilia, continues his study into the depth of memories and history with a poetic video installation.
Le Quy Tong, as usual, directs the viewers to a brutal reality which is hidden underneath a veil of luxurious and cold colour palette of his paintings.
And Nguyen Tran Nam via his installation 'Like A Variant', attempts to reveal the dark, hidden and forgotten fraction between the past and presence, faith and retribution.
Exhibition "The Foliage 3"
December 20, 2019 – February 23, 2020 (Tuesday – Sunday), 10 am – 8 pm
Vincom Center for Contemporary Art (VCCA)
B1 – R3, Vincom Mega Mall Royal City
72A Nguyen Trai, Thanh Xuan District
The exhibition brings together young and talented Vietnamese and international artists: Quynh Lam, Phan Ah, Nguyen Van Du, Nguyen Dinh Phuong, Luong Trinh and Tristan Jalleh (Australia), the duo Caleb Stein & Andrea Orejarena (Colombia).
Continuing to support diverse creative activities, "Foliage 3" introduces the public to more than 50 artworks of various art languages: painting, photography, sculpture, video, installation and concept, a daring experiment in medium and expressions of promising artists.
HO CHI MINH CITY
PERFORMANCE
A O Show by Lune Production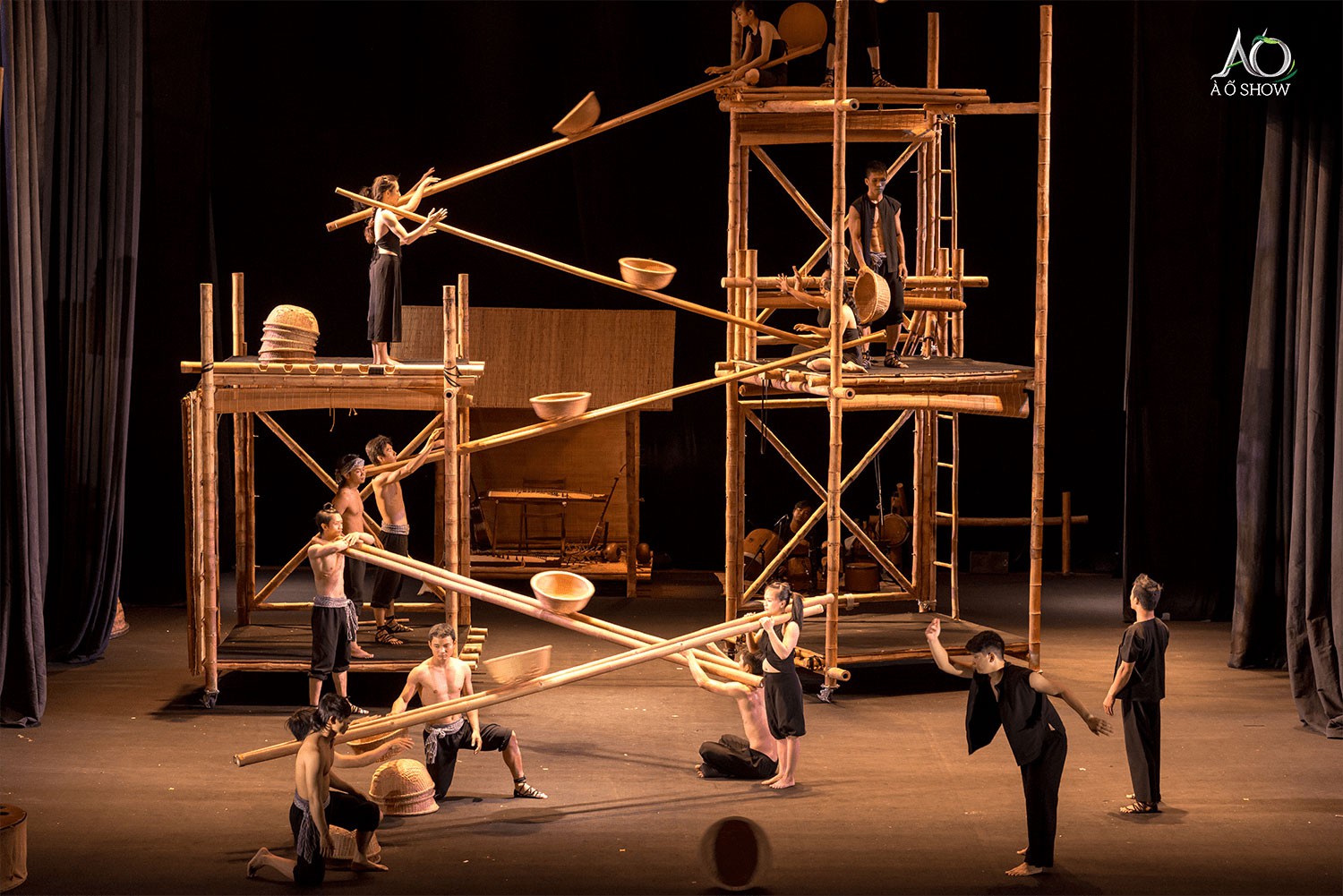 6:00 pm, January 29, 30, 31
Ho Chi Minh City Opera House
7 Cong Truong Lam Son, Ben Nghe Ward, District 1
The A O Show features optical illusions and impressive acrobatics, paired with traditional music performances by a troupe of talented local artists.
Known as the Cirque du Soleil of Vietnam (minus the flashy outfits), this live show depicts the transition of rural Vietnam into today's modern landscape, using props such as giant woven baskets, scaffolding, bamboo canes, and ropes.
Price range: VND630,000 - VND1,470,000
EXHIBITION
Exhibition "Singing to the Choir?" & "Silent Intimacy"
The Factory Contemporary Arts Centre
15 Nguyen U Di street, Thao Dien ward, District 2
You are invited to two new exhibitions: 'Singing to the Choir?', a group exhibition by Phan Anh, Tran Minh Duc, and Ngoc Nau; along with 'Silent Intimacy', a solo exhibition by Dang Thuy Anh.
Works on display at the 'Singing to the choir?' exhibition present the artists' reflections on humanity's demonstrated attachment of purpose to an intangible realm justifying the meaning of life.
Meanwhile, 'Silent Intimacy' is Dang Thuy Anh's first solo exhibition in her artistic endeavor with apple snails, contemplatively dubbed with the impact of urbanization on human life.
Tickets:
For adults: VND 50,000
For students: VND 40,000 (with appropriate student ID)
For children under 12: free (with appropriate ID)