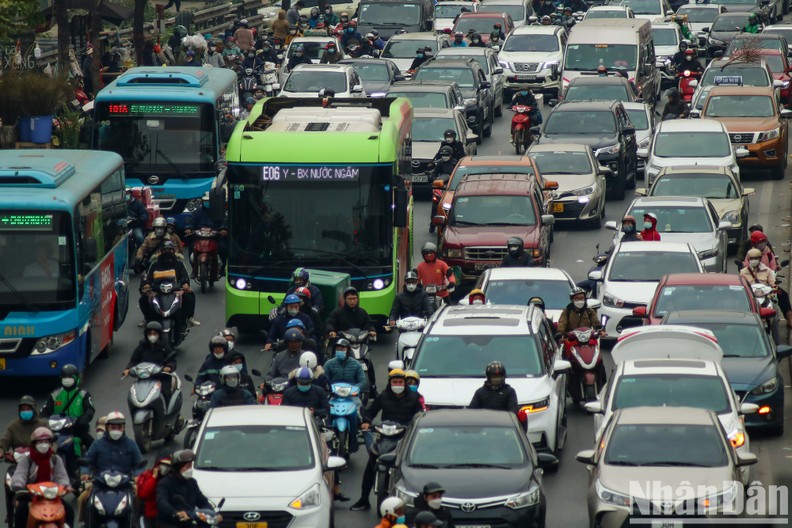 Giai Phong Street is filled with cars, motorbikes and buses as many are going home for the Tet holiday.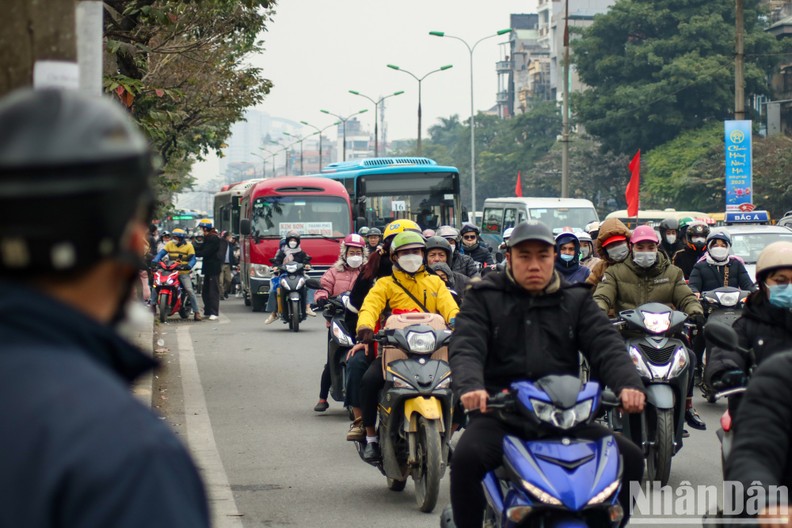 It is only two days before the start of the lunar new year and people have already begun heading for their hometowns.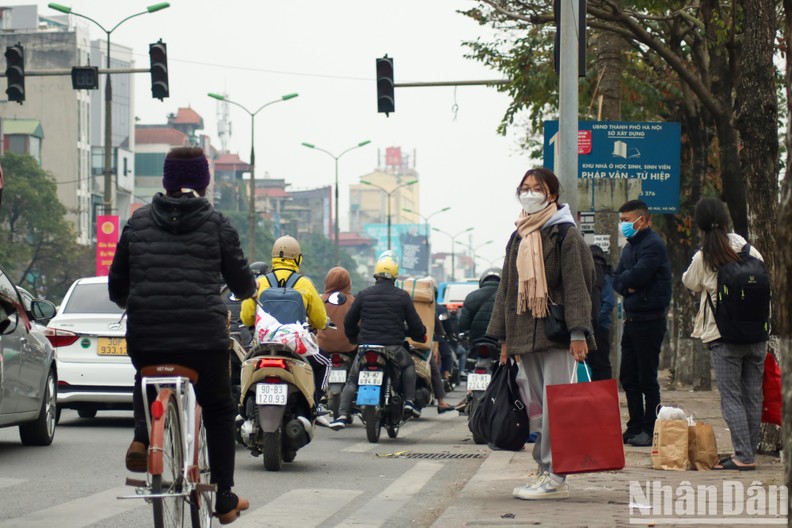 Some students are eagerly anticipating a reunion with their families during the upcoming Tet break.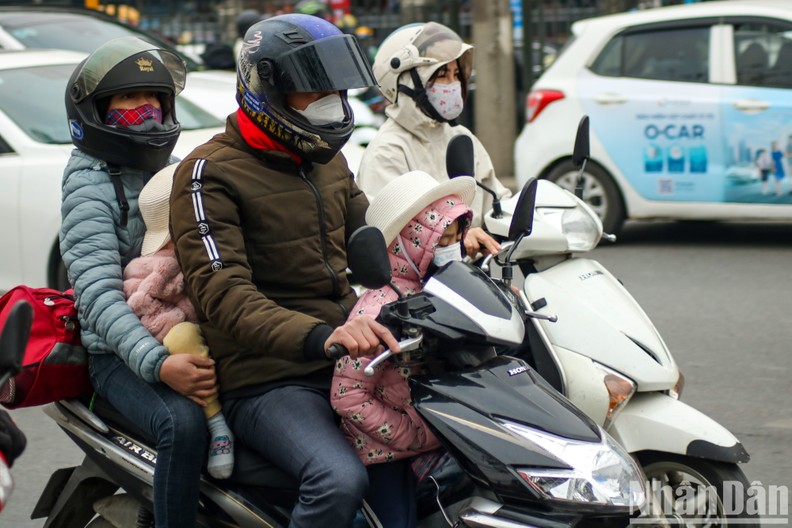 A small family on their motorbike journey home.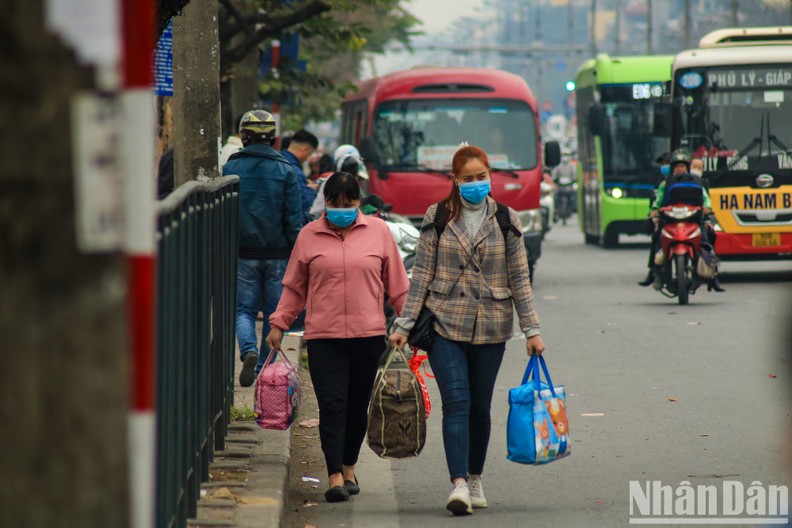 People carrying big bags and suitcases are a common sight at bus stations during these days.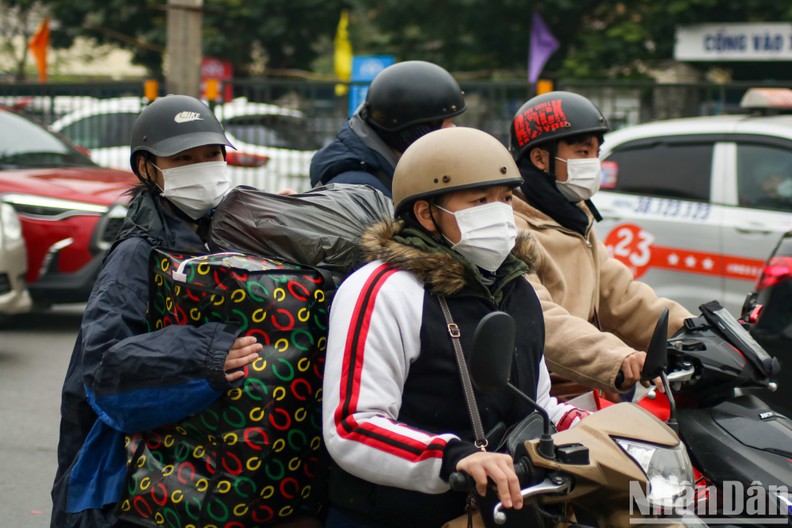 Big bags are carried home by motorbike.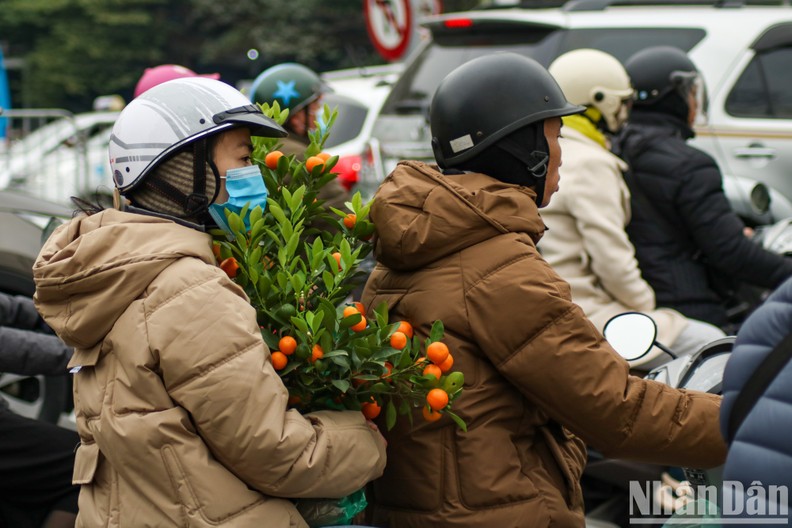 A family takes a kumquat tree home with a wish for fortune and prosperity.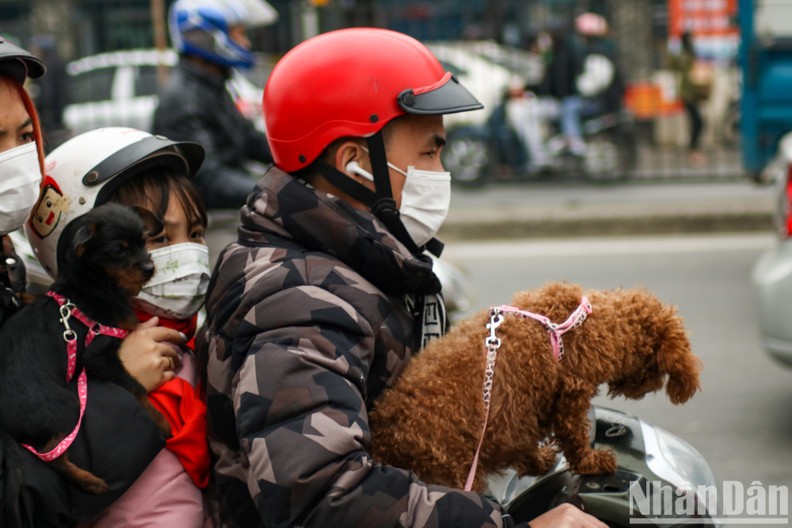 People are heading home for a family reunion after a year of living away from their hometowns.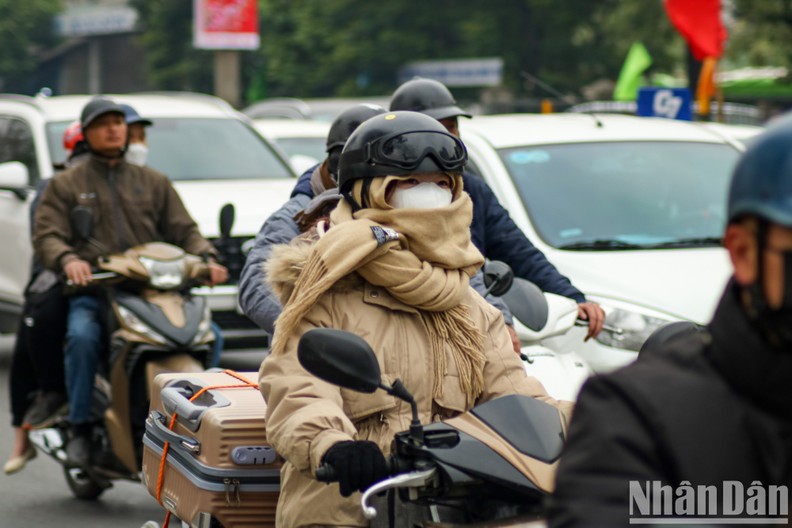 People are dressed in warm jackets, woollen scarves and gloves to protect themselves against the cold during their journey home.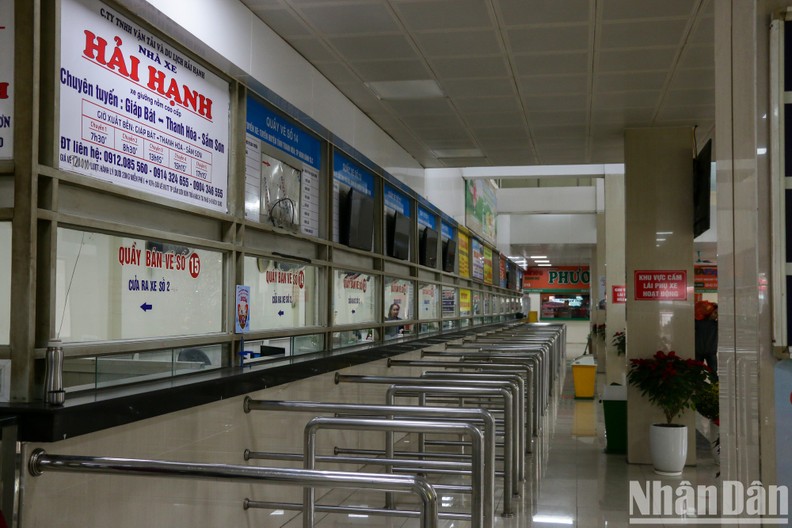 Ticket offices at the Giap Bat Bus Station are mostly empty as people choose to go home by private vehicles.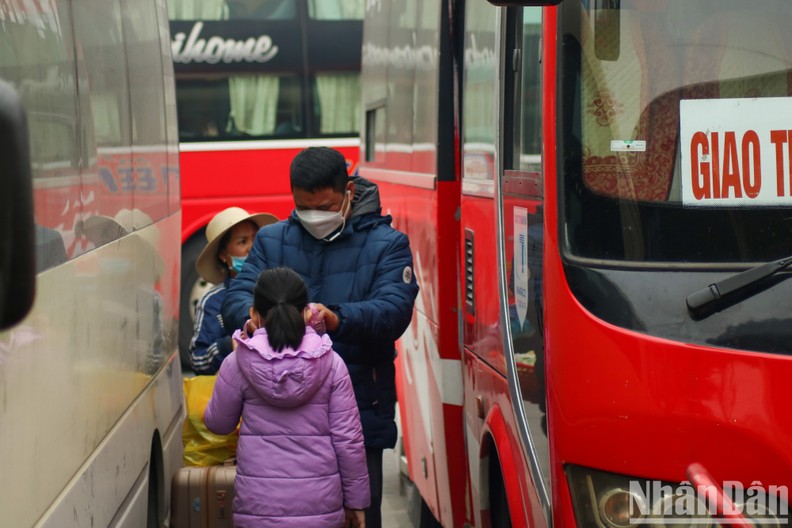 A father corrects his daughter's mask before getting on the bus.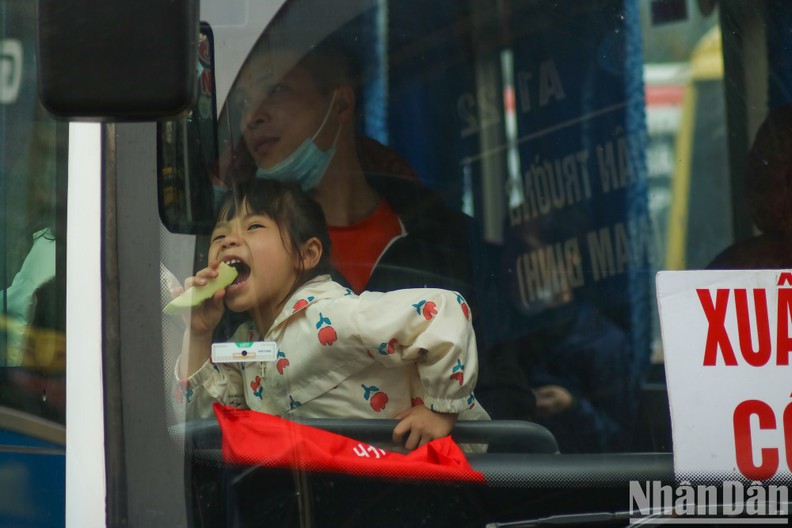 A girl rejoices as the bus departs the bus station for her hometown.
Hien, a student of the National Education College, says she is eager to see her family and friends after a year of separation.