Su-30MK2 is the leading modern fighter aircraft of the Vietnam People's Army.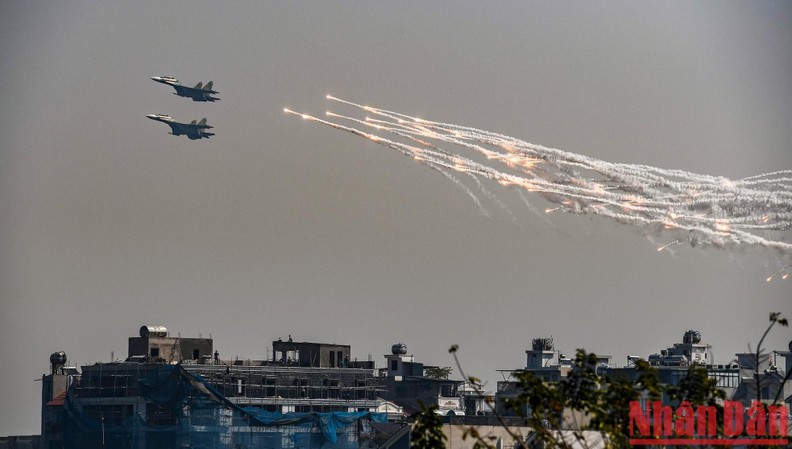 After several fighting drills in the sky of Long Bien, a pair of fighters suddenly release jamming ammunition in the air.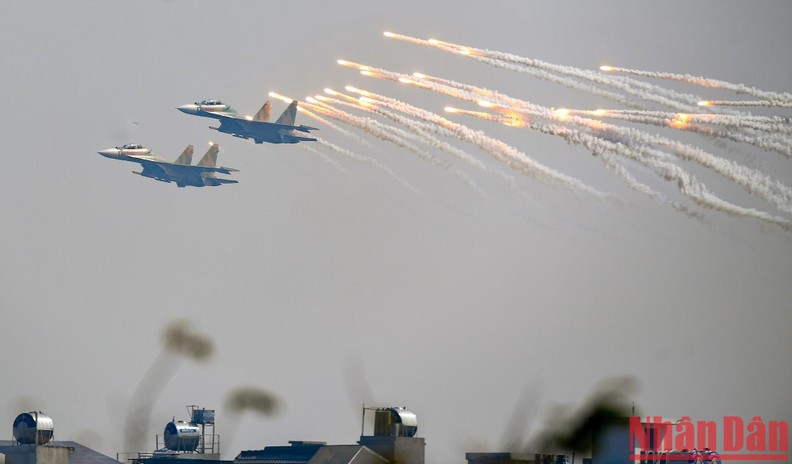 This is a type of thermal ammunition intended to trap missiles that pursue aircraft during combat.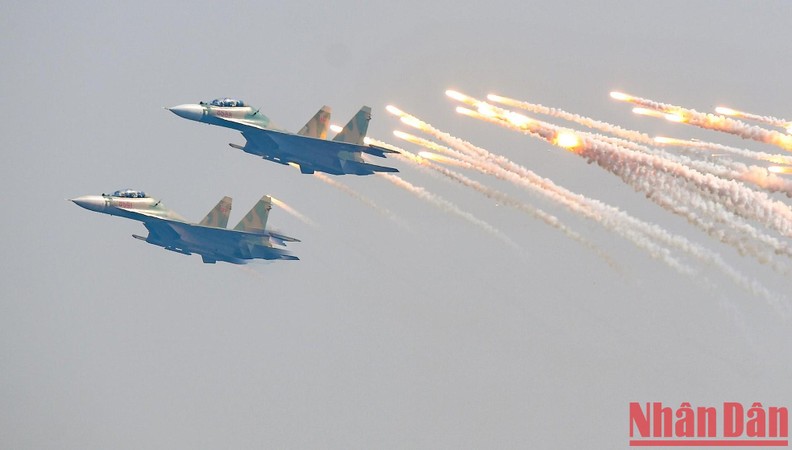 Su-30MK2 aircraft are practising to prepare for the opening ceremony of the Vietnam International Defense Expo 2022, which is expected to take place from December 8-10.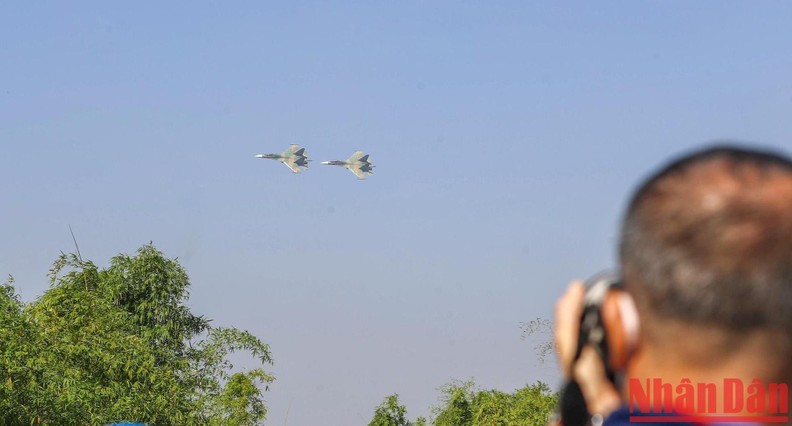 The appearance of the Su-30MK2 aircraft attracts a large number of people.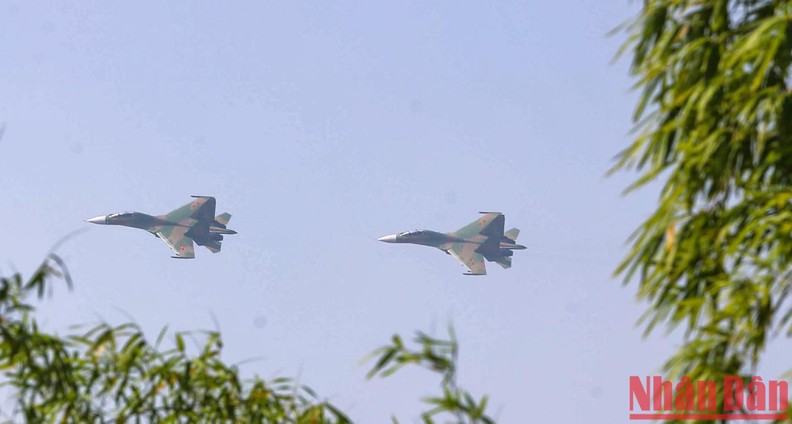 The fighters have several flights in the sky.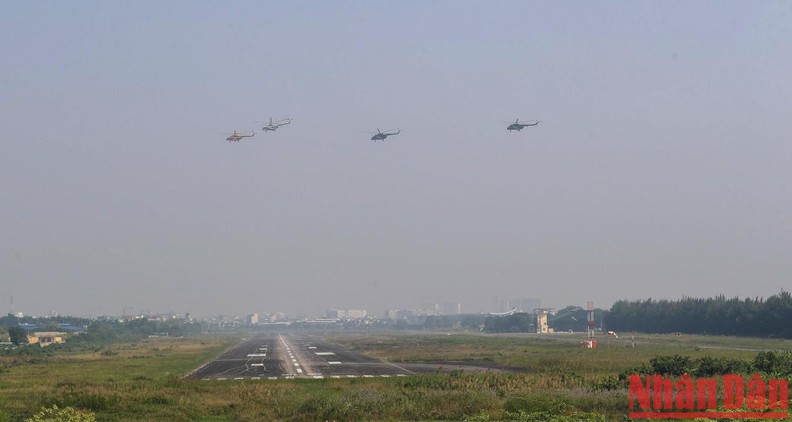 Along with the fleet of Su-30MK2 aircraft, many helicopters of the Vietnam Air Force also fly in formation in the sky above Gia Lam airport.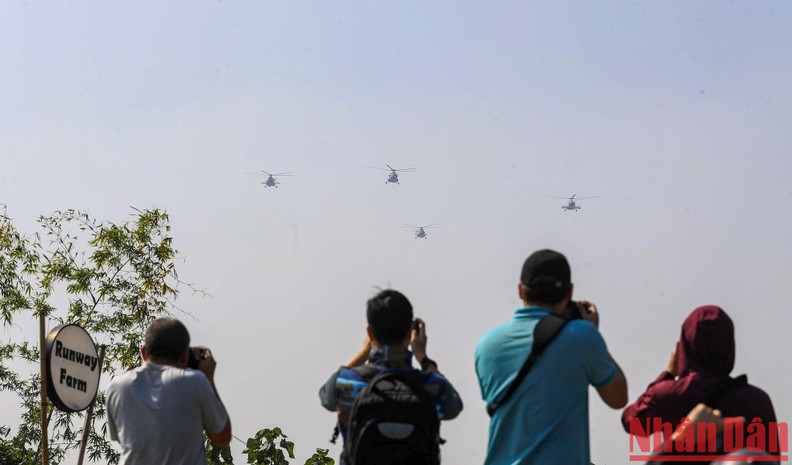 Many people admire the flight drills of the Vietnam People's Army Air Force.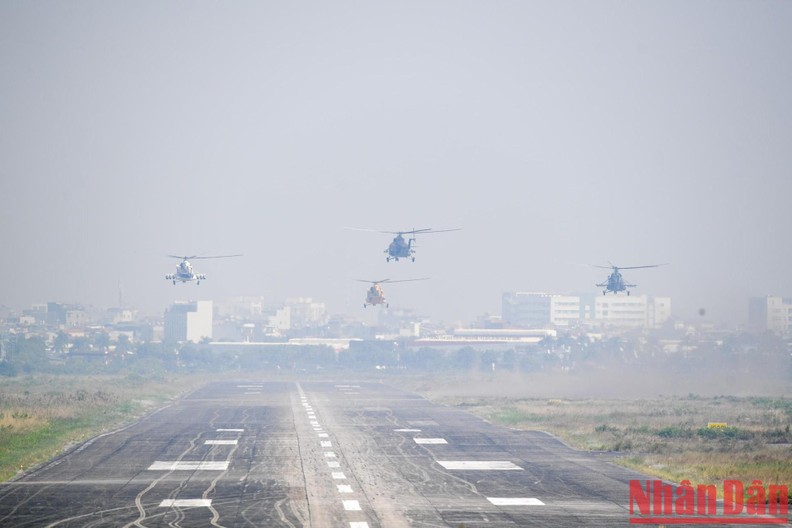 Four helicopters have several flights in the sky above Hanoi, around the Gia Lam airport area.