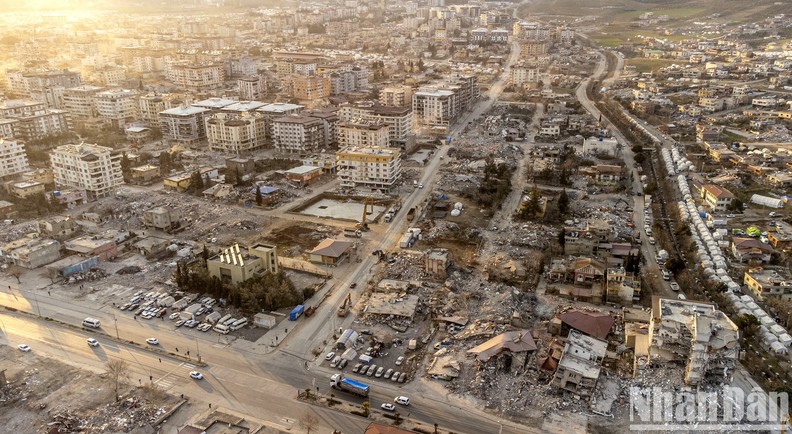 All were "knocked down" by the earthquake. The land that used to be houses, schools, hospitals and cinemas, is now just piles of stone, iron and steel.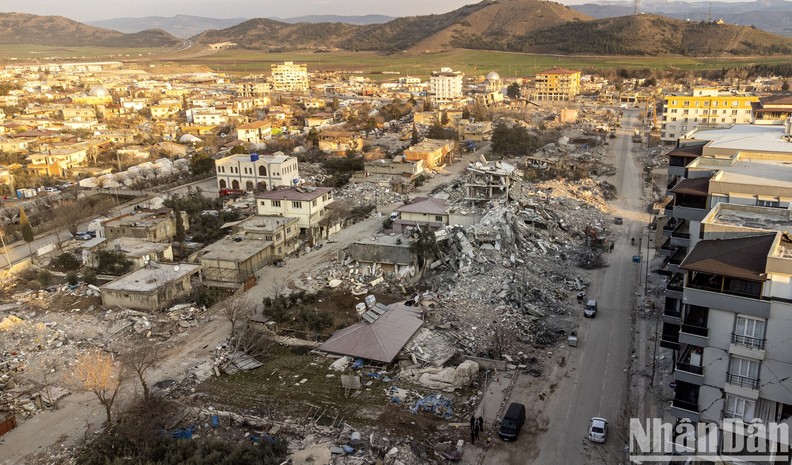 After more than two weeks, the cleaning work at Nudargi is nearly completed. The roads are liberated. However, the horrifying traces of the disaster are still clearly visible in the ruins.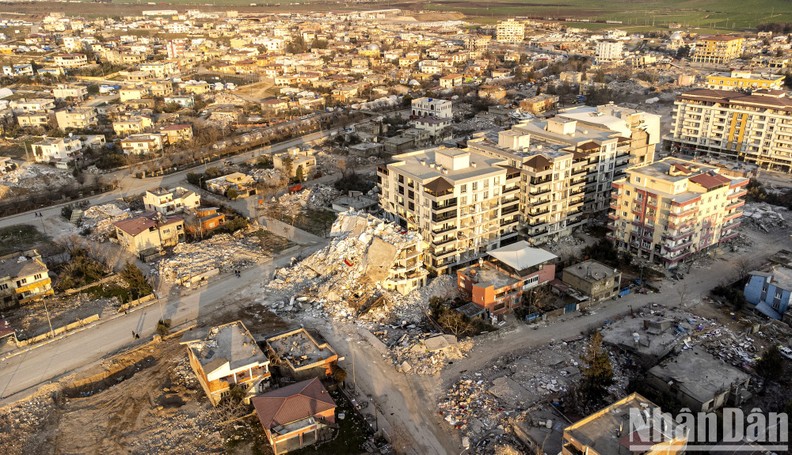 Lucky buildings that are still standing are no longer safe to live in. Because they could collapse at any time, with thousands of tremors following since the disaster.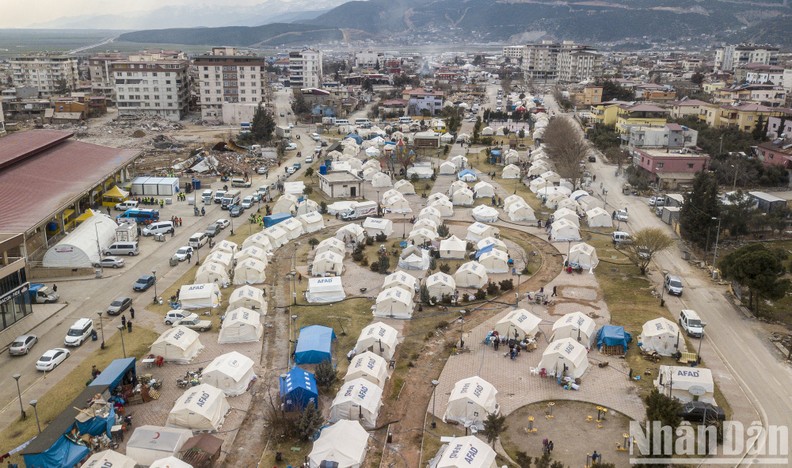 To ensure safety, the local authorities affected by the earthquake have asked people to move out and live temporarily in new "tent cities". These cities are built in open locations such as stadiums, and parks.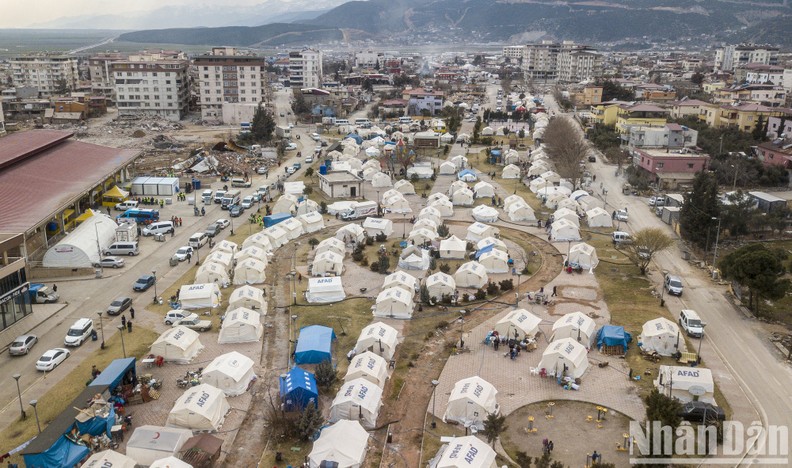 In the photo, the "tent city" at Nudargi is located right in the central park area of the old town. Not far from where they had lived for decades. The road runs between like an invisible line between the past and the present.
According to incomplete statistics, in this new "tent city" area, about 500 households are living, with an estimated 1,500-2,000 people. A few even moved tens of kilometres from other disaster areas to live here.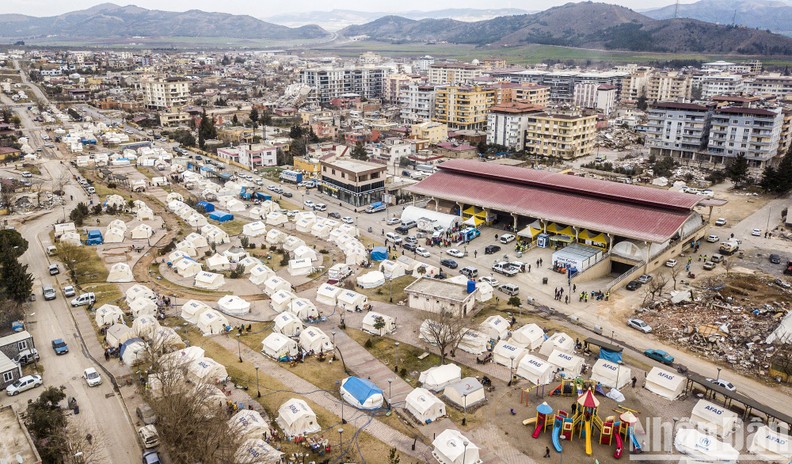 This central park was originally a place for people to play and entertain. It has become the new foundation on which they rebuild the future.