Politburo member and permanent member of the Secretariat Tran Quoc Vuong attended the event and presented the first-class Labour Order to the Union for its outstanding achievements.
The event also saw the presence of Politburo members: Deputy Prime Minister and Minister of Foreign Affairs Pham Binh Minh; and Secretary of the Party Central Committee (PCC) and Head of the PCC's Commission for Mass Mobilisation Truong Thi Mai.
Speaking at the congress, Politburo member Vuong appreciated the efforts and contributions made by leaders, officials and employees of the VUFO to overcome all difficulties and gain remarkable results over recent times, contributing to enhancing the friendship and cooperation between Vietnamese people and people around the world.
He asked the Union to continue to expand multilateralisation and diversification, enlisting broad sympathy and support of the peoples in the world to the cause of national construction and defence in Vietnam.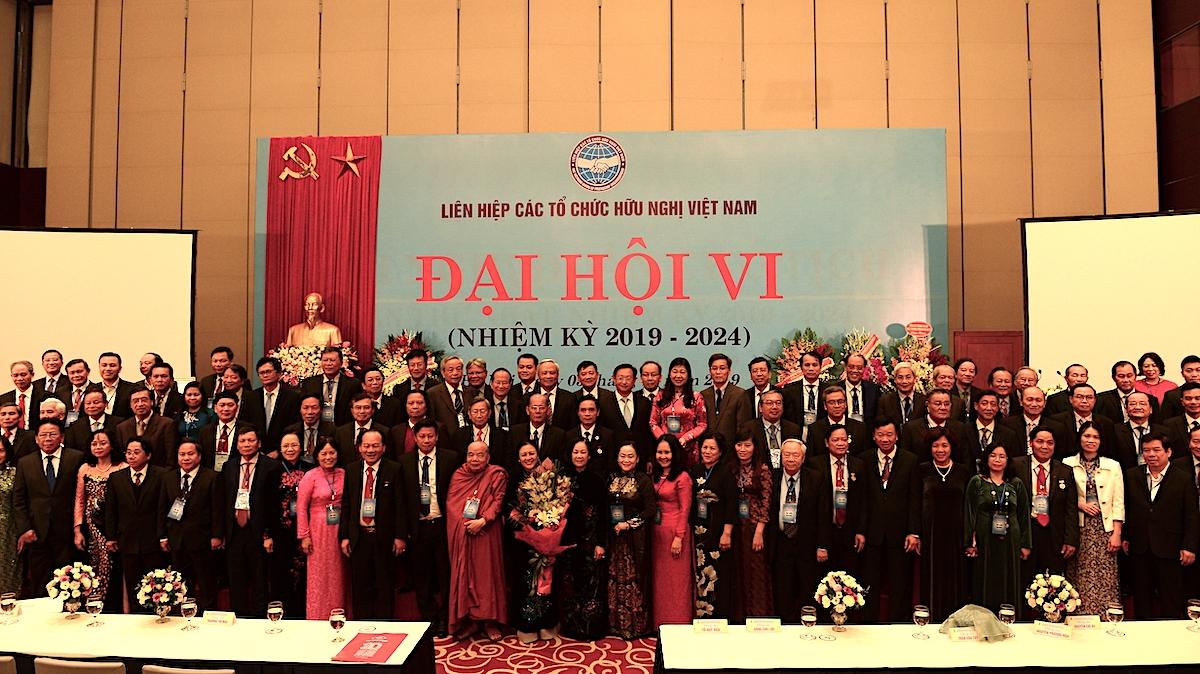 The delegates attending the congress (Photo: thoidai.com.vn)
Politburo member Vuong also noted that the Union should focus on maintaining and further deepening the cooperation with neighbours, ASEAN countries, key areas and other several important economic and cultural centres to protect the nation's benefits, prestige and image as well as significantly contribute to the common struggle of the world's people for peace, national independence, democracy, social progress and development.
VUFO must be an active "bridge" to ensure the close and effective coordination between people-to-people diplomacy with the Party's foreign affairs and State diplomacy, creating a combined strength on the foreign affairs front to meet new requirements in the new situation, he added.
In addition, the Union should pay much attention to improving the efficiency of its cooperation with foreign non-governmental organisations as well as the quality of the mobilisation of foreign non-governmental aids.
At the Congress, the new Standing Committee of the VUFO for the 2019-2024 term, consisting of 19 members, was chosen. Accordingly, Nguyen Phuong Nga was re-elected as its Chairwoman.