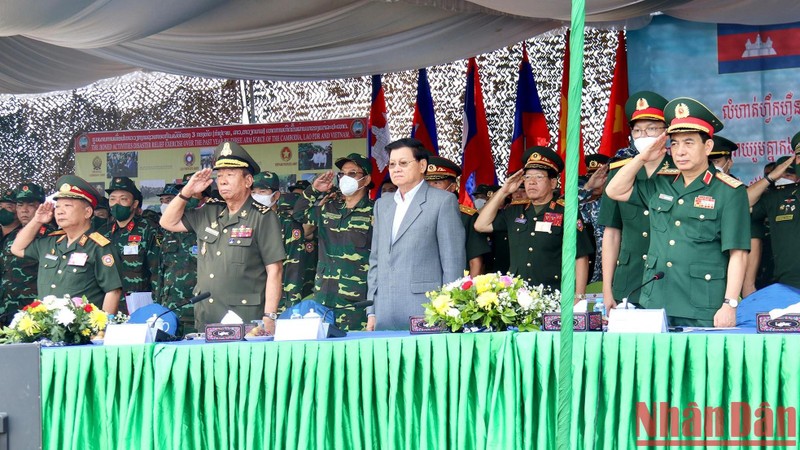 The event saw the presence of General Secretary of the Lao People's Revolutionary Party and President of Laos Thongloun Sisoulith; Vietnamese Defence Minister Gen. Phan Van Giang; Lao Deputy Prime Minister and Defence Minister Gen. Chansamone Chanyalath; and Cambodian Deputy PM and Defence Minister Gen. Tea Banh.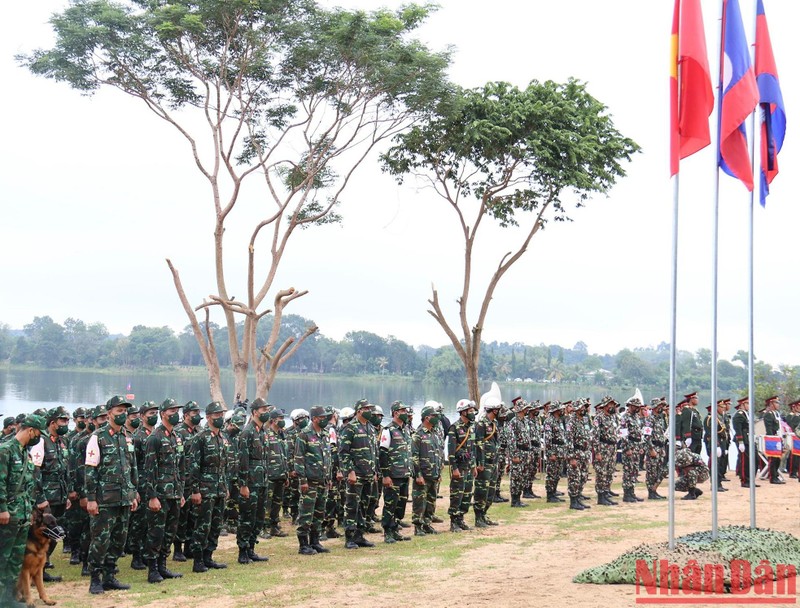 The drill attracted the participation of nearly 500 military officers and soldiers from the three countries.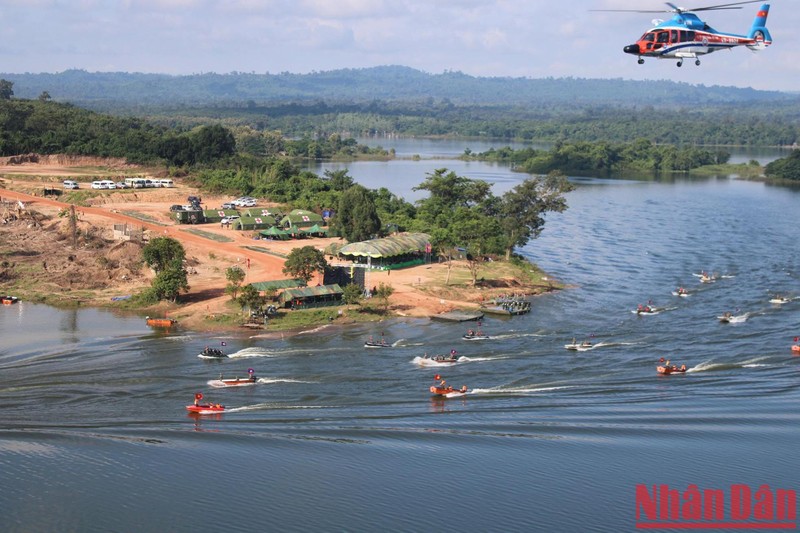 An aerial view of the drill.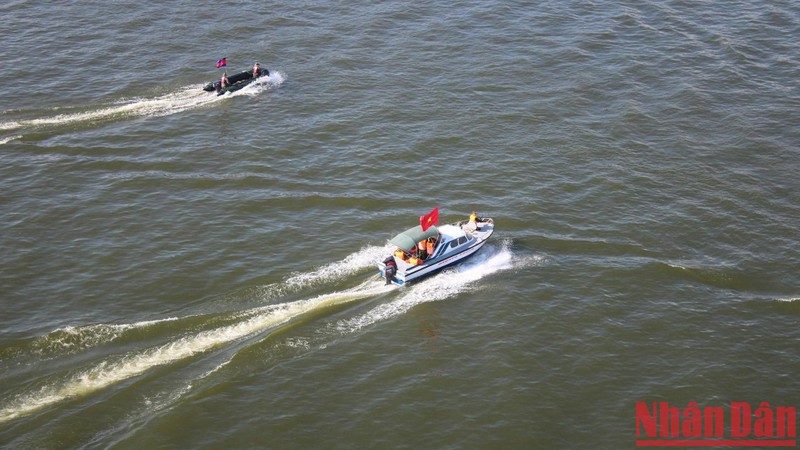 A rescue boat of the Vietnamese army at the rescue drill.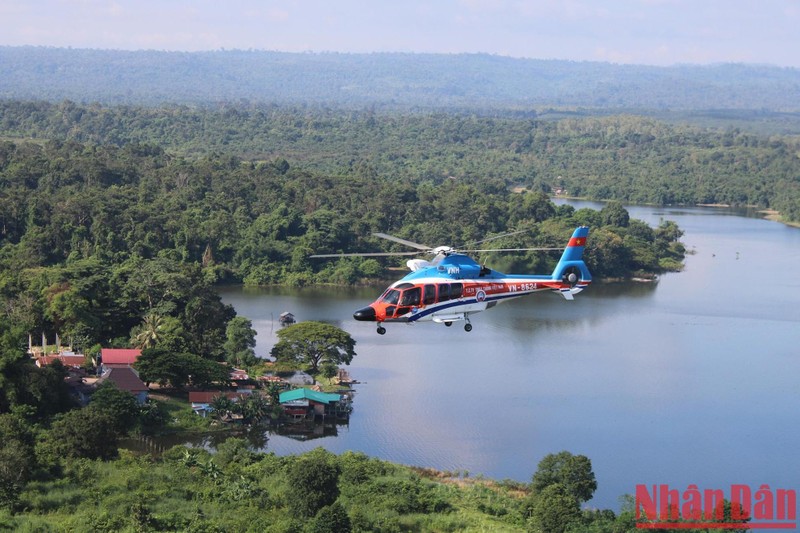 A rescue helicopter of Vietnamese army joins the drill.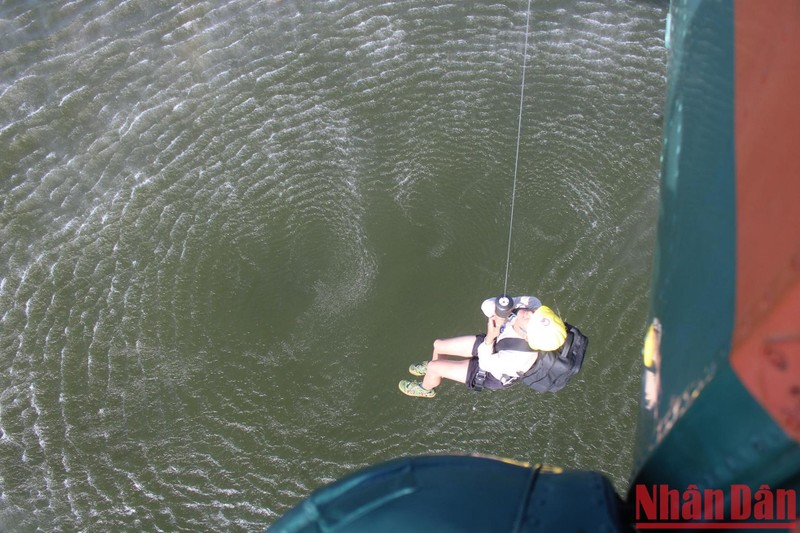 A helicopter drops rescuers into an area of water where boats cannot enter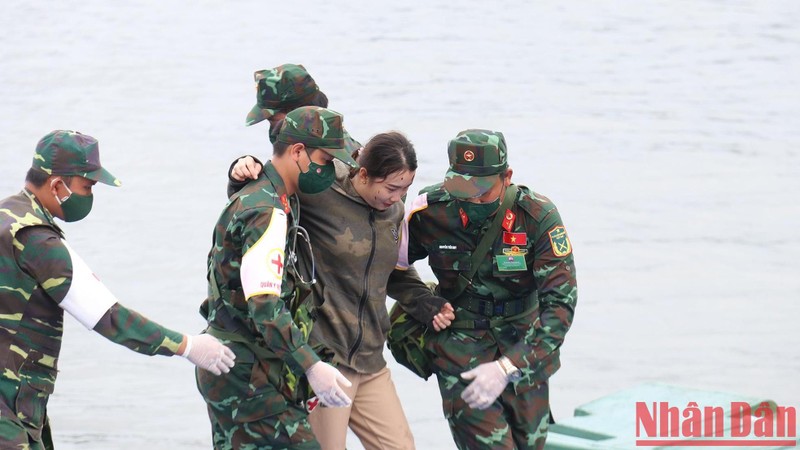 Carrying a victim from the water to the shore.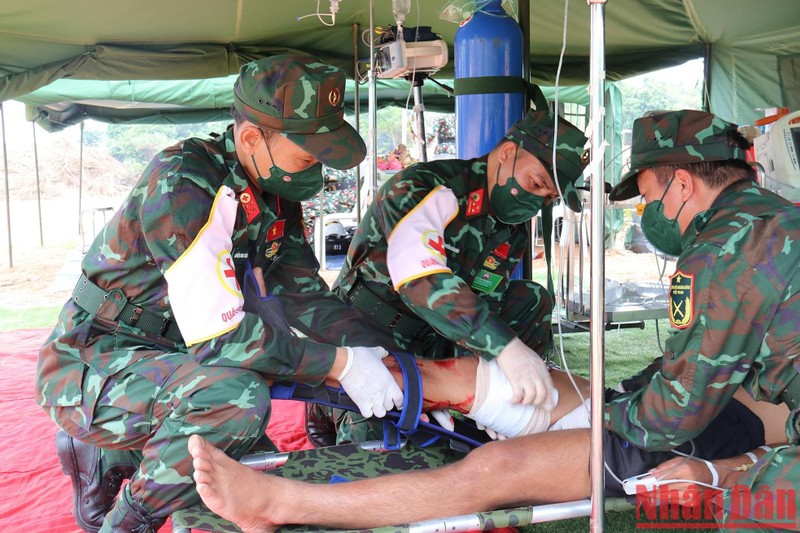 Providing first aid to a victim.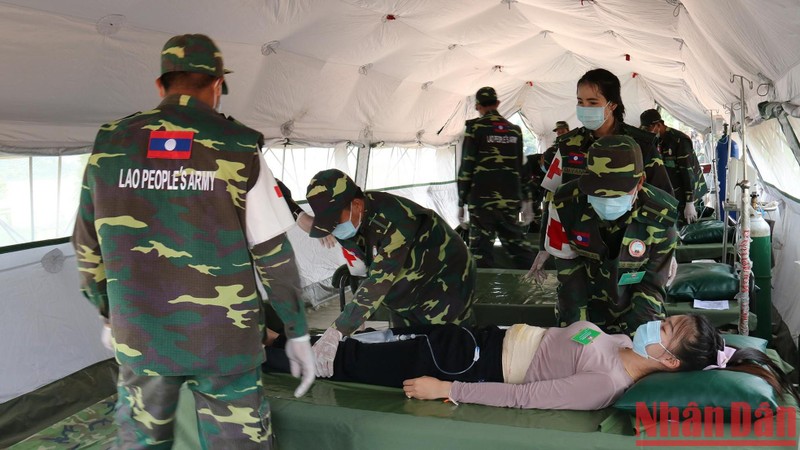 Gathering victims to the military tent to conduct health examination.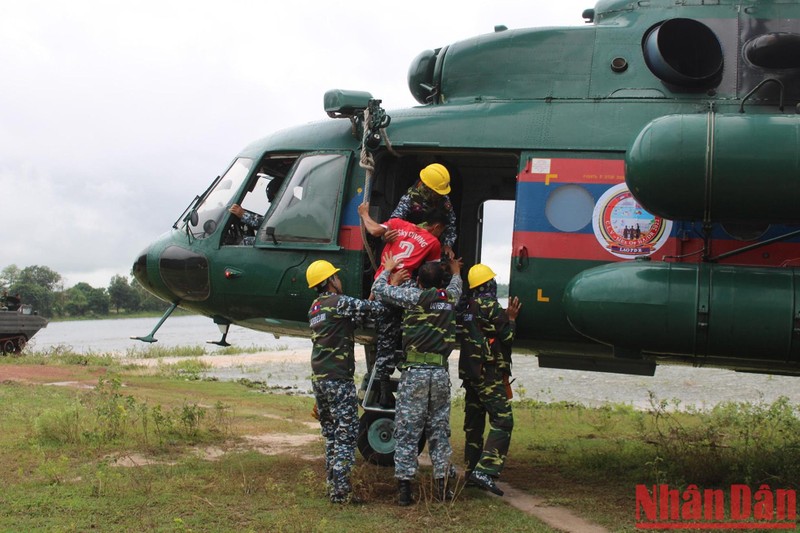 Loading patients into a rescue helicopter.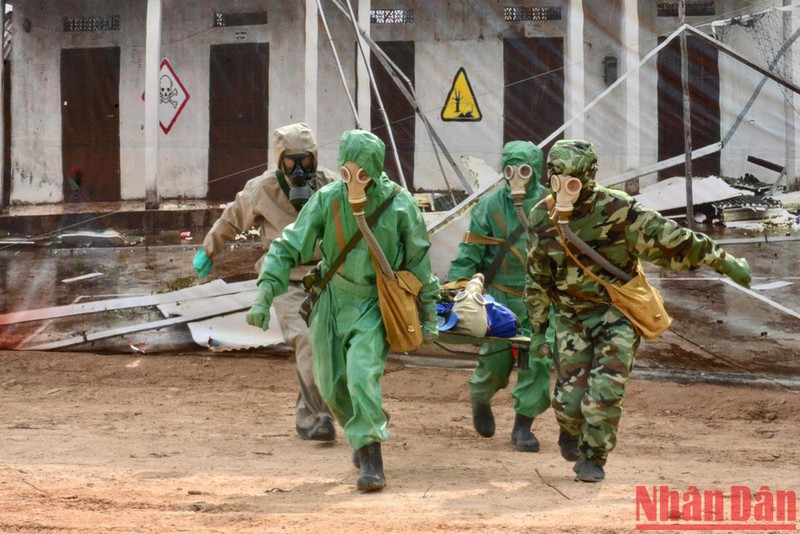 An exercise of rescuing victims from a chemical leakage accident.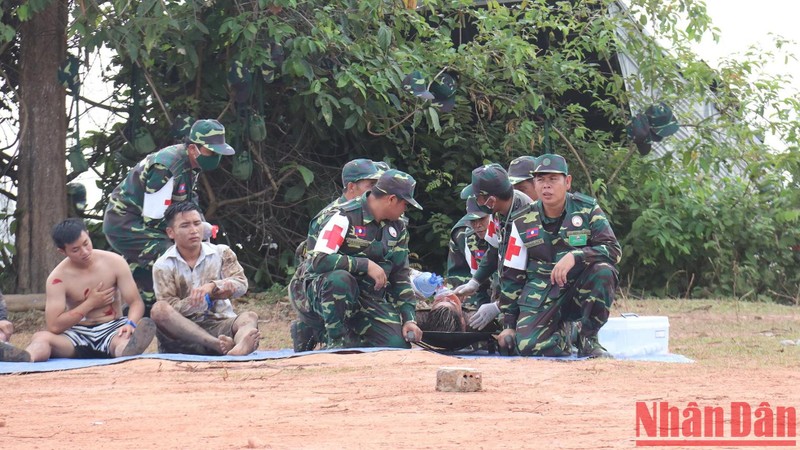 Bringing victims to a safe area.