The event was attended by Politburo member and Secretary of the Hanoi Party Committee Dinh Tien Dung along with members of the Party Central Committee: Vice President Vo Thi Anh Xuan; Editor-in-Chief of the Communist Review Doan Minh Huan; and Minister of Science and Technology Huynh Thanh Dat, in addition to the authors and groups of authors participating in the contest, who have excellent initiatives.
After nearly 10 years, the Initiative for Community contest has attracted, searched for and honoured many authors and groups of authors with creative ideas and unremitting efforts to contribute to the common development of the community.
After presenting awards for the fourth time, there have been many award-winning initiatives from the contest that have been deployed and applied in the fields of economics, education, science, and the promotion and preservation of traditional culture, contributing to the common construction and development of the country.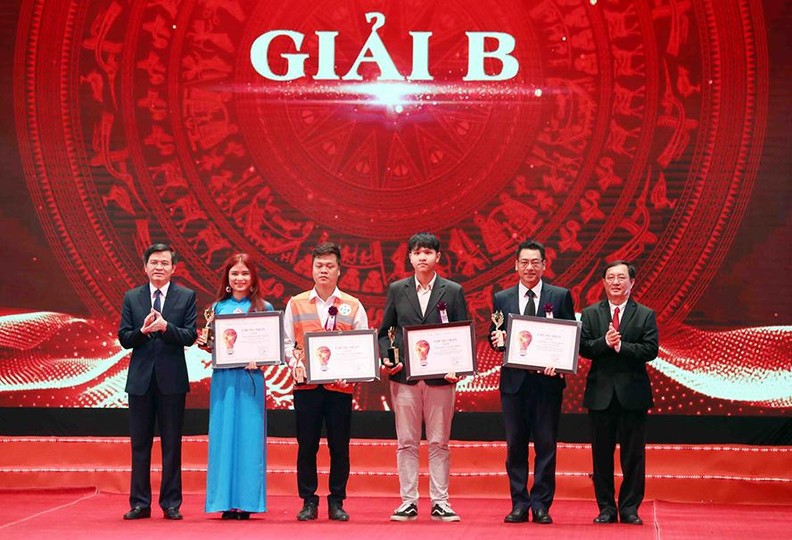 The B-prize winners at the awards ceremony
Based on the contest rules and seven scoring criteria (developmentality, target audience and expected results, creativity, feasibility, sustainability and replicability, cost-effectiveness, and capacity of the implementing unit), through two rounds of appraisal, the organising board selected 22 initiative documents to honour. Accordingly, the organising board presented 2 A prizes, 4 B prizes, 6 C prizes and 10 consolation prizes.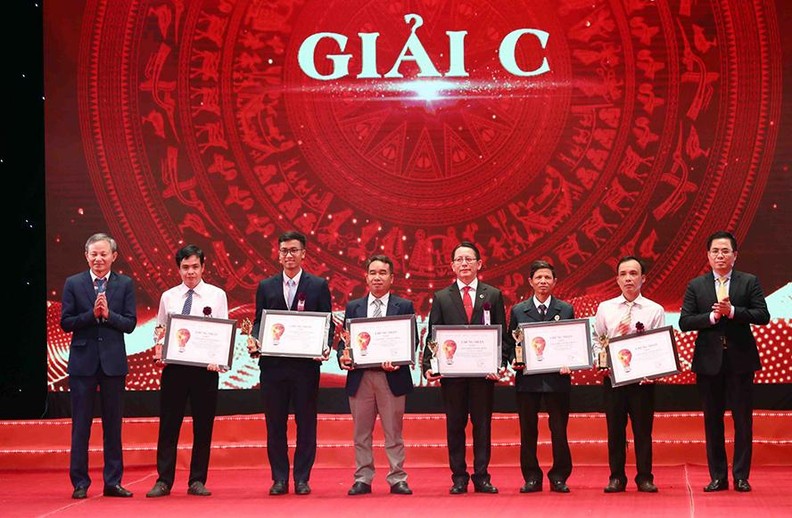 The C-prize winners at the awards ceremony
On behalf of the organising board, Minister of Science and Technology Huynh Thanh Dat launched the 5th Initiative for Community contest.
The contest is expected to continue to promote the achievements achieved in the previous contests, becoming a meaningful and humane playground, contributing to honouring and spreading creative values ​​for the development of the country and Vietnamese people.