The contest aims to recreate the contest of making offerings to ancestors from ancient times. The event also aims to arouse pride in history, show filial piety to ancestors, parents and great solidarity, contributing to promoting unique cultural values and the image of the land and people of Vietnam, to both domestic and international friends.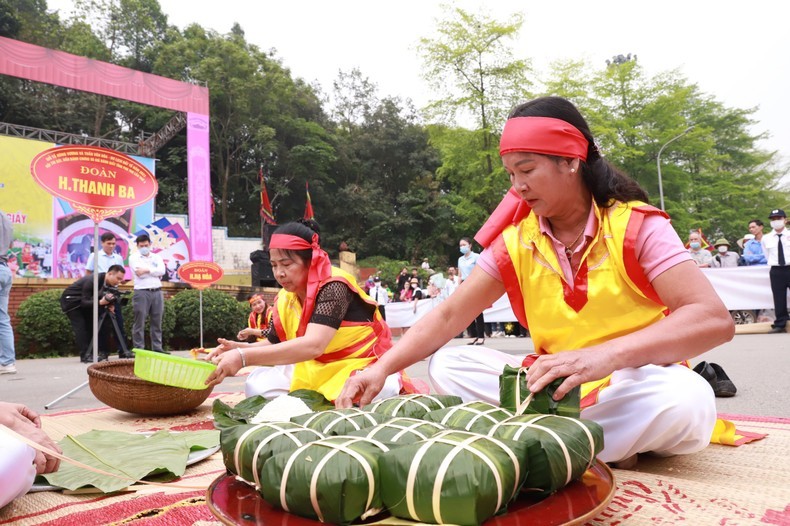 The contest had the participation of 13 teams from 13 districts, cities and towns in the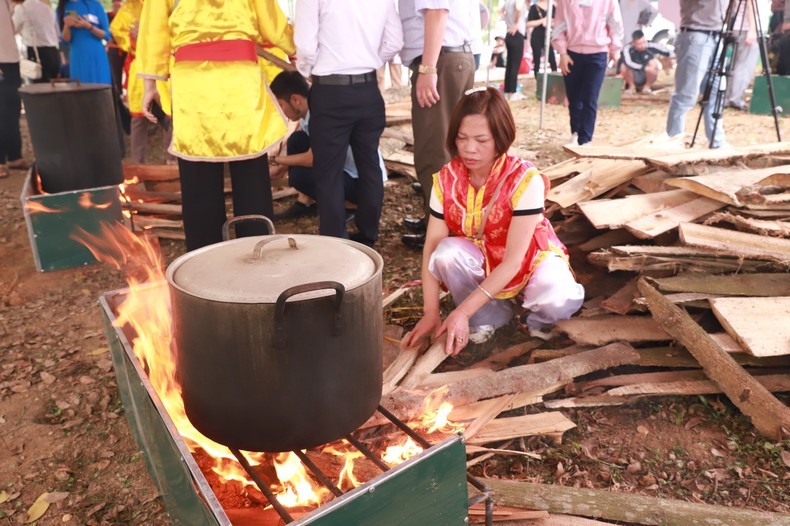 After the Chung cake is wrapped, the teams must boil it within 5 hours. Boiled cakes must meet aesthetic criteria such as: well-cooked, square cakes, delicious and attractive in taste.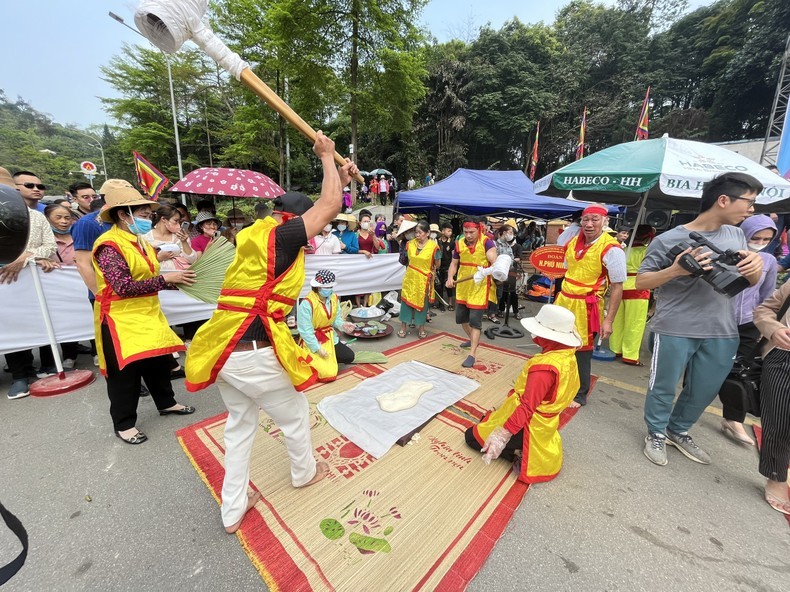 The contest of pounding Giay cake was held in the afternoon of the same day, with the participation of localities in the province.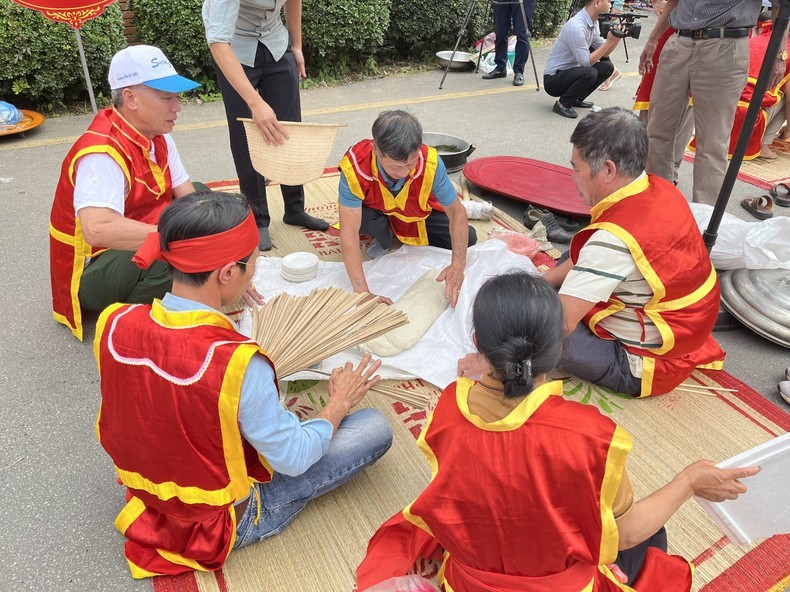 Each team had to make ten Giay cakes from 5kg sticky rice, within a maximum of 45 minutes.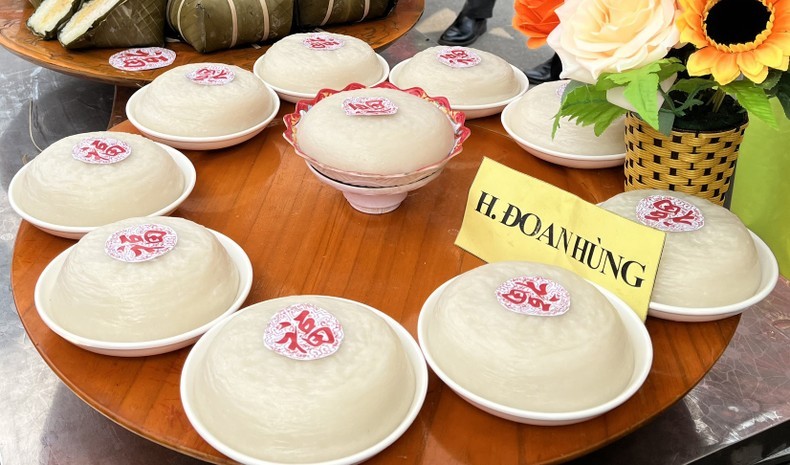 After completion, the Giay cake must meet the criteria of plasticity, smooth white, round cake, and displayed on the tray decored the word 'Fu' (fortune) on red paper.
Through the contest, the organising committee selected the first prize for Chung cake and Giay cake to offer to the Hung Kings during the Hung Kings Temple Festival 2024.