FTAs used effectively
Analysing the advantages and challenges of commodity import and export activities in 2023, Phan Van Chinh, Director General of the Agency of Foreign Trade under the Ministry of Industry and Trade, pointed out that the decline of world demand is a difficult factor and a big challenge for Vietnam's exports in 2023. In addition, the impact of China's economic opening after controlling the COVID-19 epidemic may make Vietnamese goods more competitive in export markets.
It can be seen that, in fact, in 2022, the Russia-Ukraine conflict has continued to negatively affect the global economy, the risk of economic recession, inflation and interest rates caused a decrease in consumer demand in countries around the world, including Europe and the Americas region.
However, existing FTAs with European and American market partners such as CPTPP, EVFTA, UKVFTA, Vietnam - Chile Trade Agreement, Free Trade Agreement between Vietnam and the Eurasian Economic Union (VN-EAEU FTA), continue to have a positive impact on Vietnam's trade and investment, especially exports.
Statistics show that export turnover to CPTPP countries in 2022 has increased by more than 30% compared to 2021. Particularly, textile and garment exports to Canada increased by more than 50% over the same period.
Vo Hong Anh, Deputy Director of the European-American Market Department under the Ministry of Industry and Trade, said that exports to the four Americas markets in the CPTPP (including Canada, Mexico, Peru, and Chile) have witnessed very strong growth. In particular, Vietnam has only had a bilateral FTA with Chile (since 2014). Thanks to the advantage of preferential tariffs from the CPTPP, this has brought a lot of room for Vietnamese enterprises to exploit and export to these new markets.
Another new generation, high-standard FTA is the UK-Vietnam Free Trade Agreement (UKVFTA). After nearly two years of entry into force, despite being significantly affected by the COVID-19 pandemic, two-way merchandise trade turnover between Vietnam and the UK still achieved high growth. Which, the export of Vietnamese goods to the UK market increased by 15.4%.
In fact, in the first two months of the year, the push from FTAs also helped export turnover to have many bright spots. Which, the export turnover of goods in February 2023 was estimated at 25.88 billion USD, up 9.8% over the previous month. Generally, in the first two months of 2023, the export turnover of goods is estimated at 49.44 billion USD.
Continuing to negotiate new FTAs
Besides taking advantage of existing FTAs, in 2023, the Ministry of Industry and Trade is continuing to promote the negotiation of new FTAs to open potential markets. For example, Vietnam - Israel Free Trade Agreement has been negotiated since December 2015 until now.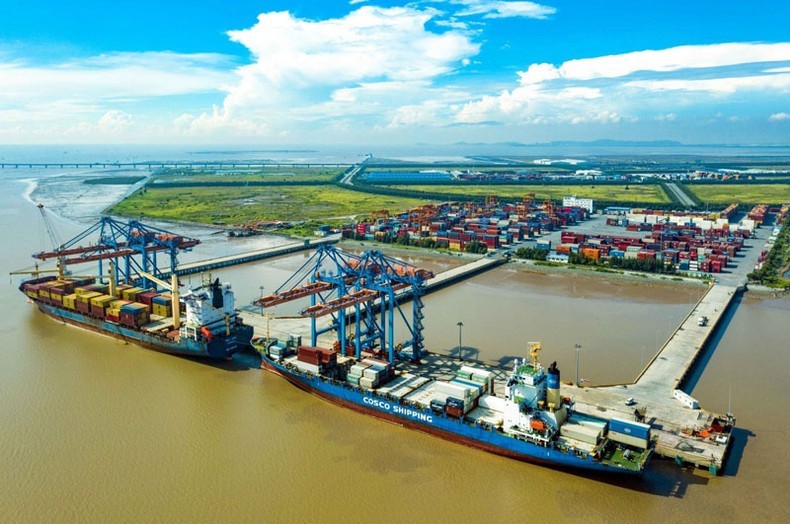 In the context of import and export difficulties in 2023, FTAs will be an opportunity for businesses to maintain growth.
Luong Hoang Thai, Director General of the Multilateral Trade Policy Department under the Ministry of Industry and Trade, said that they have also pushed to get closer to the process of concluding the negotiation of the Vietnam - Israel Free Trade Agreement, as well as the completion of the negotiation process.
It can be seen that a new market is a potential land for businesses to seize opportunities.
However, the Ministry of Industry and Trade also recommends that, for Asian and African markets, to make good use of FTAs, businesses must ensure the source of input materials for export goods. Along with that, it is necessary to promote exports to several niche markets and potential markets such as Bangladesh and Pakistan, and consider these markets as a "springboard" to promote exports to the Indian market - a market with a large purchasing power of more than 1.4 billion people. Or the African market, with the chance to import goods up to 600 billion USD per year, but Vietnam has only exploited 0.6% of the market share.