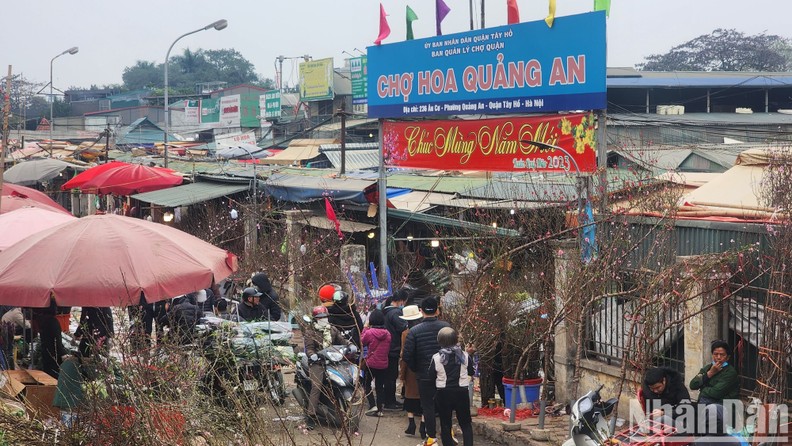 Quang Ba is regarded as the largest marketplace for fresh flowers in Hanoi and the capital city's only night flower market.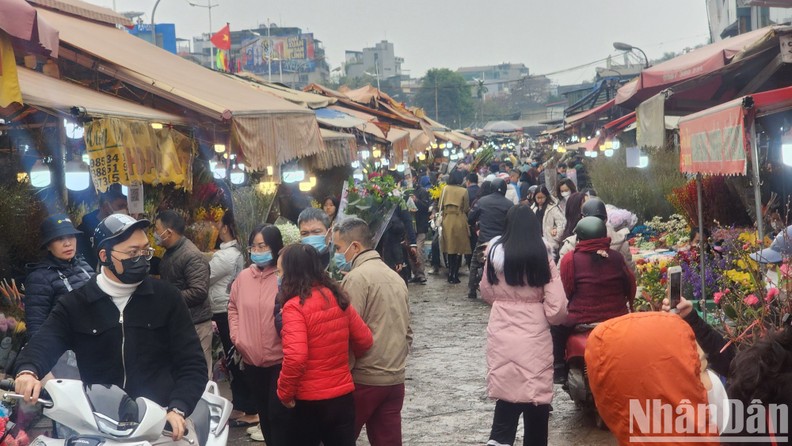 The market is packed with people on the 29th day of the 12th lunar month, two days before Tet.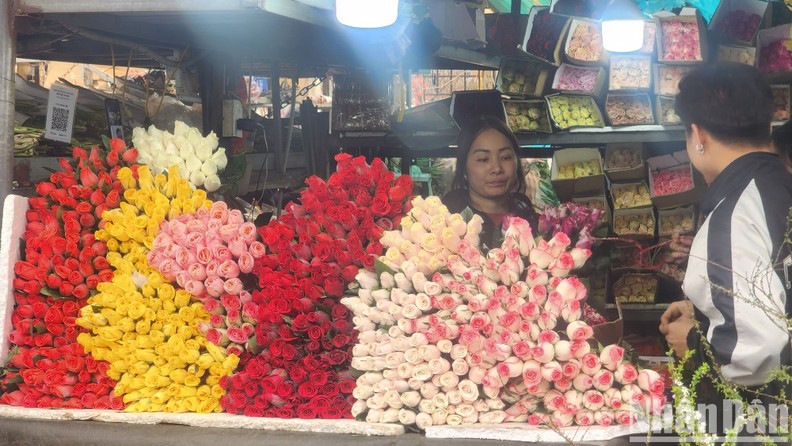 A flower stall with a wide variety of roses, which are favoured by many this year.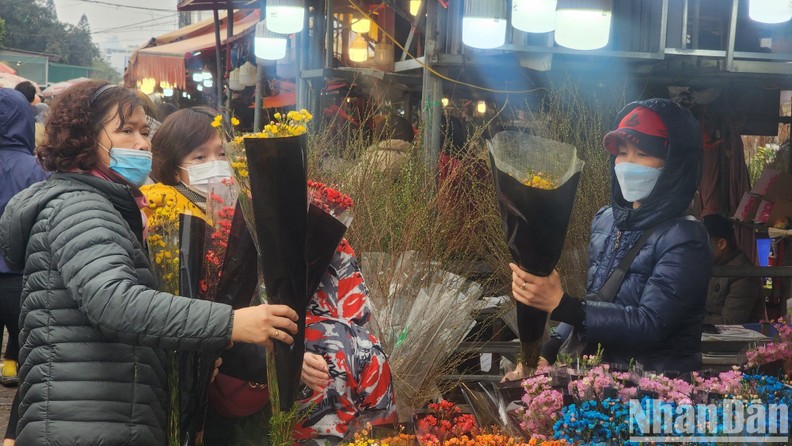 Customers are choosing bouquets of Geraldton waxflowers, each costing 150,000-200,000 VND.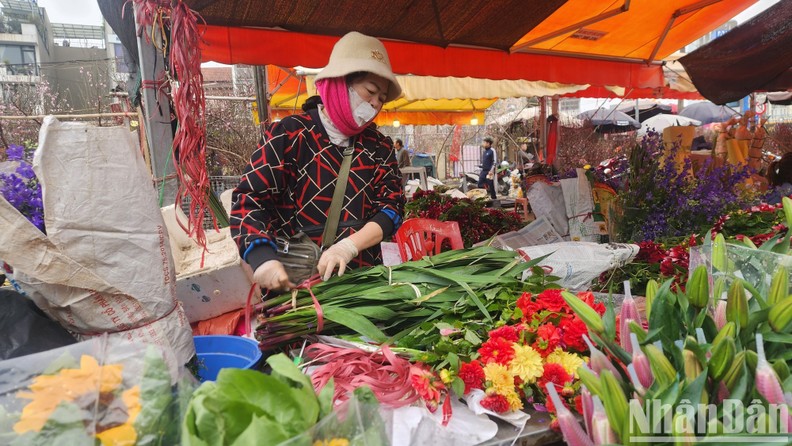 A lily seller is busy wrapping one of the most sought after flowers during Tet.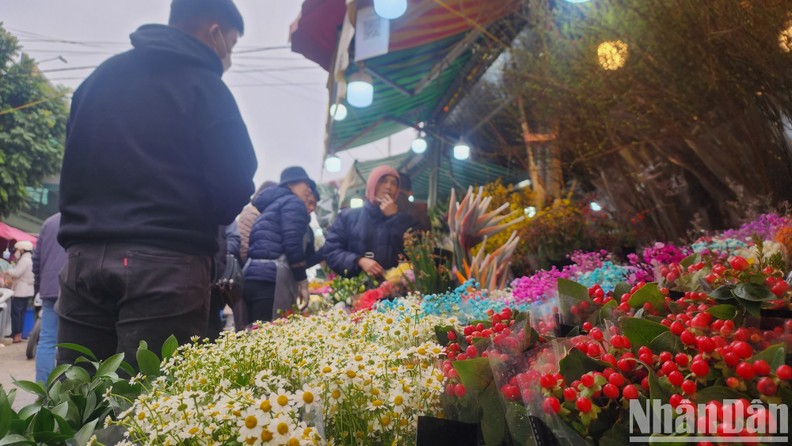 Daisies and winterberries on sale at a stall.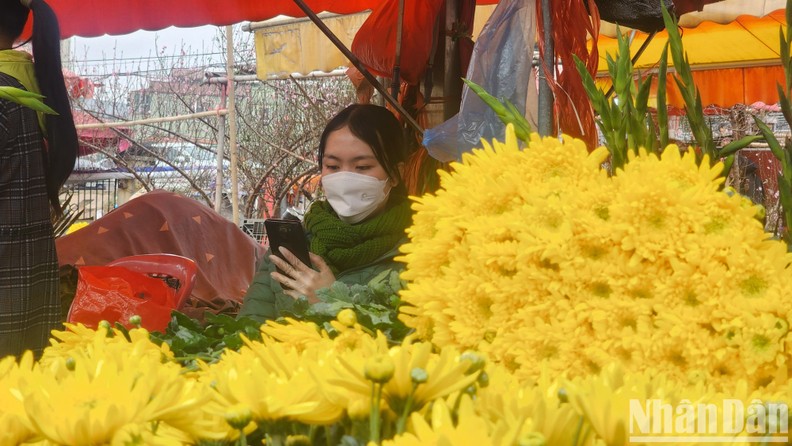 A stall selling chrysanthemums.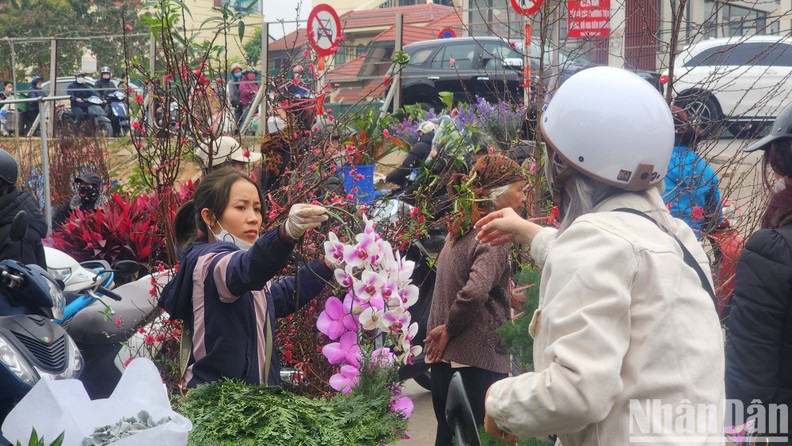 Orchid flowers are also a favourite flower for Tet.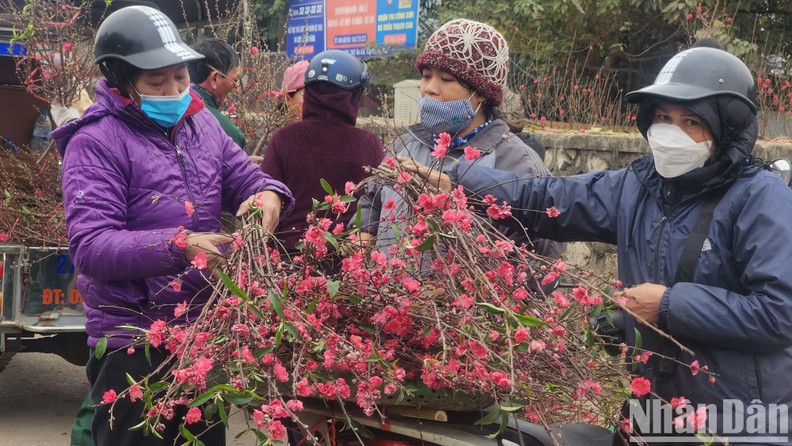 Peach blossoms are an indispensable part of Tet.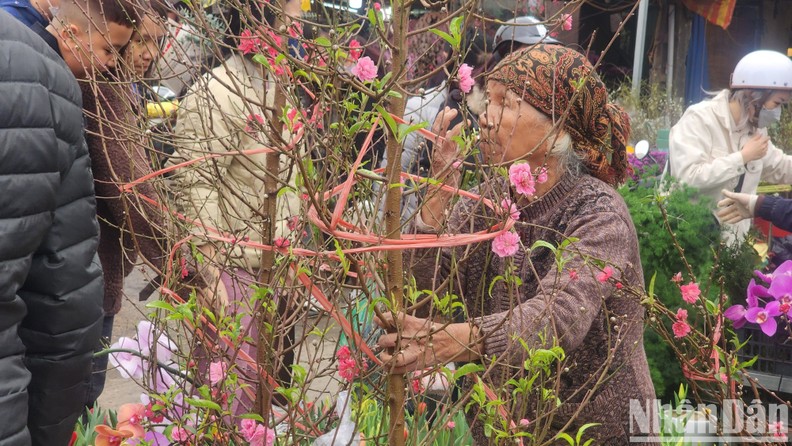 An old lady with a branch of peach blossoms grown in Quang Ba.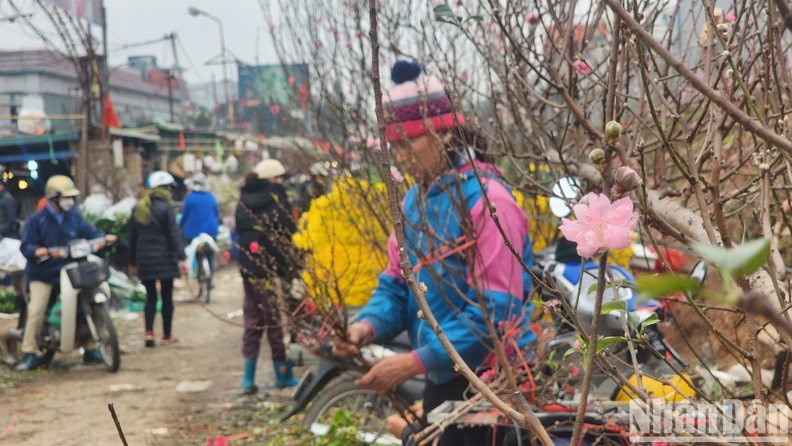 Peach blossoms herald the arrival of spring.