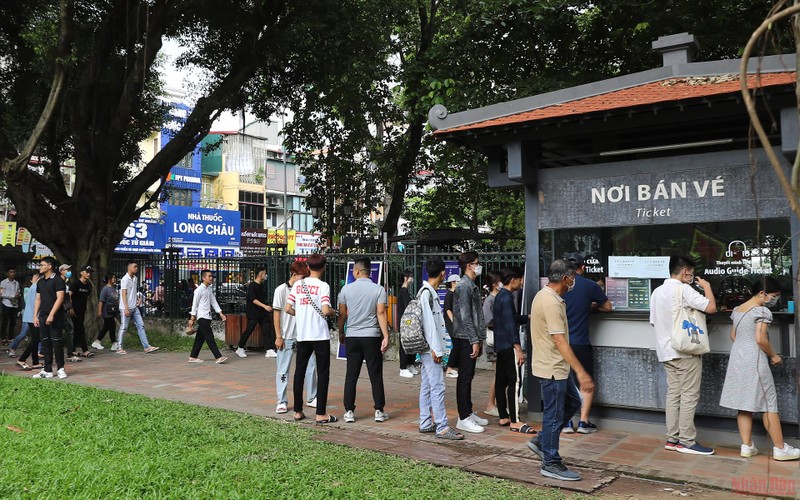 Students and their parents queue for entrance tickets to the Temple of Literature, known as the first university in Vietnam.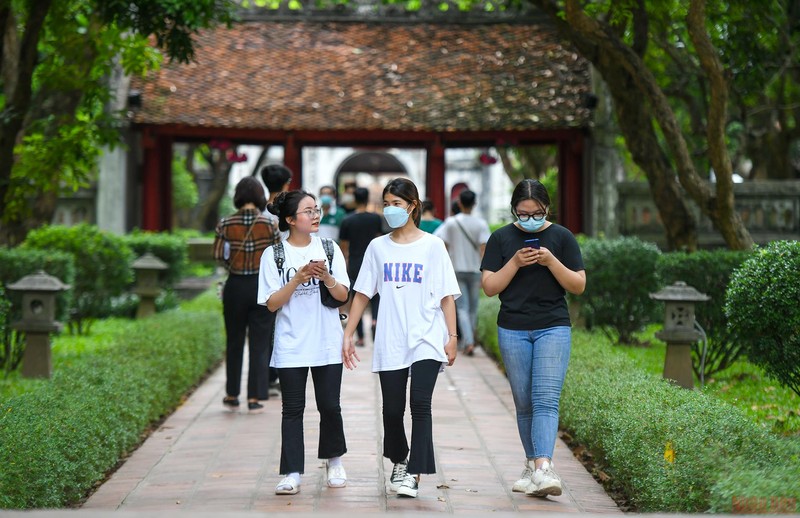 The high school examination is set to take place on July 7-8.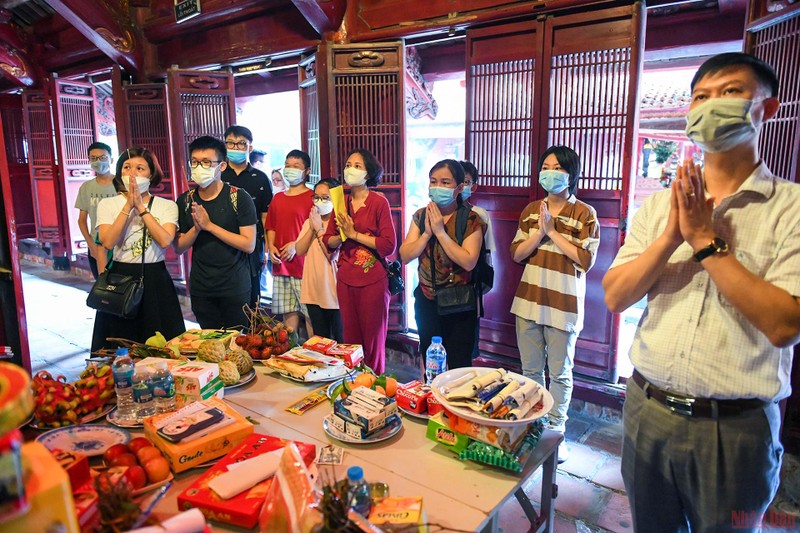 Students pray for good luck in front of an altar dedicated to Confucius.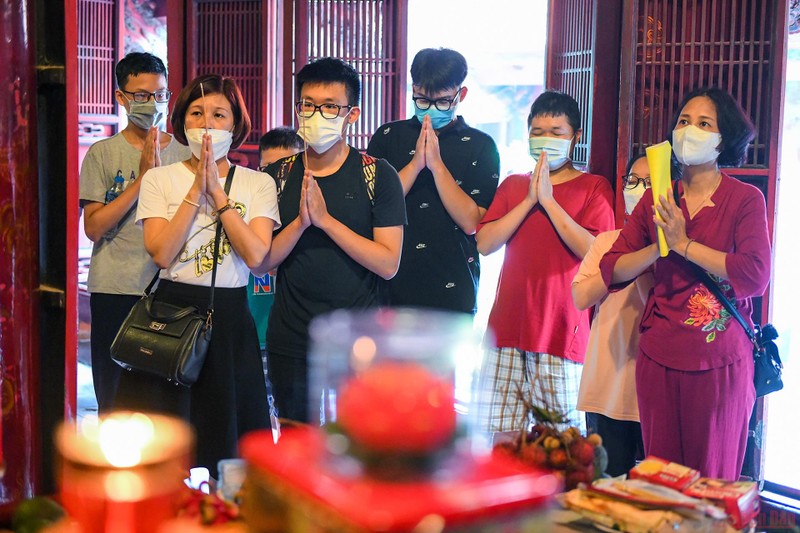 Many parents take their children to the Temple of Literature to help relieve them of their worries ahead of the exam.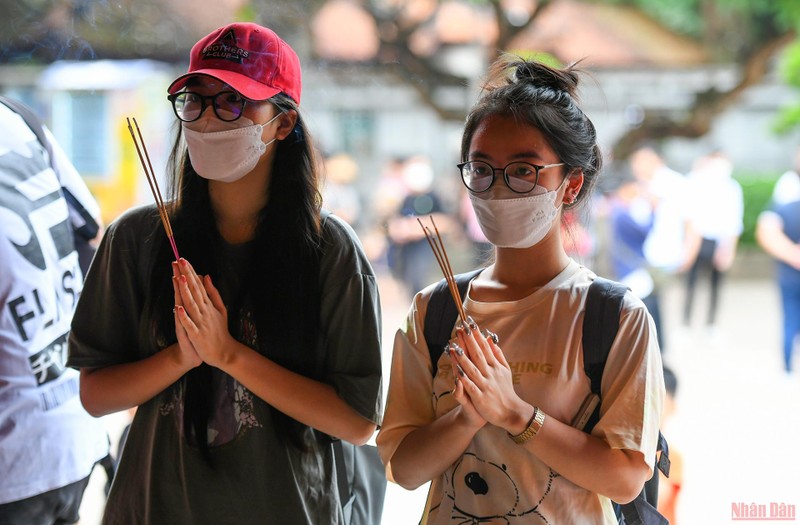 My Tam (white) hopes to gain admission to the University of Industrial Fine Arts.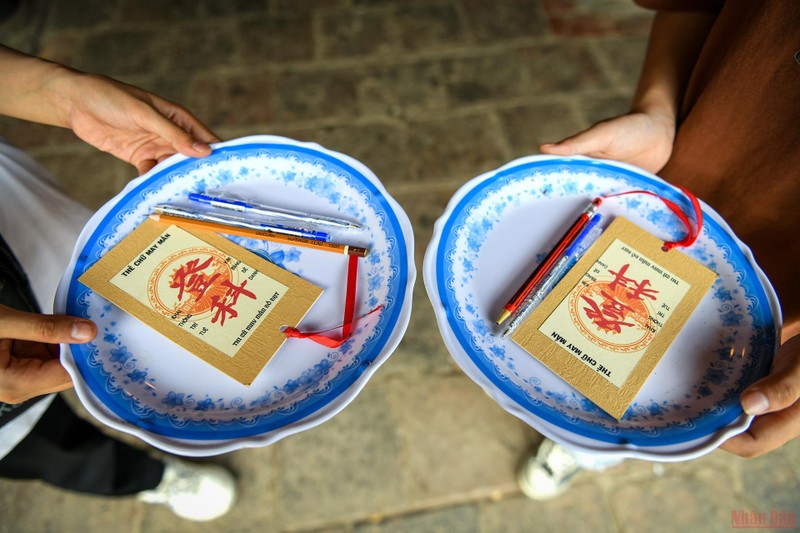 The offerings prepared by students include pens, pencils and lucky cards.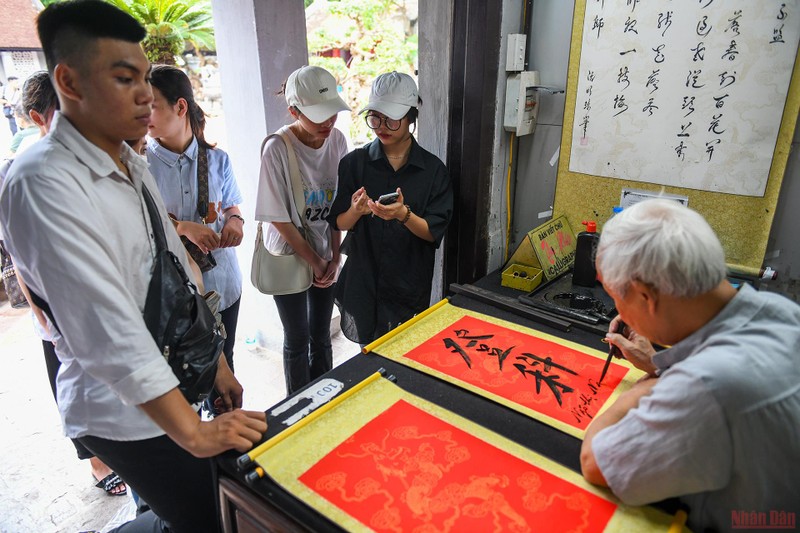 Students asks for Chinese characters expressing their wish to pass the exam.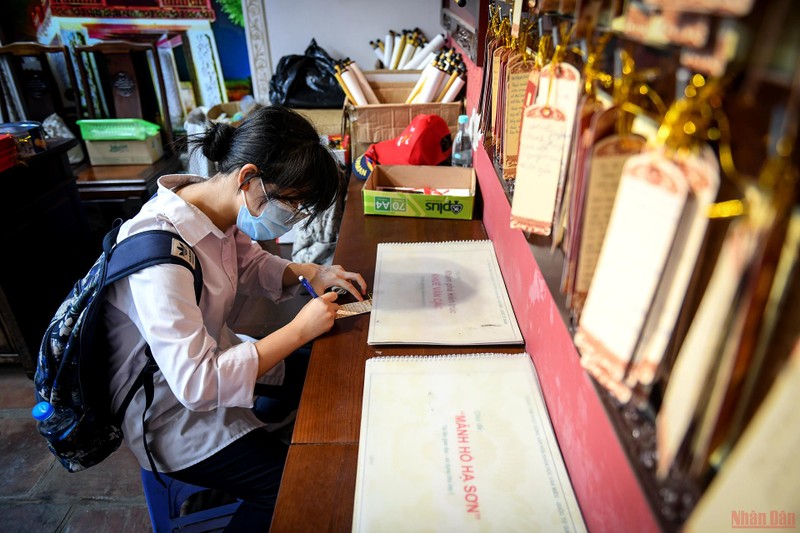 Students write their wishes on small pieces of paper to be hung on a wall at the Temple of Literature.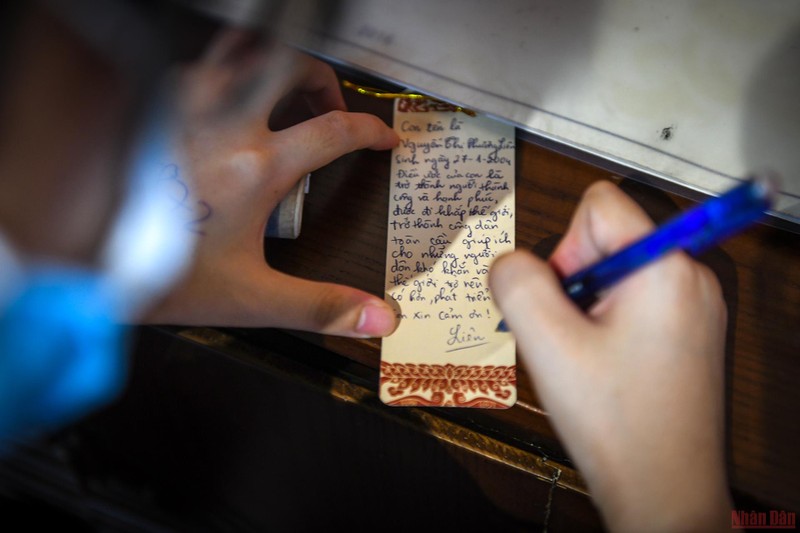 The wishes of a student.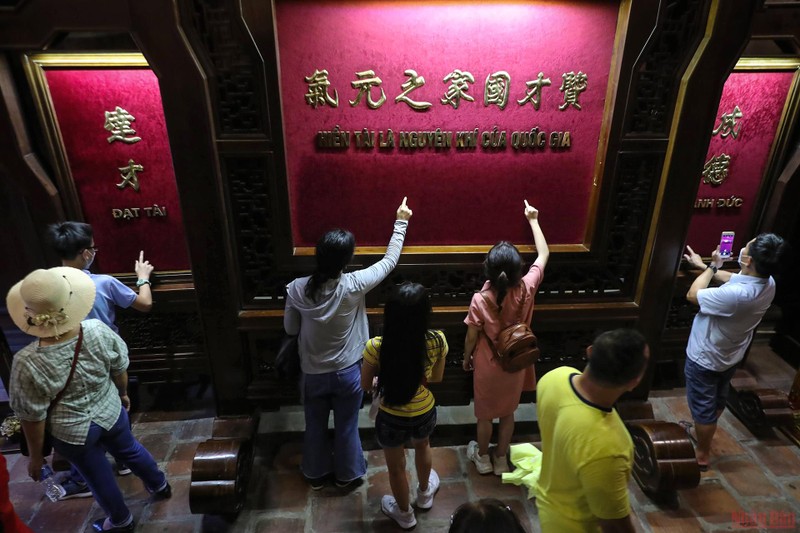 Students and their parents stand in front of a shrine dedicated to Chu Van An, a highly respected Confucian scholar of the 14th century.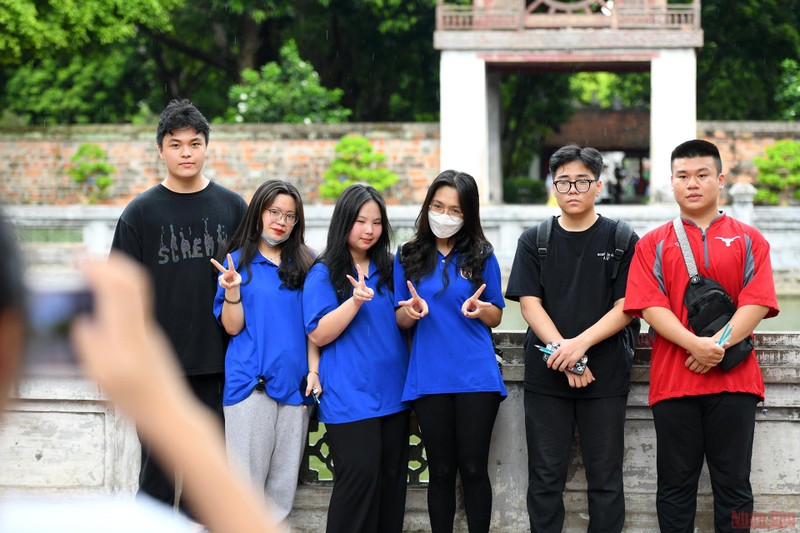 A group of students pose for a photo before the important exam.
Photos by Thanh Dat