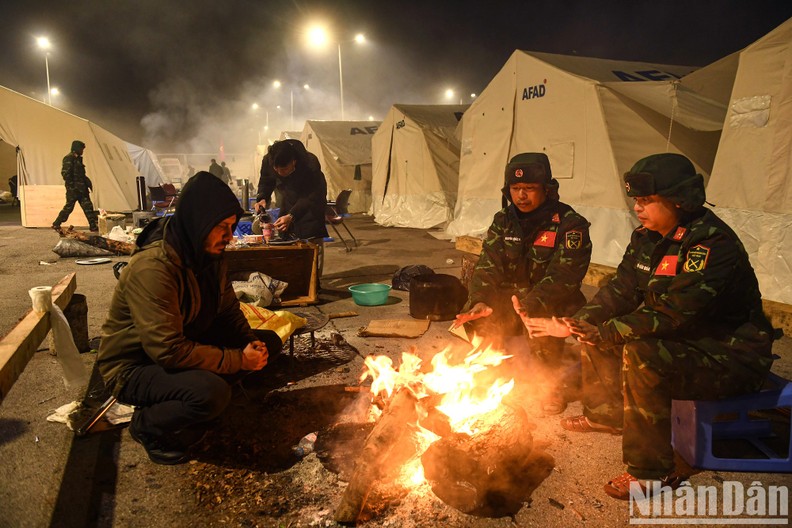 Vietnamese rescue officers spend the final night of their mission in Turkey in frigid temperatures of around 5-7 degrees Celsius.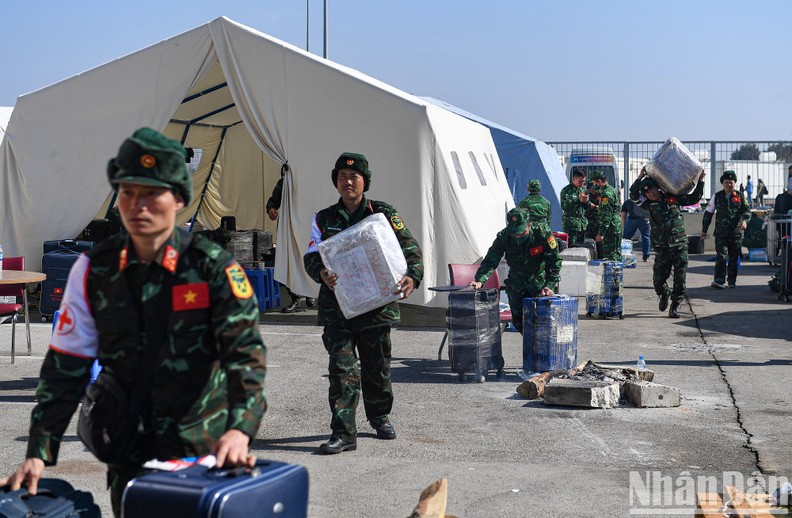 The team conducted searches at 31 sites in Hatay, Turkey, during the ten days of the mission.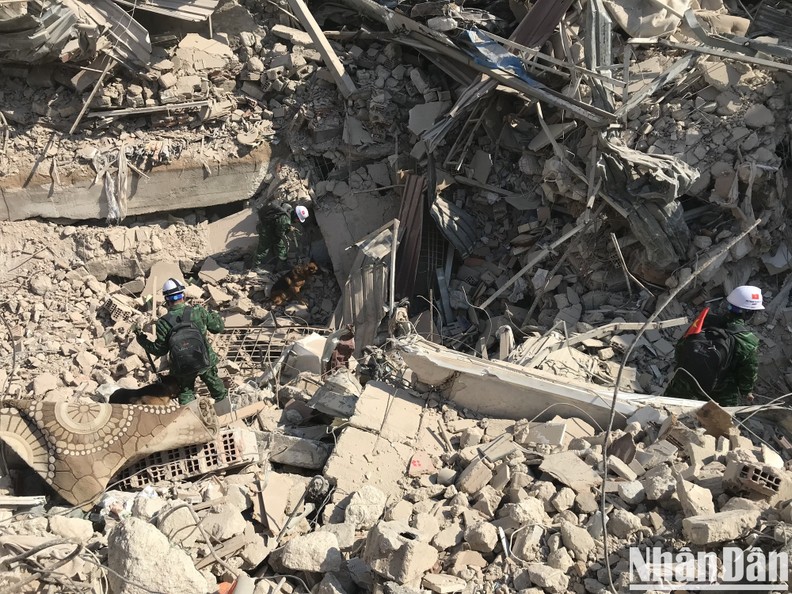 The Vietnamese military team recovered 36 bodies from the rubble in Hatay.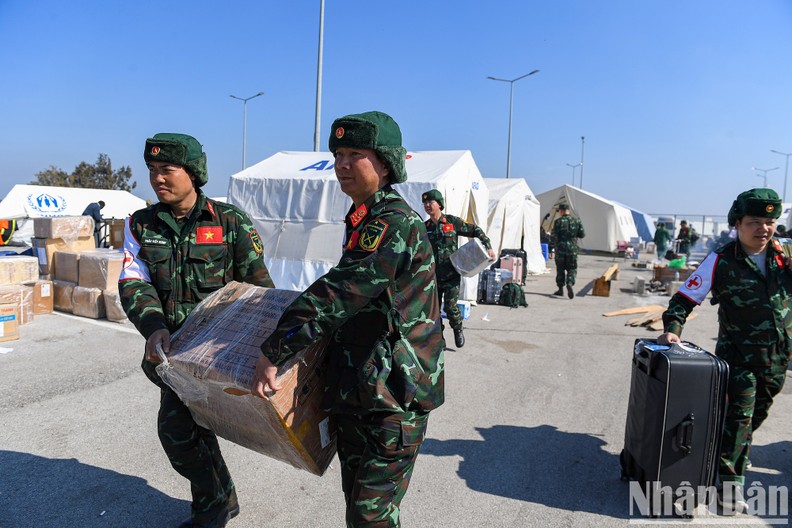 According to Major General Pham Van Ty, head of the military search and rescue team, the team members undertook the international mission with "the order from their hearts".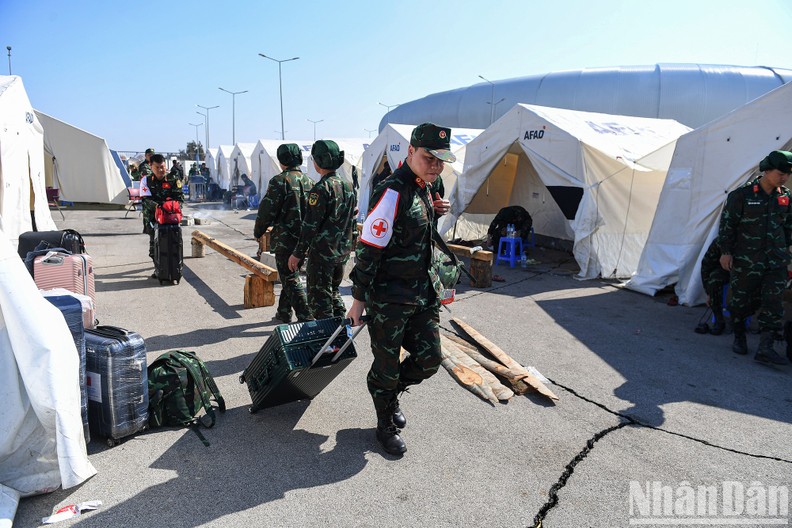 On the final morning in Turkey, the officers pack up their belongings and tents to prepare for the trip home. The cracks left by the earthquake remain at their camping site.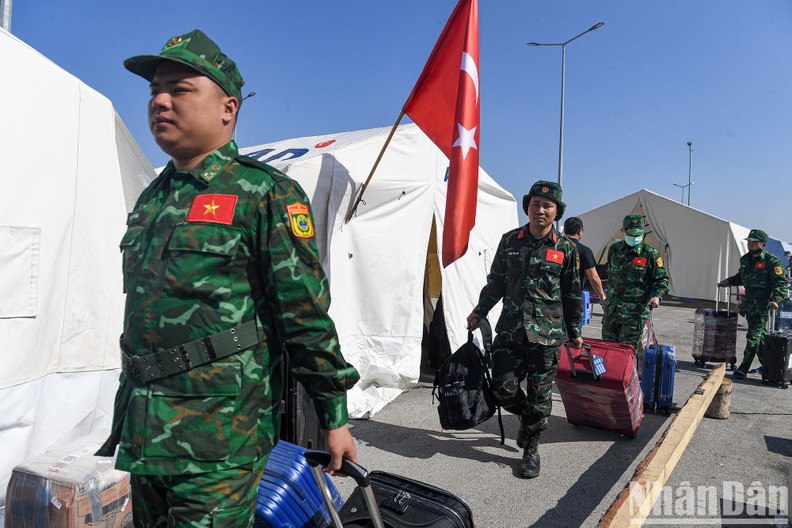 Major General Ty says the first-hand experience from the search and rescue mission in Turkey has provided many valuable lessons for the Vietnamese military.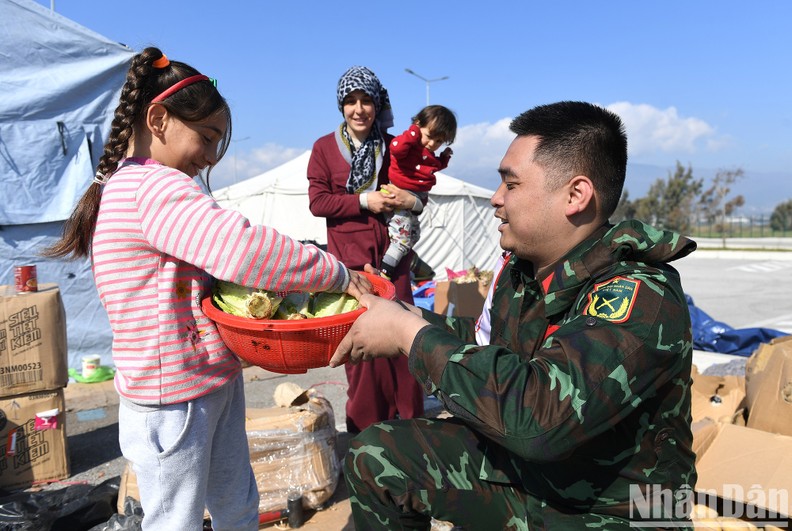 Turkish people affected by the earthquake bid farewell to Vietnamese rescuers, who also presented essential goods to local residents.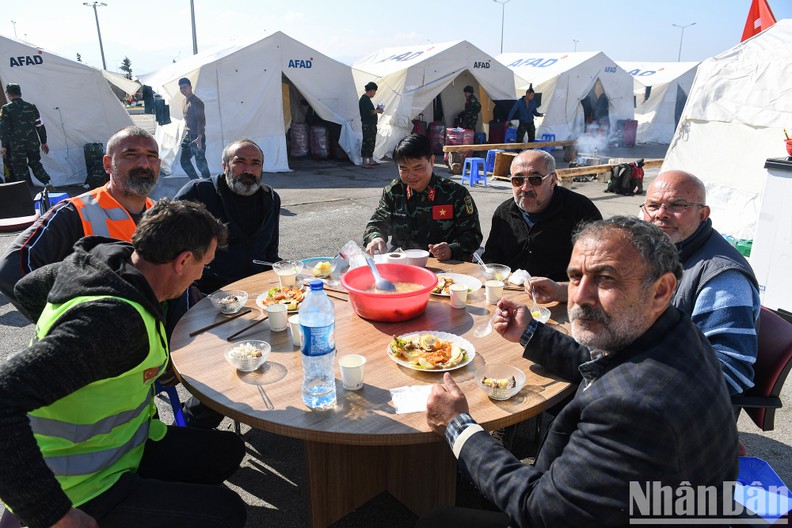 A meal with international friends in Turkey.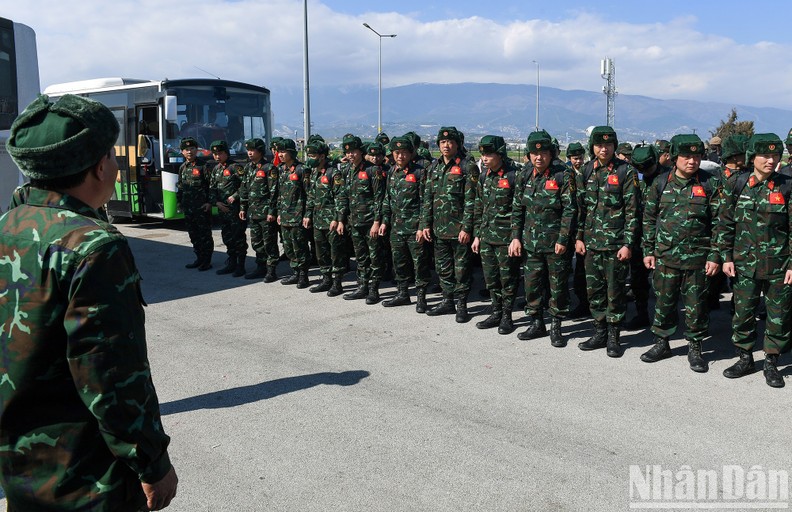 The whole team before departing Turkey.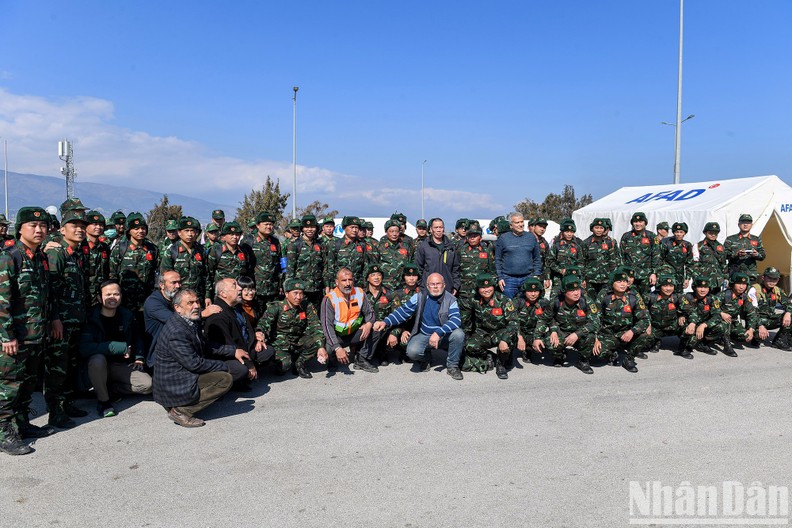 Following the ten-day mission in Turkey, Vietnamese military rescue officers have left an image of a humane and benevolent Vietnam doing its best to help international friends.