The pillars of the rail industry include infrastructure, transportation and mechanical technology, he stressed, urging the sector to work harder to improve its service quality.
The Ministry of Transport (MoT) has paid attention to the development of the sector and accompanied businesses, helping them remove obstacles in line with legal regulations, the official continued.
Ho Sy Hung, Deputy Chairman of the Commission for the Management of State Capital at Enterprises, said restructuring the corporation should be a regular task that requires result-oriented solutions.
Pointing to limitations in capital, technology and infrastructure facing the sector, he said more mechanisms on infrastructure management and operations should be supplemented.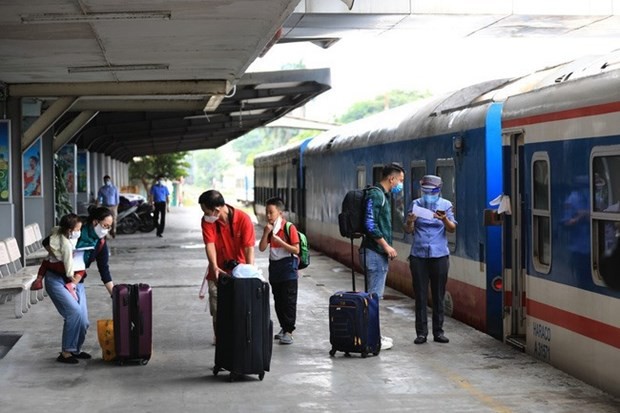 Illustrative image (Source: VNA)
VNR General Director Dang Sy Manh told the conference that the sector will perfect service price plans, complete management and maintenance plans, raise service quality, and step up connectivity with travel firms.
The corporation reported that its combined turnover reached 7.71 trillion VND (328.78 million USD), surpassing the value recorded in the same period last year by 13.8% and the set target by 15.8%.
The sector aims to run no losses from its major operations and contribute 115 billion VND to the State budget.