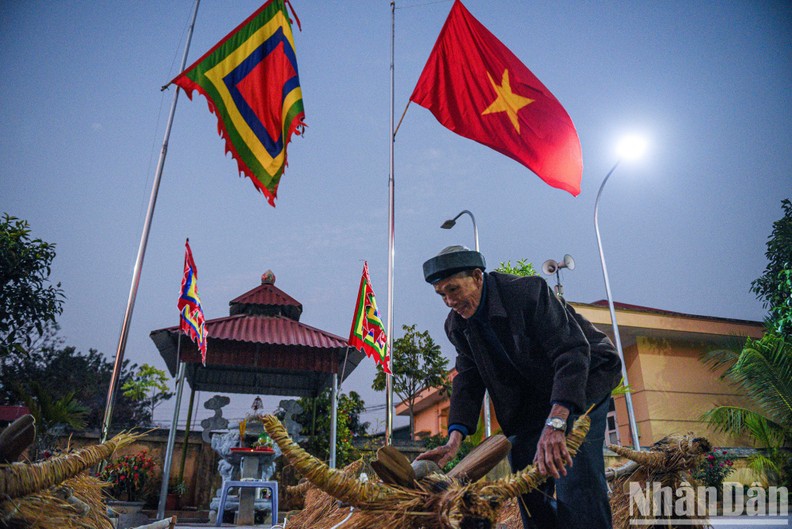 From very early on, the preparations for the festival are carefully prepared by the elderly in the village.
Those selected to perform at the festival show up early in the morning to dress up.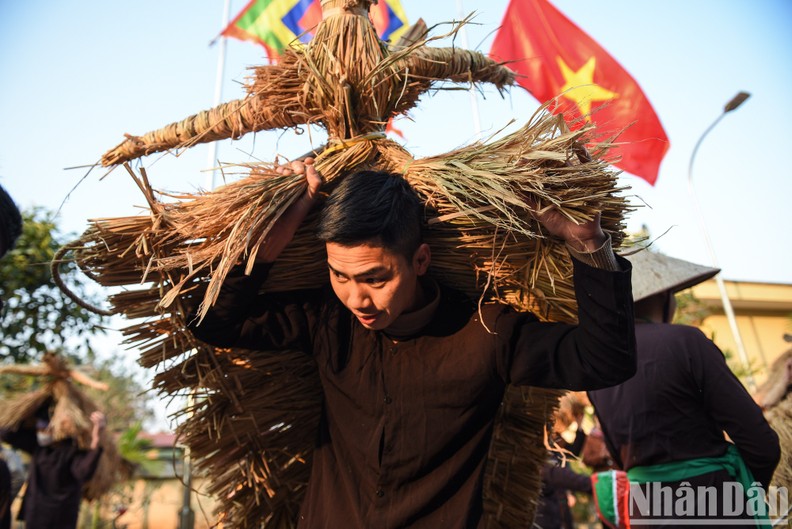 This is a unique and typical festival of wet rice culture in the Red River Delta. The highlight of the festival is the performance of buffaloes and cows made from straw, expressing the wish for a year of favourable weather.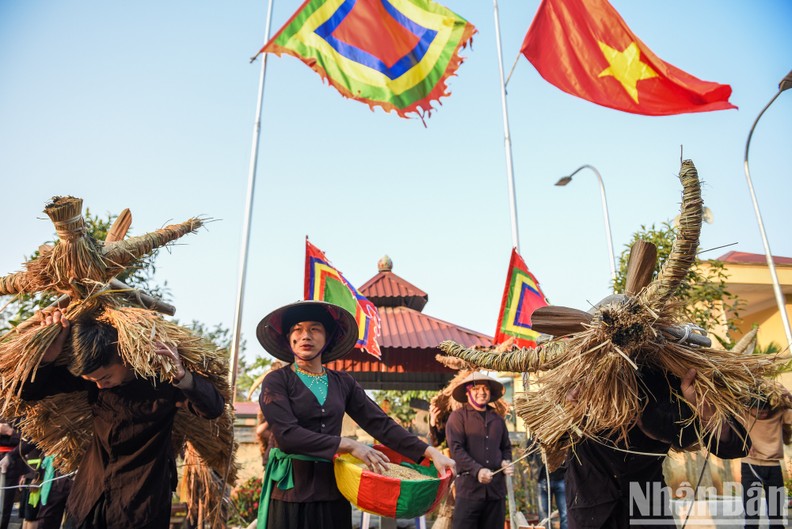 Straw is prepared from the previous year's harvest and braided into buffalo and cow shapes at the end of the year.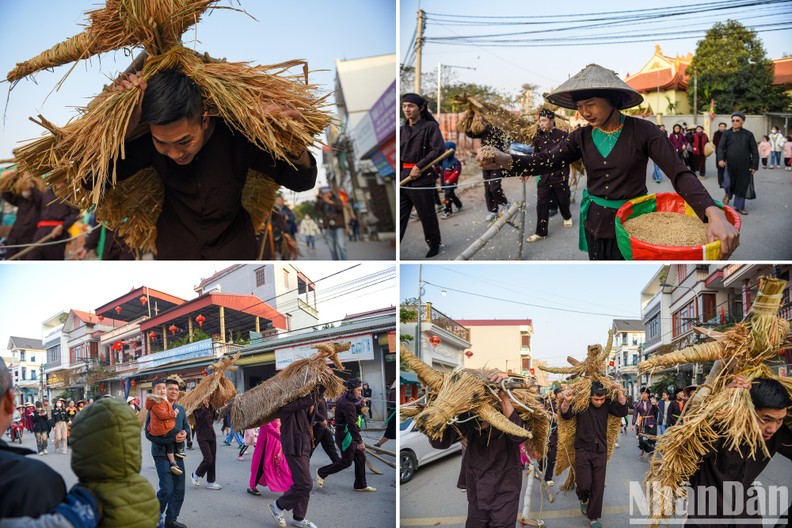 The festival kicks off on a spring day to welcome the new year of hard work and bountiful harvests.
Straw buffaloes and cows are paraded around the commune.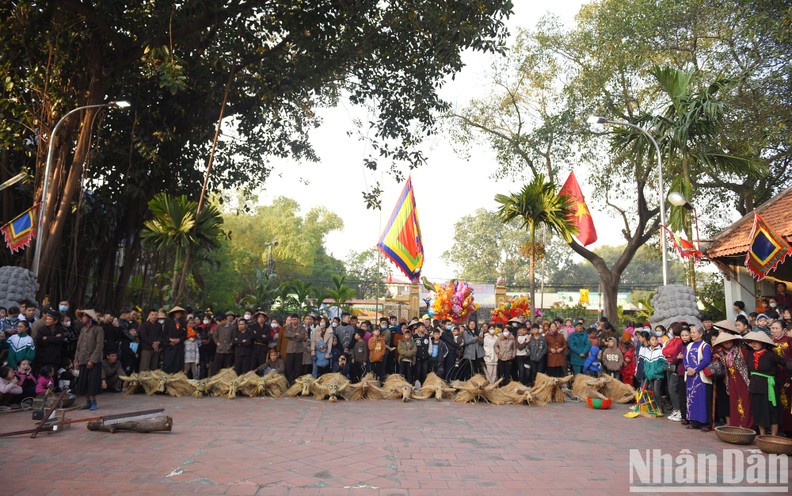 The festival was restored in 1996, retaining the core features of the old festival.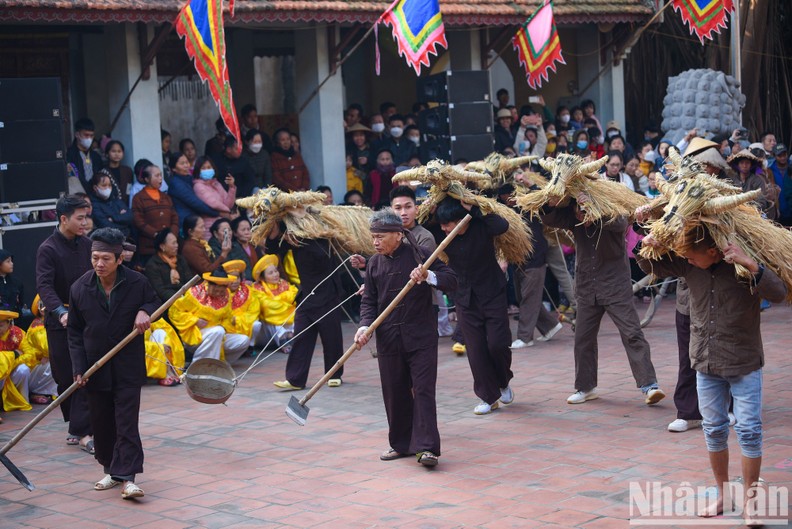 The festival is a typical event of the wet rice civilisation in the Red River Delta region.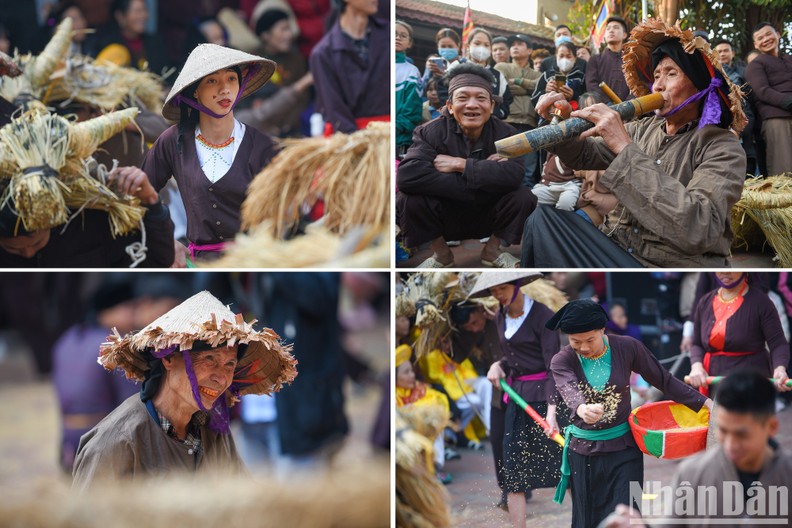 The exciting atmosphere of the festival.