When the weather turns cold, signaling the winter and the approach of the Tet (Lunar New Year) Festival, the market in Meo Vac seems to be more crowded with more abundance of goods. Three-quarters of the area in the district are rocky mountains. The Mong people are the majority ethnic group in the district, living in harmony with other groups of Dao, Kinh, Lo Lo and Giay.
The rural market has still retained its rustic features with the traditional activities of purchasing, meeting and making friends. This has become an important opportunity for the community's cultural activities.
At 6:30am, the Meo Vac market is crowded.

Since dawn, residents from neighbouring communes and districts flock to Meo Vac town on winding steep passes. Women wear their sophisticated and colorful traditional clothes. Entering the market, visitors can see all kinds of local agricultural products such as pig, chicken, fish, bamboo shoots, corn, curd, honey, wild vegetables and herbal leaves.
A small canvas, a jute bag of potatoes or a chicken cage form a stall at the market. Vendors are of different ages, including a young man, an old woman or children helping their parents.

Another corner features necessities and household items such as shoes, knives and children's toys.
Coming to Meo Vac market, visitors are immersed in the beauty of the remote rocky areas of the country's border region.
The paths connecting Dong Van district with Meo Vac are as precarious as a thread, crossing many majestic mountains.

The wine stalls in Meo Vac market are every interesting as only women sell the product.

A crowded clothes repair shop.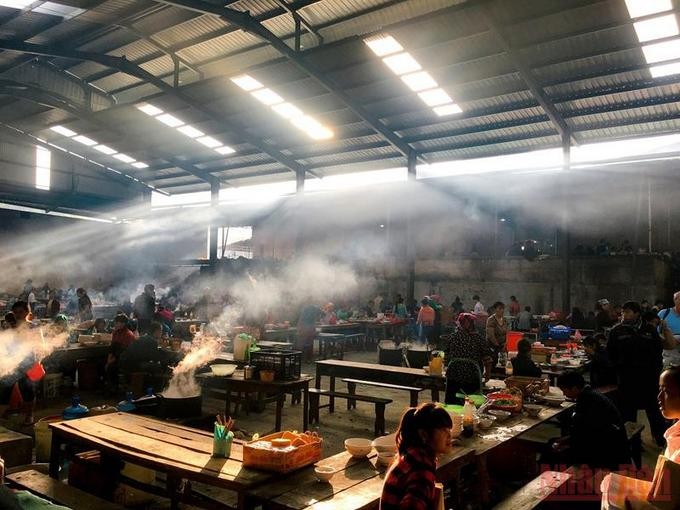 Diners gather around wooden tables to enjoy hot delicacies sold only once a week.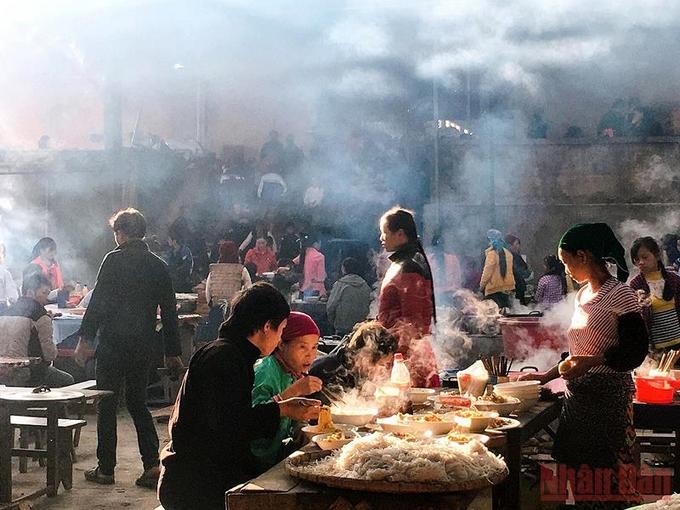 There are both traditioanl dishes of ethnic minority people, such as 'thang co' (the horse meat) and corn cake, and those of Kinh people including 'banh cuon' (nodding rolls) and chicken and beef noodles. The water-soaked dishes are usually quite bland, so the bowls of salt and chili are always available on the table for diners to taste.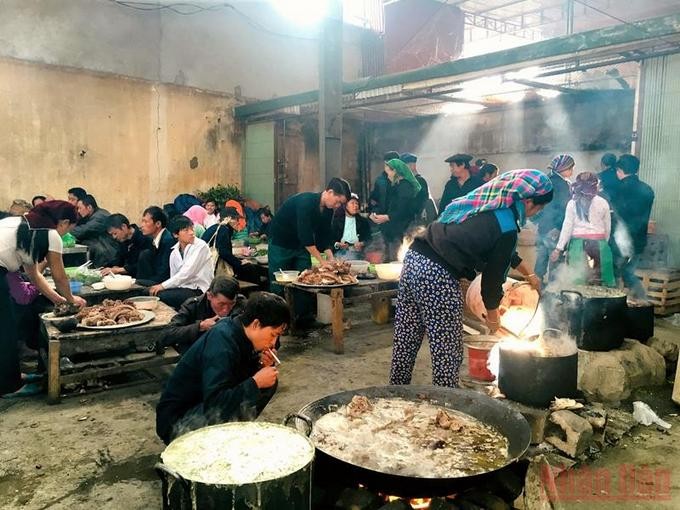 Firewood stoves are installed at the outside of "restaurants" at the market.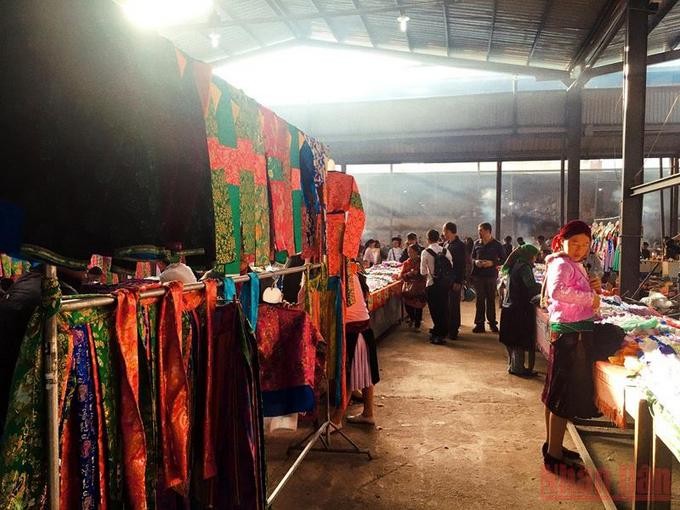 Stalls featuring fabric and clothes are attractive to women. The traditional clothes of the ethnic minority people in Meo Vac district, mainly handmade products, are displayed and sold, with some items brought by the Kinh people.