The conference was jointly held by the Party Central Committee (PCC)'s Commission for Communication and Education; the PCC's Theoretical Council; the Ministry of Culture, Sports and Tourism, and the Vietnam Academy of Social Sciences.
The event is reviewing the one-year implementation of Party General Secretary Nguyen Phu Trong's conclusion, made at the National Cultural Conference, to implement the 13th National Party Congress' Resolution, in November 2021.
The conference is an opportunity for researchers, experts, scientists, managers and cultural practitioners, to exchange and research towards identifying and implementing value systems and contributing to building and developing Vietnamese cultural values and human strength, meeting the requirements of rapid and sustainable development of the country.
Speaking at the conference, the Secretary of the PCC and Chairman of the PCC's Commission for Communication and Education Nguyen Trong Nghia, quoted the Party chief as saying cultural development is a key issue and prominent content in the documents of the congress.
The conference is expected to help create consensus serving the proposal of theoretical and practical bases, to preserve, promote, build, and develop the Vietnamese value systems, he noted.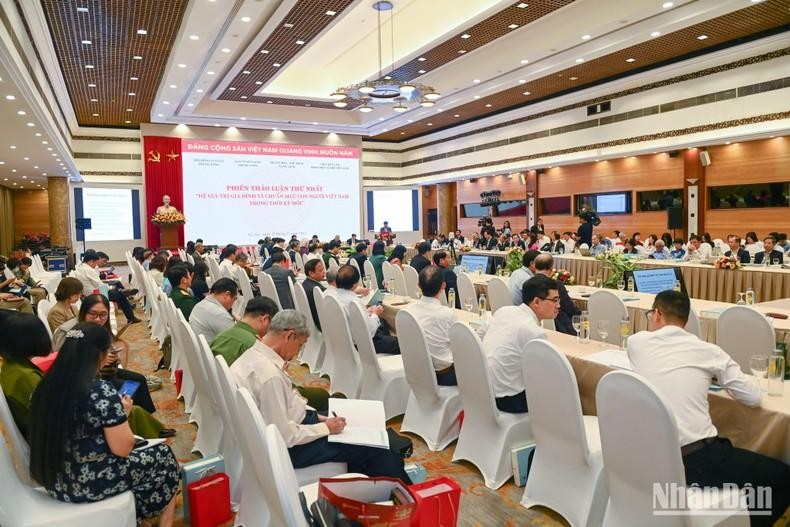 An overview of the conference.