In Hoan Kiem District, starting from January 8, wards in the area have simultaneously deployed mobile medical teams to vaccinate at home for high-risk groups.
According to the ward's list for today, the medical staff will come to provide injections for 37 cases in the area.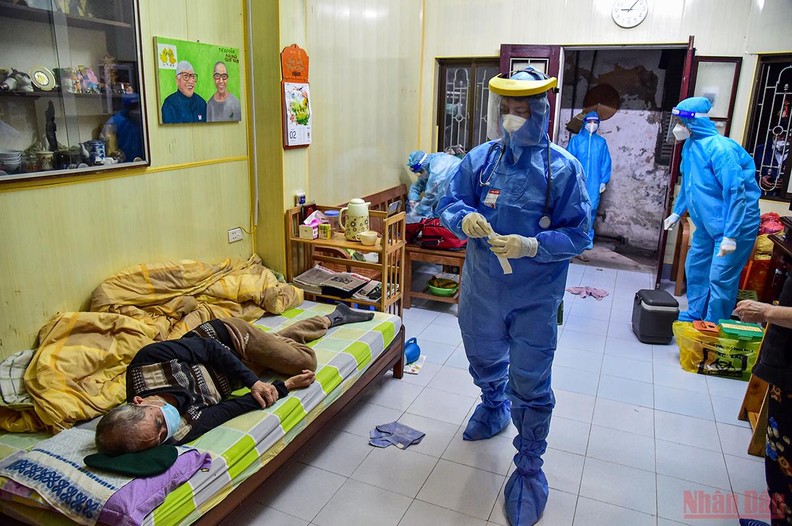 The first resident in Hang Bai Ward to receive injection was Trinh Xuan Duc, born in 1949, who is suffering from a cerebrovascular accident.
Nguyen Duc Duong, the Deputy in charge of the ward's Health Station, directly takes samples for testing Mr. Duc.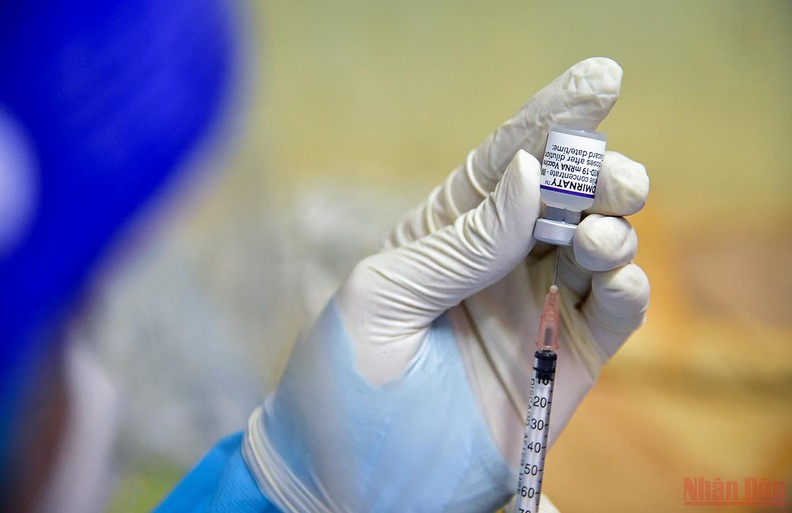 In this period, the elderly will be vaccinated with the Pfizer vaccine.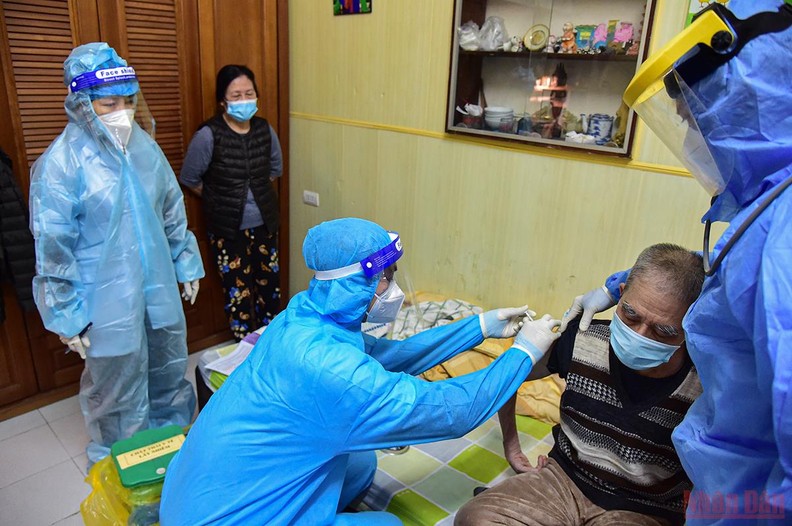 Medical staff must assist the elderly woman to get up to receive the COVID-19 vaccine.
Medical staff take samples for the testing of Mrs. Vu Thi Dinh, born in 1924, and Mrs. Vu Thi Vinh, born in 1933. After they both provided negative results and were examined, the vaccine was administered.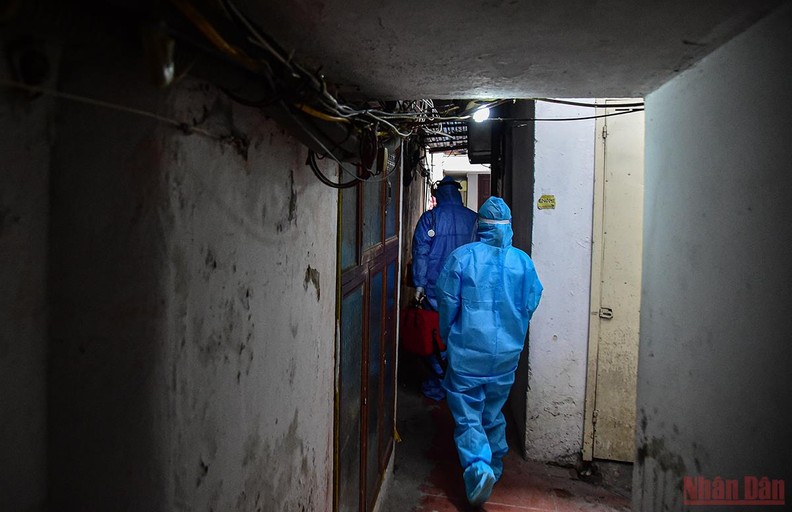 Health workers in Hang Bai Ward, wearing protective gear, wriggled around in a small alley on Hue Street to administer vaccines for people.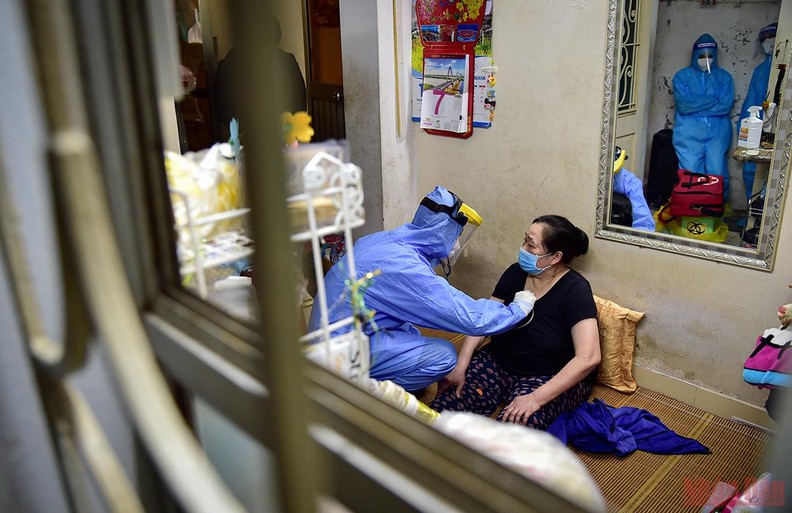 Examining Ms. Vu Thi Tuat, born in 1958 in a room of less than 10 square metres. She has an underlying disease, has difficulty in walking, and has now been given her first dose of COVID-19 vaccine. She is really touched and thankful to the medical staff who came to her home to give her the injection.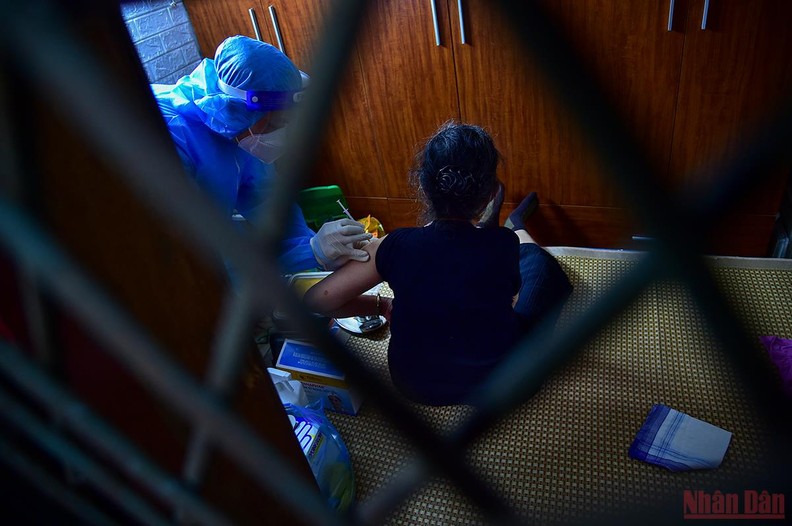 Ms. Cung Thi Toan, born in 1938, living in a cramped loft, was also given a shot of COVID-19 vaccine by dedicated medical staff.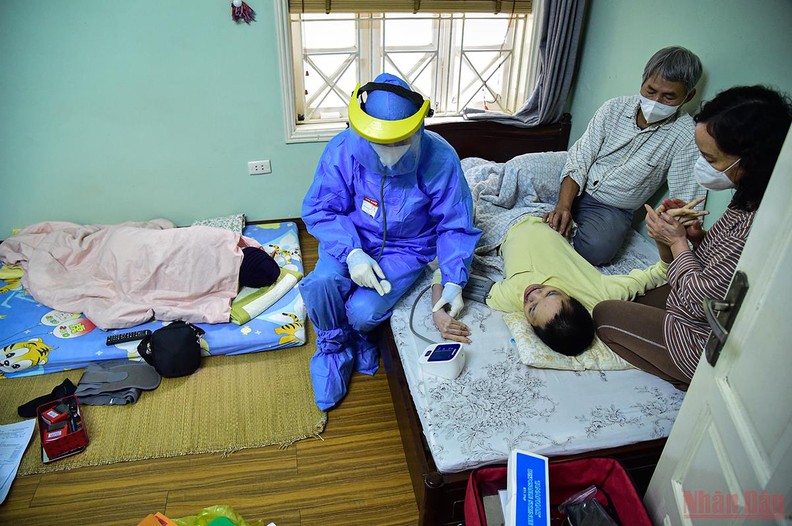 In addition to the elderly, some special cases also include those who suffer from total paralysis, loss of behavioural capacity, etc. In order to give the injection to My, born in 1987, at 47 Ham Long Street, the medical staff had to be very skilful because she is paralyzed all over her body, and constantly convulsing. My's mother said emotionally: "I thank the doctors and really thank the government for not abandoning my child and ensuring that she still got vaccinated."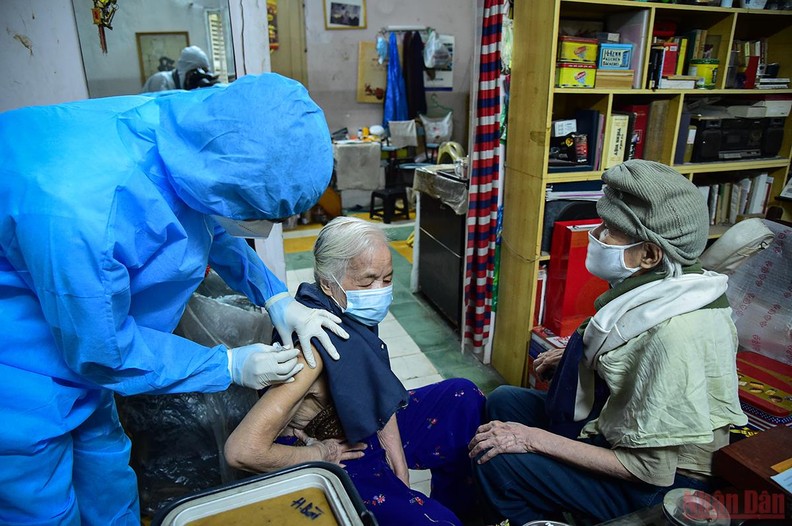 After checking the blood pressure and heart rate for husband-and-wife Doan Hong Phi and Duong Thi Phuong Mai, both nearly 90 years old, the medical staff decided to inject them.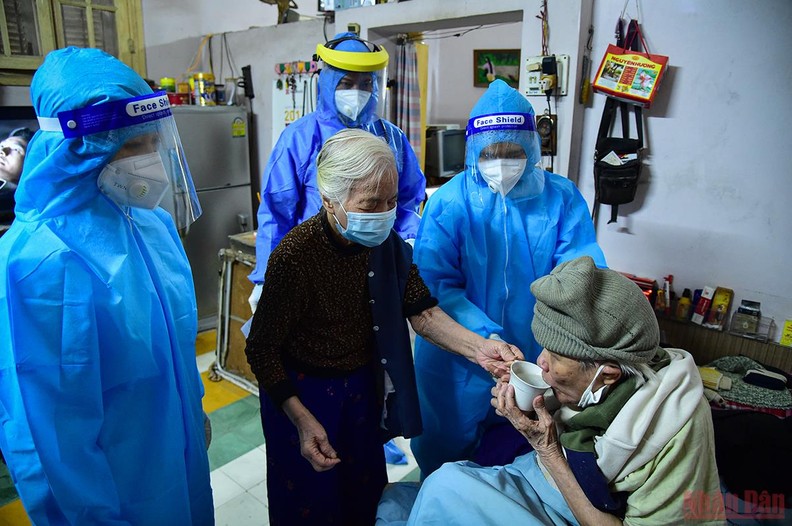 After the injection, Doan Hong Phi showed signs of dizziness, and the medical team had to stay for more than half an hour until his condition was stable.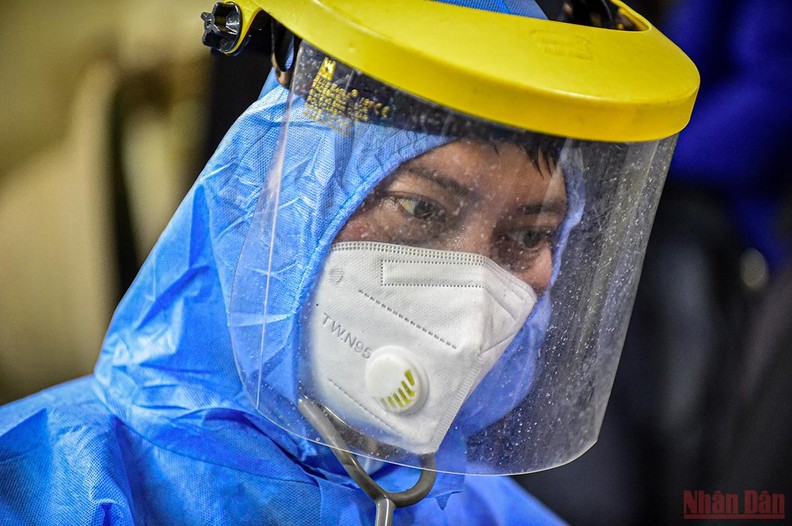 All day long, going to each house, the 5 people of the medical team were all tired and drenched in sweat in the protective suits, but no one complained a word.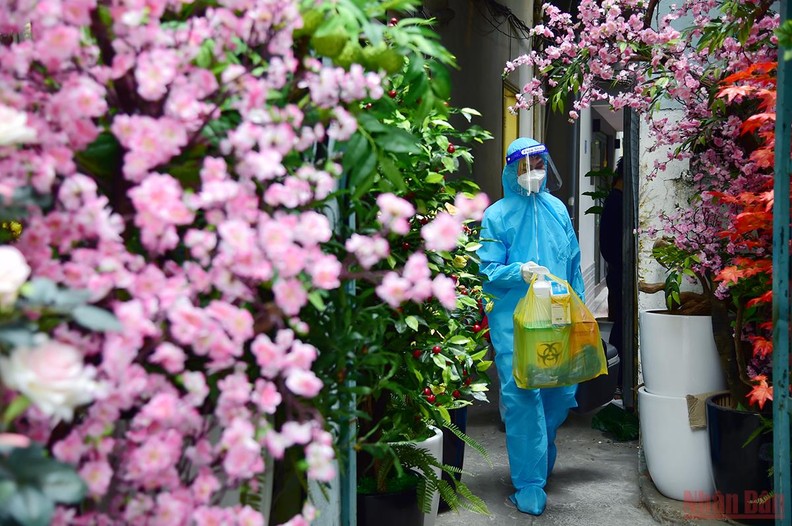 The mobile medical team diligently went to each house to inject the COVID-19 vaccine, bringing a peaceful New Year to everyone.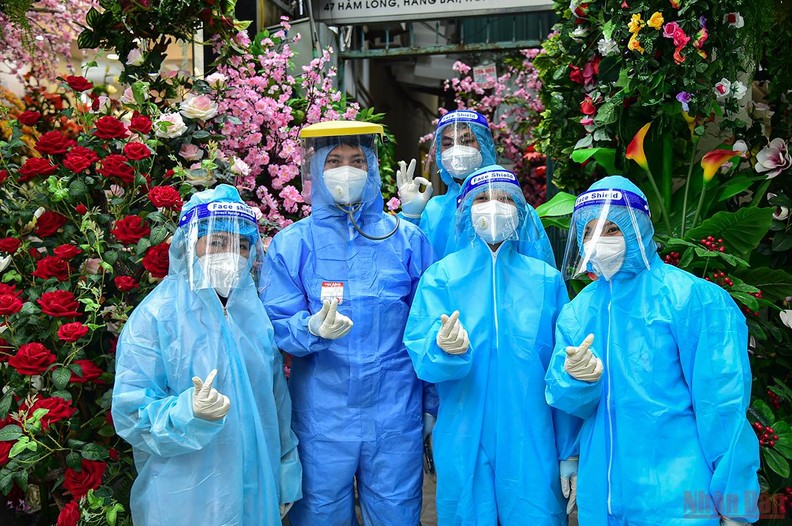 The whole team did not forget to record lovely moments after a hard day's work.