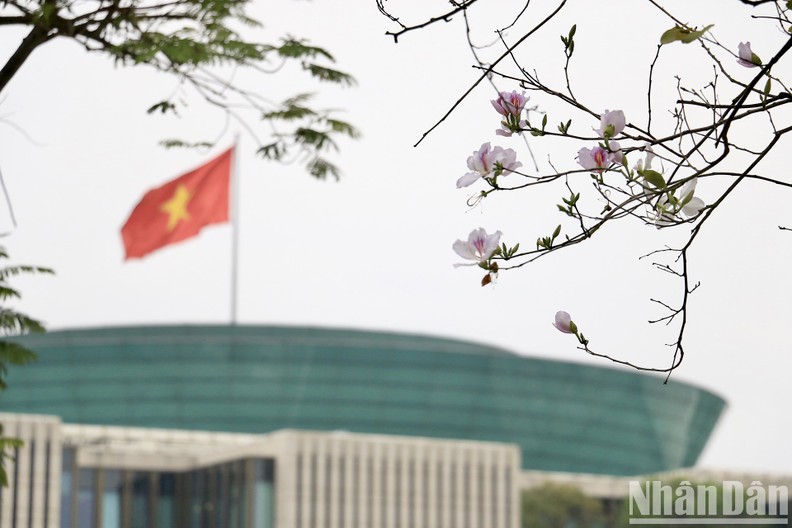 The flowers began to blossom on the streets of Hoang Dieu and Bac Son in mid-February.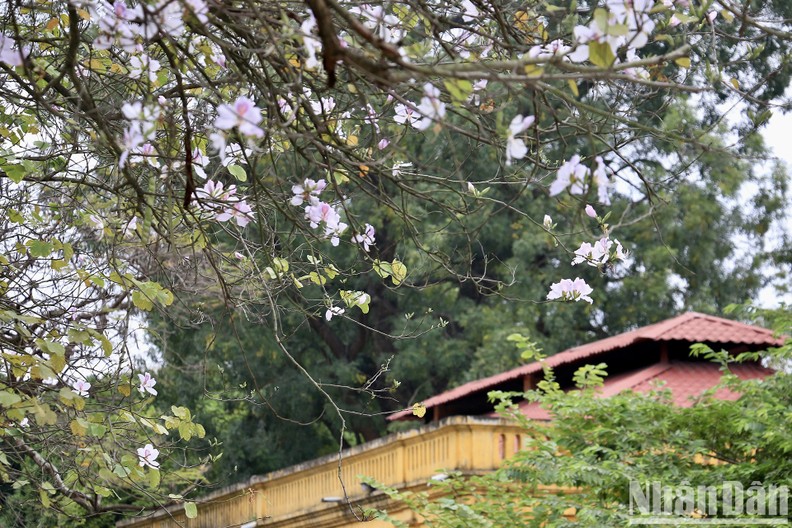 A typical species of the northwestern mountains, the flowers, also known by other names such as mountain ebony, usually come into bloom in late February and early March.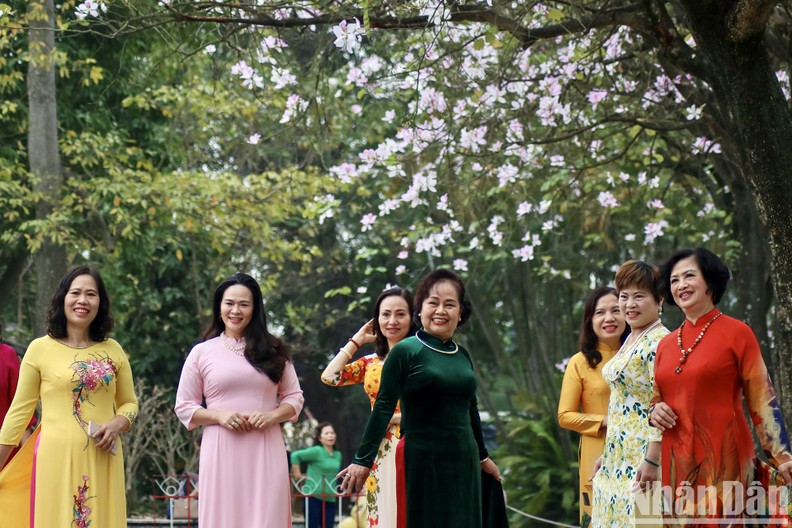 The beauty of the flowers attracts many people to pose for photos.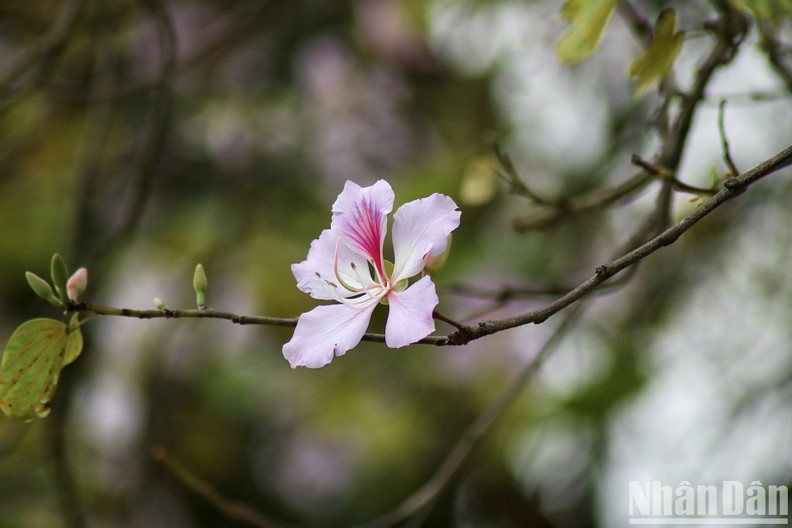 Each flower usually consists of four to five light pink petals, with the pistil producing a gentle scent.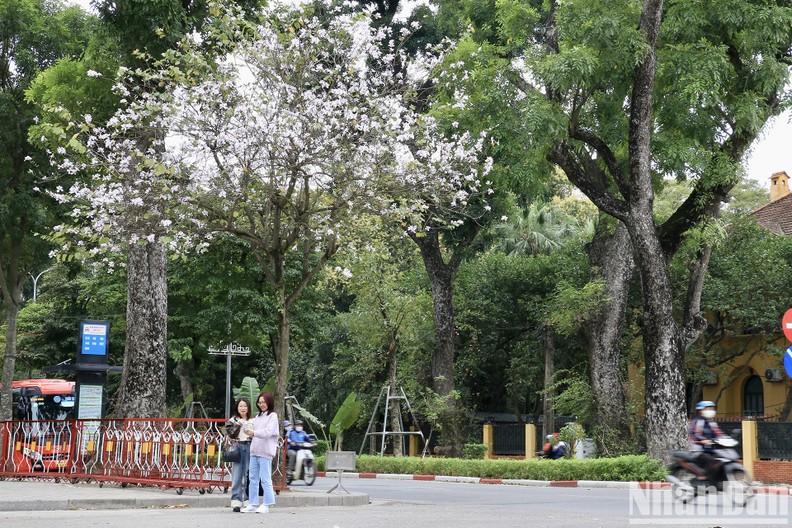 Hoang Dieu Street is adorned with Bauhinia variegata flowers.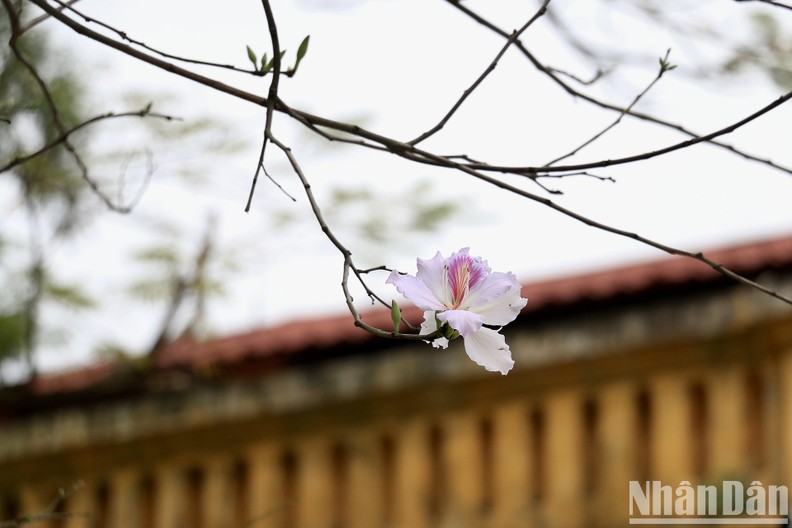 The light pink flowers give people a sense of peace.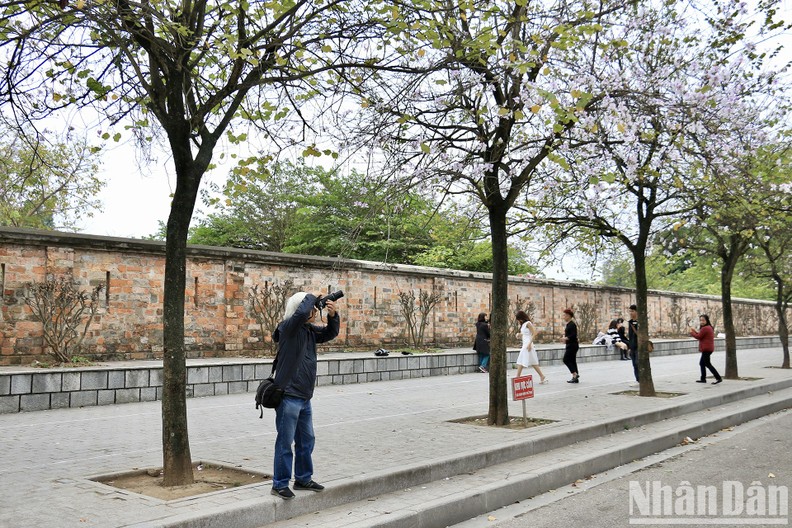 A photographer is working to capture the beauty of the flowers in spring.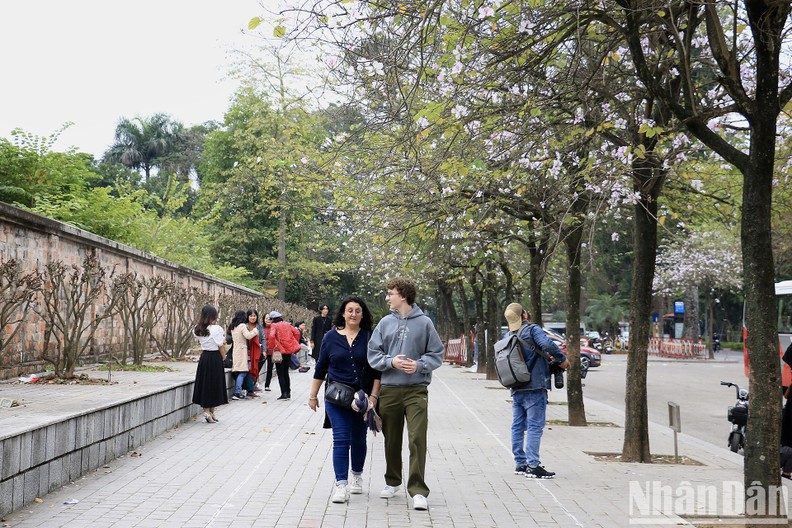 The blooming mountain ebony flowers add a touch of sheer beauty to the capital city.