Party General Secretary and President Nguyen Phu Trong sent baskets of flowers.
The ceremony was attended by Party Central Committee members, namely Vice President Dang Thi Ngoc Thinh and Minister of Culture, Sports and Tourism Nguyen Ngoc Thien, as well as representatives of concerned ministries and branches.
With over 60 years of establishment and development, up to now, the VNOB has had 12 artists honoured with the People's Artist title and more than 60 artists honoured with the Meritorious Artist title, receiving the Party and the State's awards.
Addressing the event, Minister of Culture, Sports and Tourism Nguyen Ngoc Thien highly appreciated the relentless creations and contributions of generations of leaders, artists, and performers, as well as the staff of the VNOB, for the past 60 years.
He urged that, in the coming time, the VNOB should continue to promote solidarity and creativity to preserve academic arts, selectively inherit the world's cultural elite, train and develop many talented artists, and invest in building more quality Vietnamese and international musical and dance works. Thus, contributing to improving the aesthetics and meeting the increasing demand for enjoying art of the public in the new era.
At the ceremony, Vice President Dang Thi Ngoc Thinh awarded the second-class Labor Order and a portrait of Uncle Ho with the expectation that all of the Theater's staff and artists will strive to study and follow Ho Chi Minh's thoughts, morals and style, and devote more to the country's art culture.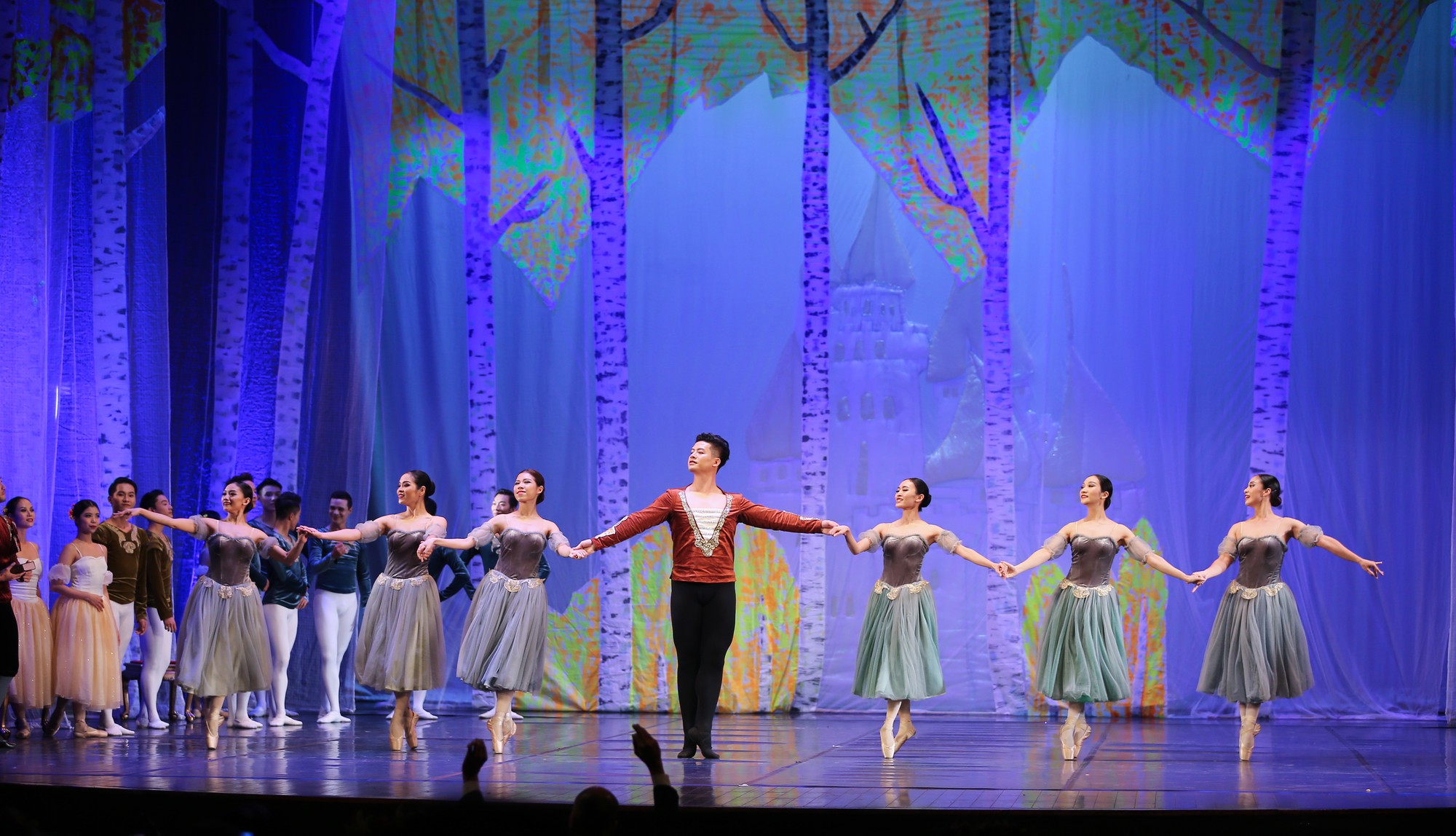 On the occasion, the ballet master Swan Lake was introduced to public.