Nhan Dan (People) Newspaper had an interview with choreographer Tuyet Minh, Permanent Vice President of the Vietnam Dance Artists' Association, to explore more about the country's annual biggest dance event
Question: What makes Vietnam Dance Week 2023 different from other dance events, in your opinion?
Choreographer Tuyet Minh: Vietnam Dance Week features two major events, including a Vietnamese folk dance competition which opens for professional choreographers across the country, and an international dance festival, which is expected to attract the participation of artists from 11 countries around the world.
In which, the dance festival includes nine categories of dance and movements. In addition to professional categories such as such as ballet and neoclassical dance, folk dance, and contemporary dance, we also listed modern dance genres such as hiphop, jazz, and popdance as official categories for competition.
This year's dance week also creates a venue for experience exchange among dance clubs, studios, and cultural centres, which have developed vibrantly in recent years while contributing to fostering dance talents and attracting more dance lovers.
Notably, the Vietnam Dance Week targets to create a cohesive and competitive environment for those who are practicing in dance-related art forms such as video art, films, dance trailers, photography, and dance researchers.
What are the criteria to ensure and evaluate the professionalism of this year's Vietnam Dance Week?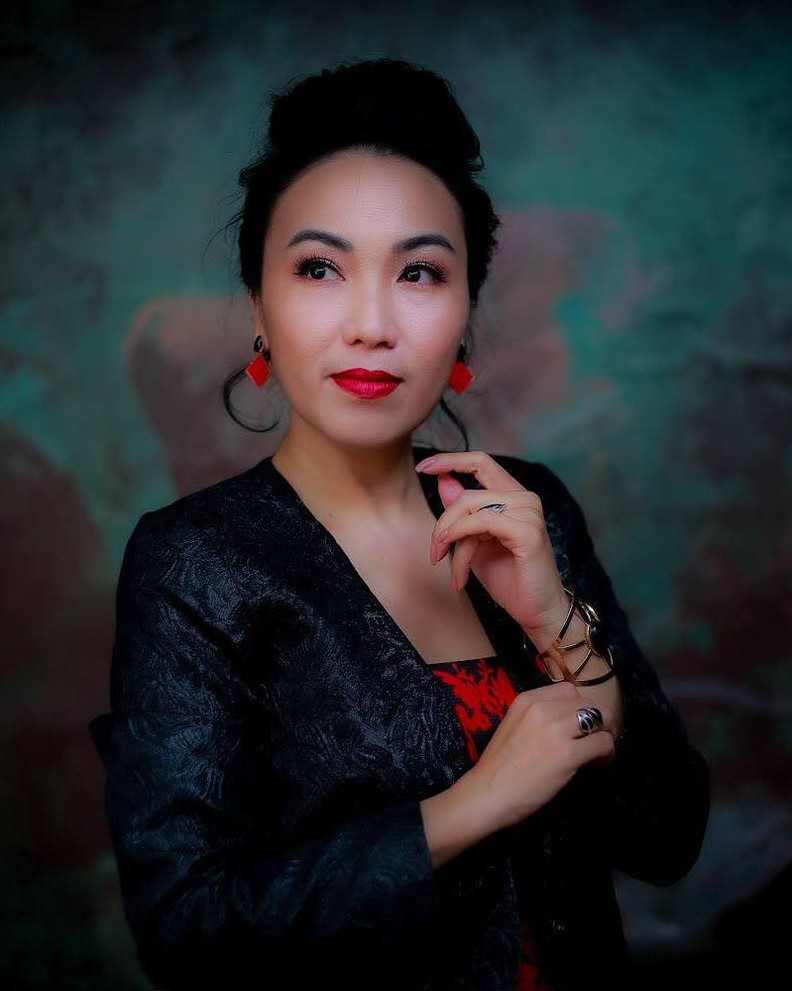 Choreographer Tuyet Minh
The Vietnam Dance Week 2023 officially kicked off on July 15 and it will last until October 29, with three rounds: preliminary, semi-finals, and finals.
Facts have shown that many talented dance artists have won high awards at professional competitions and festivals, but they have not yet become widely known to the public.
Part of the reason is that these artists' way of thinking and doing art has not kept up with current trends, and they have yet to be active in utilising technological achievements in building and developing their personal brands and products.
That's why right from the preliminary round of Vietnam Dance Week, with the 24-second video challenge, the organisers asked participants to show who they are and where they are.
The criteria of who you are is evaluated through the contestants' selection of his dance genre and language. As for the "Where are we" criteria, participants' performances must be linked to cultural sites such that the products can advertise the beauty and identity of Vietnamese regions when they are posted on digital platforms.
This is also a way to spread the beauty of culture, tourism, and the image of Vietnamese people through dance.
Thus, the professionalism of Dance Week is built on specific activities, with the aim to increase the quality of competitors and their products while improving efficiency in communication.
Is it true that Vietnam Dance Week 2023 is targeted to become an annual event not only domestic artists but also international artists?
The organising board hopes to tighten diplomatic relations with foreign countries around the world for further connection and understanding among nations through the art of dance — a borderless language.
The dance art of each country always reflects that country's cultural identity, so it is impossible to say that the dance art of a country is better than another.
Therefore, international dance troupes are invited to participate in the opening and closing of the Vietnam Dance Week to show off the best of their country's dance art.
We do not organise it under the form of a competition but a festival to open opportunities for cooperation and experience exchange for Vietnamese and international artists.
Thank you very much for your sharing!
The Vietnam Dance Week 2023 is co-organised by the Vietnam Dance Artists' Association, the Hanoi Municipal Department of Culture and Sports, the Ho Chi Minh City Department of Culture and Sports, the management board of Hanoi Thong Nhat Park, and Kinh Ky Foundation media company.
The event is open to all professional and amateur artists living in Vietnam, including foreigners, who could compete in four age categories of 6-9, 10-18, above 18, and above 50.
The preliminary round was underway from July 15-17, while the semi-final is slated for September 22 in online format, and the final will take place in the south from October 19-22 and in the north from October 26-29.