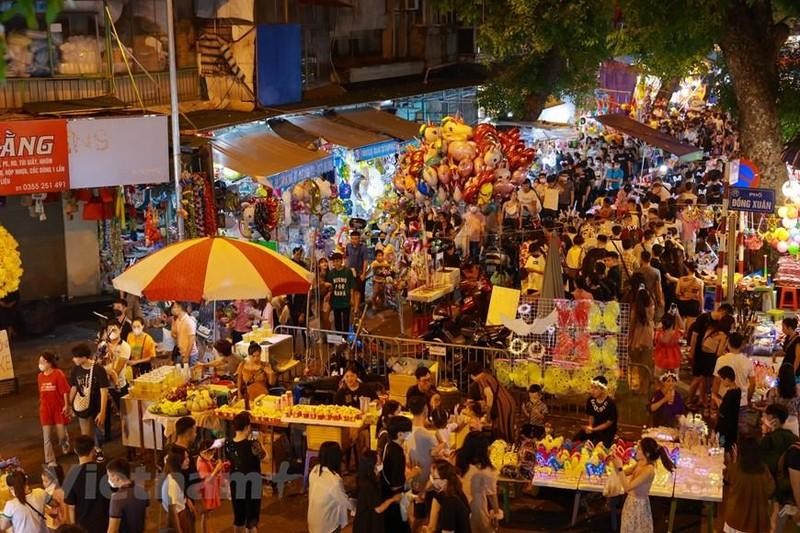 At 7 pm, the streets were packed with people.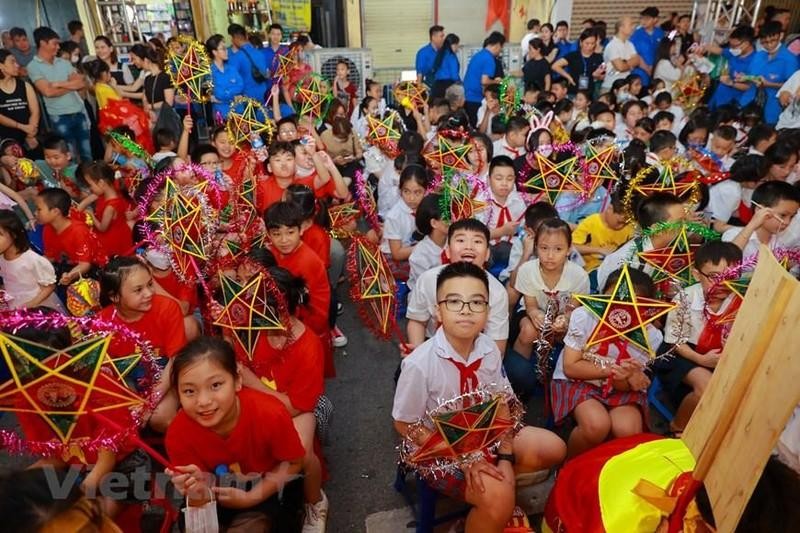 The children eagerly look forward to a full and warm Mid-Autumn Festival night.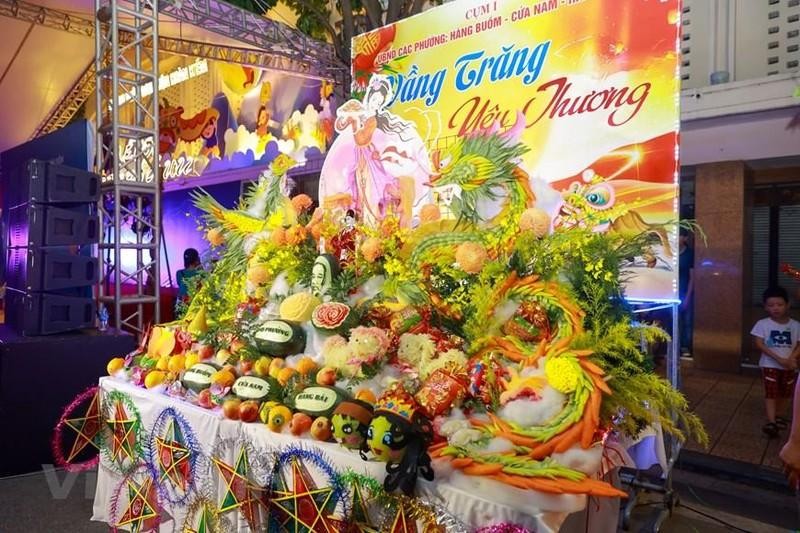 The Mid-Autumn Festival trays of the wards in Hoan Kiem District are cleverly arranged, ready to welcome children.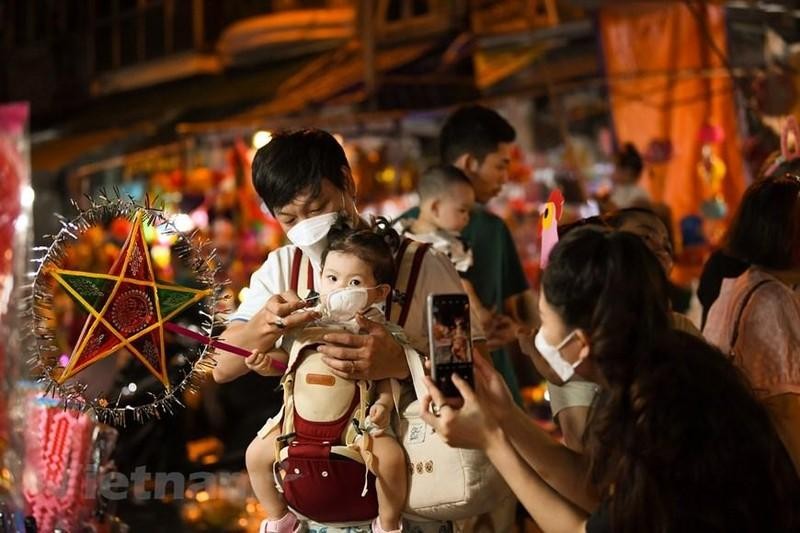 Many families choose this as a place to visit every Mid-Autumn Festival.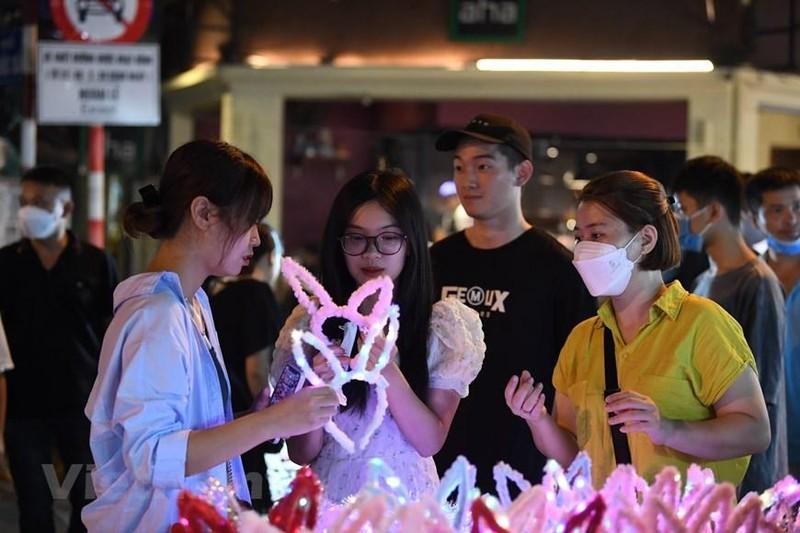 Many people shared that although they know that Hang Ma Street will be very crowded these days, they still want to go with everyone to enjoy the feeling of the Mid-Autumn Festival atmosphere.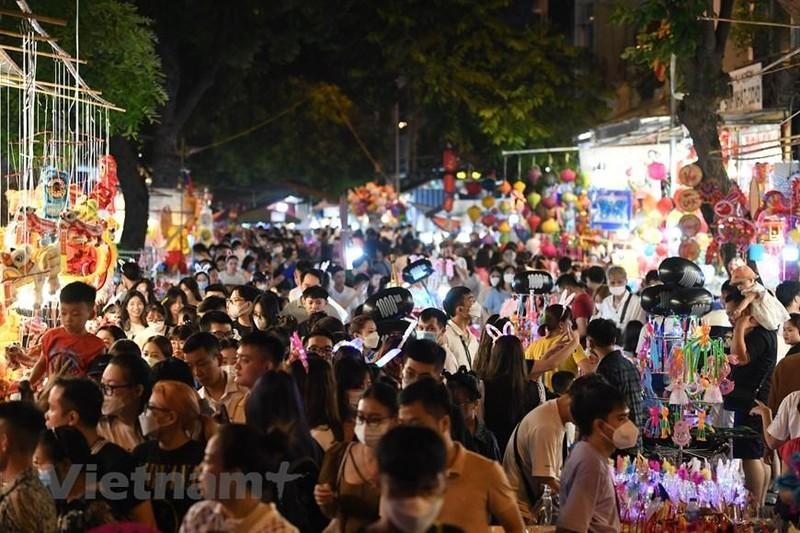 The lines of people crammed into each other on Hang Ma Street.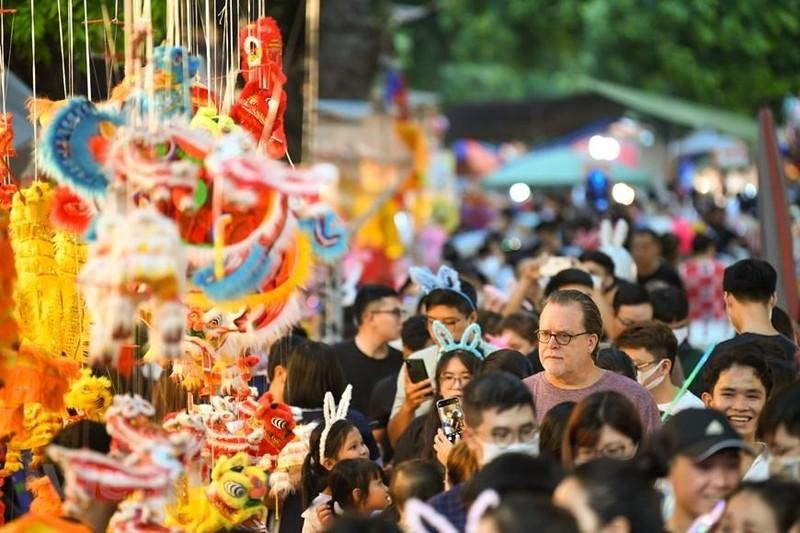 Most come here just to admire and enjoy the atmosphere of Mid-Autumn Festival.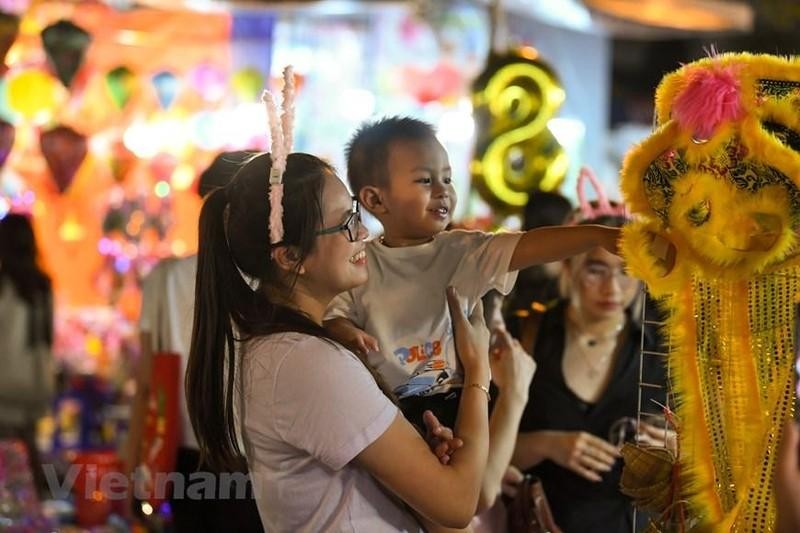 It is not difficult to see the image of a child in the arms of his parents in the middle of a "sea of ​​people" going out to play during the Mid-Autumn Festival.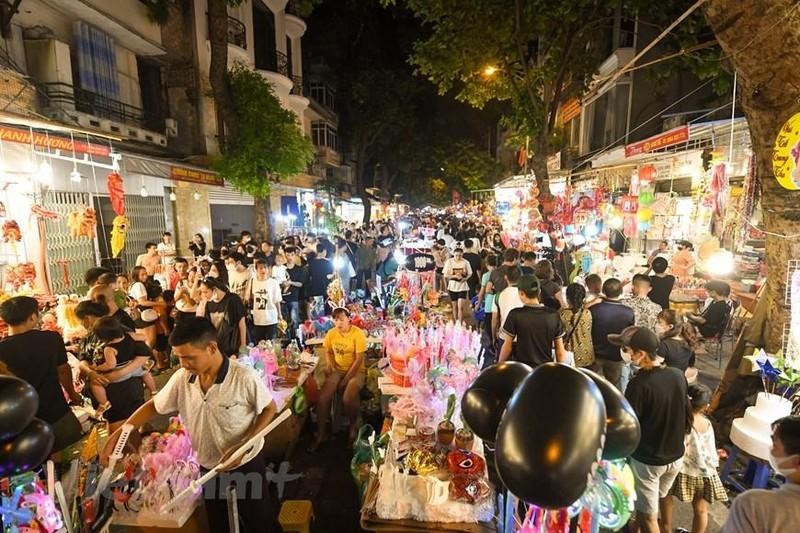 Hang Ma Street (from the Hang Cot - Hang Ga intersection to theHang Duong - Dong Xuan intersection), Hang Luoc, Hang Ruoi, Hang Chai, and Hang Khoai (from the Dong Xuan - Hang Giay intersection to the Hang Khoai - Hang Khoai intersection - Hang Luoc) were barricaded to serve the Mid-Autumn Festival.