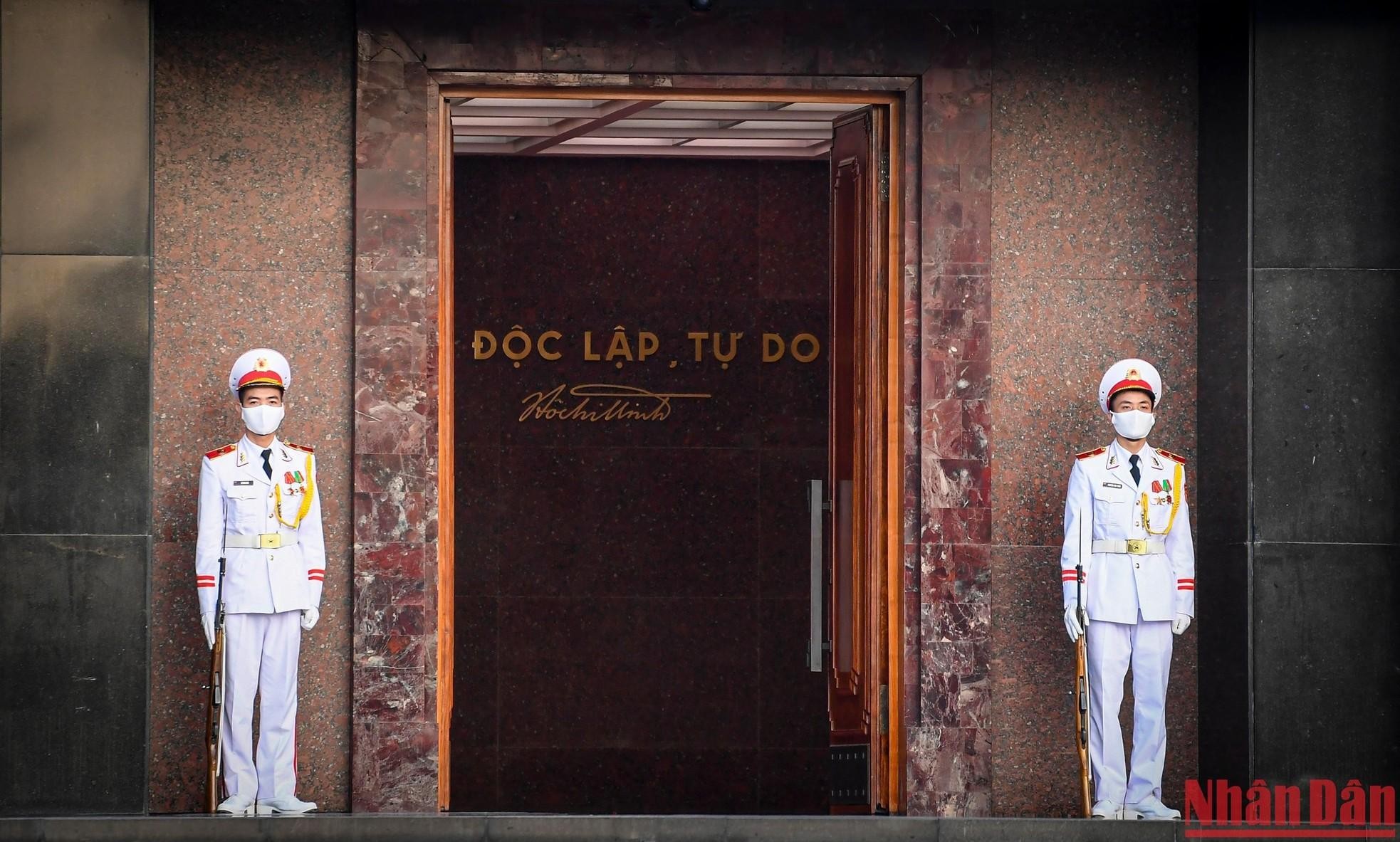 At about 5:40am, when the honour guards prepare to carry out the ceremony, the door of President Ho Chi Minh's Mausoleum opens to reveal the famous quote "Nothing is more precious than independence and freedom".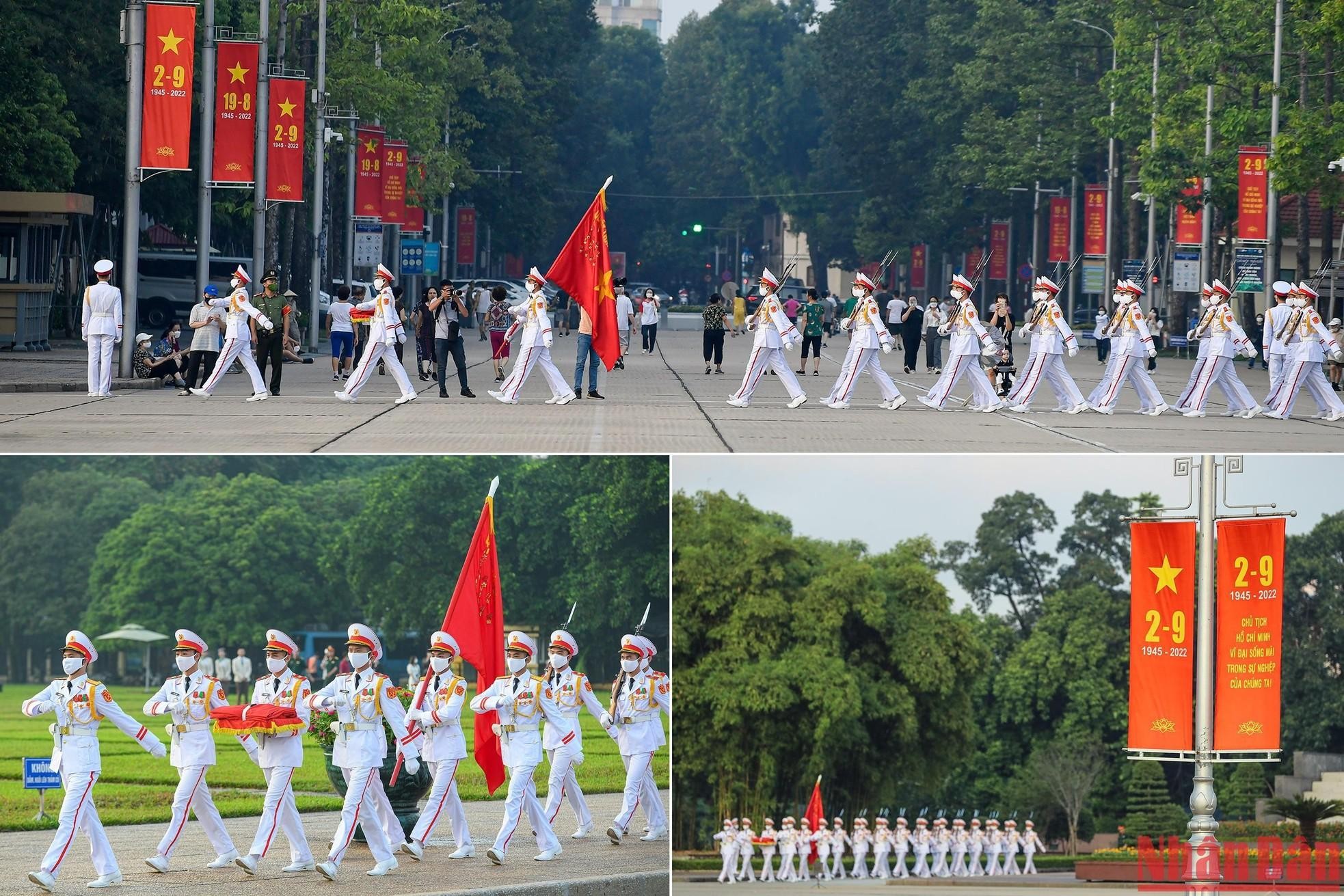 Around 5:55 am, the honour guards marched into Ba Dinh Square to the background of martial music from the corner where Hung Vuong Street intersects with Le Hong Phong.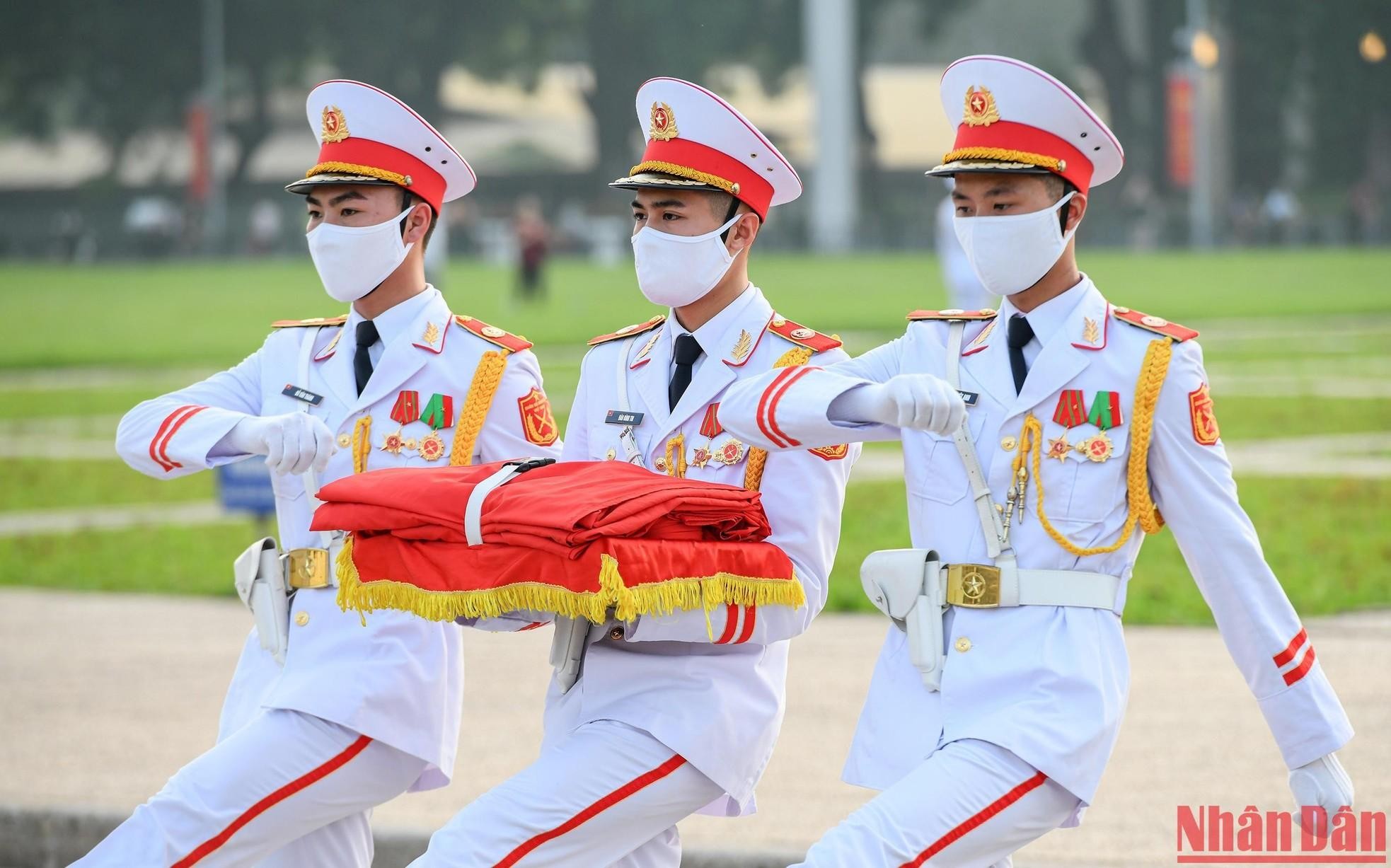 Soldiers carry the national flag towards the flagpole to prepare for the ceremony.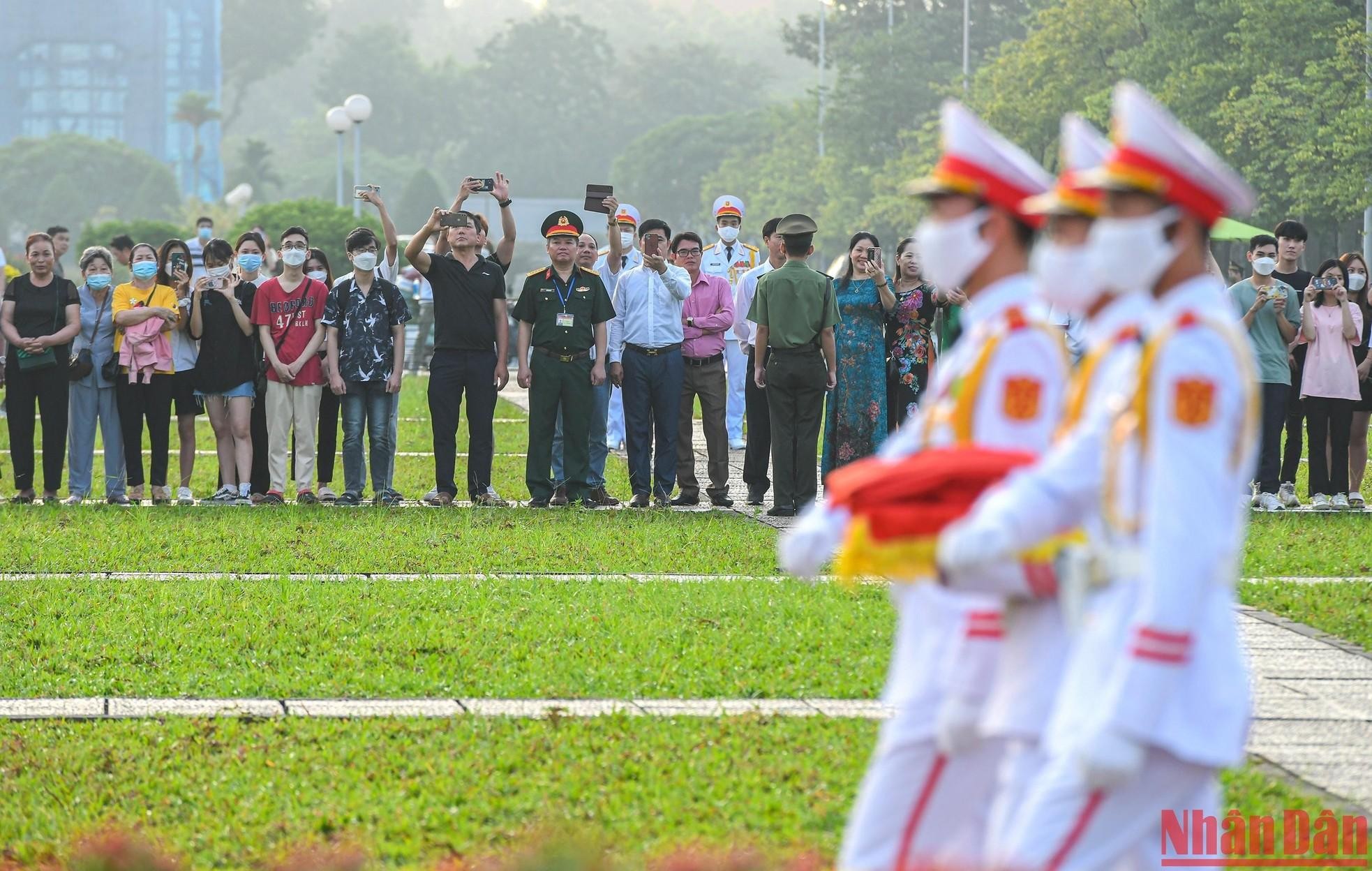 The sacred ceremony has become an emotional moment that many people in the capital as well as tourists often look forward to witnessing, not once but many times. Especially on major national holidays such as National Day (September 2) or President Ho Chi Minh's birthday (May 19), many well-dressed people gather in the historic Ba Dinh Square to witness the solemn flag raising ceremony that evokes many special emotions of the great holidays as well as the great festivals of the country.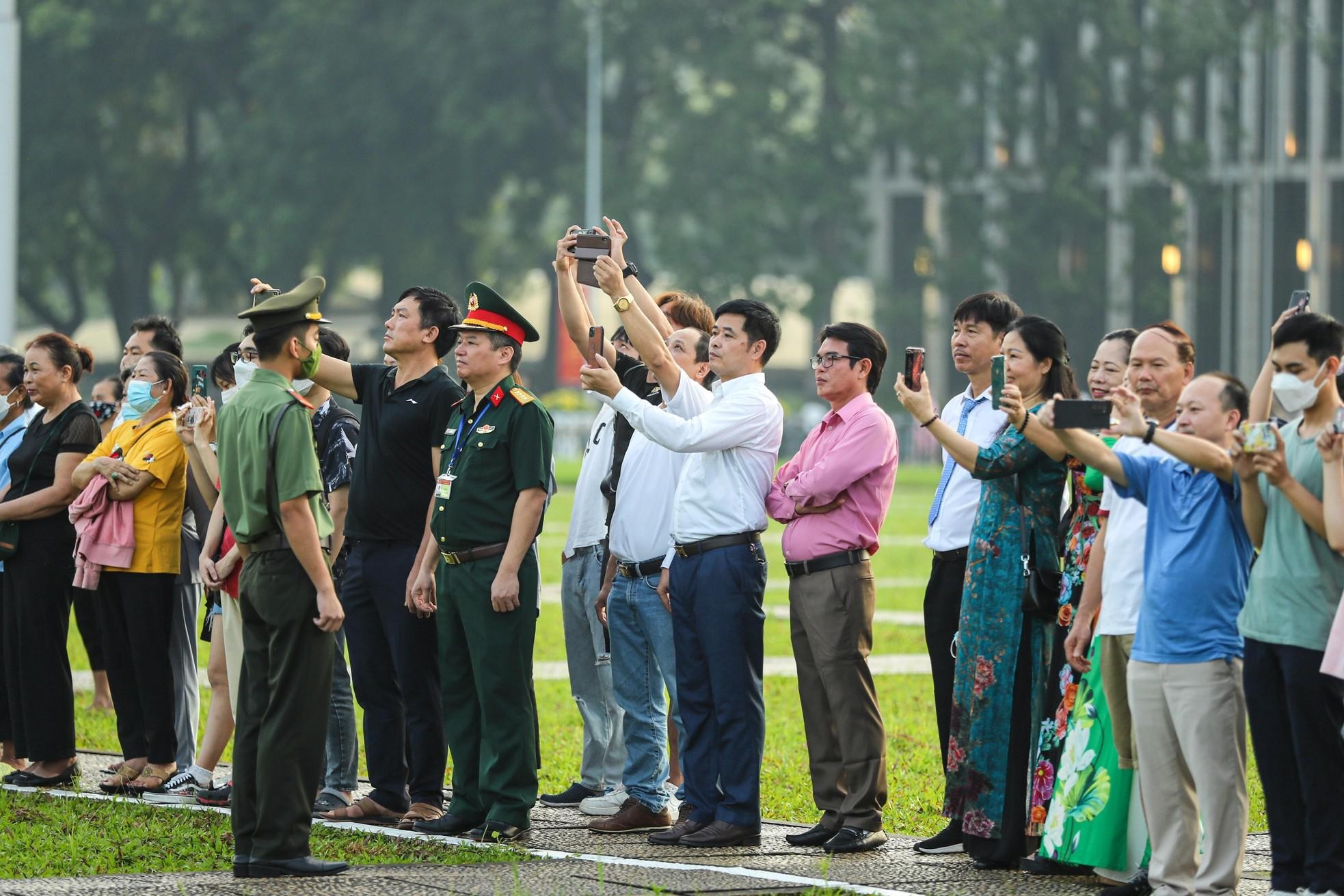 A large number of people were present at the President Ho Chi Minh's Mausoleum area to see the national flag flying on a very special day with their own eyes.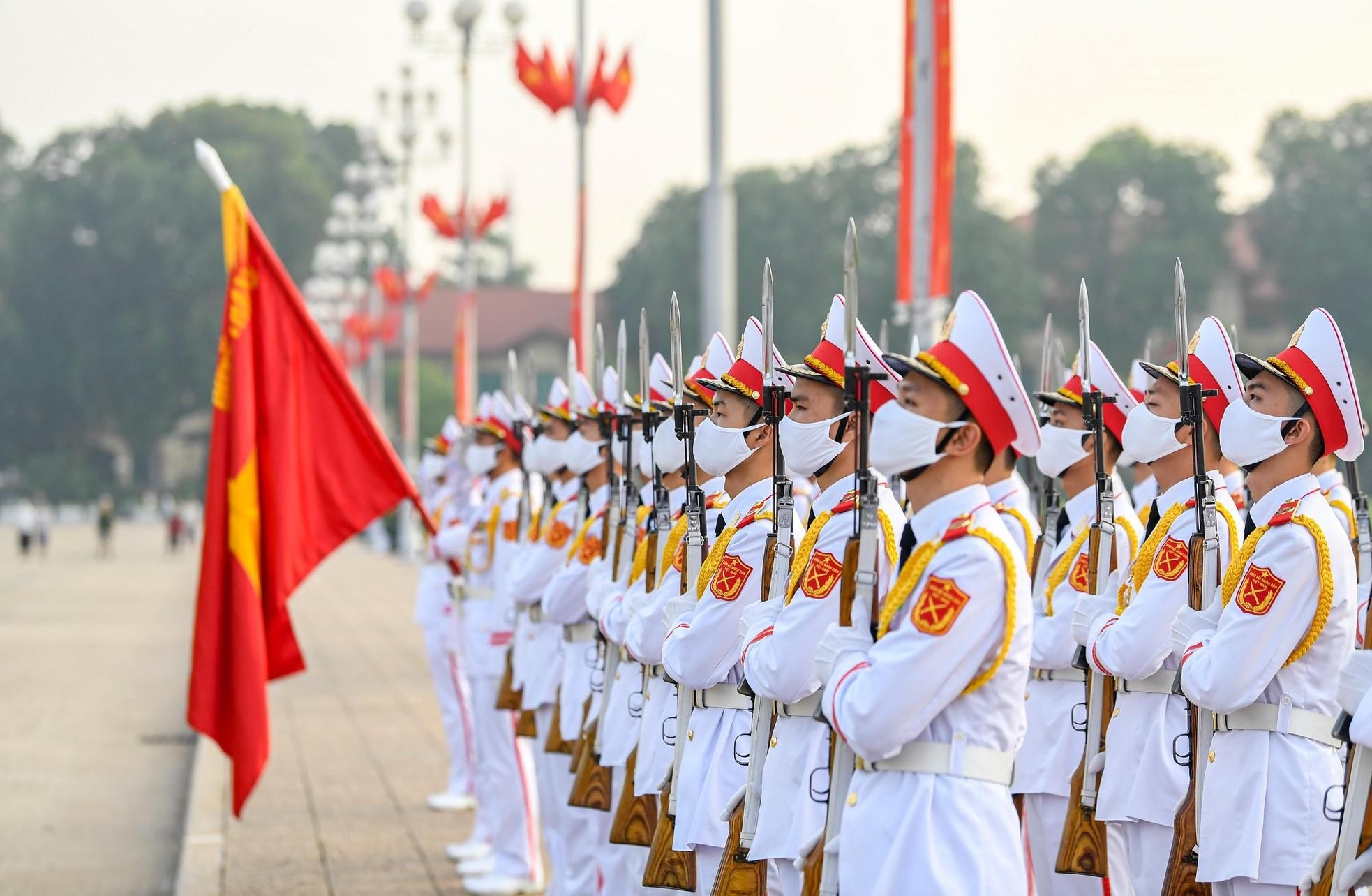 Although the ceremony is held daily, its solemnity has never been lost.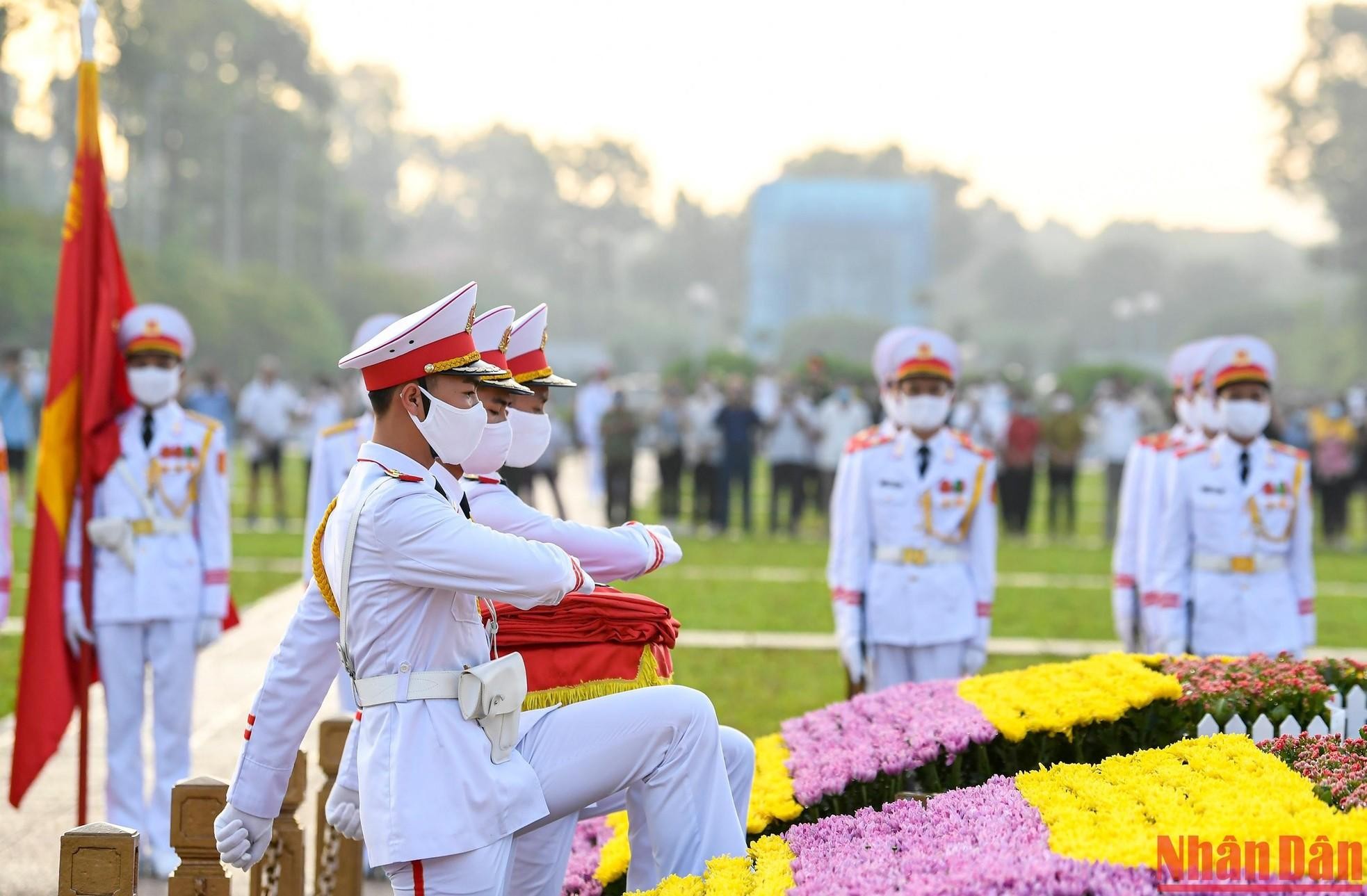 Three soldiers holding the red flag solemnly step onto a podium in preparation for the main ritual.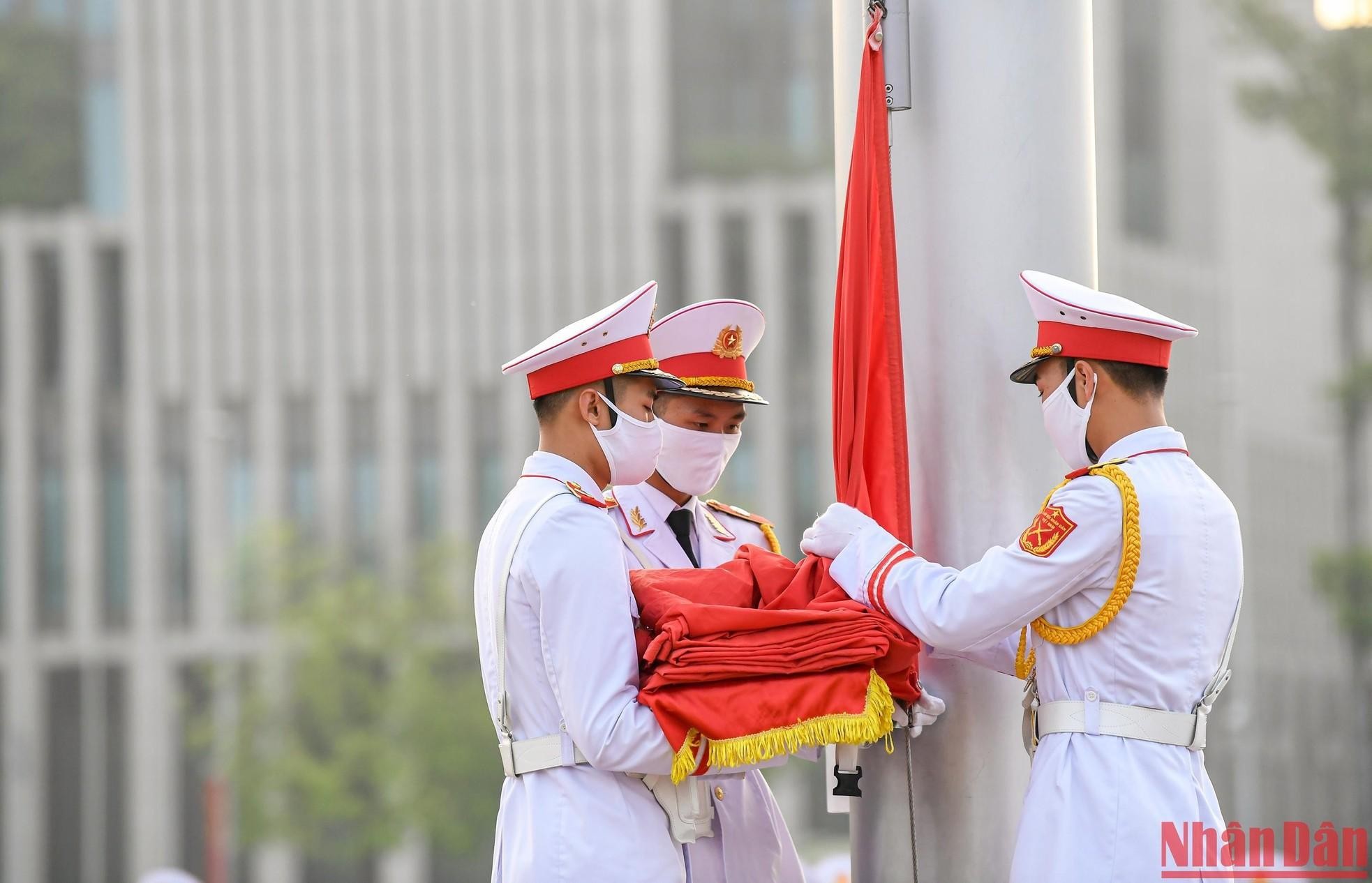 All preparatory acts are implemented in a serious and orderly fashion.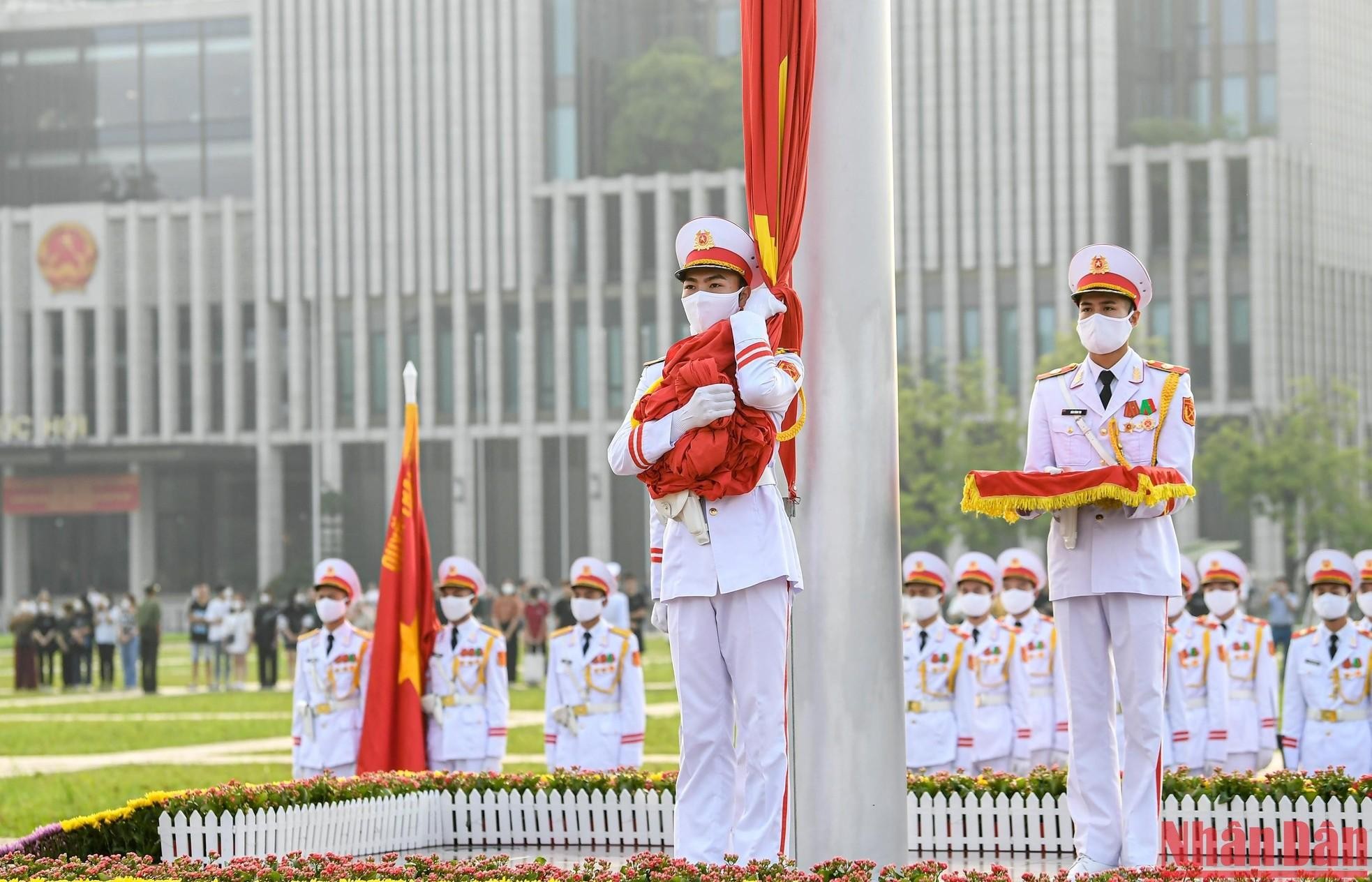 The soldier who holds the red flag waits for the command and the national anthem.
At 6:00 am, the national flag flew in the Ba Dinh sun.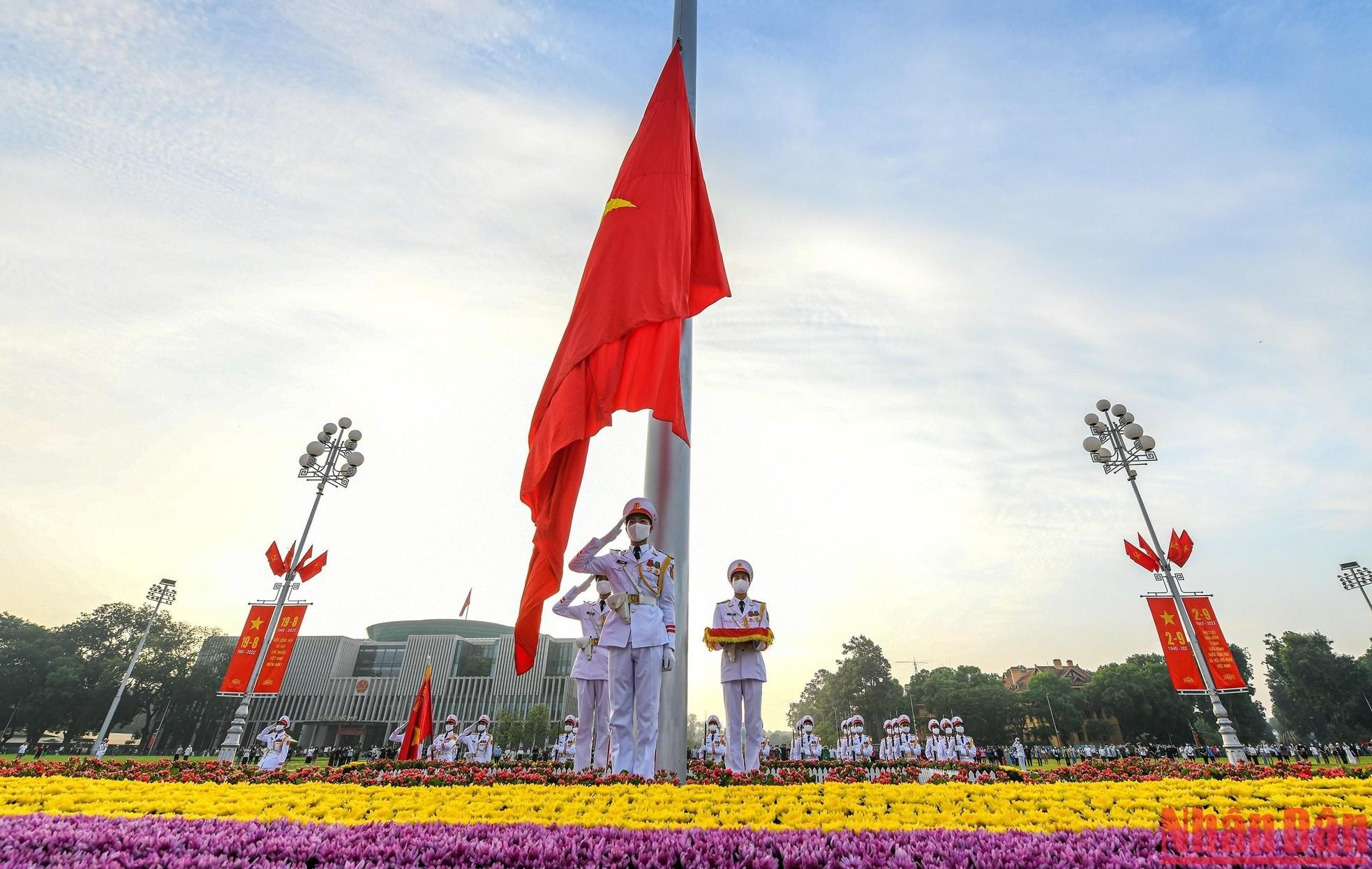 As the national anthem began to play, the national flag slowly lifted up. Accordingly, as the national anthem ends, the national flag reaches the top of the flagpole.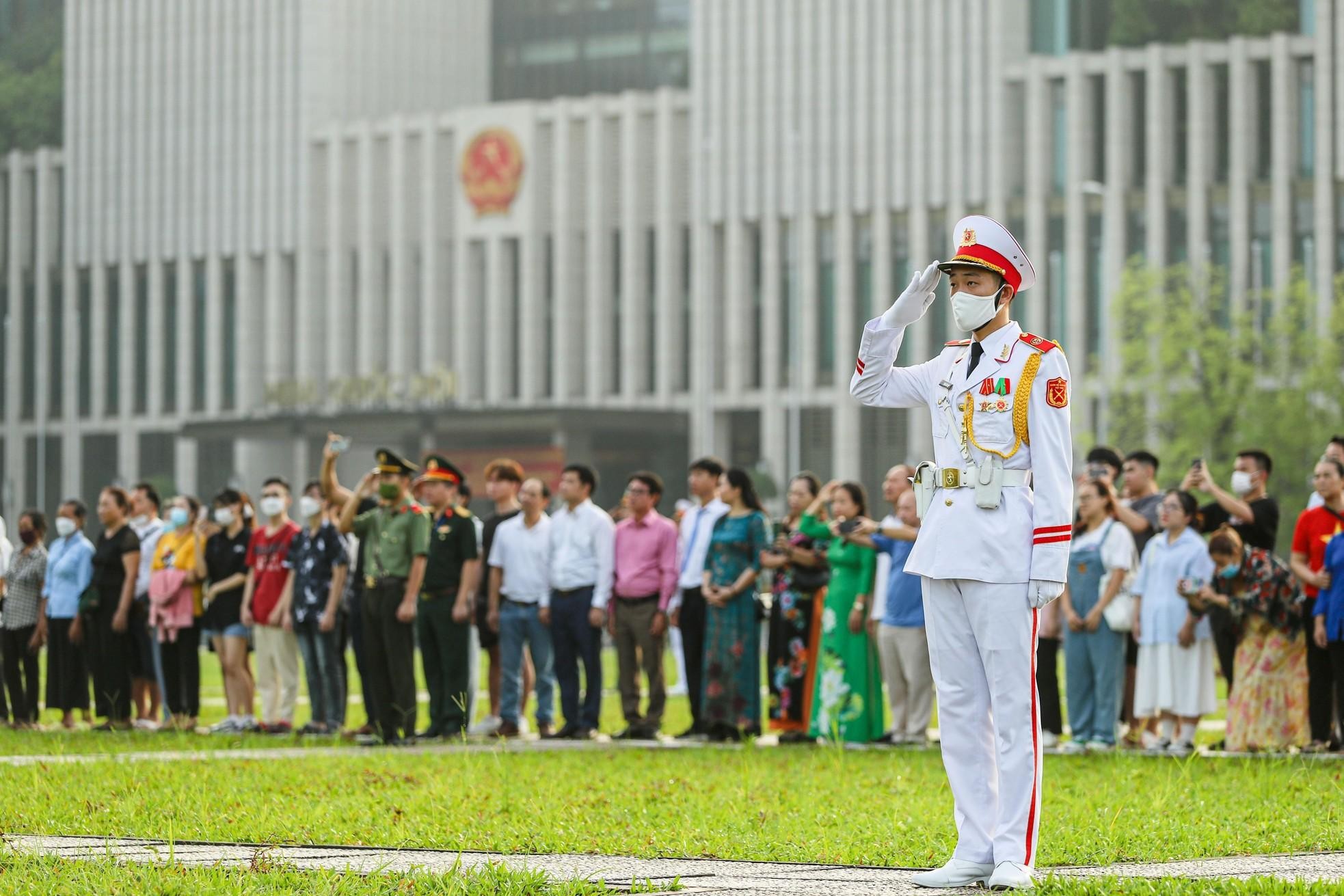 The national flag flying ceremony to celebrate National Day (September 2) evokes a feeling of pride in everyone.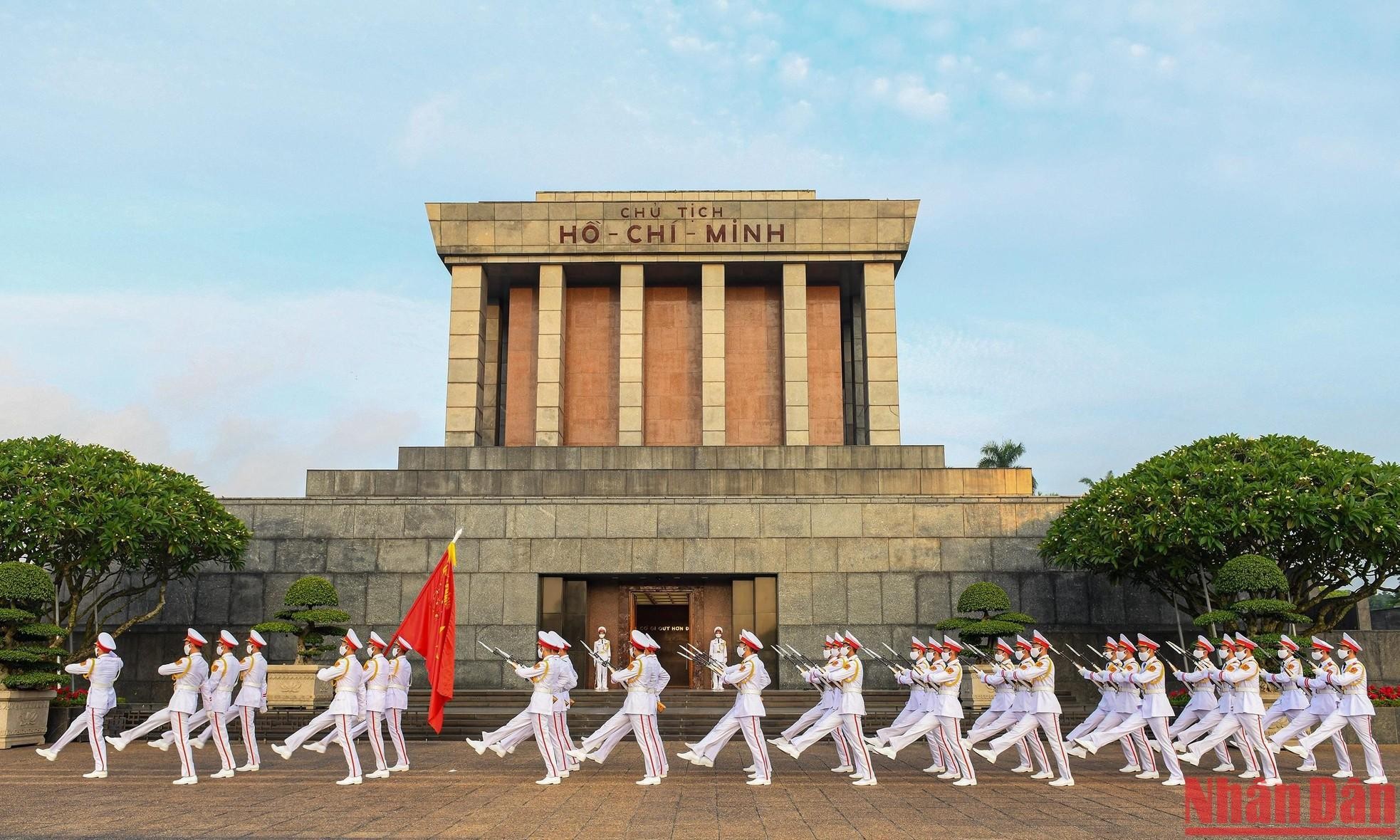 Guards march in front of President Ho Chi Minh's Mausoleum before the end of the ceremony.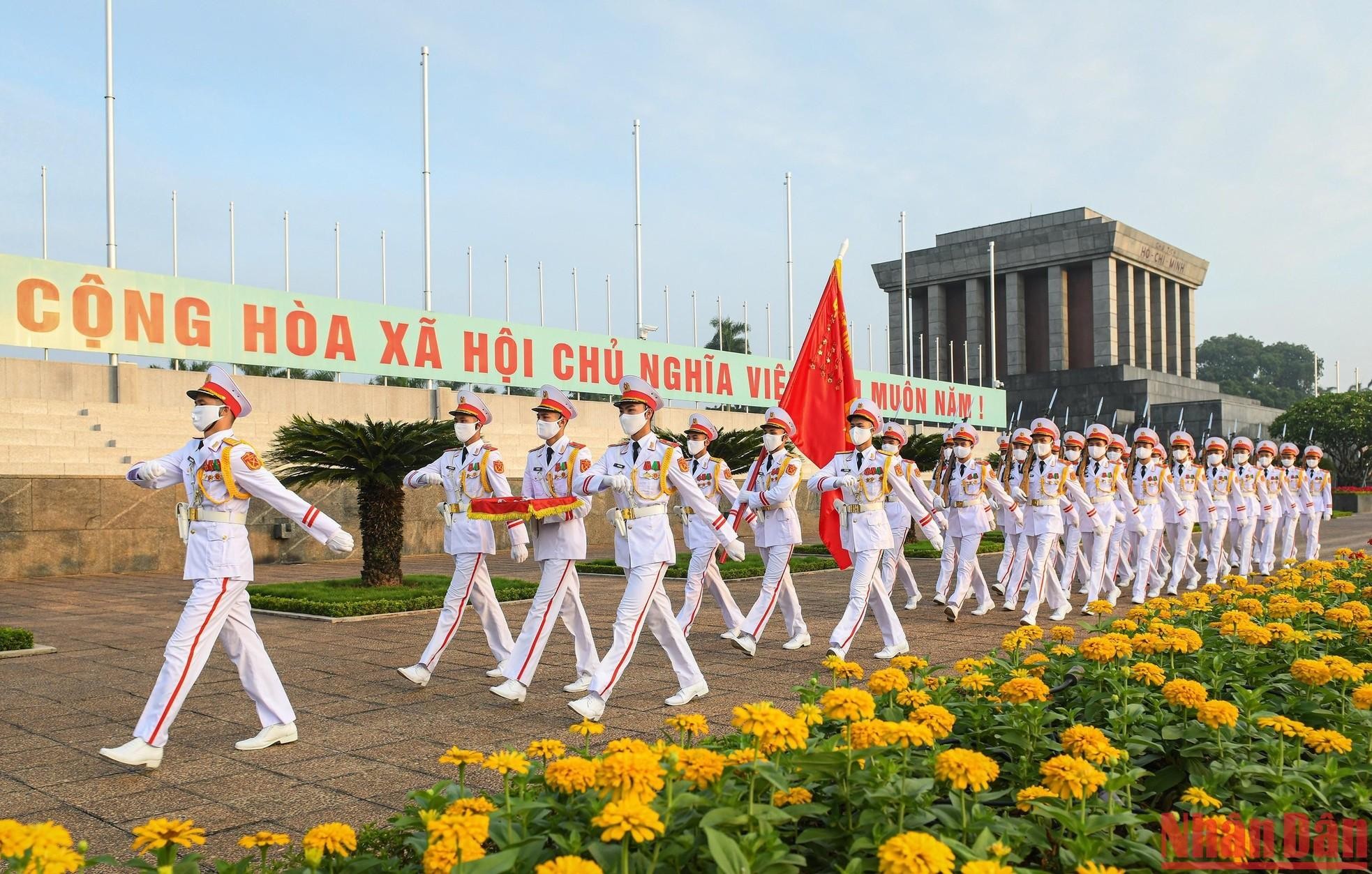 The soldiers' faces clearly express the solemnity. This is a sacred mission assigned by the Party, State and people.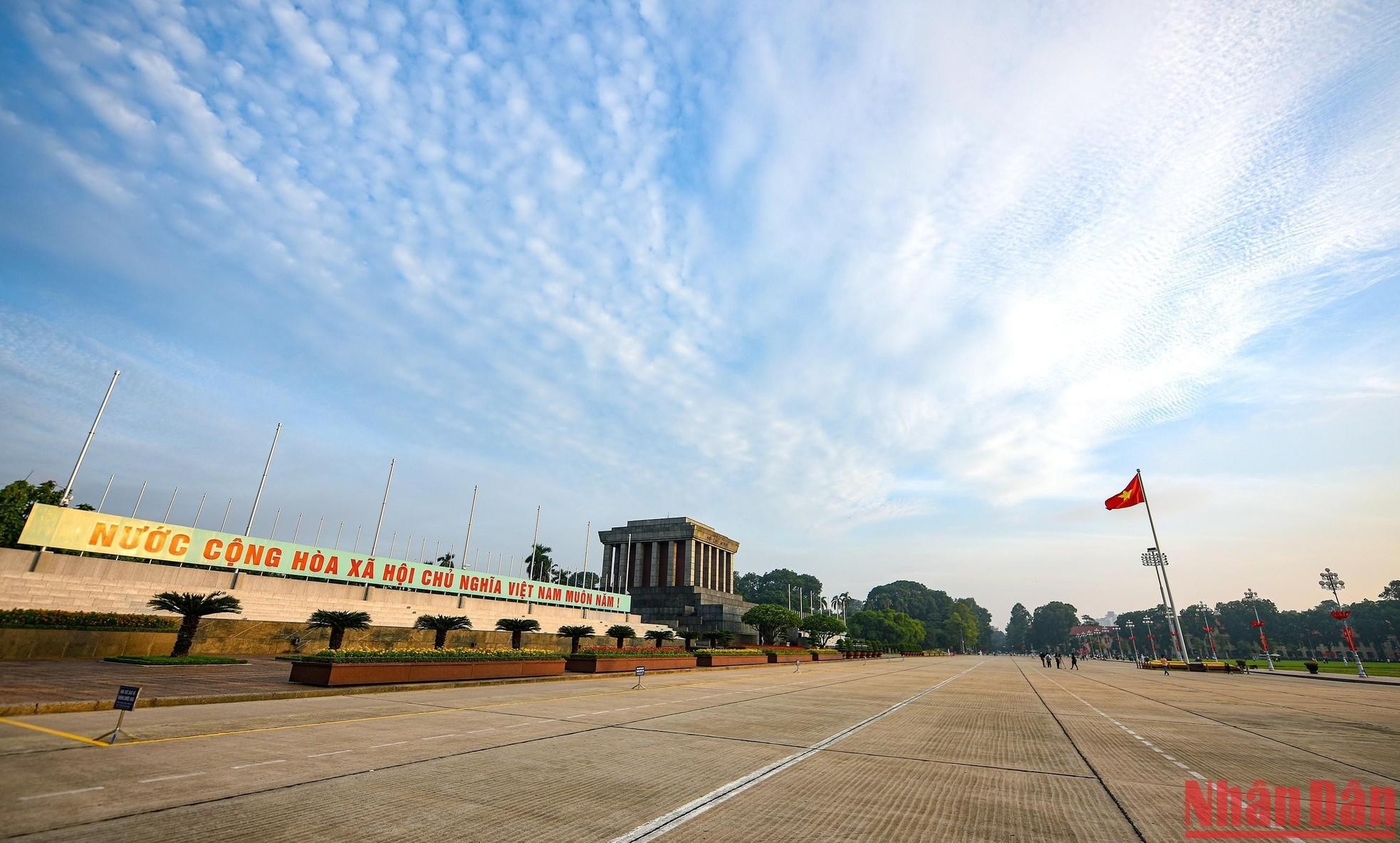 The national flag-hoisting ceremony at the historical Ba Dinh Square, reminding the Vietnamese people of the sacrifices of previous generations for national independence and peace as well as inspiring patriotism and national pride among them.