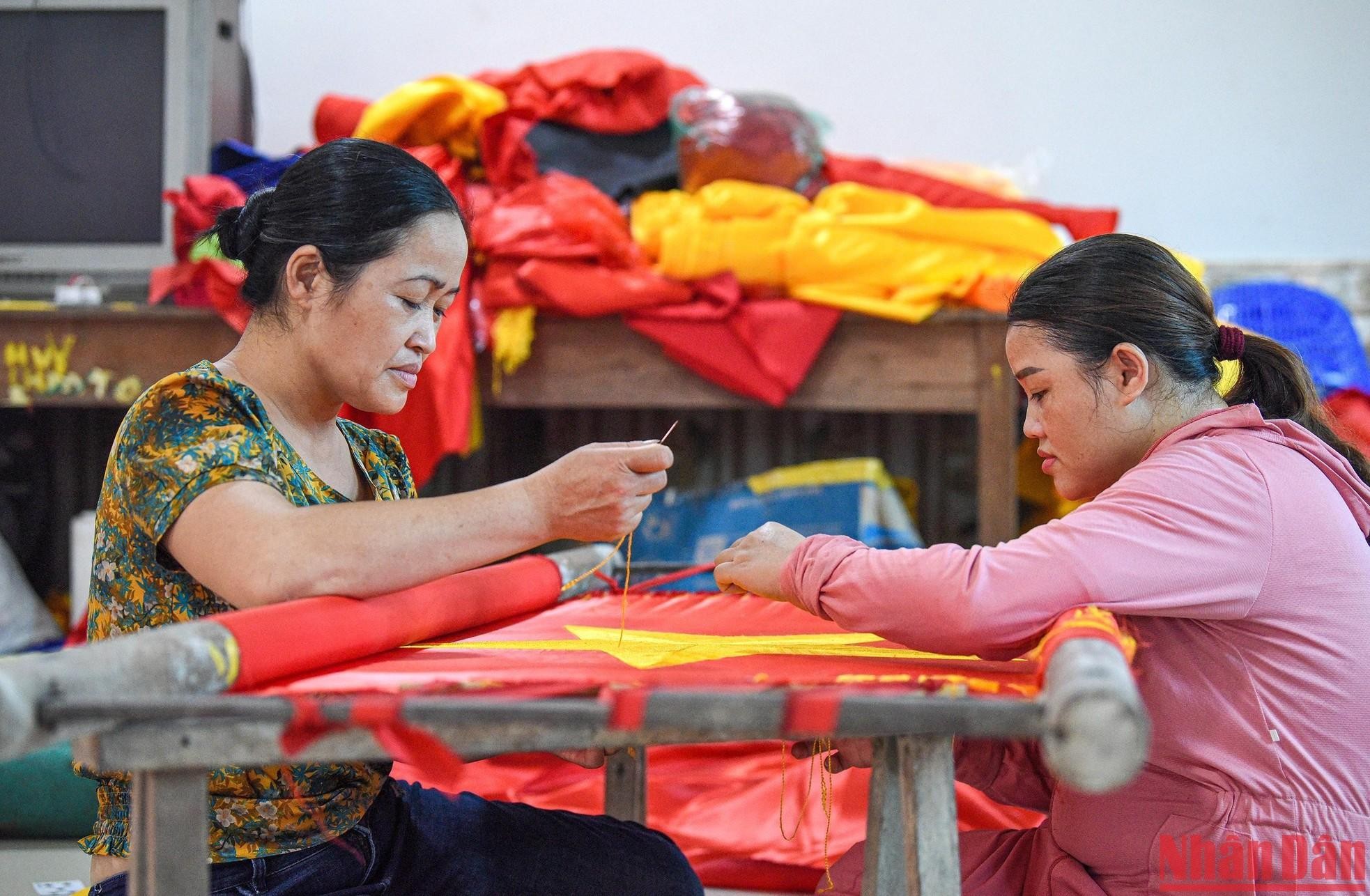 Vuong Thi Nhung says the craft of making the five-pointed golden star flag has been with her family for over seven decades.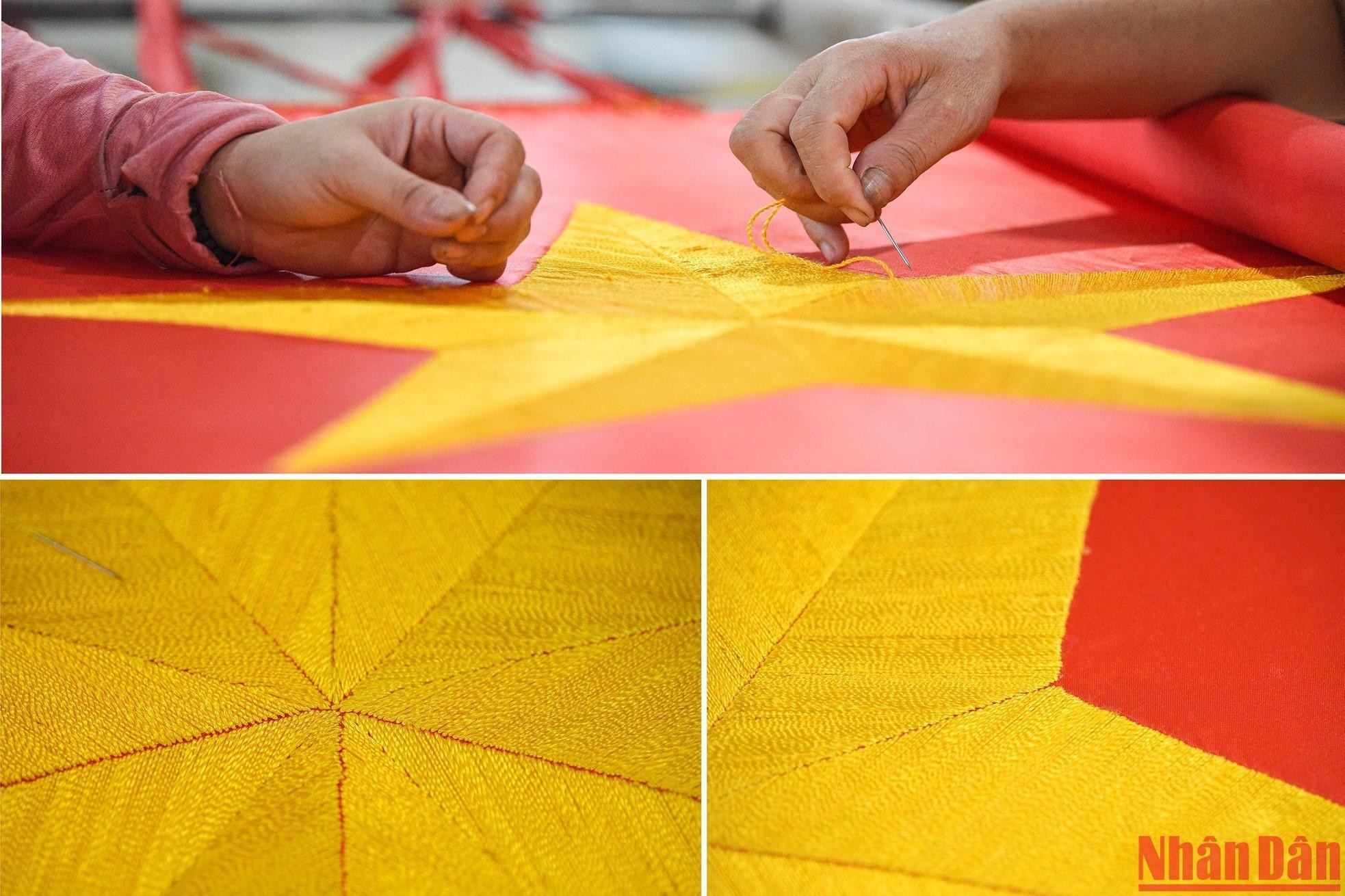 Making a flag does not involve advanced techniques but requires attention to detail and skilfulness.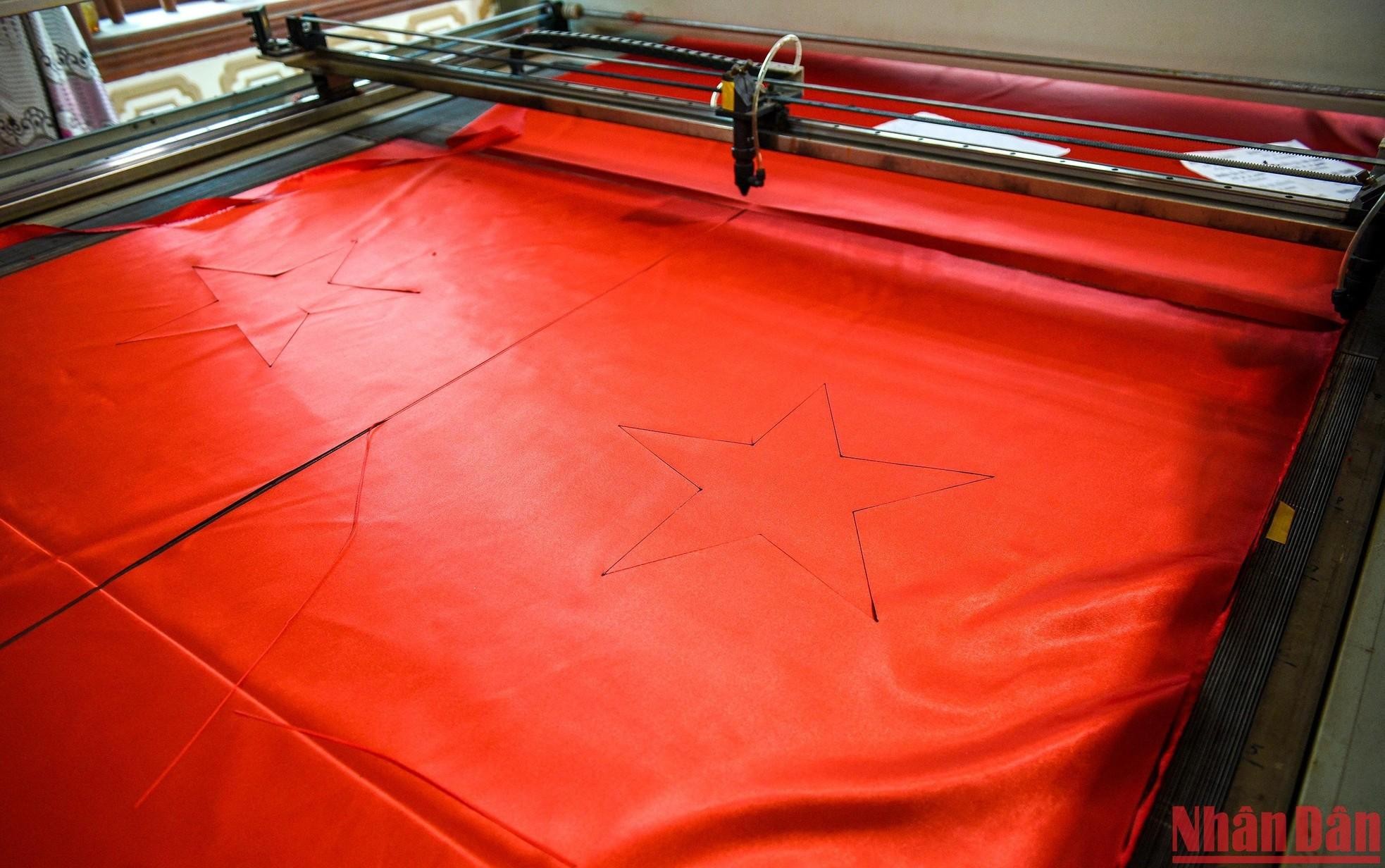 Today, most large-scale household producers in Tu Van are using modern machines to provide greater precision, speed and sharpness..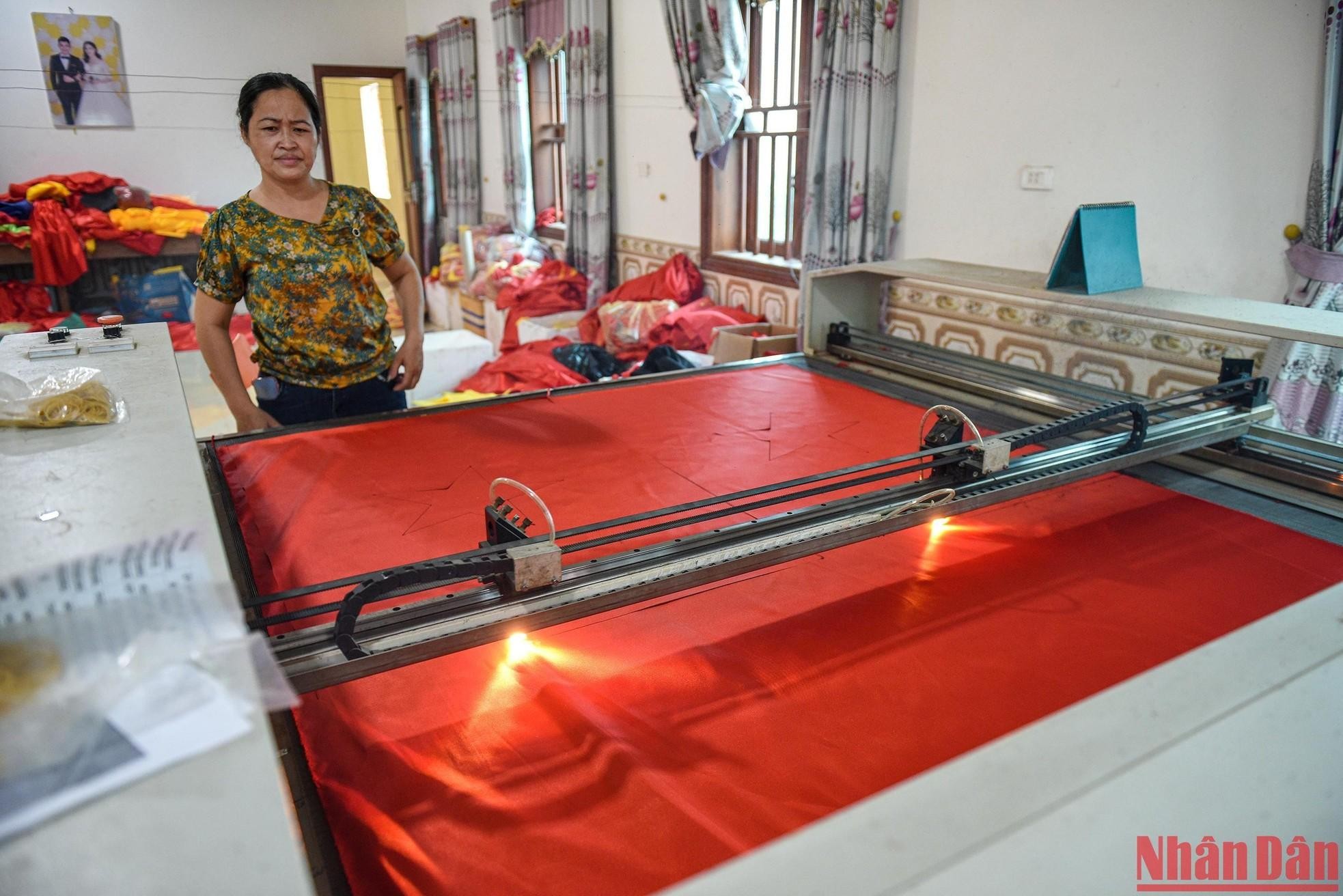 Nhung's family is one of the largest flag-making households in Tu Van.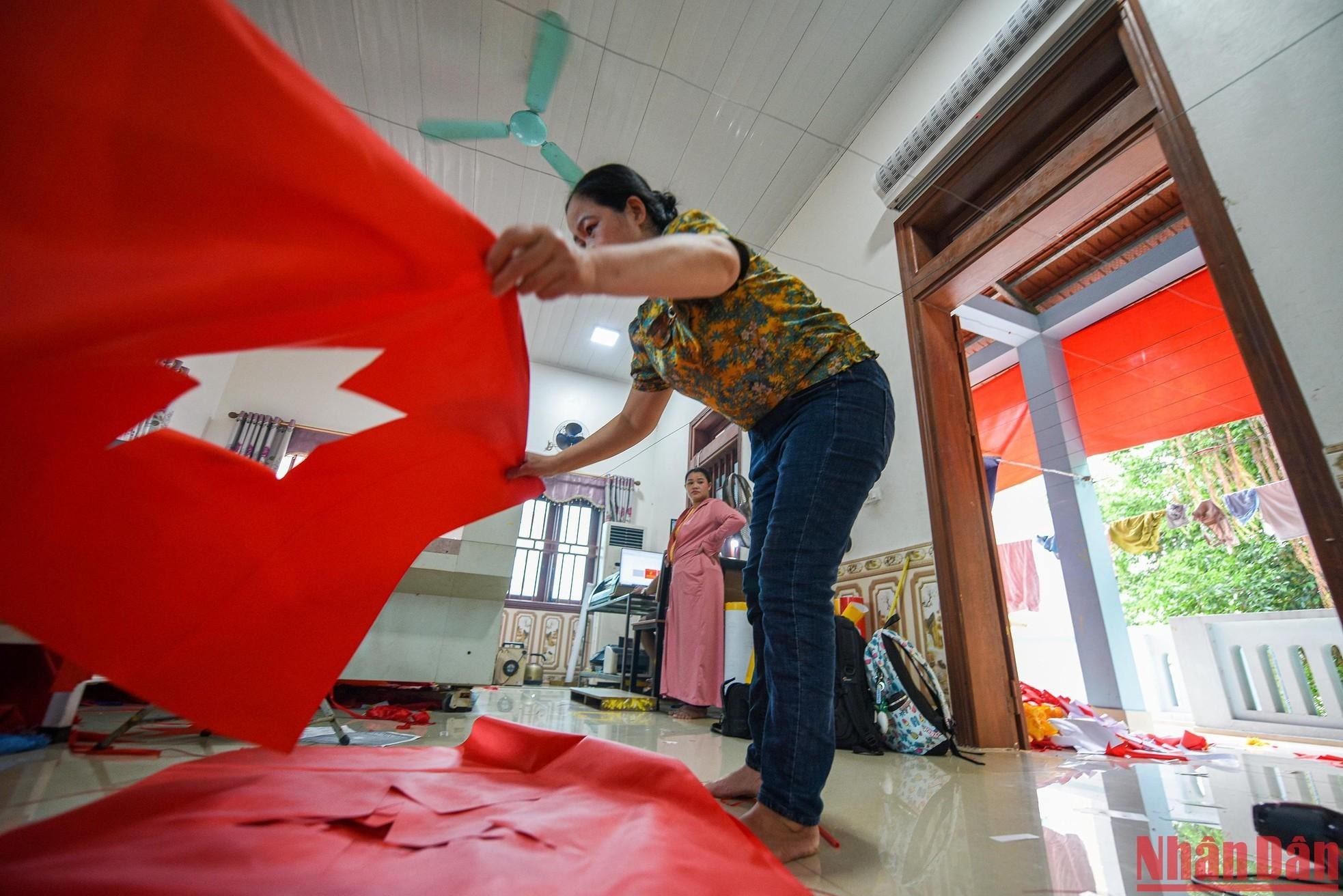 Many families in the village have been making flags for four generations. The job gives them both pride and income.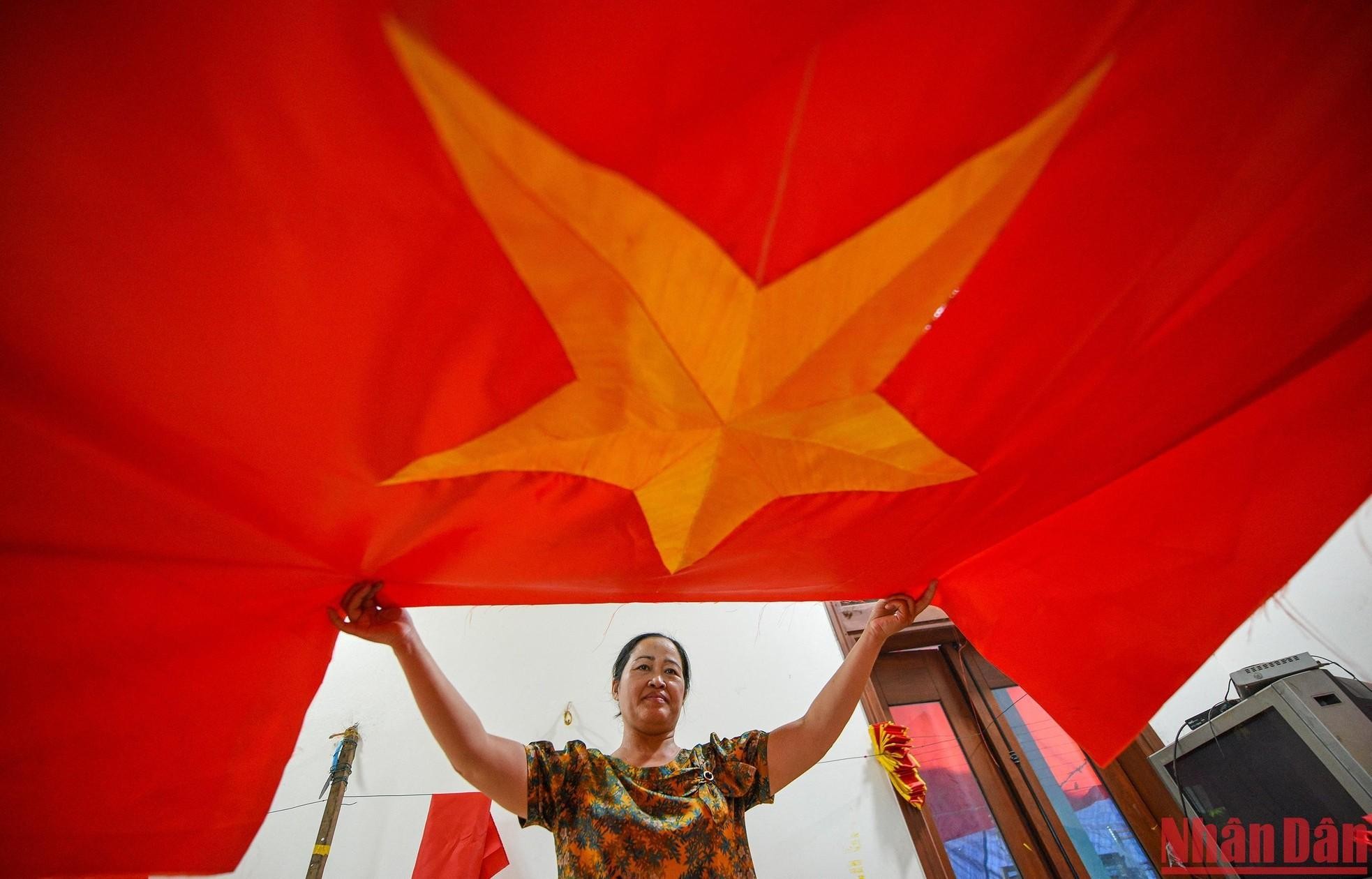 Nhung feels proud whenever a flag is completed.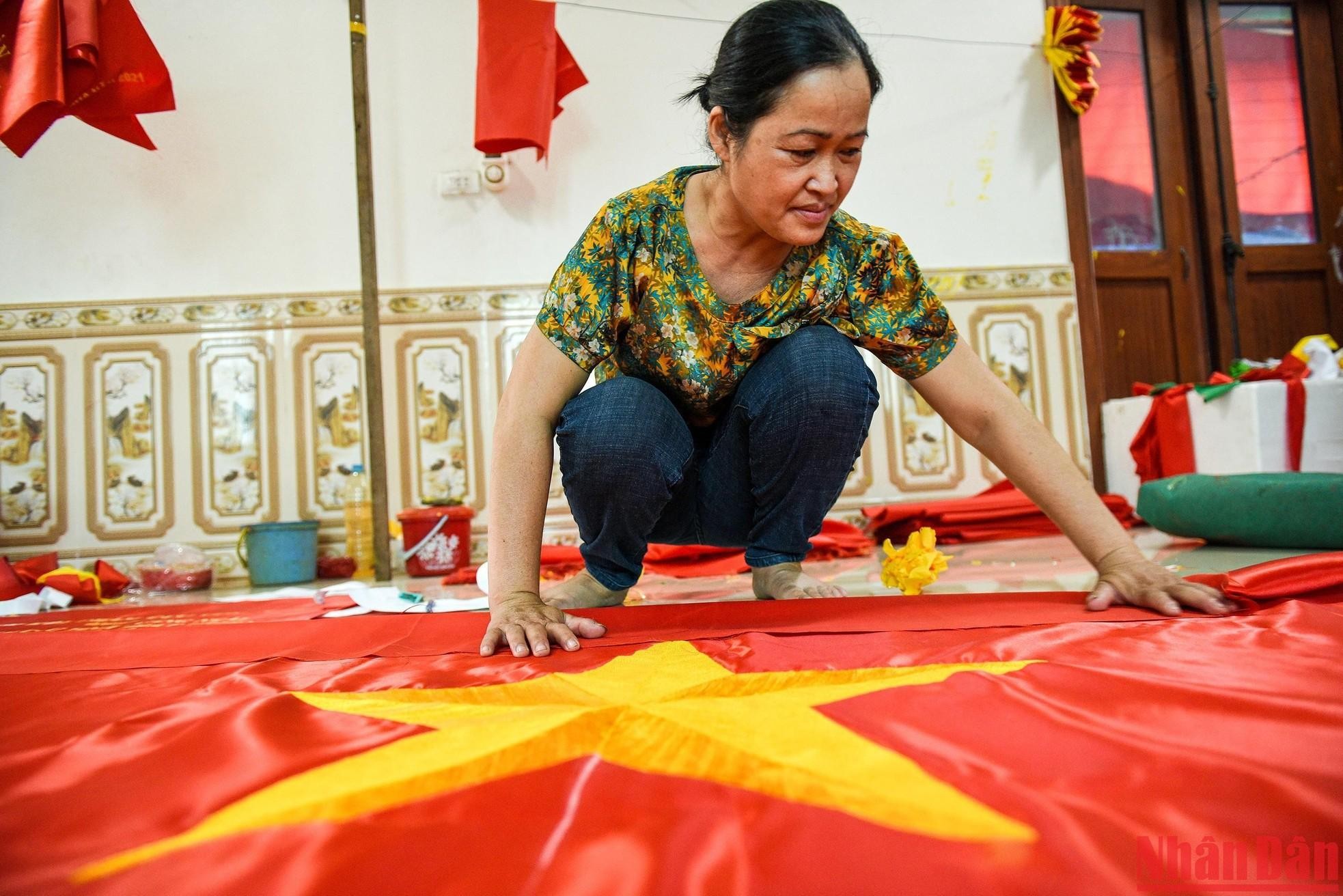 She said "Once engaged in this job, we do not want to do any other jobs. Whenever we see flags in solemn places or appearing on television, we feel very proud because we made those flags."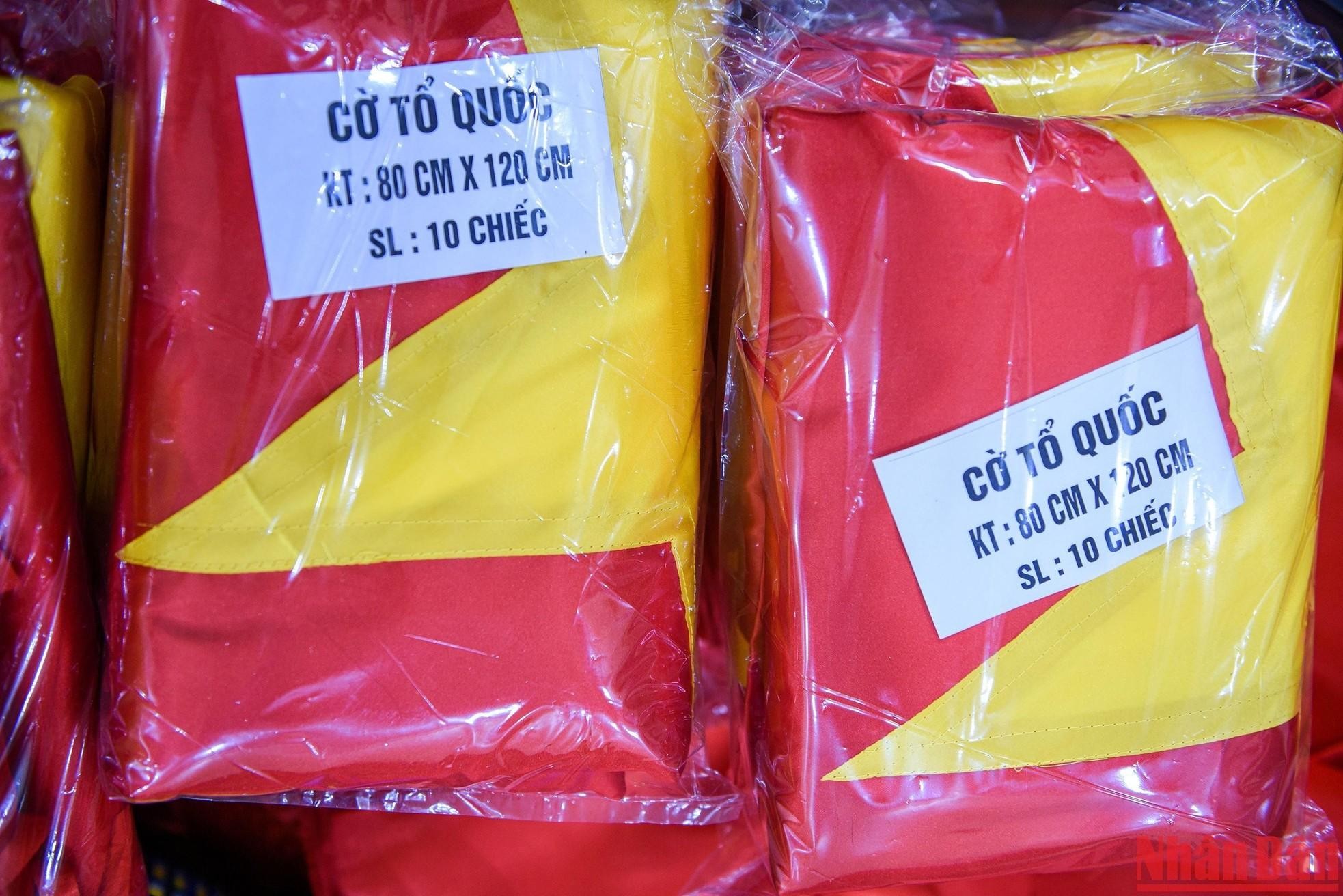 It takes nearly two days for Nhung to complete a flag and even longer for a novice worker. Therefore, the price of a hand-woven flag usually costs about 600,000-1,000,000 VND, much higher than those made using machines.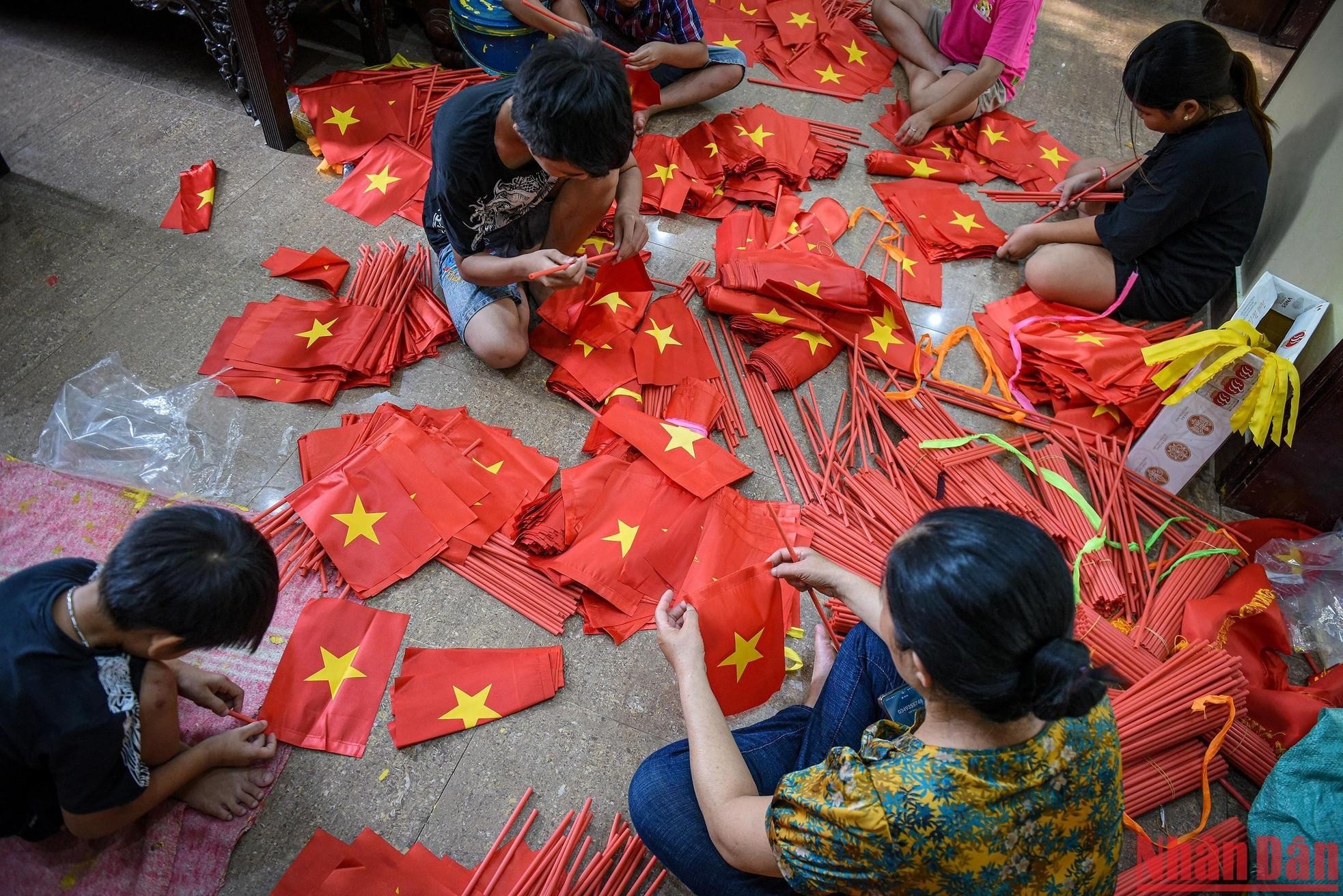 Nhung teaches children in the village to make flags.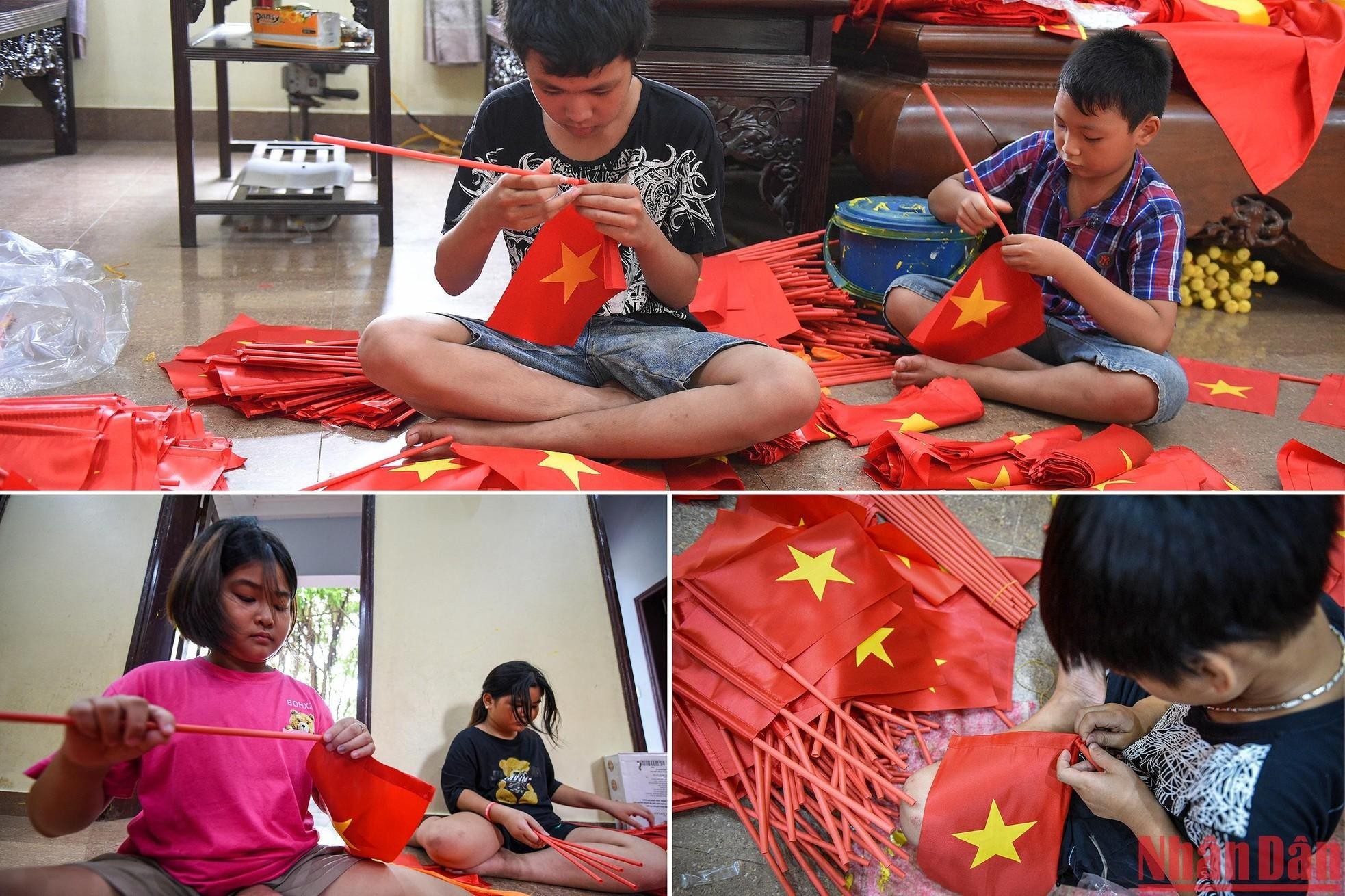 Children make small handheld flags.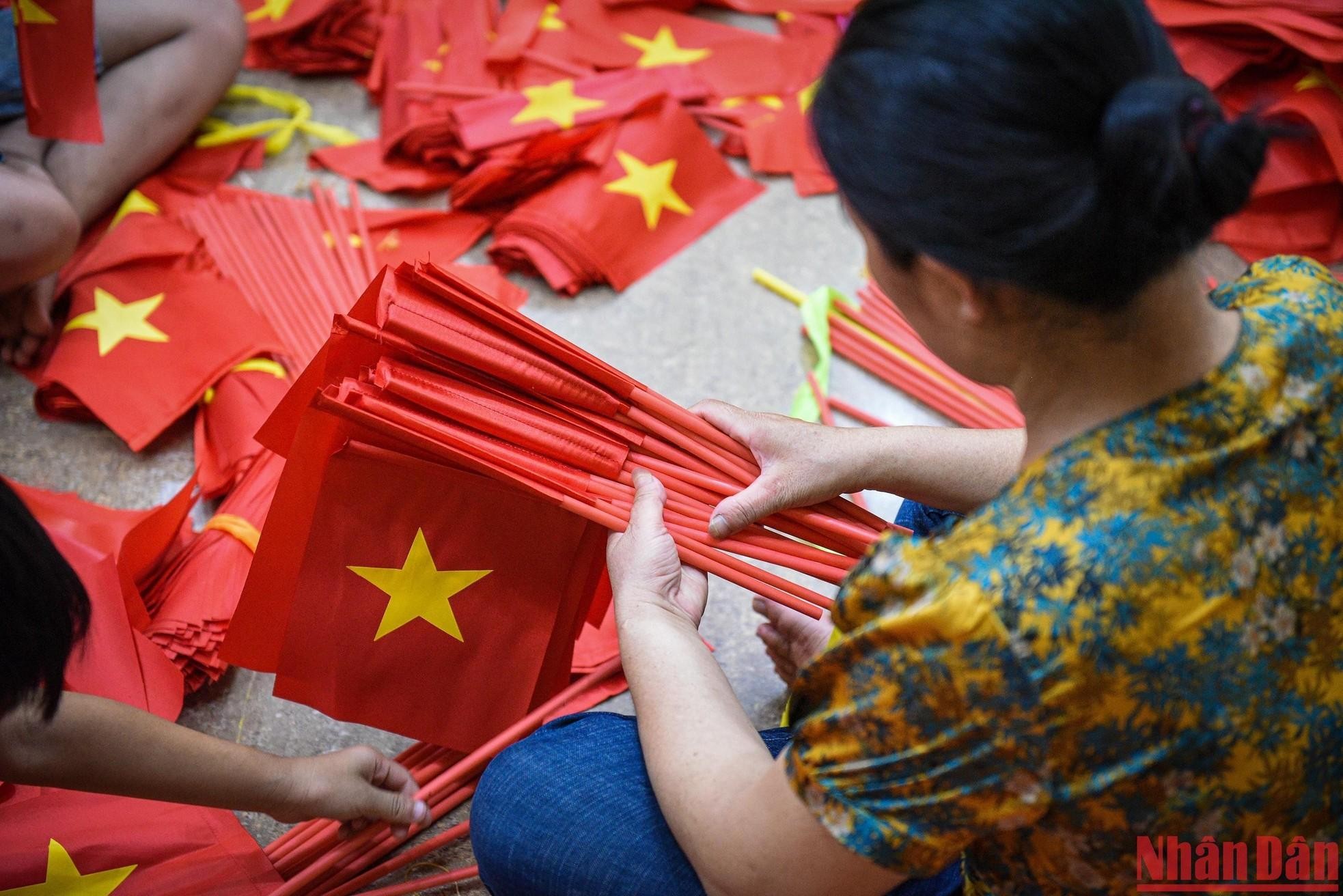 The village is busy with making flags to meet the increased demand during the National Day and the upcoming opening of a new academic year.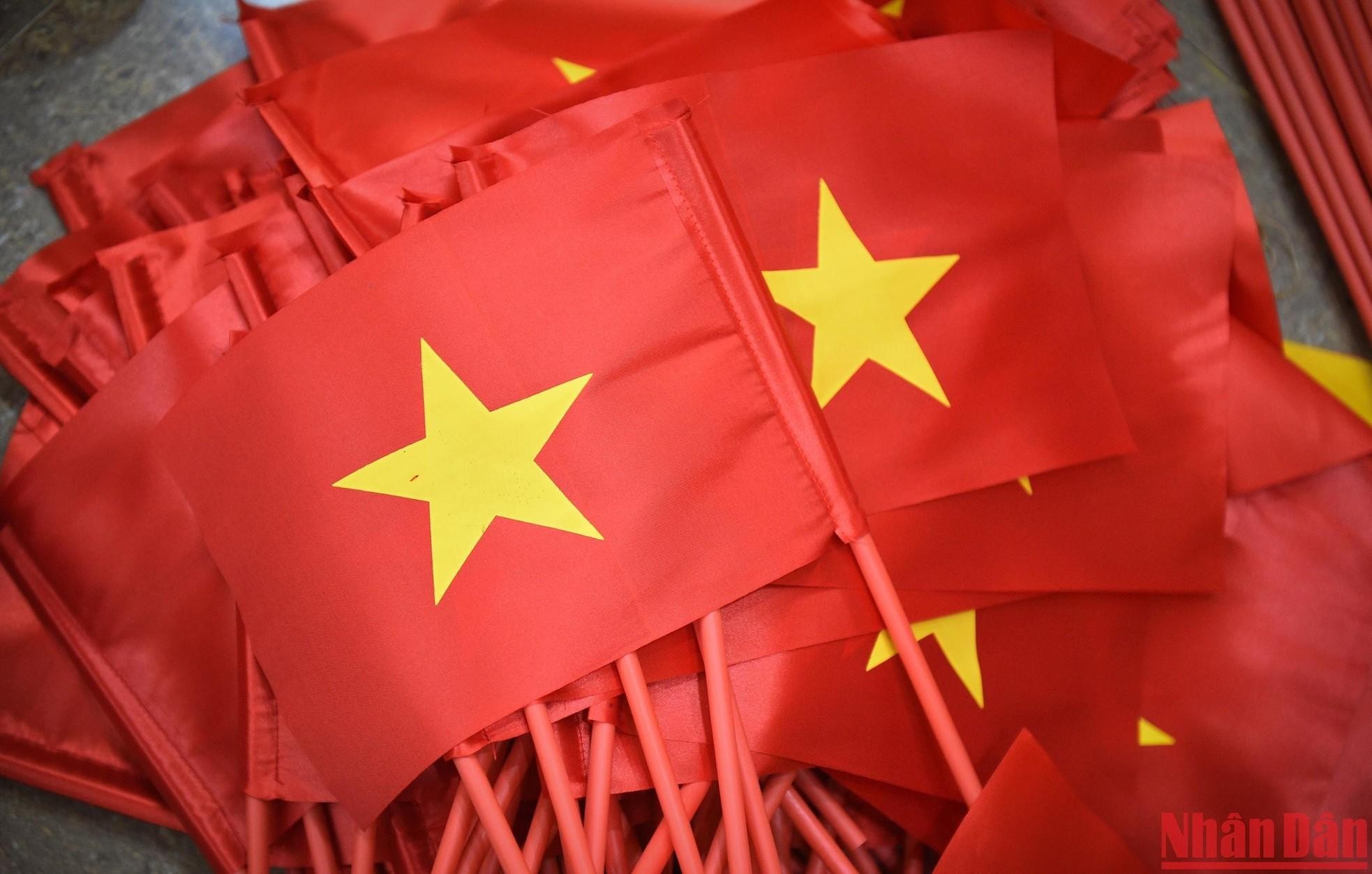 Tu Van is known as the largest flag-making village in Hanoi.