Young artist Dang Anh Tuan was born into an artistic family. His father Dang Hoang Long is a musician and his mother is a scientist.
He passed the exam and attended the Banking Academy, but Dang Anh Tuan decided to quit to enter the Vietnam National Academy of Music, to pursue his passion for music from a young age.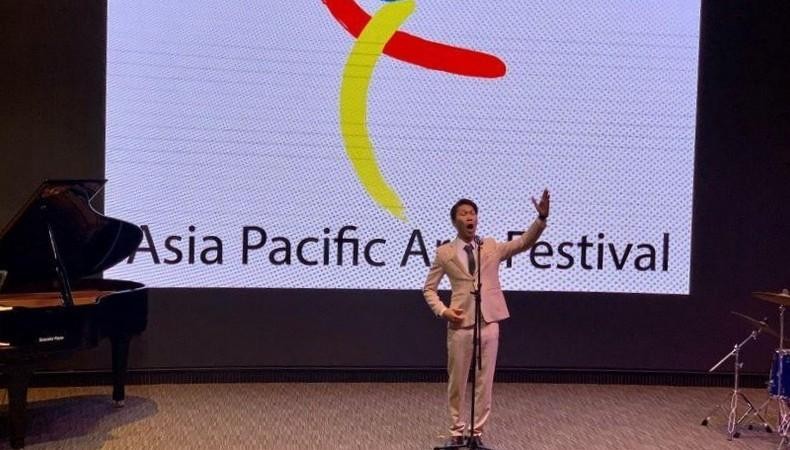 Dang Anh Tuan won the gold prize at the Asia Pacific Arts Festival 2022 held in Penang City, Malaysia, from November 21 to 24.
Coming to the Asia Pacific Art Festival, young artist Dang Anh Tuan competed with an excerpt from Aria "Non piu andrai", from the musical "Wedding Figaro" by musician W. Mozart.
With his sublime expression of emotions and perfect technique, Dang Anh Tuan has been presented the gold prize by Festival judges, who are prestigious art experts and famous international artists.
Asia-Pacific Arts Festival (APAF) is an annual cultural exchange art festival, held in the region to create opportunities for promising talents to exchange, perform and shine.
The festival, which has been successfully held for the past six years, has attracted the participation of thousands of artistic talents of various ages, from many countries and regions in Asia-Pacific, such as China, Hong Kong (China), Indonesia, the Republic of Korea, Malaysia, Philippines, Singapore, Vietnam, Cambodia, Brunei, and Japan.