Jovana Benoit, the wife of Haitian Ambassador to Vietnam, Jean Lesly Benoit, inaugurated her first boutique in Vietnam under the brand Jovana Louis, at No. 9, Le Ngoc Han Street, in Hanoi, on September 10.
Jovana Louis, which was named after the designer's maiden name, features all of the designs by Jovana that are her whole life passion: "I was born for fashion. Everything I do is all about fashion. Even when I have problems, I seek fashion designs to make me beautiful, make myself elegant."
Jovana Louis' designs are not just casual outfits but are vital energy sources for women to be more radiant and for those looking to be elegant and confident.
Jovana admitted that she was inspired by the French, Caribbean and Asian cultures. That is the reason why her designs have the warm colours of the Caribbean in her hometown, the elegance of Paris and the typical cuts of Asia and Vietnam, which Jovana considers her second home.
"As soon as I arrived in Vietnam, it was difficult for me to find my size. I like Vietnamese fashion and style, but I'm tall and I usually use warm Caribbean colours, so I decided to create my own clothes with the mix of the local style. In addition, it is easy to find beautiful fabrics here."
Jovana Benoit, who is also a famous model, loves the traditional Vietnamese long dress - ao dai. She has said that her designs were inspired by the Vietnamese culture and fashion.

Sharing her love for Vietnam, Jovana said: "Our family has been living in Hanoi for five years now. The Vietnamese people and culture inspired me a lot. That's why we decided to stay in Hanoi and open this store. Thanks to my husband, as an ambassador, we travel often, but finally, I have found my second country, it's Vietnam. I love Vietnam."
She also announced that after Vietnam, another store will open next year in the United States.
Jovana Benoit introduces her design to a customer.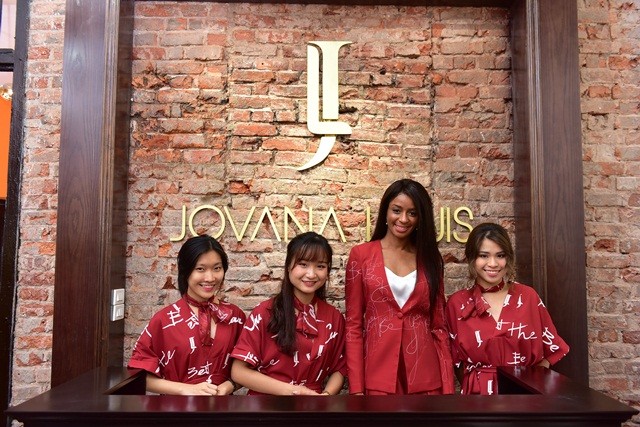 Jovana Benoit and her staff at Jovana Louis.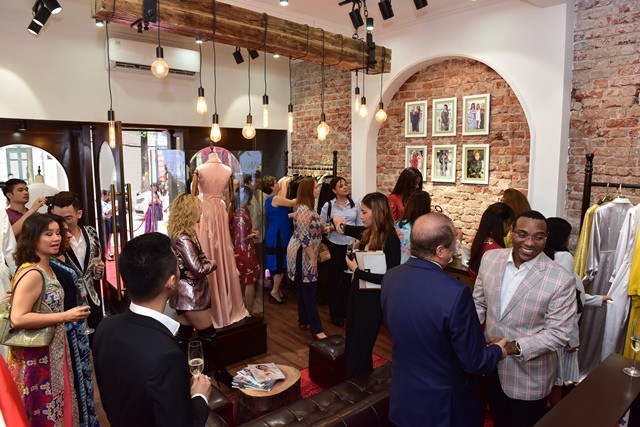 Jovana Louis, located at No. 9, Le Ngoc Han Street, in Hanoi, is the first boutique run by the Haitian designer.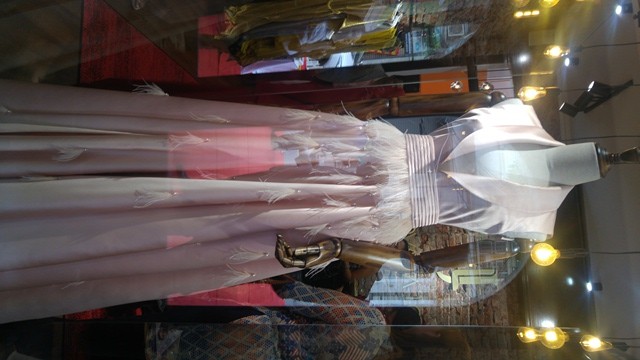 Jovana Louis's designs have a blend of French and Asian cultures.