Former Politburo member and Deputy Prime Minister Truong Hoa Binh attended the event.
The market consists of 666 flower, ornamental and fruit trade pavilions to serve people's purchasing needs for Tet.
Specifically, specialties from Vinh Long Province contributed to creating an attractive space imbued with the features of the Mekong River Delta province.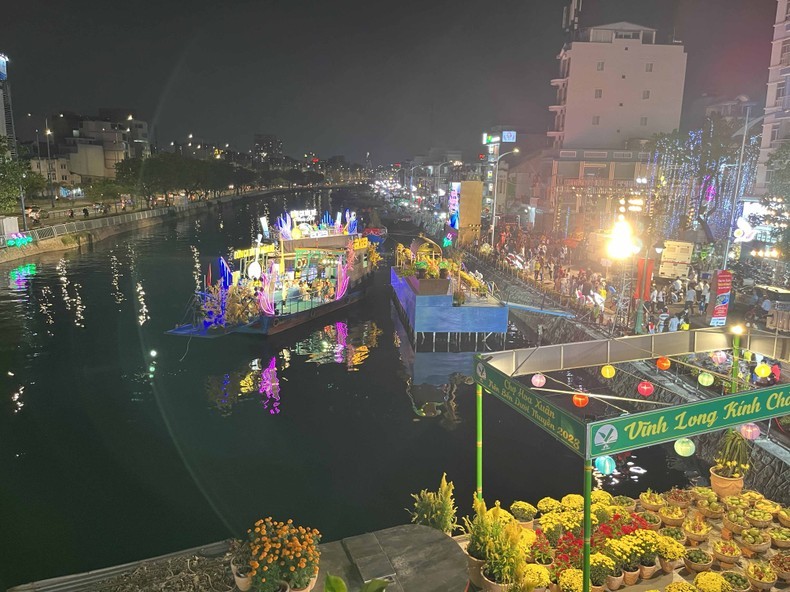 An overview of the spring flower market (Photo: NDO)
A wide variety of art performances and contests, such as art flower arrangement, decorating five-fruit trays and making Tet cake (a glutinous rice cake of southern people), will also be held on the occasion, meeting the entertainment needs of visitors.
Visitors will also have the chance to enjoy typical foods of the Mekong River Delta region at the market.
The market will last until January 21.