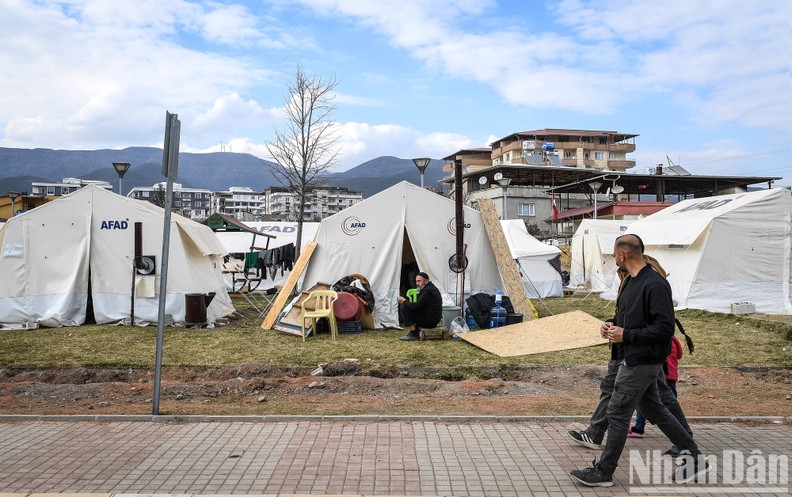 The Disaster and Emergency Management Presidency of Turkey (AFAD) has provided thousands of tents for displaced people. Photo taken in the town of Nurdagi, Gaziantep Province (Turkey).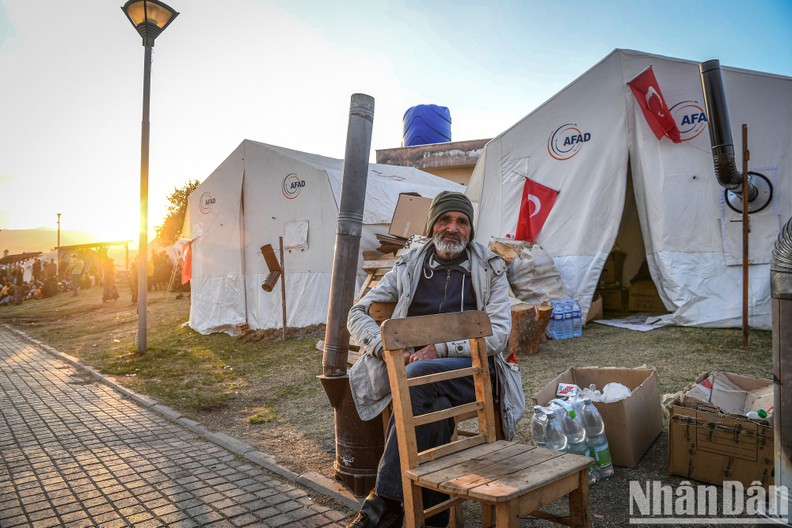 A Turkish man still stands in front of the tent every day, looking at his collapsed house. The horrifying memories of the great earthquake still shock him.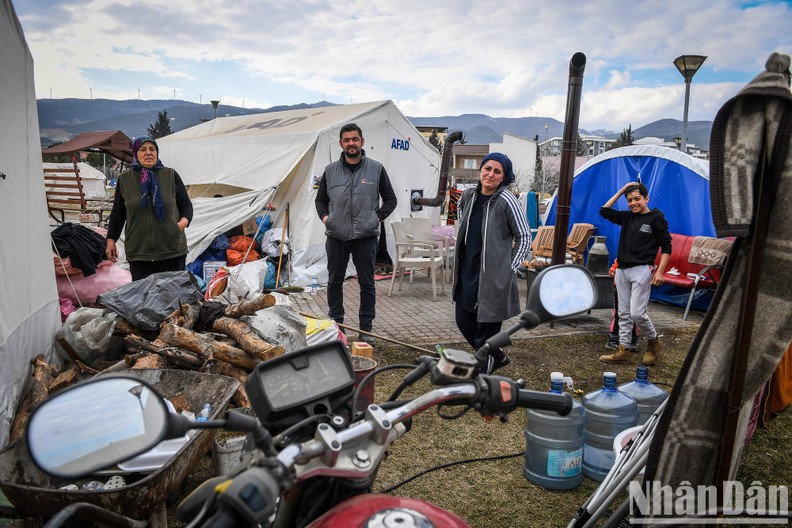 All the remaining precious possessions of this small family were gathered in the open ground behind their tent.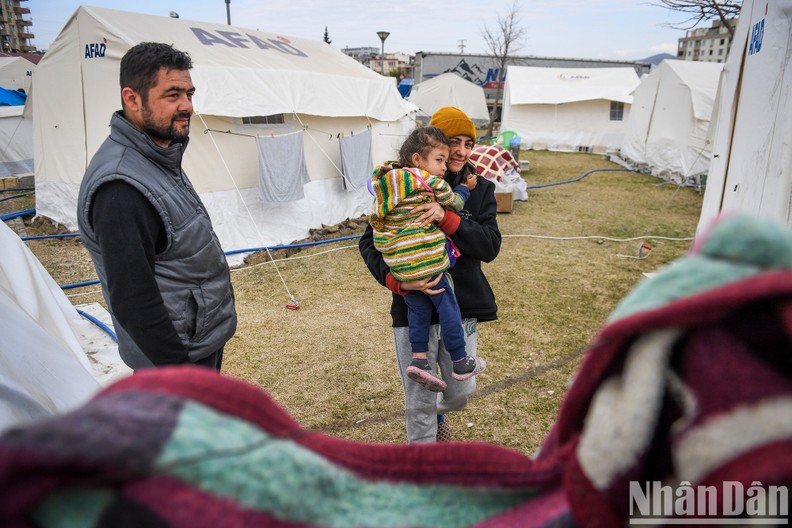 The life of the people of the "tent cities" is mainly concentrated in the vacant lots around the tents. Walking, playing and exercising take place right in this area.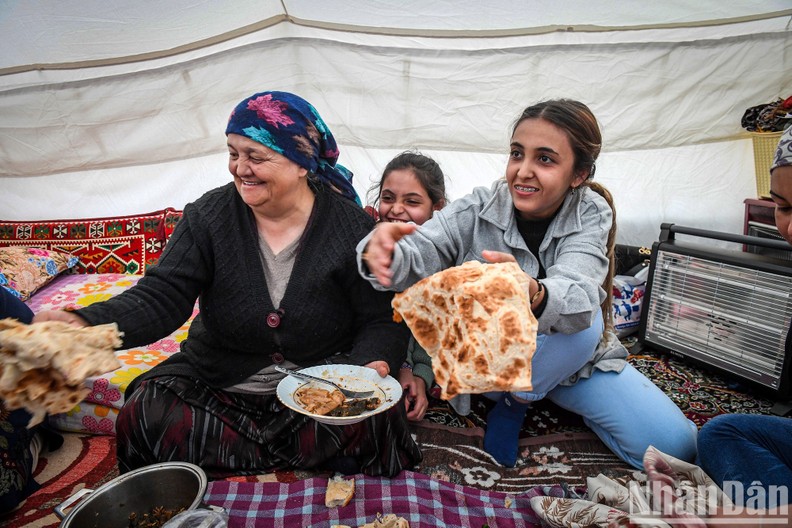 The traditional dishes of the Turkish people in the city of "tents".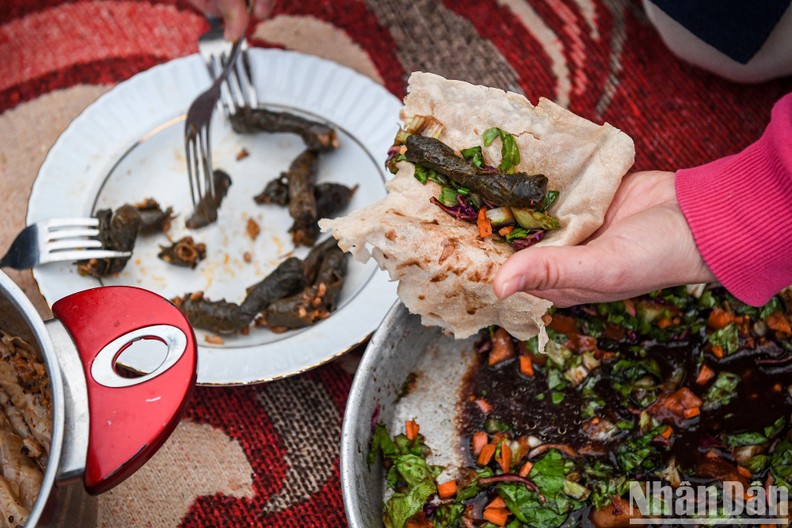 A dish in a tent in Turkey.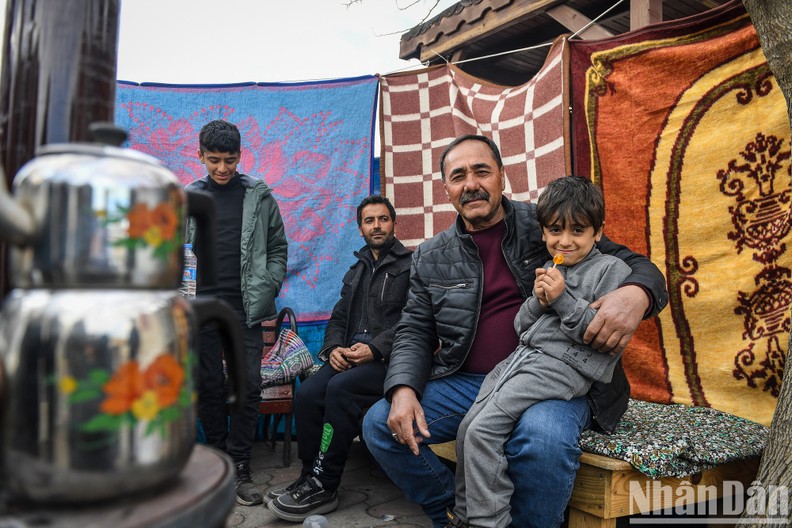 Inside the tents, people still have special 2-tier caydanlik pots for drinking tea.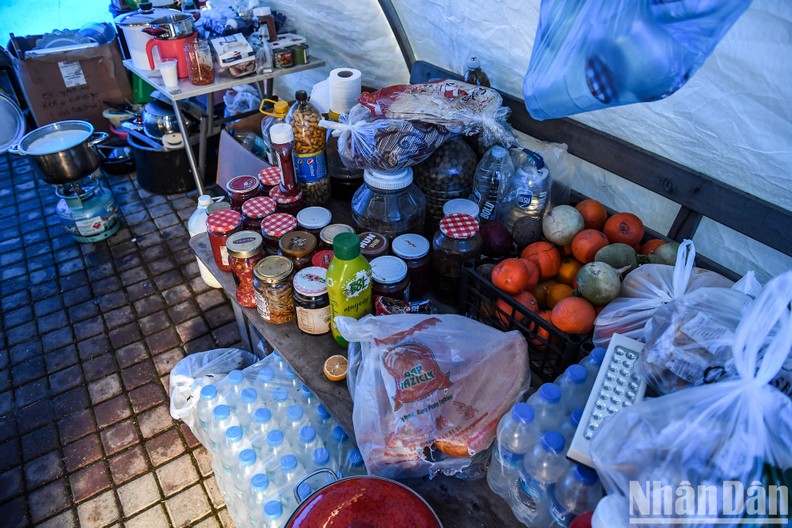 Inside the kitchen are the food and drink relief and a few utensils that were left under the rubble.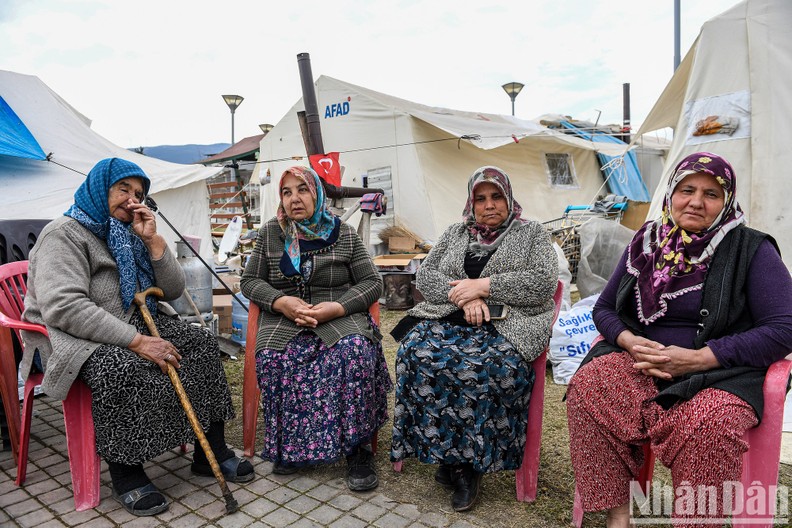 At the end of the afternoon, the elderly women would sit together and talk about past stories.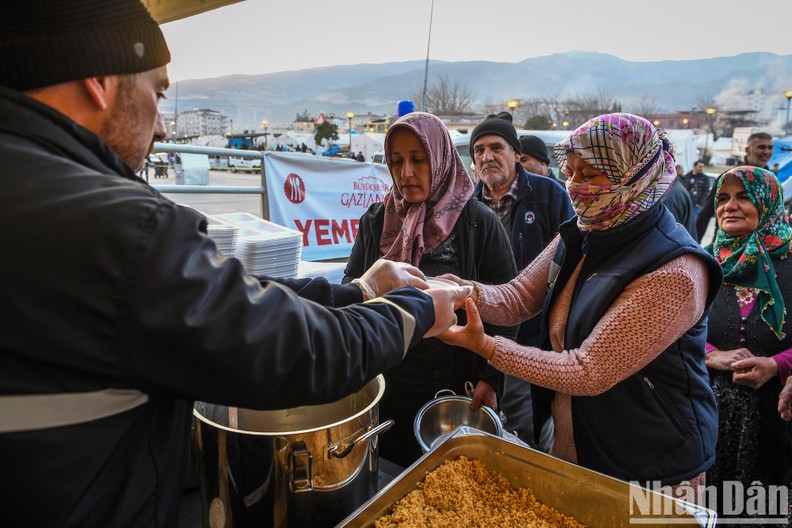 Every 5 pm, aid organisations distribute free rice and food to the people of the "tent cities".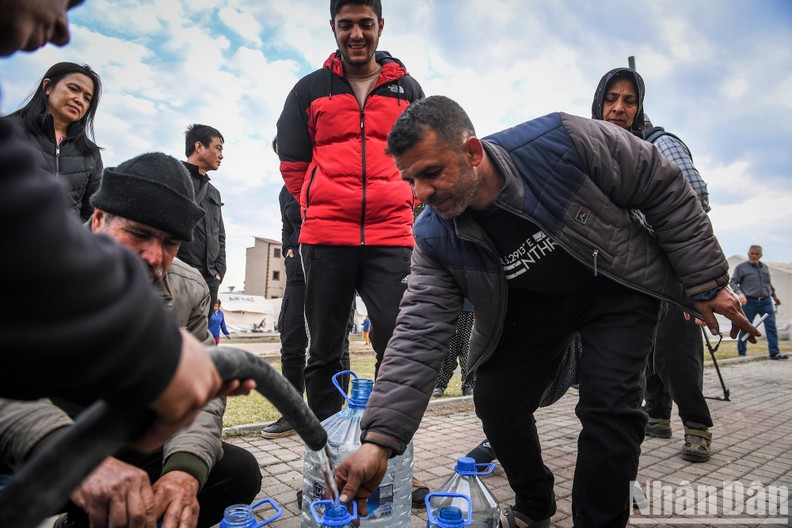 In another corner, there are trucks carrying clean water.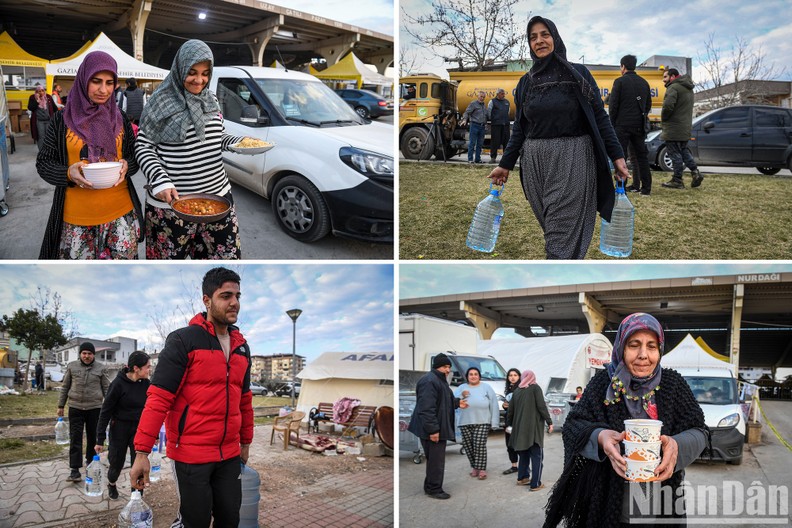 With food and clean water, the life of the people in the town of Nurdagi, Gaziantep Province, has been gradually stabilising.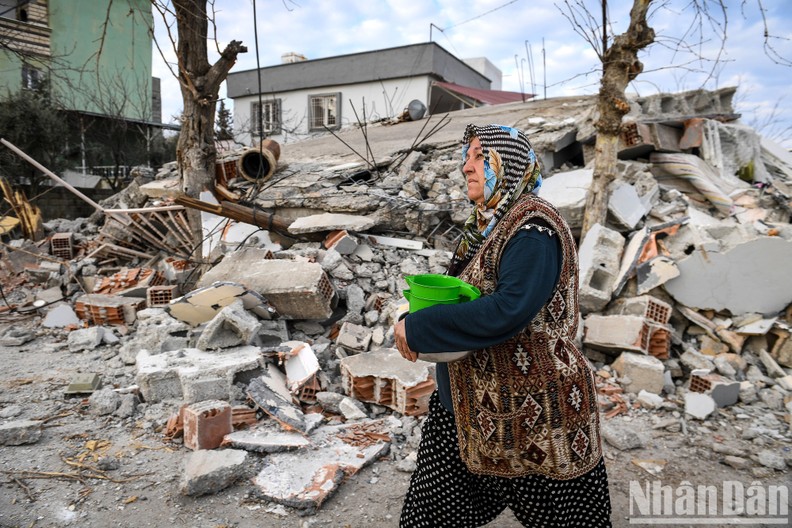 A woman brings water and food to the tent. In the background are the ruins of the old town of Nurdagi. Her eyes couldn't hide the worry.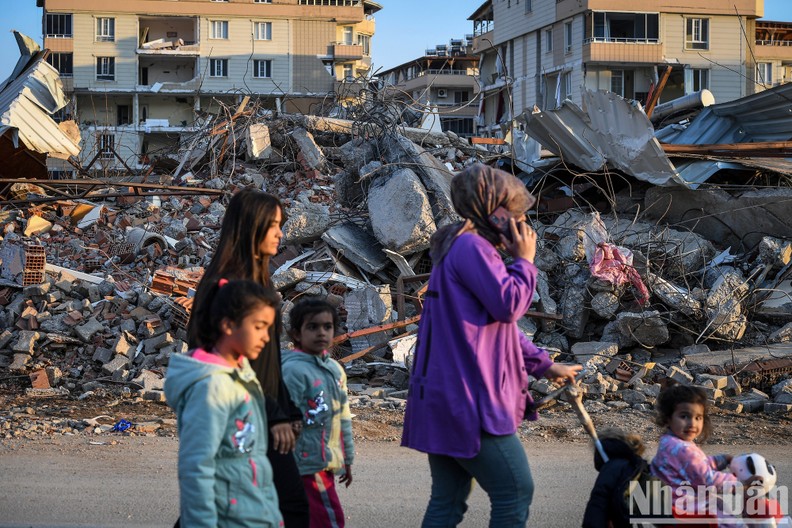 Children in the "tent cities".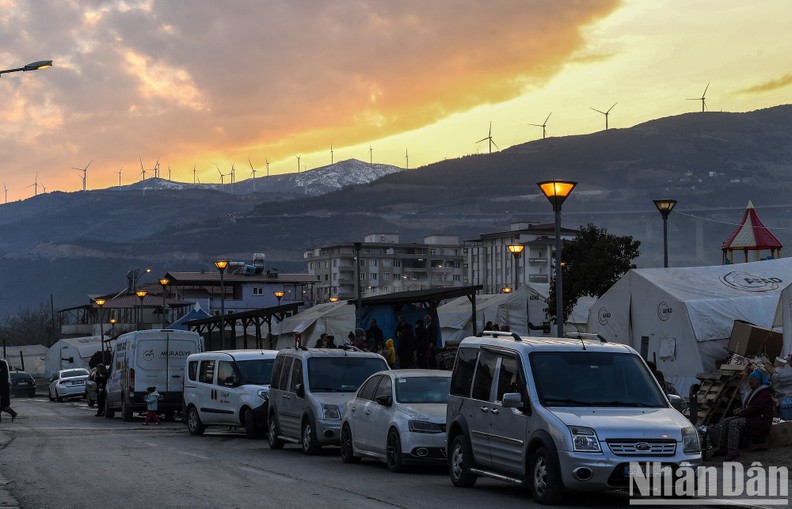 The electrical system has been restored. This is also provides the basis for people to believe in the new reconstruction work in their own homeland.