The event was part of a series of activities in response to the 9th Da Lat Flower Festival in 2022.
At the exchange night, the artists of the two countries Vietnam-Korea and the two cities of Da Lat-Chuncheon, performed cultural and artistic performances to promote the culture of each country and each locality.
The two cities of Da Lat and Chuncheon have had a friendly relationship since 2016 and upgraded to a twinning relationship in 2019, on the occasion of the 8th Dalat Flower Festival.
According to the Chairman of the People's Committee of Da Lat city Ton Thien San, the two cities have organised many exchange activities in several fields, to bring new cultural experiments for the people of the two countries and two localities, while contributing to further strengthen the diplomatic relations between Vietnam and the RoK.
Also on December 23, a children's painting exhibition of Da Lat-Chuncheon opened in Da Lat city.
The exhibition displayed 80 paintings by children from Da Lat city and Chuncheon city, with many themes, such as joining hands to protect the environment, preserving the green of the homeland, and the friendly relationship between Da Lat-Chuncheon.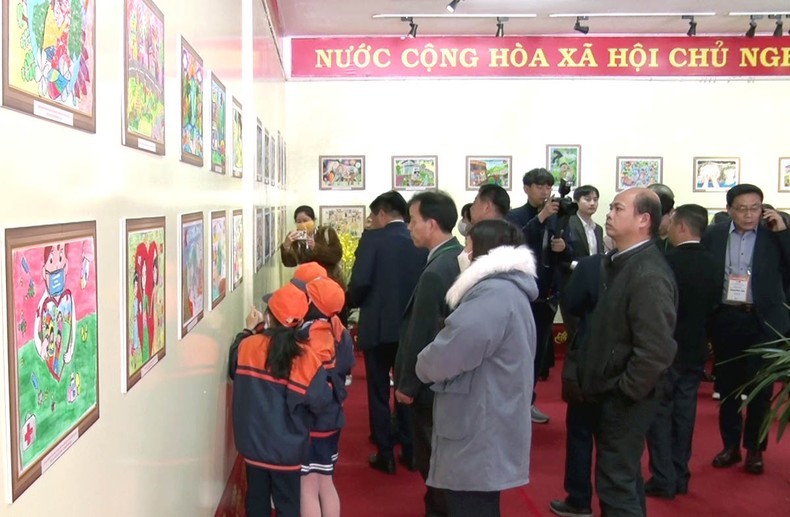 Visitors to the painting exhibition