The exhibition is part of activities in response to the 9th Da Lat Flower Festival 2022.
The wooden statues were arranged under the installation art in a romantic pine forest space, surrounded by more than 1,000 pots of typical Da Lat flowers.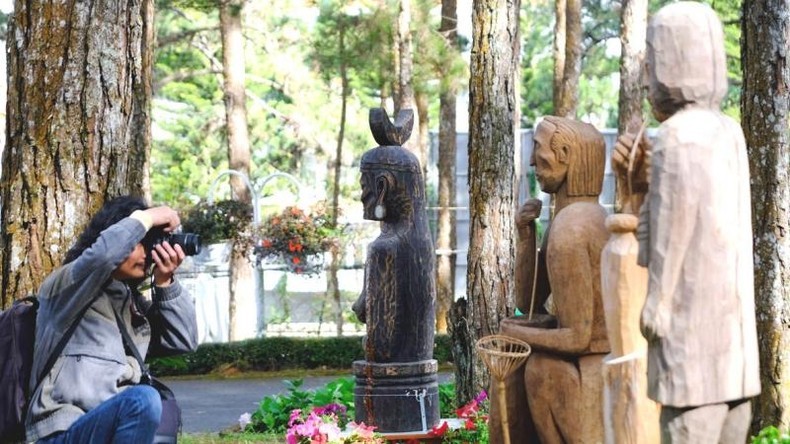 At the exhibition (Photo: NDO)
The exhibits are classified, including artistic statues, folk statues and statues imbued with spiritual characteristics used in rituals, such as the new rice celebration, life cycle rituals and le bo ma (farewell to the dead ceremony).
From natural wooden trunks and with rudimentary tools such as knives and axes, artisans created sincere, rustic but extremely lively artworks.
The exhibition will last until December 25.