Speaking at the ceremony, the Vietnamese Ambassador to Laos Nguyen Ba Hung stressed the great friendship, special solidarity and comprehensive cooperation between Vietnam and Laos, which was formed by great Presidents Ho Chi Minh, Kaysone Phomvihane and Souphanouvong.
He also said that the two Parties and peoples have constantly inherited and promoted that precious heritage, bringing the special relationship between the two countries to a new height, for the cause of national construction and defence, as well as for peace, stability, friendship and cooperation, in the region and around the world.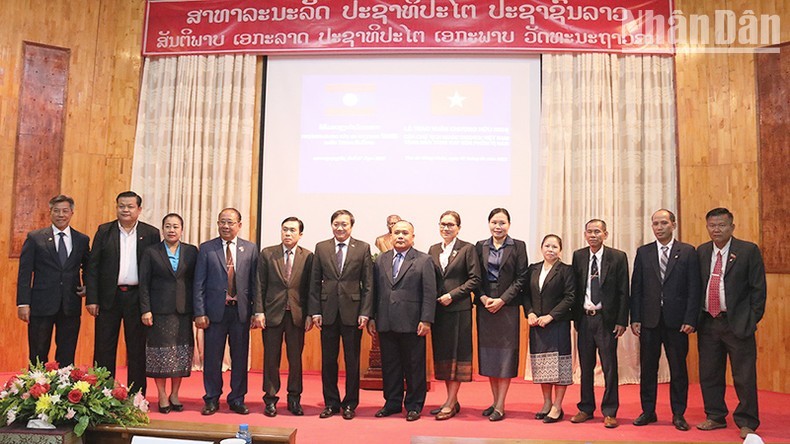 The delegates at the ceremony
The Ambassador affirmed the Party and State of Vietnam highly valued and appreciated Kaysone Phomvihane Museum, for its effective activities over the past years, contributing to honouring the great leader of Vietnam, who is also the symbol of Vietnam – Laos special friendship.
For his part, Xayalath Phoneyalak, Director of the Kaysone Phomvihane Museum Department, expressed his honour as the museum received the noble order of the Vietnamese Party and State.
He also noted that the museum has built memorial sites dedicated to President Ho Chi Minh in Vientiane and the two provinces of Khammoun and Savannakhet.