The walk, along with a painting activity, was organised by the Ministry of Industry and Trade (MOIT)'s Department of Energy Saving and Sustainable Development.

Under the theme "Go More Green", Earth Hour 2018 is scheduled to see the lights turned off in Hanoi, Ho Chi Minh City, and various other cities throughout Vietnam, from 20h30 to 21h30 on March 24.

According to Trinh Quoc Vu, a MOIT official, the walking and painting activities aim to send a message to the community, especially young people that they should join hands to protect the environment and consume energy economically, as measures to work towards the country's sustainable development.

Nguyen Xuan Hoa, a Hanoi resident, said that she was excited to join the walk and would take action in order to save energy and help with the fight against climate change.

Earth Hour is a movement organised by the World Wildlife Fund and so far the campaign has seen the participation of roughly 7,000 cities in 172 countries and territories throughout the world.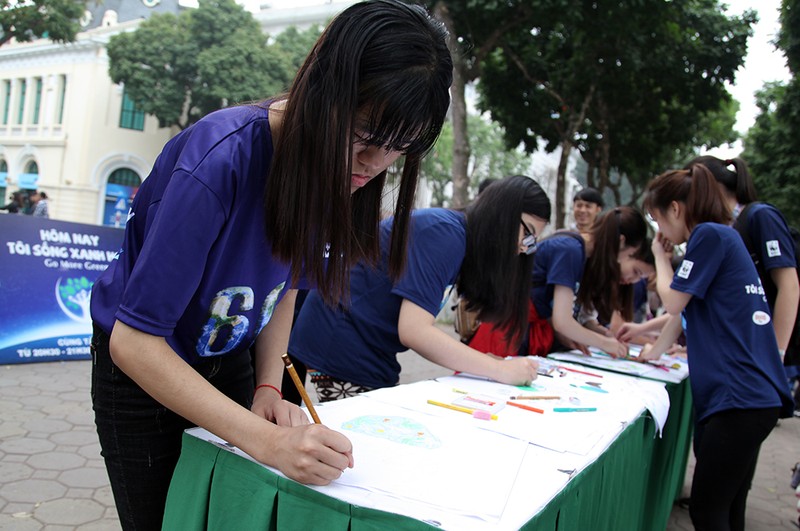 Young people are painting to raise awareness about the Earth Hour campaign.
Volunteers distribute leaflets with instructions for turning off the lights during Earth Hour.