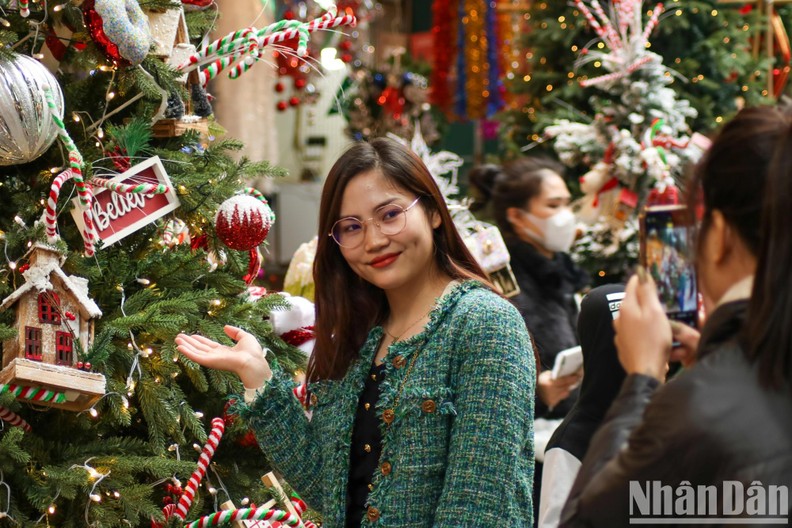 Hang Ma Street is a familiar place for citizens and tourists, especially young people, to take photos.
It's still half a month until Christmas, but the decorations have been sold very early on this street.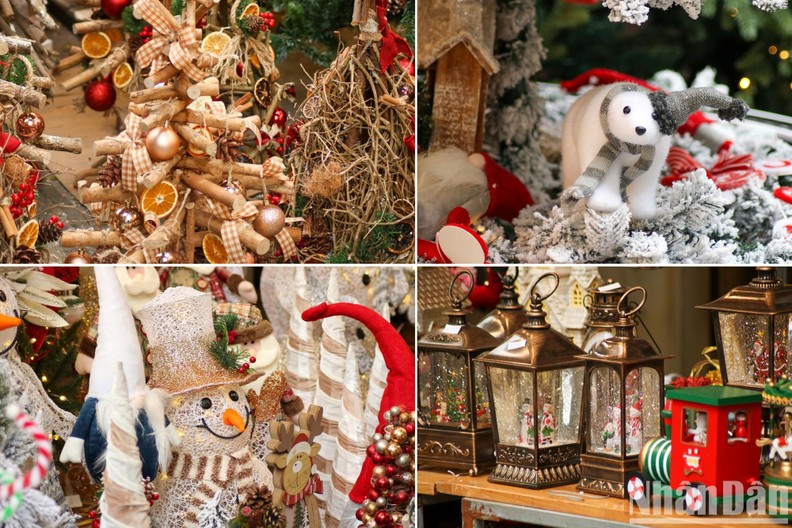 A variety of decorations in different sizes and colours are sold and showcased, making the street shimmering and brilliant even during the day.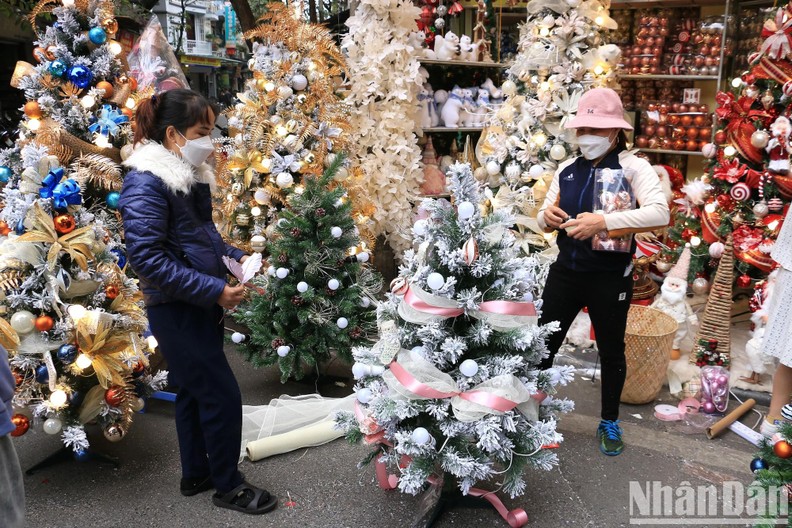 This year, people's demand for Christmas decoration has increased dramatically, so items such as Christmas trees or snowmen are made more carefully and elaborately to serve customers, shared a trader.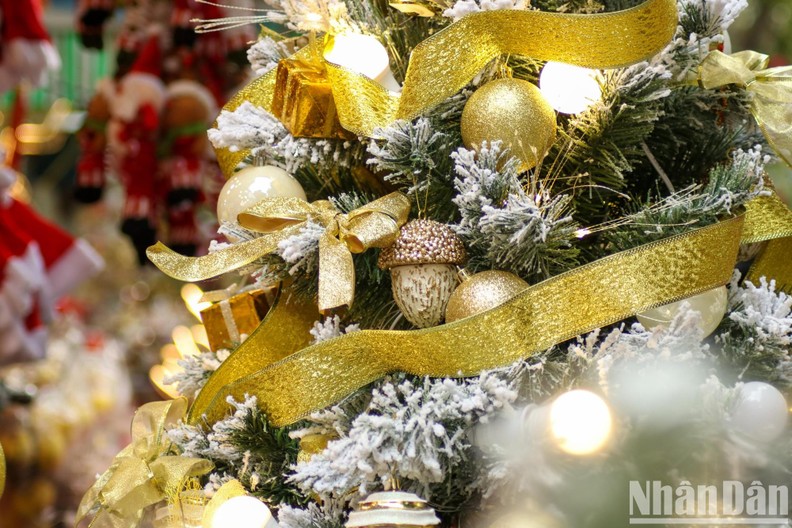 Compared to previous years, this year's Christmas decorations are more beautiful, attracting more customers.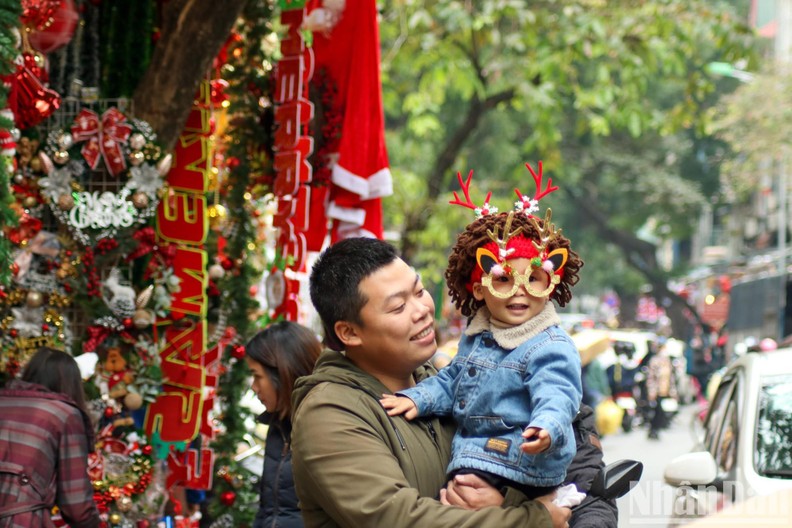 Many parents bring their children to buy toys and enjoy the fun and bustling atmosphere.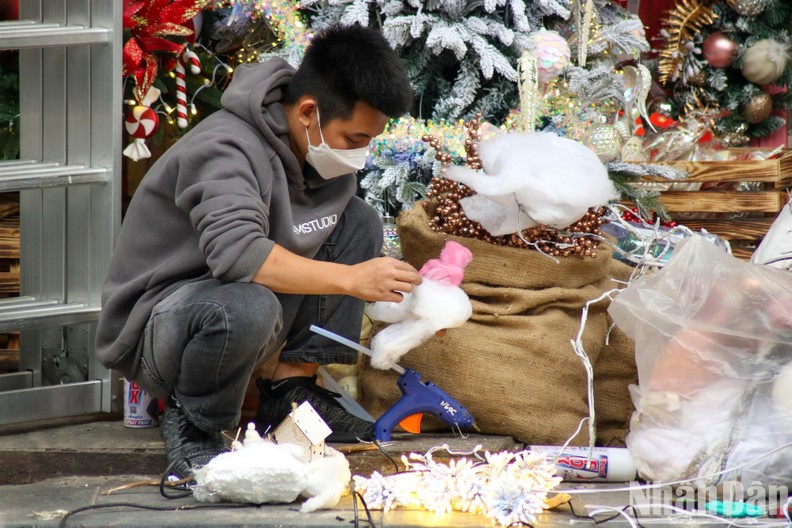 Vendors are also busy preparing goods as more and more customers come to shop.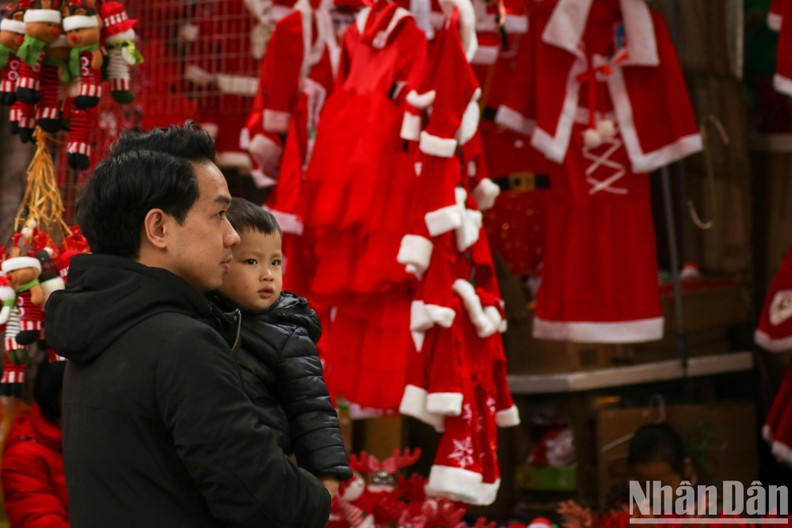 To attract the attention of customers, beautiful and unique products are displayed on the front of the store or hung in the most visible position.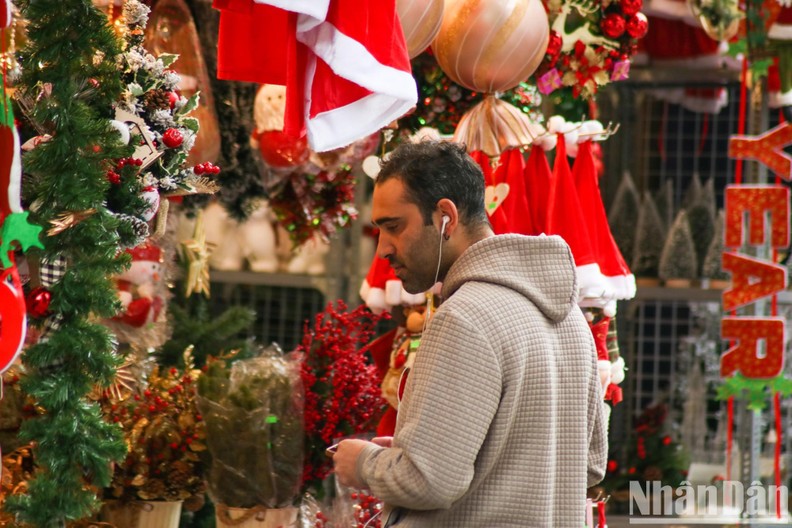 Foreign customers are also very excited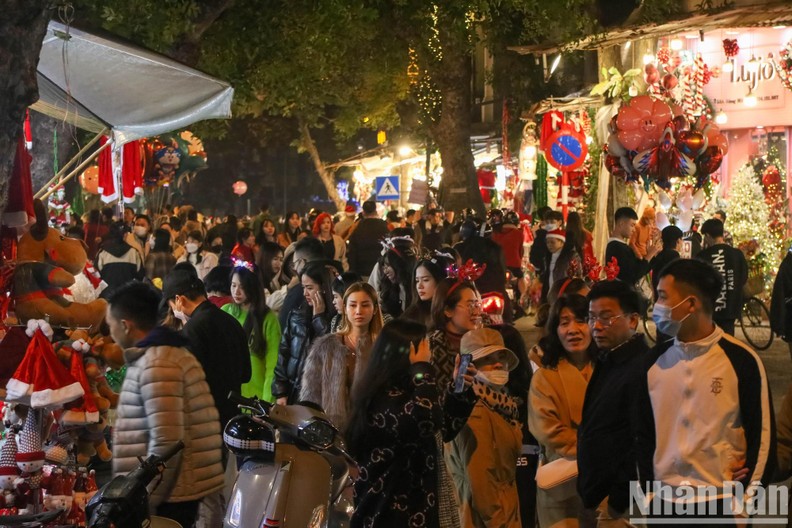 Although the weather is somewhat colder at night, Hang Ma Street is very crowded on weekends.