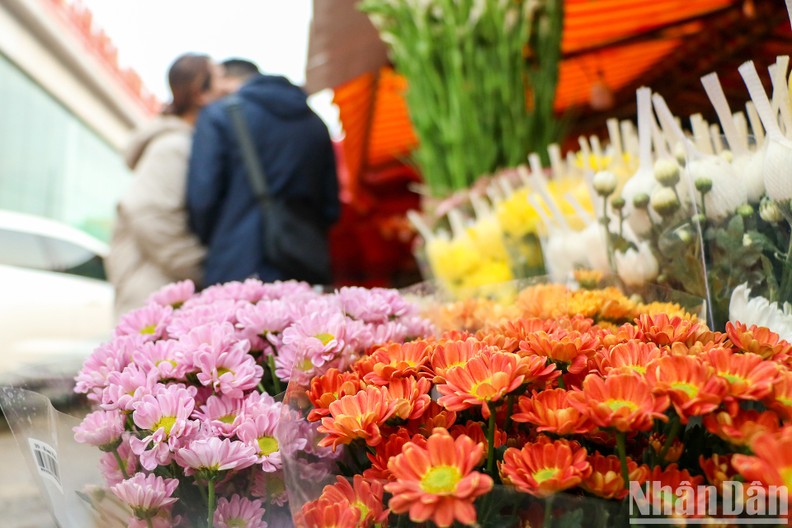 On special occasions such as Valentine's Day (February 14) or International Women's Day, the demand for flowers increases dramatically at these places.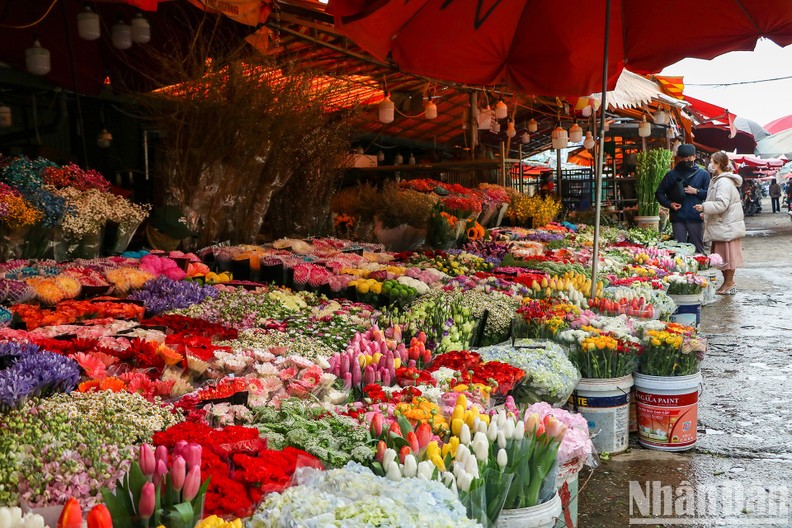 Many kinds of flowers are sold at the market to meet the consumers' demand.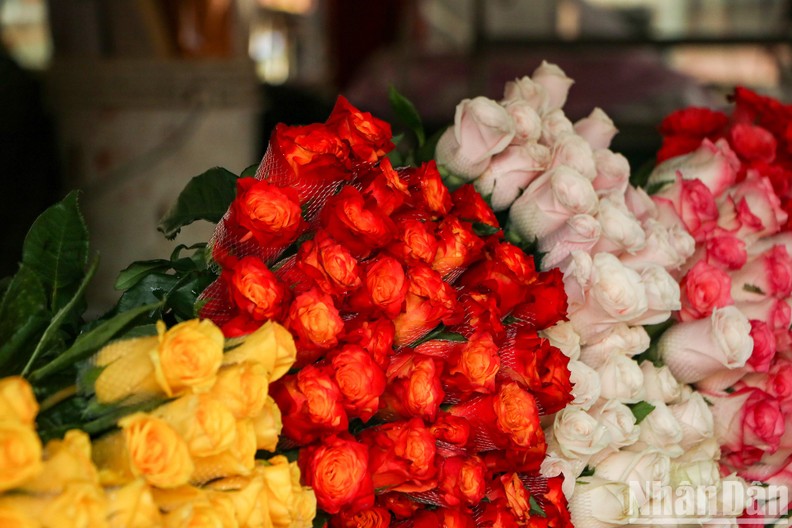 Roses, an indispensable flower for the March 8 occasion, have been sold in bundles at about 200,000 VND per dozen.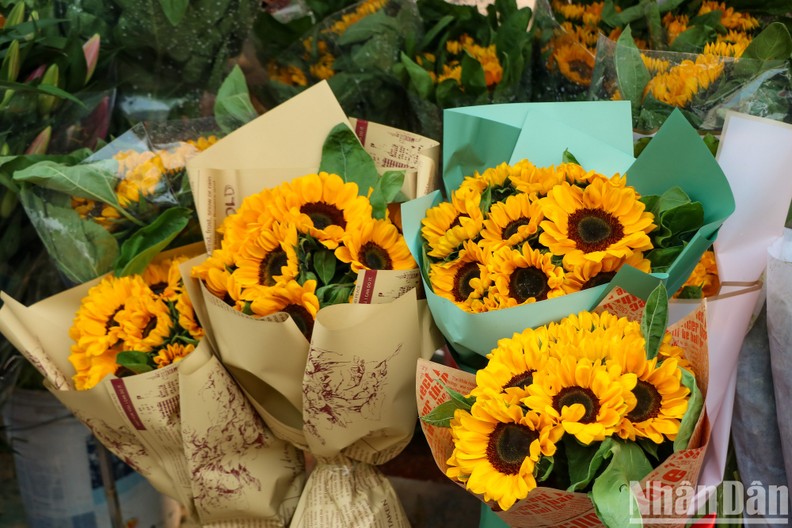 Sunflowers are also a favourite flower sold at about 60,000 VND per dozen.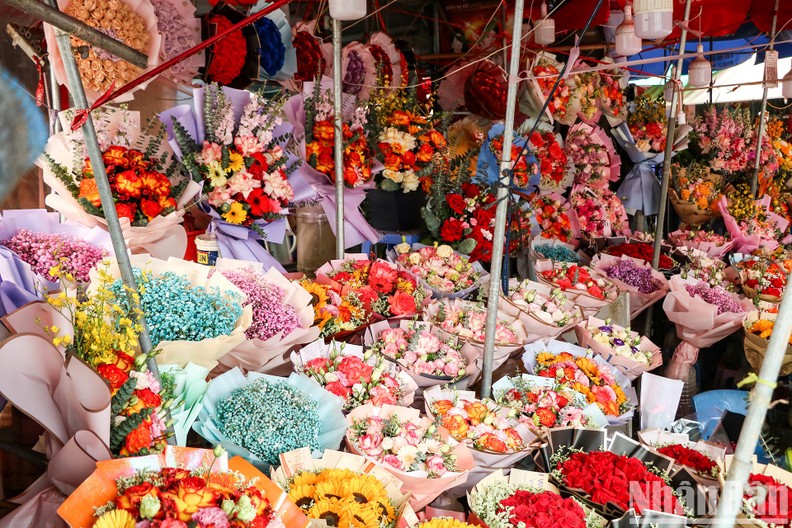 Many flower bouquets are available for customers, with prices ranging from 400,000 VND to 700,000 VND.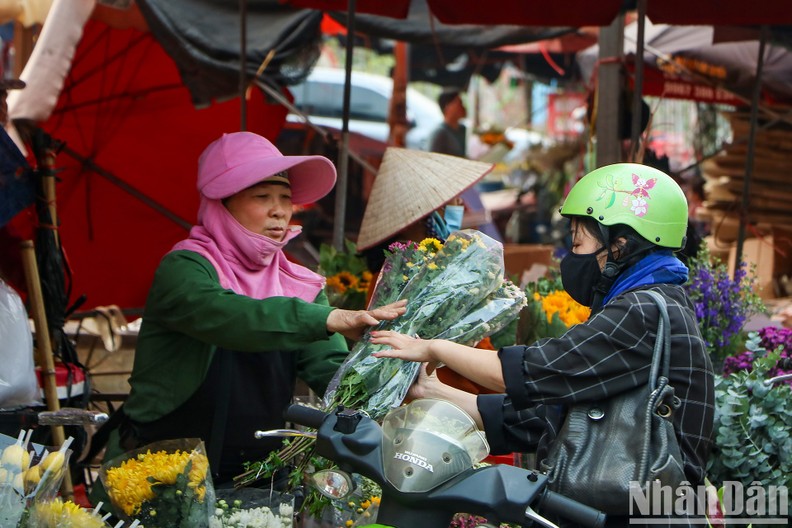 "This year, people's demand for flowers is quite high, so I have to work through the nights", said a small trader.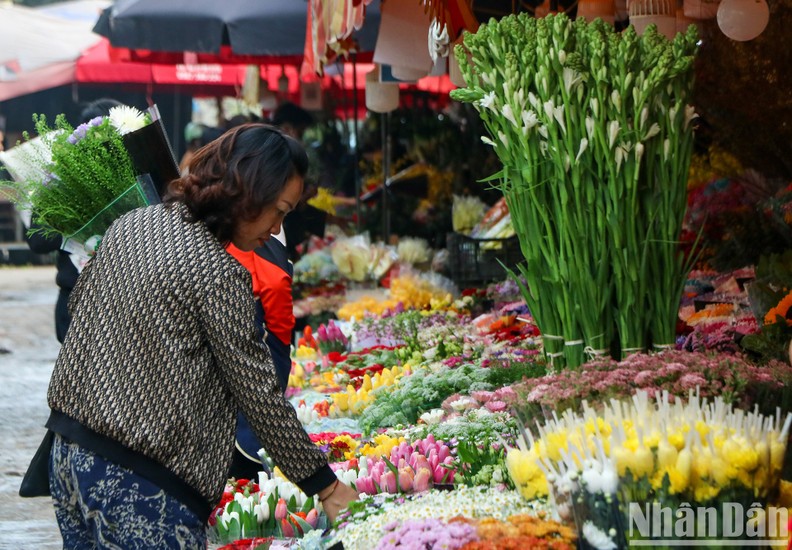 Quang An is a wholesale flower market, so the prices of flowers here are quite cheap.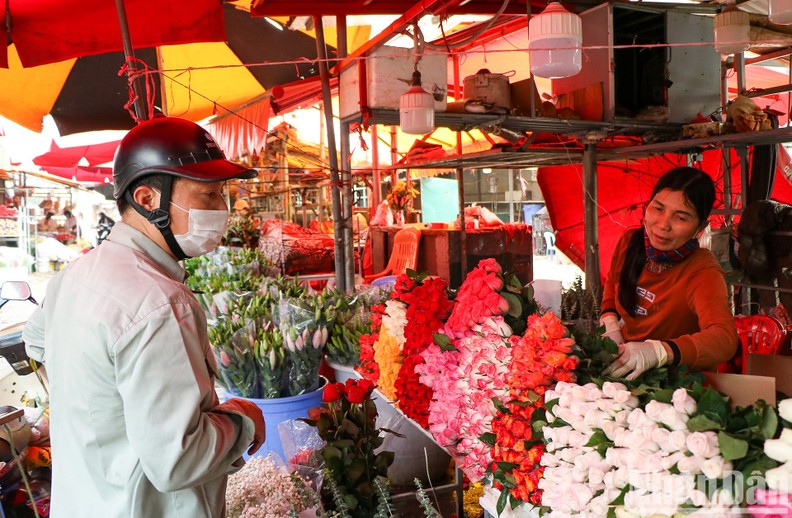 A guest from Hoan Kiem District buys roses for International Women's Day.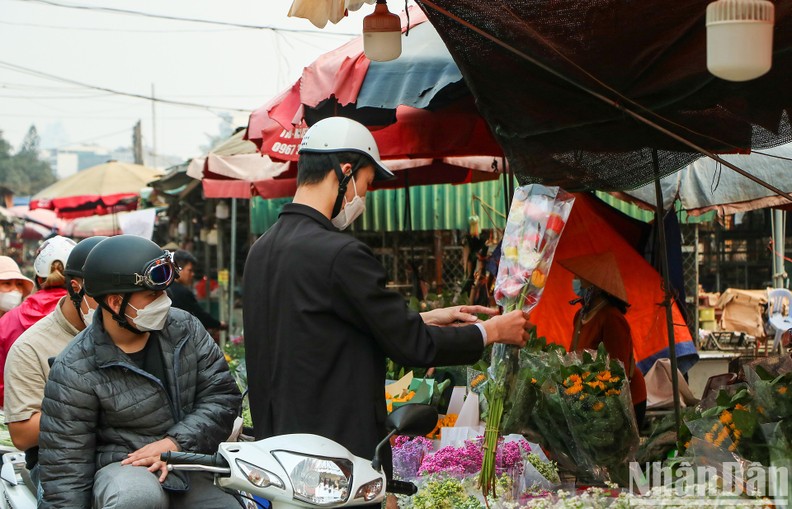 Many men also come to the market to buy flowers.