In addition, to admire colourful hot air balloons, visitors to the festival will have the chance to enjoy an exciting music space, unique culinary quintessence and creative art projects.
Notably, visitors can register to fly with hot air balloons to see the whole city from a height of 50 metres.
Besides, a special area will be arranged for children during the festival.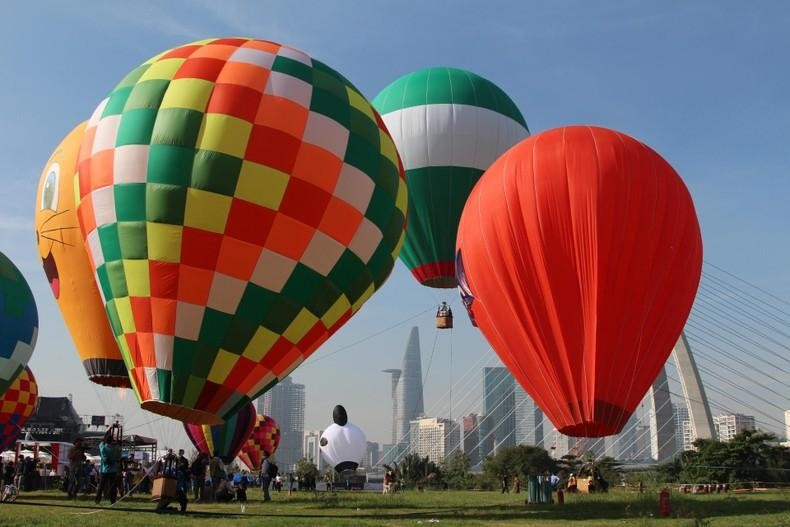 The festival attracts a large number of visitors. (Photo: THE ANH)
The Deputy Director of the Ho Chi Minh City Tourism Department said the second Ho Chi Minh Hot Air Balloon Festival will contribute to the vibrant and energetic atmosphere of the cultural, tourism and sports events, within the framework of the Ho Chi Minh City Tourism Week.
The festival aims to affirm the position of a young, dynamic and proactive city, that has always strived to catch modern trends, added Hoa.