The exhibition displays 63 photos, which were selected from nearly 1,600 entries, by more than 200 members of the Photo Journalism Club. The entries were sent to a contest which was launched by the club in December 2022.
At the opening ceremony, the organising board presented one first, two second, three third, and five consolation prizes to the most outstanding entries.
Also on March 17, a Youth Camp was organised, to celebrate the National Press Festival 2023 and the 92nd founding anniversary of the Ho Chi Minh Communist Youth Union.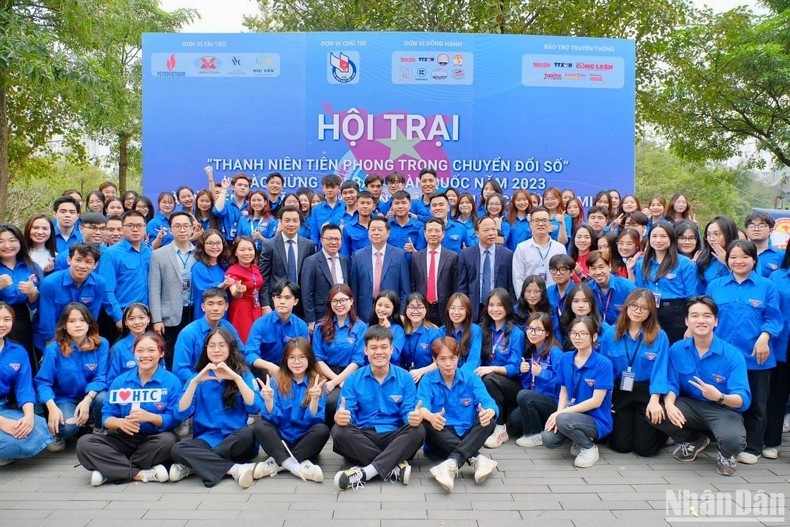 Delegates at the youth camp
During the three-day camp, youth union members can participate in many exciting activities, including art programmes, a seminar on the youth's role in digital transformation, and sporting events.
The same day, Nhan Dan (People) Newspaper launched a photo contest, themed 'Beautiful moments of the National Press Festival 2023'.
The contest encourages professional and amateur photographers to capture remarkable moments of the festival, which is a festive day for those working in the journalism industry across the country.
Contestants should email their image files to vedepvnnd@gmail.com before noon on March 19. One first, two second, and three third prizes worth 10 million VND in total, will be awarded to the best photos of the contest.