The event aimed to cultivate and strengthen the traditional relationship between the two countries in general, as well as promote friendship between Dak Nong Province and India through cultural, artistic, and tourism activities.
Speaking at the programme, Vice Chairman of Dak Nong Provincial People's Committee Ton Thi Ngoc Hanh emphasised that the traditional friendship between Vietnam and India stems from the interference of culture, religion, and trade between the peoples of the two countries.
The close relationship was laid by President Ho Chi Minh and Prime Minister Jawaharlal Nehru has been cultivated and developed by generations of leaders and people of the two countries.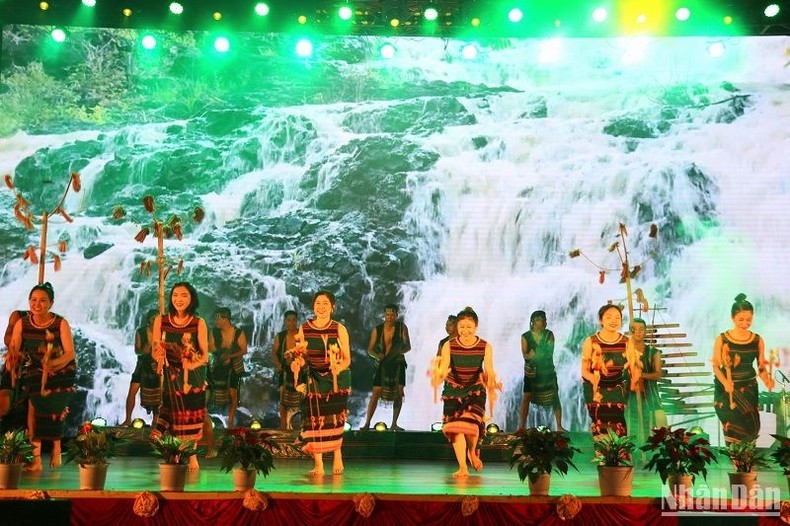 A performance in brocade costumes of the indigenous people of Dak Nong at the art exchange programme between Dak Nong (Vietnam) and India.
This is the first time Dak Nong Province has received a delegation of leaders of the Indian Consulate General in Ho Chi Minh City and a group of Kuchipuchi artists to visit and exchange culture and art.

In the coming time, Dak Nong Province hopes that the Consulate General of India in Ho Chi Minh City and its associates will continue to pay attention to and further strengthen cultural exchange activities, people-to-people relations, and trade connections, thus contributing to bringing the comprehensive strategic partnership between Vietnam and India to new heights.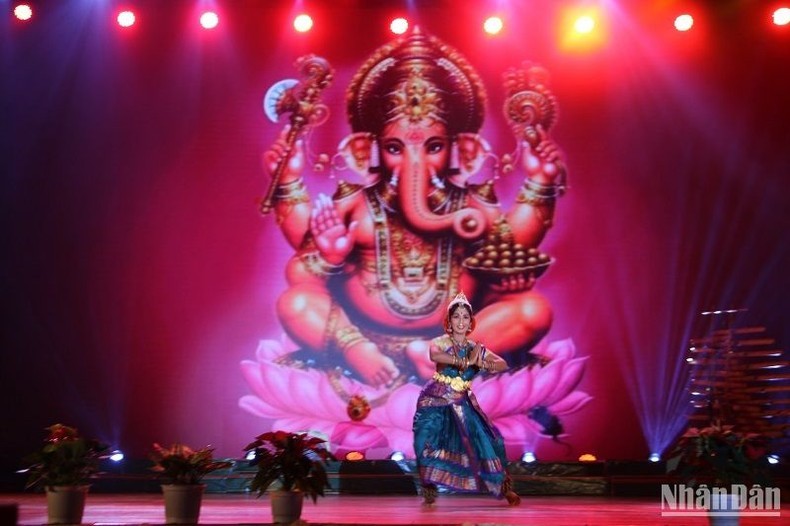 A unique dance performance of Indian culture was performed at the programme.
On behalf of the Indian delegation, Mahesh Chandra Giri, Consul General of India in Ho Chi Minh City, emphasised that India and Vietnam have a traditional friendship and many similarities in culture.
The programme between Dak Nong Province (Vietnam) and India is an opportunity for the sides to learn the unique cultural features of each country, thereby enhancing exchanges, connections and cooperation in the near future.