Works on display at the exhibition include more than 200 photos, documents, and objects, recounting the revolutionary days in August 1945, and praising the leadership of the Communist Party of Vietnam and President Ho Chi Minh in the victory of the August Revolution.
Notably, the exhibits spotlighted two historical events when Bao Dai, the last emperor ruling over Vietnam, read an edict of abdication on August 30, 1945, at the Ngo Mon Gate in Hue city, marking the ending of feudal dynasties in Vietnam's history, and when President Ho Chi Minh read the Declaration of Independence at Hanoi's Ba Dinh Square on September 2, 1945, announcing the birth of the Democratic Republic of Vietnam, the first worker-peasant's State in Southeast Asia.
Speaking at the opening ceremony, Director of the Thua Thien Hue Provincial Department of Culture and Sports Phan Thanh Hai, affirmed that the exhibition aims to pay tribute to the contributions and sacrifices of predecessors in the struggle for national liberation and construction while raising awareness and understanding of the public, particularly the young generations, on the brilliant history of the country.
The event, co-organised by the Thua Thien Hue Provincial Department of Culture and Sports, and the Ho Chi Minh Museum's branch in Thue Thien Hue, will last until December 31, 2022.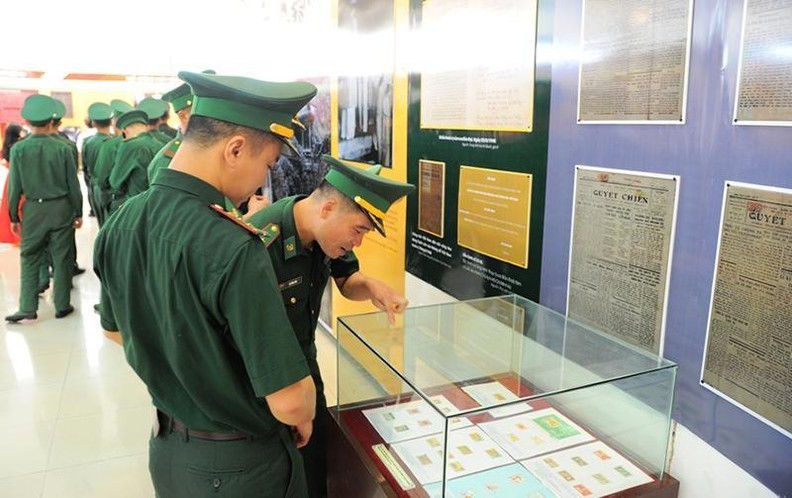 Visitors to the exhibition.