During their trip, which began on June 23, the 226 delegates visited and saluted officers, soldiers and people in the Truong Sa Lon, Truong Sa Dong, Da Tay, Sinh Ton, Sinh Ton Dong, Nam Yet, Son Ca and Song Tu Tay islands.
On the visits, the delegation presented cash worth nearly 2 billion VND; thousands of copies of publications, newspapers and magazines; and a range of gifts including essential goods, bicycles, electric fans, computers, laptops, COVID-19 test kits and face masks to locals and soldiers.
On each island, the delegates reported on the life as well as efforts and outcomes in the protection of national sovereignty over sea and islands made by soldiers and islanders.
Notably, a ceremony to commemorate heroes and martyrs who laid down their lives in the safeguarding of national sovereignty over seas and islands was held as part of the voyage.
The delegates also visited eight pagodas and offered incense to pay tribute to General Tran Quoc Tuan, President Ho Chi Minh, and General Vo Nguyen Giap.
Gifts presented to soldiers and people on Da Tay Island.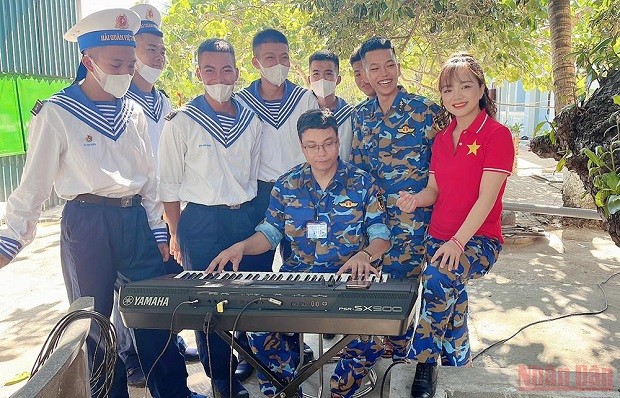 Members of the Vietnam People's Navy's art troupe prepare for an art exchange with soldiers on Nam Yet Island.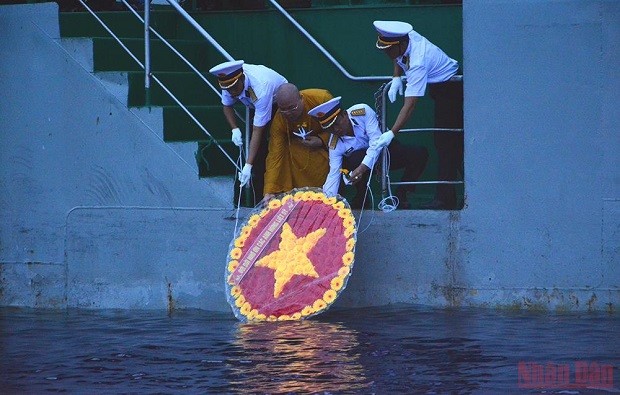 Flowers released into the sea to commemorate the martyrs who laid down their lives to safeguard the national sovereignty over seas and islands.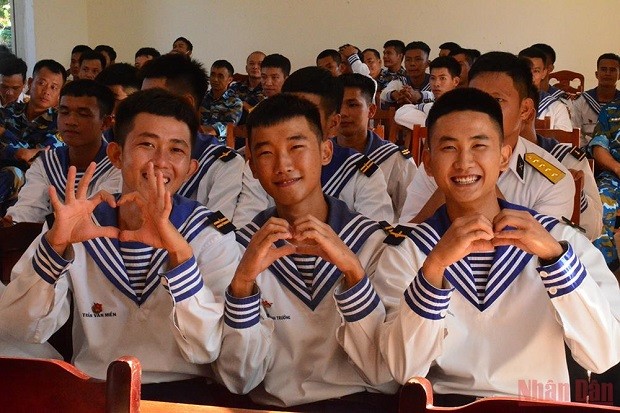 Young soldiers on Song Tu Tay Island create heart shapes with their hands to greet the working delegation.