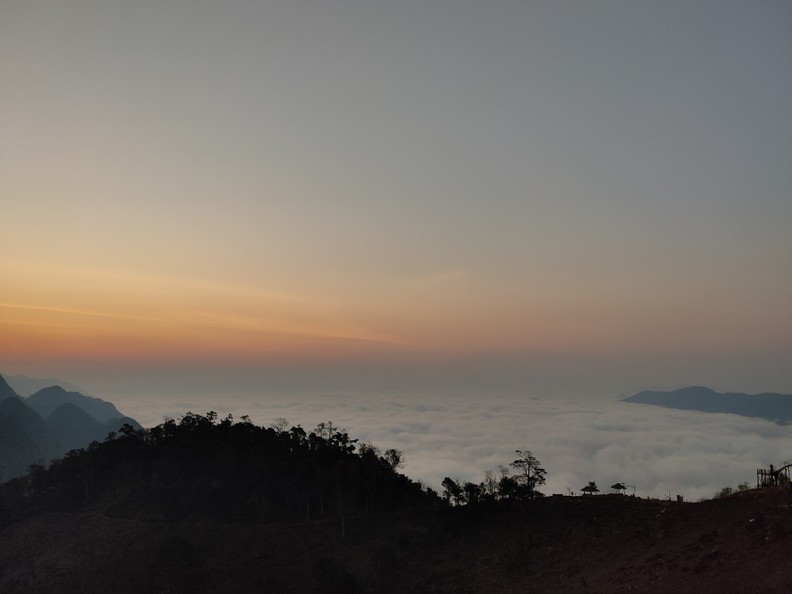 No need to go to Fansipan peak in Sa Pa District of Lao Cai Province or Ta Xua peak in Son La Province, travellers can become "cloud hunters" in Hang Kia and Pa Co Communes, in Hoa Binh Province.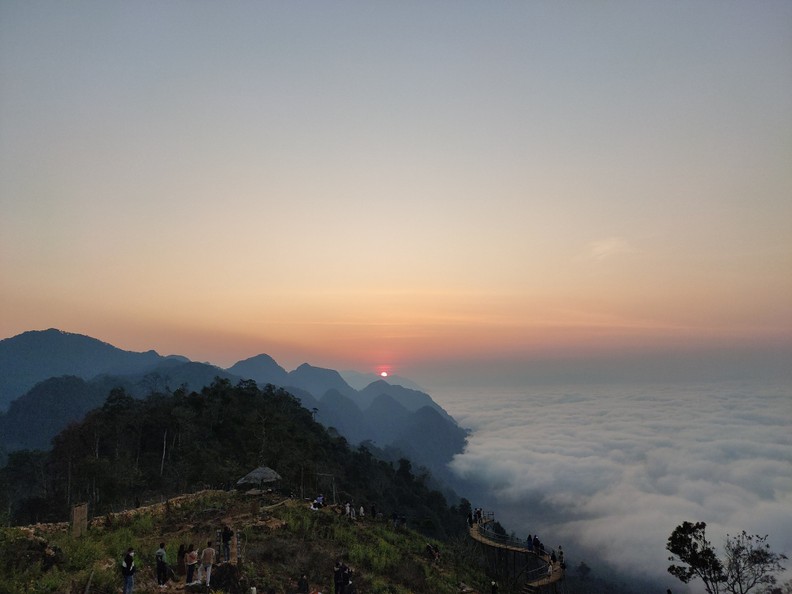 The most beautiful sunrise only takes place over about 15 minutes. Visitors should plan their travel accordingly, so as not to miss the opportunity to enjoy the sunrise. Visitors can use websites that provide information about the most accurate time for sunrise.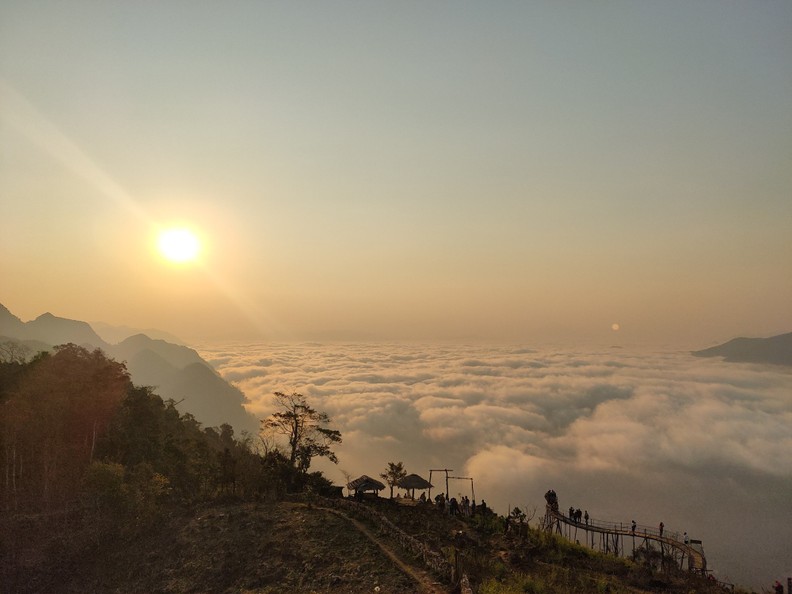 Catching the sunrise at Hang Kia, visitors will see the scene of the sun shining down on the sea of clouds, which creates a very beautiful soft pink-orange colour. After the sun rises, the clouds turn white and swirl around the undulating mountain peaks.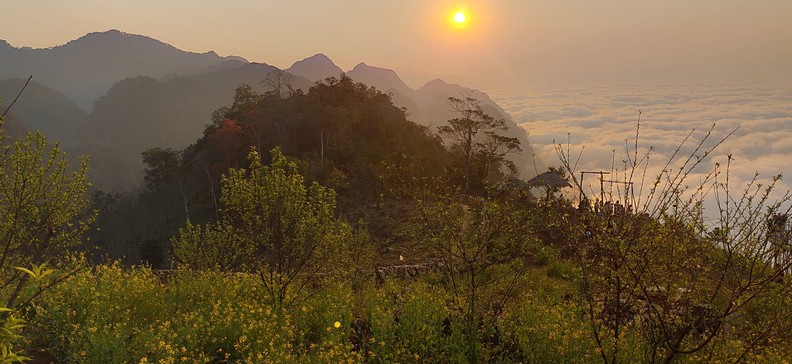 Around the places for hunting clouds, the locals grow different types of flowers. In spring, canola flowers bloom brilliantly.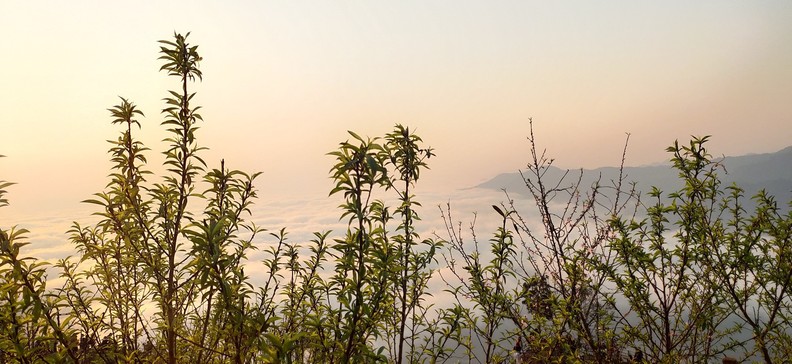 Peach flowers make spring more beautiful.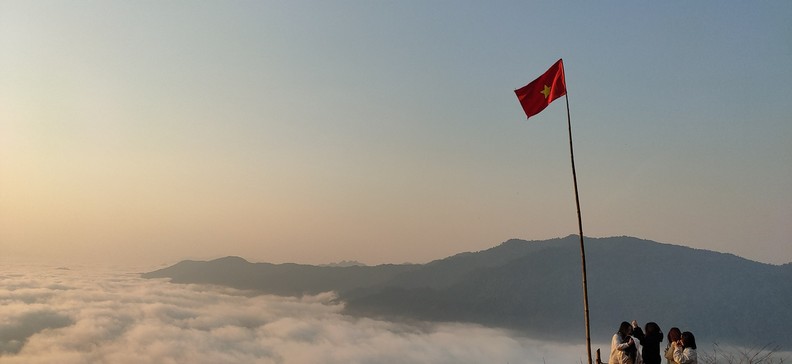 Many huts are built for visitors to enjoy the wonderful scenery and moments, with the sea of clouds floating amidst the majestic mountains.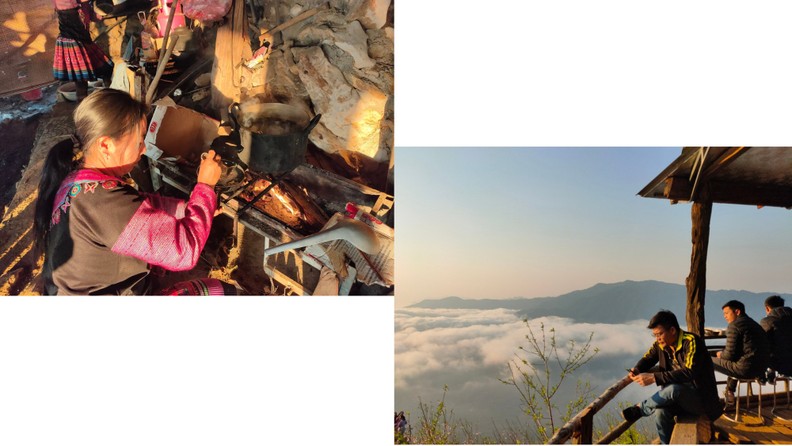 At the cloud hunting spots, breakfast and coffeeare provided for travellers.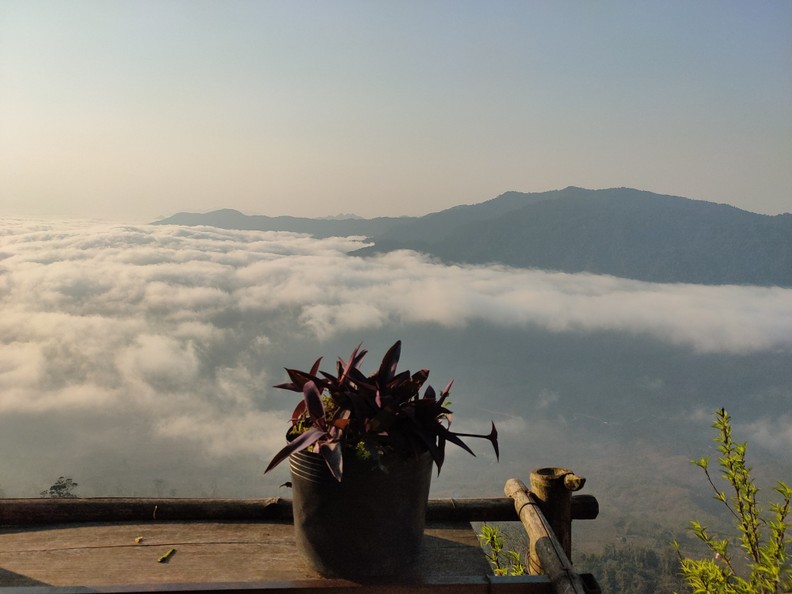 At nearly 8 am, in a corner, the clouds are gradually dissipating.