Regarding the development of journalism, artificial intelligence will make a huge impact. In modern journalism, artificial intelligence is clearly applied in the form of "chatbots" and major newsrooms in the world have made use of this form, he said.
The Editor-in-Chief emphasised that in about a decade, artificial intelligence will be applied more in the newsroom, helping journalists schedule meetings, spot anomalies in data, search for useful information in records, and so on. More importantly, AI tools will help journalists create unique content for each reader.
At the experience exchange, leaders and reporters of Da Nang Newspaper raised concerns, difficulties and problems about artificial intelligence and its impact on social life as well as press activities.
On behalf of the Editorial Board of the Da Nang Newspaper, Editor-in-Chief Nguyen Duc Nam expressed his gratitude for the useful sharing of Nhan Dan Newspaper Editor-in-Chief Le Quoc Minh, helping reporters and editors to organise their work and make good use of technology in journalistic activities.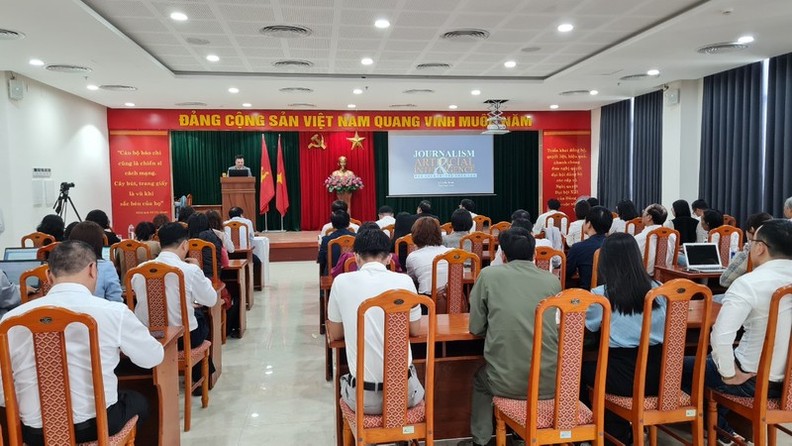 An overview of the session