Inflationary pressure for Vietnam's economy in 2023 is "huge" and comes from many factors, he said in an interview with the Vietnam News Agency (VNA).
The demand-pull and cost-push inflation will put pressure on the country's efforts to control inflation amid surging demand and strengthening of the US dollar which yields increased import prices.
Demand for petrol and electricity – the two important commodities for production and consumption – will increase in 2023. The domestic electricity price has been kept unchanged for the past few years, while the price of coal and gas used in the production of electricity has increased, he said, noting that thermal and gas power account for a large proportion of the total generated electricity. Therefore, it is forecasted that the Government may raise the price of electricity this year.
A hike in electricity prices will put pressure on inflation by increasing production costs and consumer spending, and at the same time reducing economic growth. It is calculated that if the electricity price rises by 8%, the GDP will decrease by 0.36% and inflation will be up by 0.5%. If the electricity price increases by 10%, the GDP will decline by 0.45% and inflation will be up 0.61%, Lam said.
Other factors include basic wages - which are scheduled to go up by 20.8% to 1.8 million VND (76.7 USD) from July 1 this year, food prices and health and education services also have an impact on inflation.
To keep inflation at 4.5% this year, the expert said the government, local authorities and businesses should be proactive, responsible and flexible in performing their duties.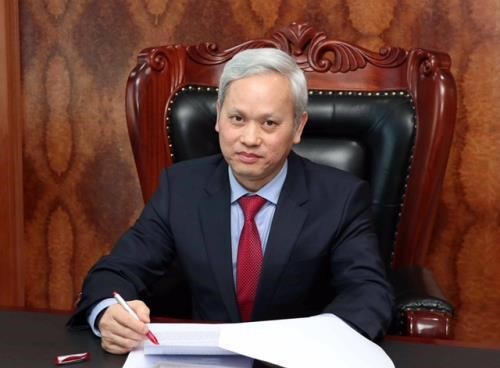 Nguyen Bich Lam, former General Director of the General Statistics Office. (Photo: VNA)
Lam suggested the Government simplify administrative procedures to help firms cut input costs while creating a transparent investment environment.
It is also important to have flexible fiscal and monetary policies, stabilise the macro economy and adjust the exchange rate flexibly to avoid inflation while keeping the foreign exchange and money market stable, he said.
The business community needs to make thorough preparations to boost production and business, ensuring the supply and circulation of goods. It is essential to forecast raw materials that may be in short supply to have timely adjustments and seek alternative sources and partners.
The Government, ministries, agencies and business community should develop strategies for diversifying the supply of raw materials for the economy, gradually eliminating dependence on a few markets.
The Ministry of Industry and Trade should devise plans to ensure national energy security, he added.