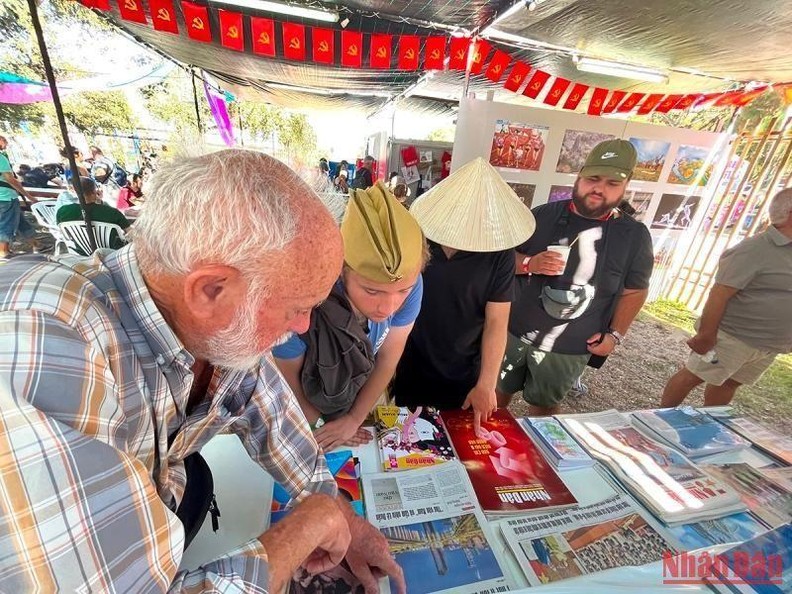 Antonia, who has participated in the movement to support Vietnam since the 1960s, is very interested in Vietnam. He is aware that Nhan Dan Newspaper is the voice of the Party, State and people of Vietnam. According to him, the publications of Nhan Dan Newspaper are very attractive in terms of presentation.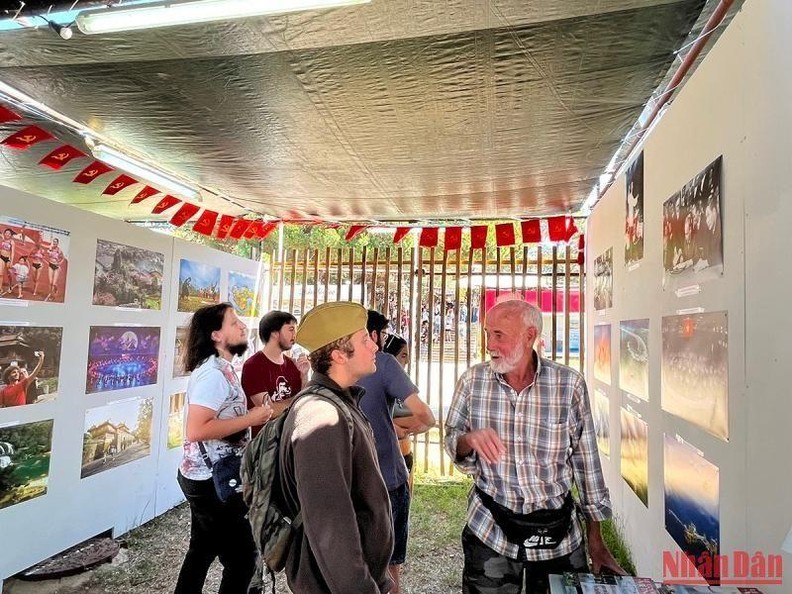 Antonia explained to young people about the heroics and resilience of Vietnam, where President Ho Chi Minh's hometown can be found. President Ho Chi Minh is a person that he and many other people in Portugal have great admiration for.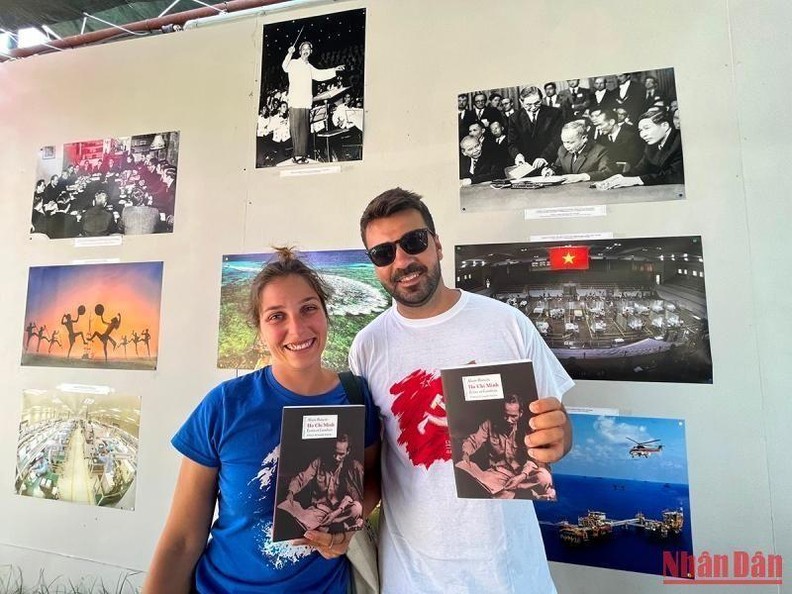 Two young members of the PCP, Jose Constante and Carla Cerqueira, were delighted to be presented with historian Alain Ruscio's book on President Ho Chi Minh, to learn more about the great leader of the Vietnamese people.
Dr. Carolus Wimmer, President of the Venezuela-Vietnam Friendship Association, was very impressed with the pictures, documents and books introduced about Vietnam. As a person who always follows and supports Vietnam, he is happy to see that Vietnam is becoming increasingly innovative and has an important role and position in the international arena.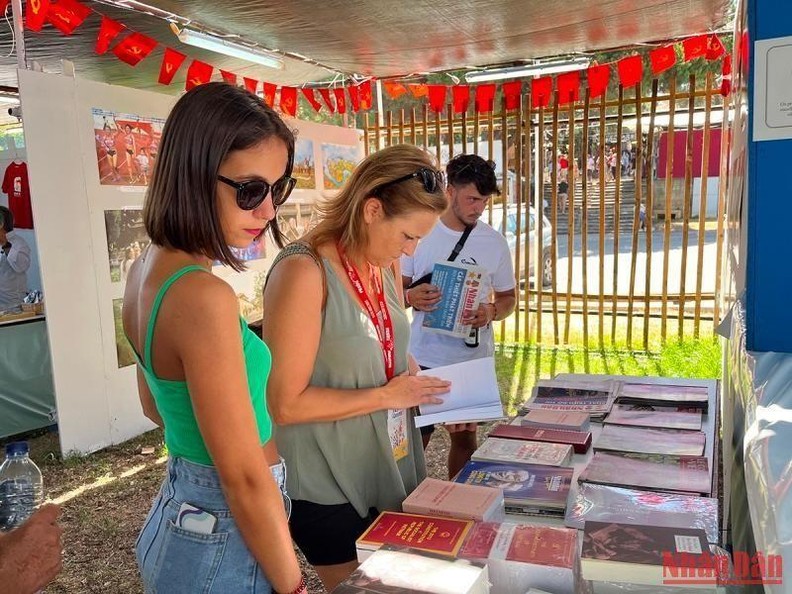 Books, photos, documents and press publications displayed at Avante Press Festival help Portuguese people and international friends gain more information about the Communist Party of Vietnam as well as the country and the people of Vietnam.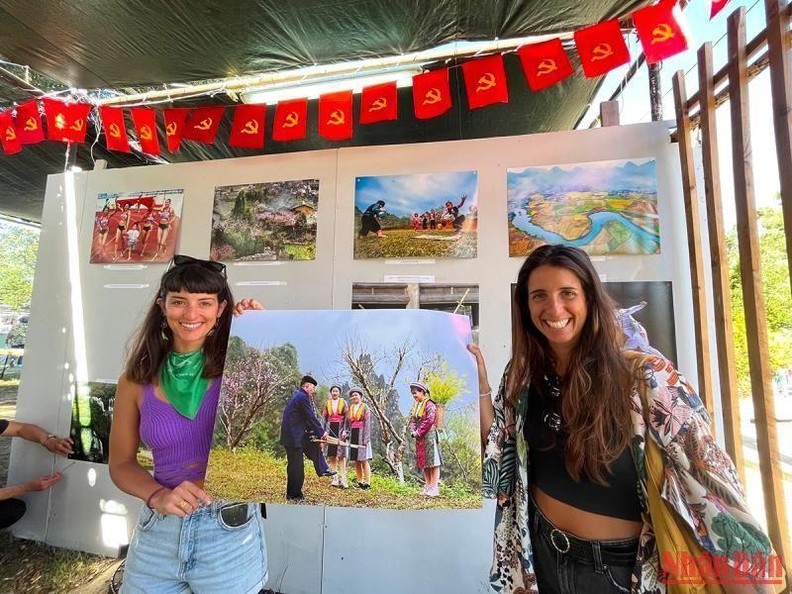 Mariana Melo (left), who visited Vietnam with her friends in 2019, very happy to see the images reminiscent of her trip with many impressive experiences. The two think that Vietnam is very attractive and has friendly people and beautiful nature, so they will definitely return to visit next year.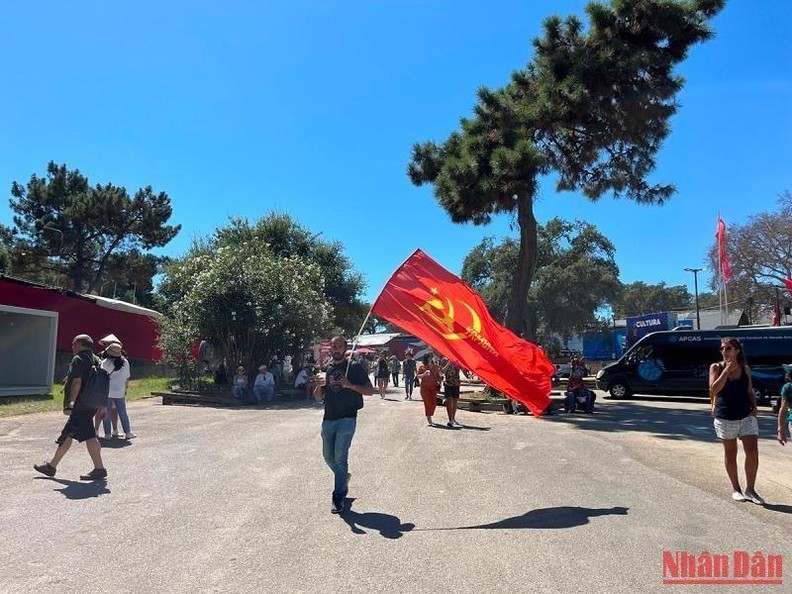 The Avante Press Festival is a cultural and entertainment as well as an opportunity for locals to express their support for the Portuguese Communist Party.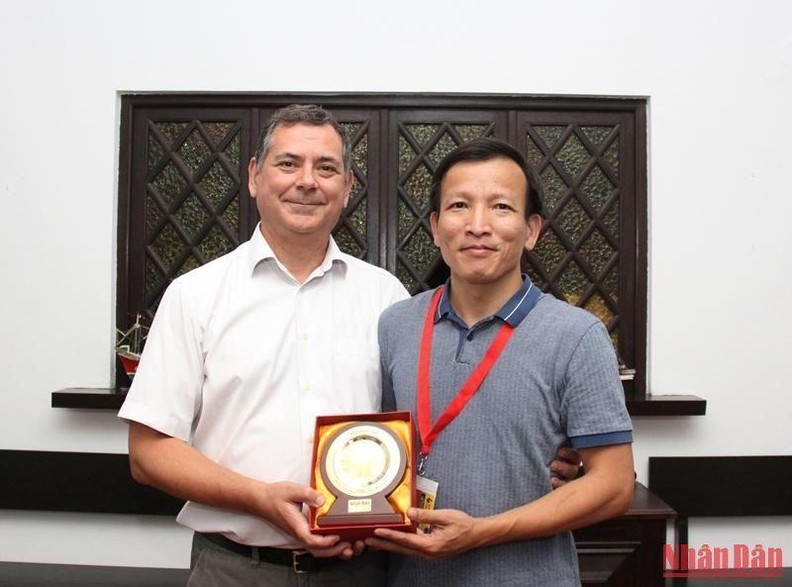 Representative of Nhan Dan Newspaper presents souvenirs of Nhan Dan Newspaper to Pedro Guerreiro, Head of the PCP's External Relations Department. Pedro Guerreiro highly appreciated Vietnam's participation in running a booth, which is an important highlight that is expected at each Avante Press Conference.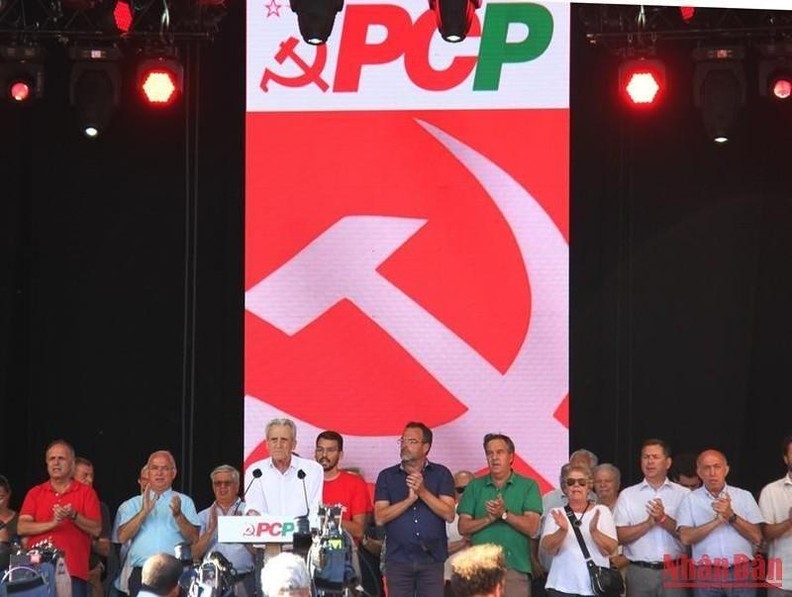 Jerónimo de Sousa, General Secretary of the PCP, affirmed that international solidarity contributes to spreading the spirit of the Avante Press Festival and promoting efforts to fight for peace and friendship.