The screening attracted a large number of international experts and film-loving audiences in Estonia. The film will compete in the Grand Prix for the Best Film Award at the festival.
Commenting about the film by Vietnamese director Luong Dinh Dung, Tallinn Black Nights Film Festival director Tiina Lokk hailed it as a special action movie with complicated action scenes.
Meanwhile, film critic Edvinas Puksta said that Luong Dinh Dung has shown a dramatic change in film genre compared to his previous two films, including the paternal film 'Cha Cong Con' (Father and son) and the criminal psychologist movie 'Thanh Pho Ngu Gat' (Drowsy City), to deliver an action piece.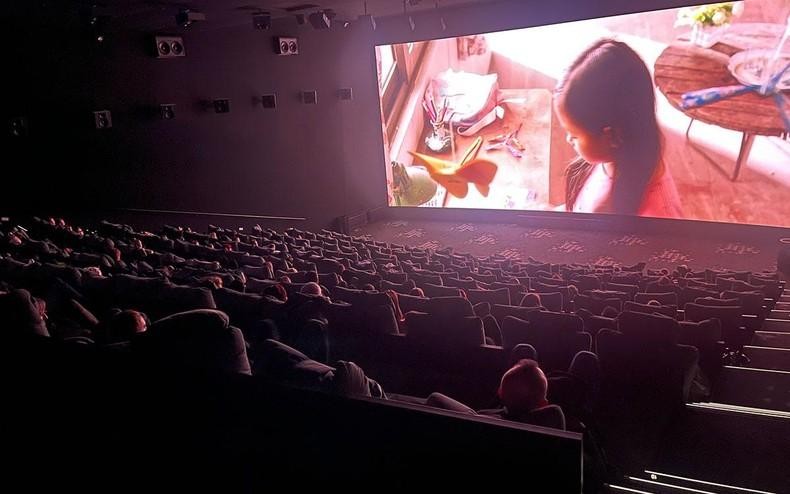 At the screening.
The 60 billion VND (2.54 million USD) movie will be released to the international market on December 31 and it is expected to be available in 51 countries and territories worldwide.
Founded in 1997, Tallinn Black Nights Film Festival is one of the biggest film festivals in northern Europe. It is one of the top 14 A-class film festivals in the world since 2014 along with Cannes, Venice, and Berlin by the Fédération Internationale des Associations de Producteurs de Films (FIAPF).
This year's event is taking place from November 11-27 in Tallinn, Estonia, featuring 23 films selected from the more than 1,000 entries from around the world.