In the category of the 10 most favourite resort islands in 2022, Phu Quoc ranked sixth place, following Boracay (Philippines), Bali (Indonesia), Koh Samui (Thailand), Langkawi (Malaysia) and Phuket (Thailand).
Six Senses Ninh Van Bay (from Khanh Hoa province) and InterContinental Sun Peninsula Resort (from Da Nang city), have been voted as the seventh and 24th among the 50 best resorts in the world, respectively.
This is the second time the Six Senses Ninh Van Bay was honoured in this category; meanwhile, InterContinental Sun Peninsula Resort has received this award for the fifth time.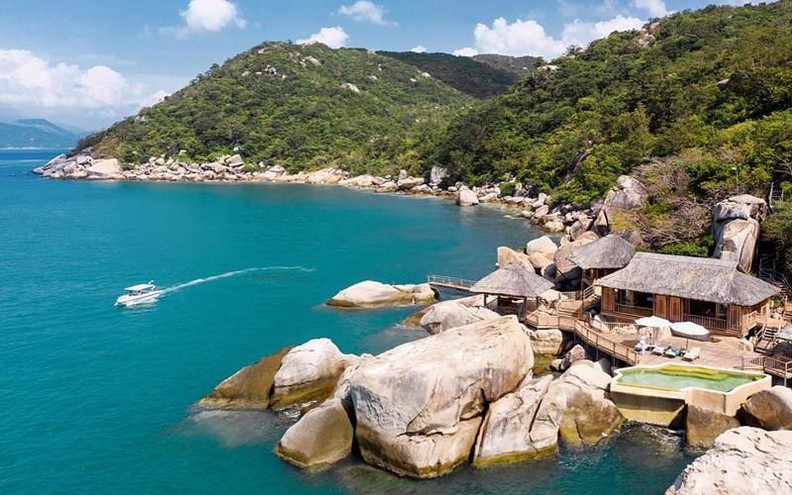 Six Senses Ninh Van Bay in Khanh Hoa province
In addition, Six Senses Ninh Van Bay is also one of the winners of the best resorts in Asia for this year.
According to Condé Nast Traveler, the Readers' Choice Awards 2022 attracted approximately 250,000 readers from around the world, who voted in several categories such as destinations, hotels, resorts, airports, cuisines and train routes.