"French-Indochinese Architecture, Pearls of Hanoi" is likened to an "artistic album" about the imprint of French architecture in Hanoi, bringing interesting and new perspectives.
The outstanding feature of the work compared to previous publications on Hanoi architecture is that besides the design drawings, there are also carefully selected and collected documentary photos, accompanied by explanations in 3 languages: Vietnamese, French and English.
In particular, the book also shows works that even many people who think they know a lot about Hanoi have now only seen for the first time.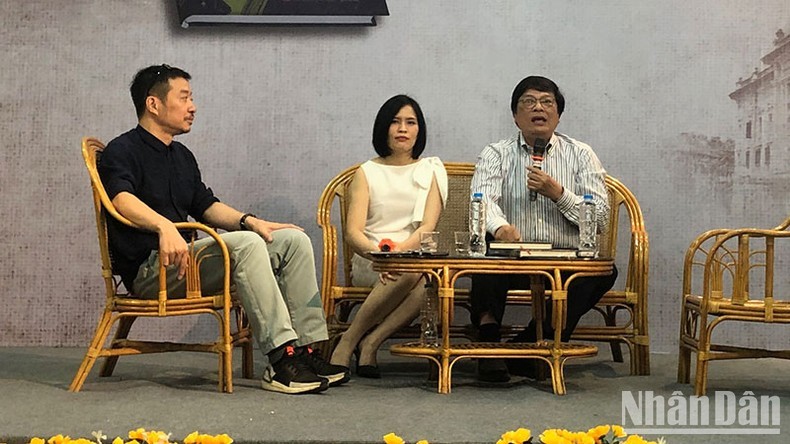 Author Tran Huu Phuc Tien shares about the book.
The book provides information on 36 architectural works in Hanoi, scattered across the districts of Ba Dinh, Hoan Kiem, Tay Ho, Hai Ba Trung, Dong Da, the old town area and the Red River bank area.
There are typical and well-known works such as the Hanoi Opera House, the National Library, the History Museum, the Hanoi Post Office, the Presidential Office and the Ministry of Foreign Affairs' Headquarters.
But there are also projects that few people notice, such as the Nhan Dan Newspaper headquarters, Villa No. 6 Hoang Dieu, Villa No. 18 Tong Dan, which all have full floor plans and full details.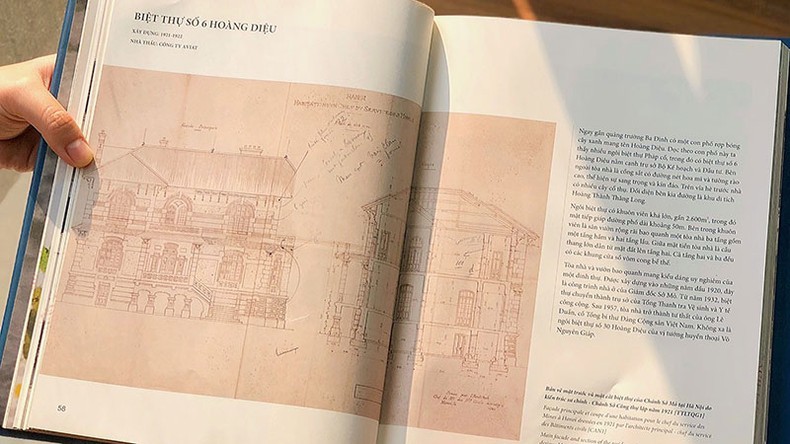 Design drawings provided by National Archives 1.
These works are precious heritages that have witnessed a tumultuous period, creating the cultural characteristics of the capital city.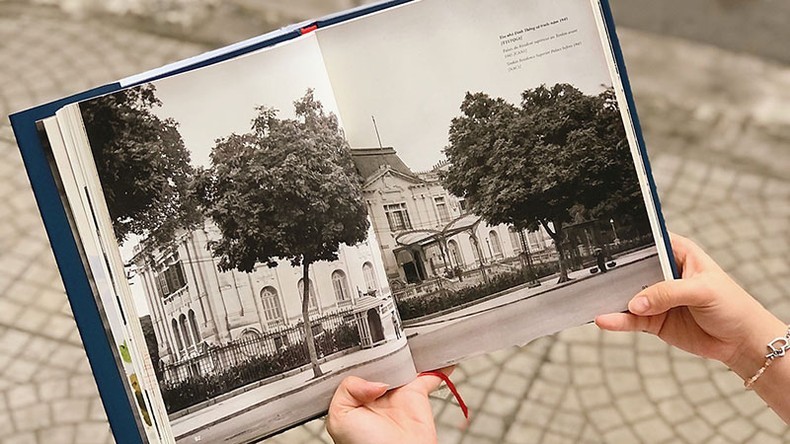 The book provides beautiful documentary photos from the early 20th century of the architectural works.
Master Bui Thi He, Department of Promoting the Value of Archives, National Archives Center 1, which is also the unit that contributed the information, documents and drawings to the book, said that the Center still keeps a lot of documents and drawings from the political, economic and cultural architectural works of Hanoi during the Indochina period. Readers who want to consult information and documents, just need to register for an account and log in to the system to be able to access the documents they are looking for.