The information was released by the Information Centre of the Vietnam National Administration of Tourism, under the Ministry of Culture, Sports and Tourism.
According to The Independent, Southeast Asia gathers diverse cultures with typical traditional and religious values, as well as ancient temples, pagodas and beautiful natural landscapes, with a pleasant tropical climate.
One of the top choices of British travellers is Vietnam with its diverse natural beauty. The destinations such as Hanoi, Da Nang and Ho Chi Minh City, are for those who want to experience different values.
Hanoi, the capital of Vietnam, is famous for architectural works bearing ancient French imprints, especially the old quarter, which has been preserved and still retains its ancient features.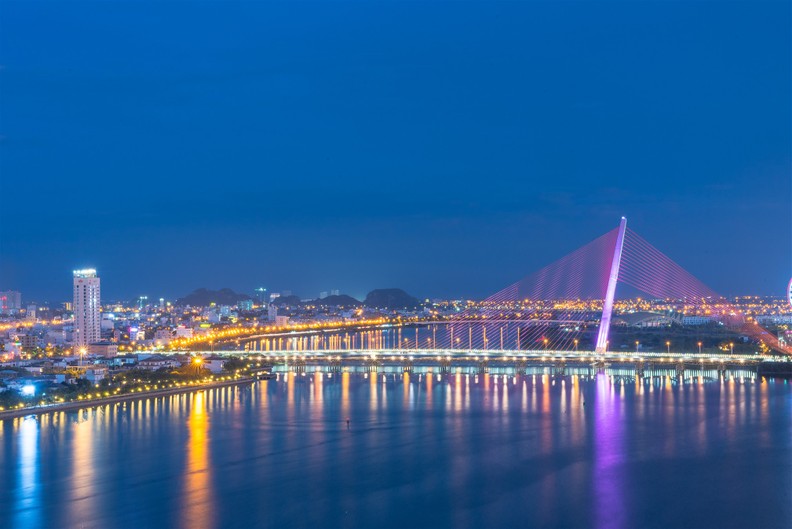 Da Nang is an ideal vacation destination for every summer vacation. (Photo: VNA)
Da Nang, with beautiful blue beaches, will be an ideal vacation destination for every summer vacation to avoid the heat. Not far from the coastal city of Da Nang is the ancient town of Hoi An, with its nostalgic and poetic beauty.
Coming to Ho Chi Minh City, travellers will enjoy the hustle and bustle of a city that never sleeps.
In addition, The Independent recommended beautiful natural attractions in Vietnam, such as Ha Long Bay (Quang Ninh), Phu Quoc (Kien Giang) and Cu Lao Cham (Quang Nam), Phong Nha Cave, Son Doong Cave (Quang Binh), Mui Ne and sand dunes (Binh Thuan).