With 400 booths, the fair introduces typical rural industrial products, traditional products, handicraft products, and OCOP products.
The event is an important trade promotion activity in creating more opportunities for businesses and production facilities in the northern provinces and cities, as well as provinces throughout the country, to promote their brands and introduce products.
At the same time, the businesses and production facilities also have the chance to exchange experience in management and production; transfer technology; search for investment and business cooperation partners; set up a system to expand the goods distribution network; strengthen provincial and regional linkages; and promote industrial, trade and tourism development.
The Outstanding Rural Industrial Products Fair 2022 in the northern region will run until the end of September 27, 2022.
The organising board presented the certificate of typical rural industrial products 2022 at the regional level to 105 products.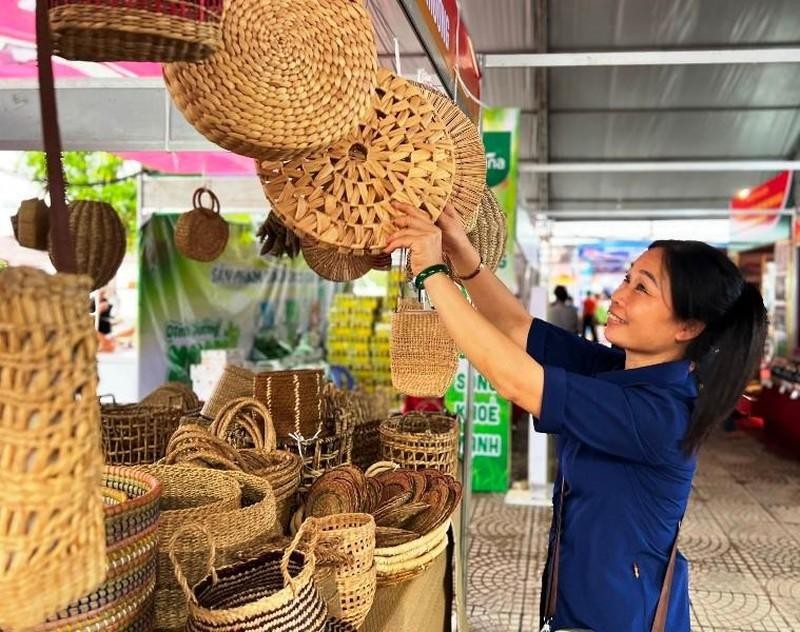 Handicraft products are introduced and sold at the fair.