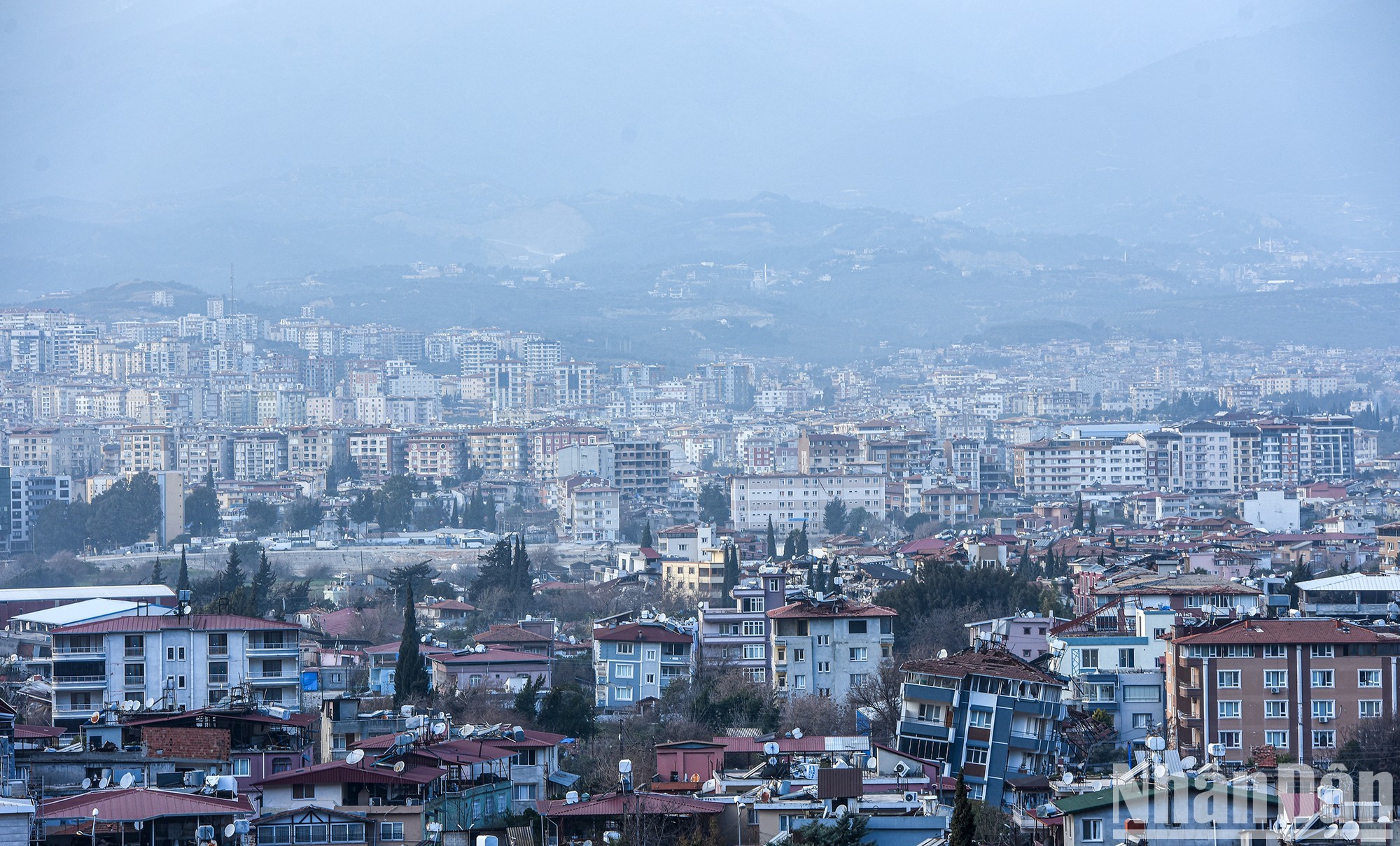 Two weeks after the earthquake disaster, Hatay is peaceful again. However, traces of horrifying devastation are still evident.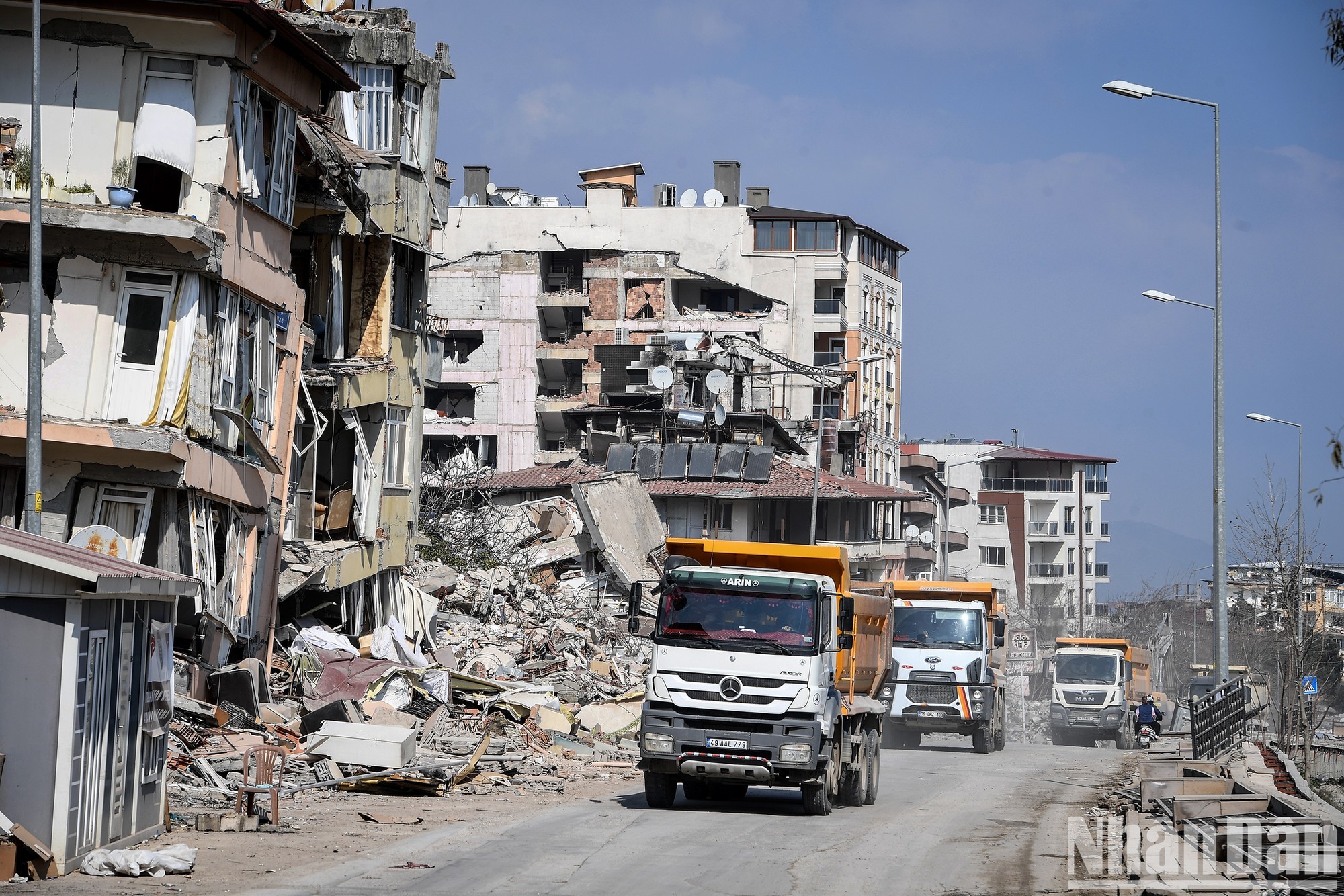 After the search and rescue phase, the Turkish Government is now moving to clean and rebuild the areas affected by the earthquake. In the picture, trucks are moving into the city to clear the wreckage.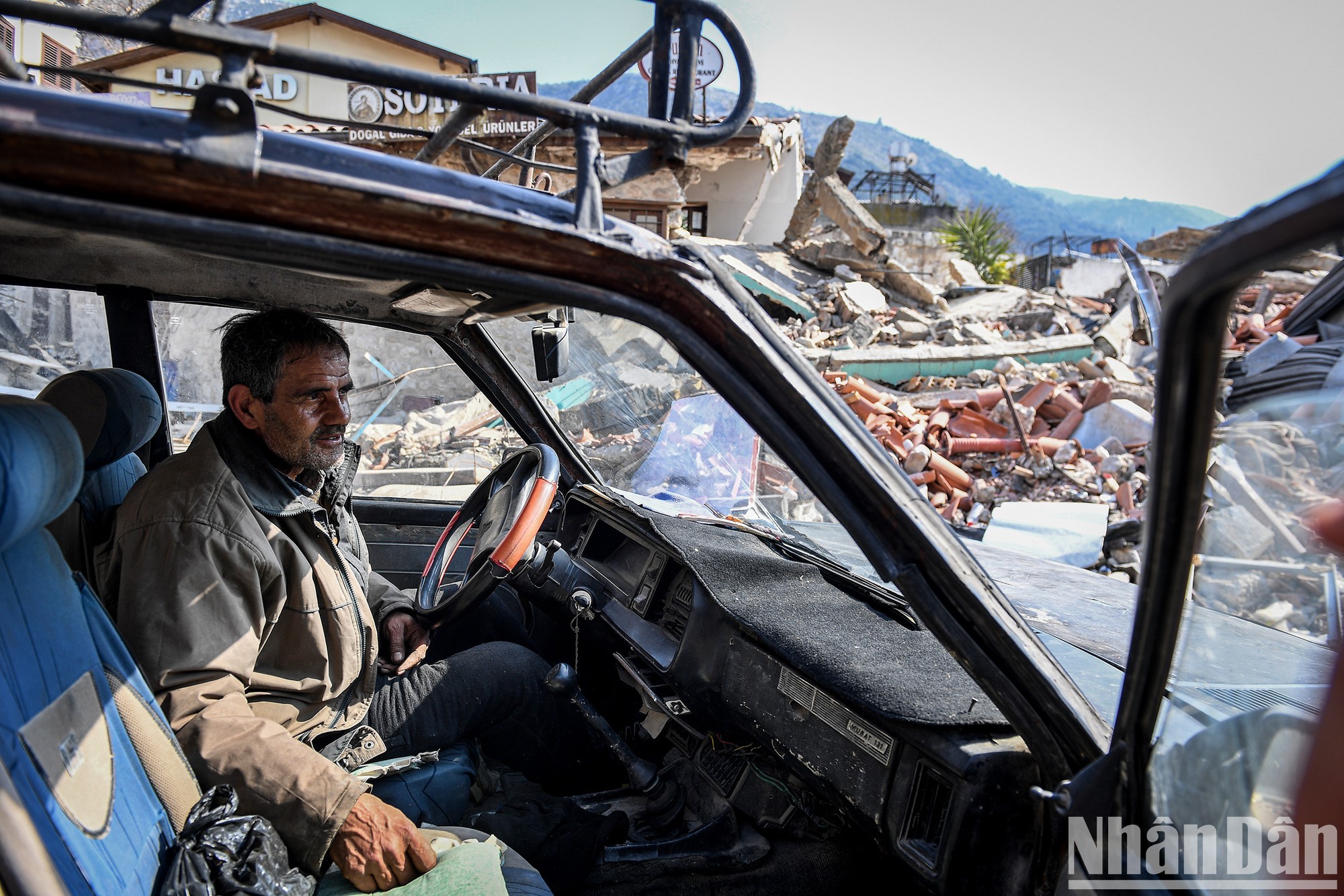 Fuat, 56, from Antakya, returns to the city in his dilapidated car.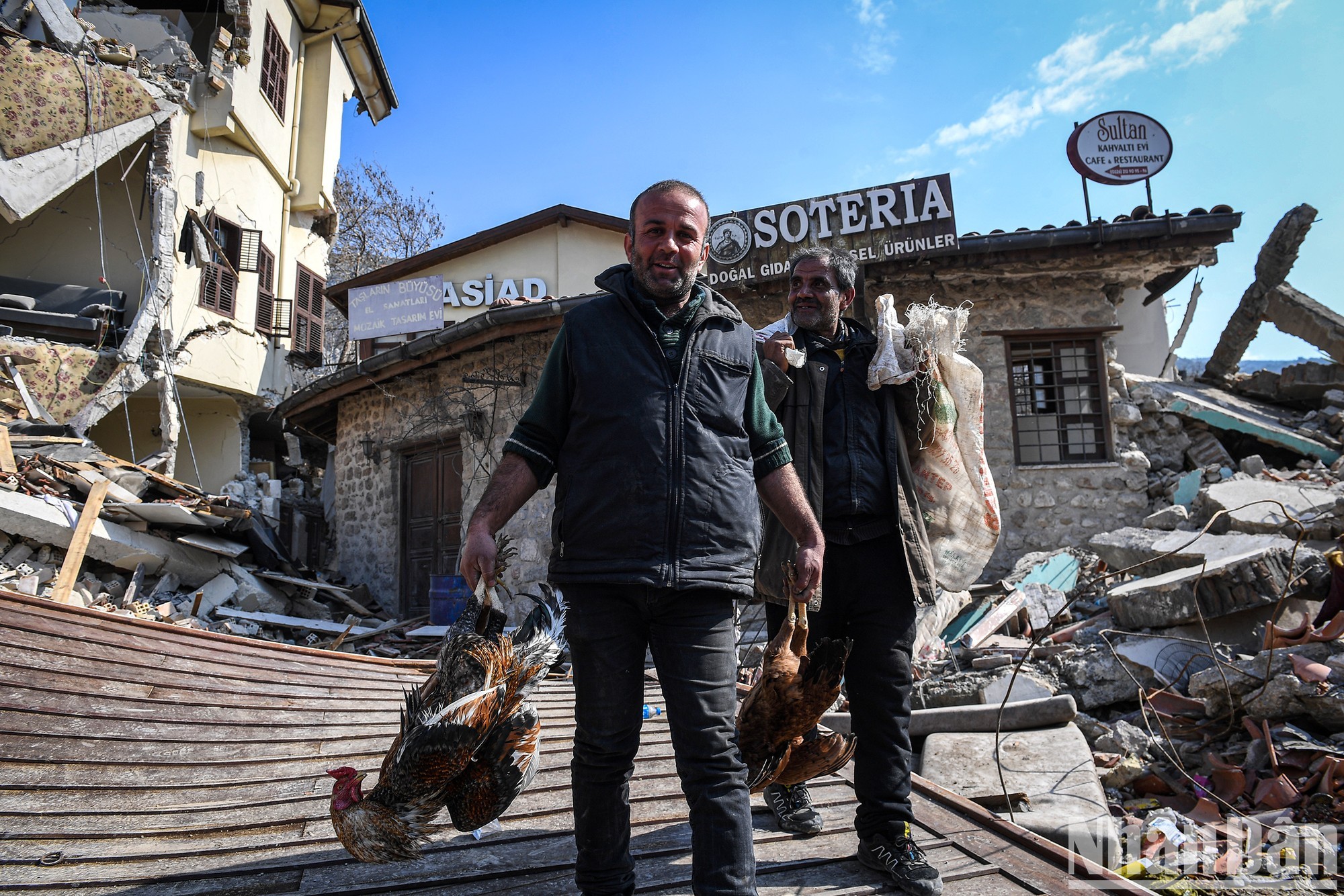 Fuat and his friend return to his house. Overcoming bricks and stones, he finds five chickens that survived the earthquake, which is an unexpected joy for him and his companion.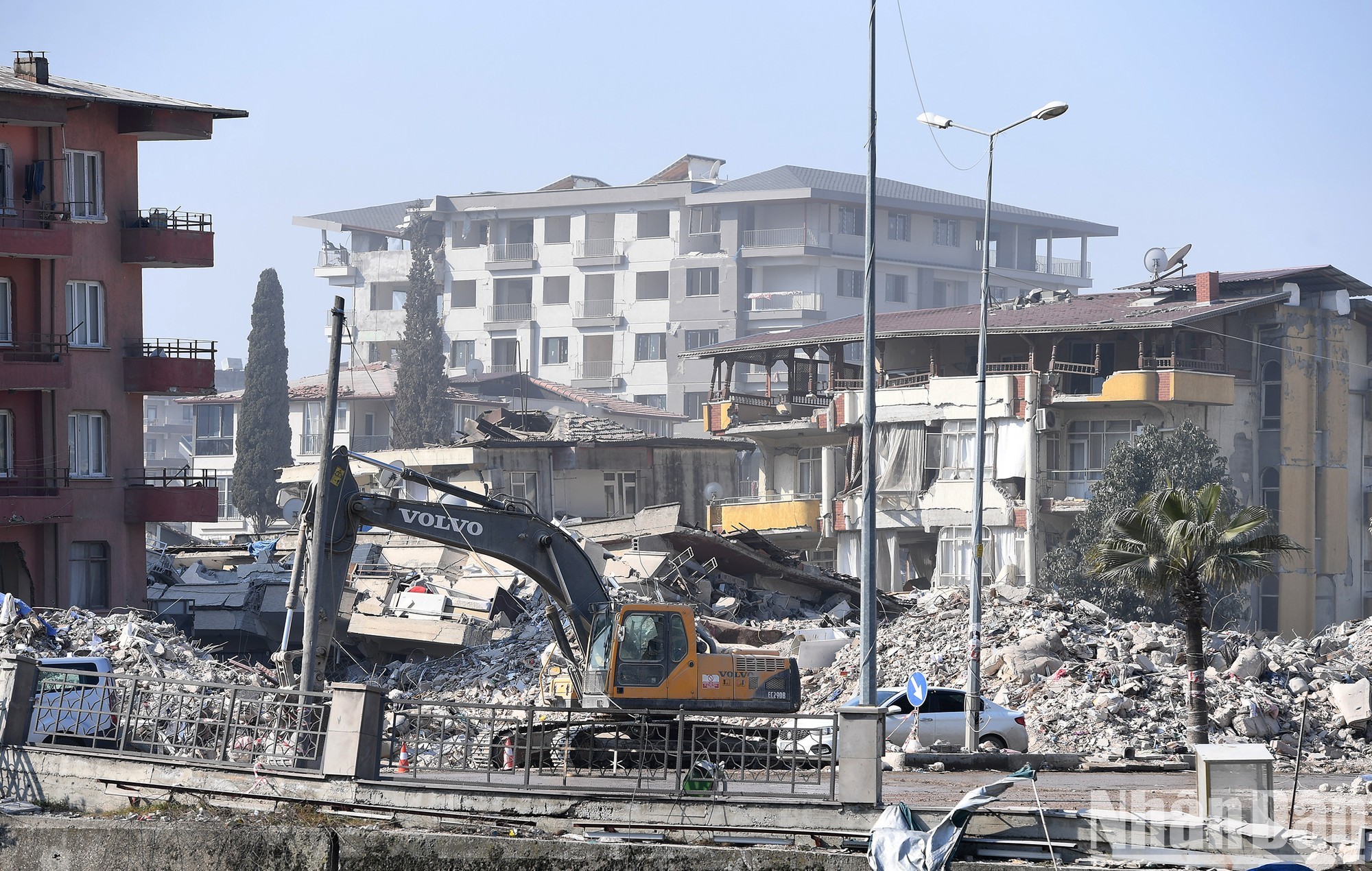 In the city of Antakya, heavy machinery and vehicles are mobilised to clear the meter-high rubble.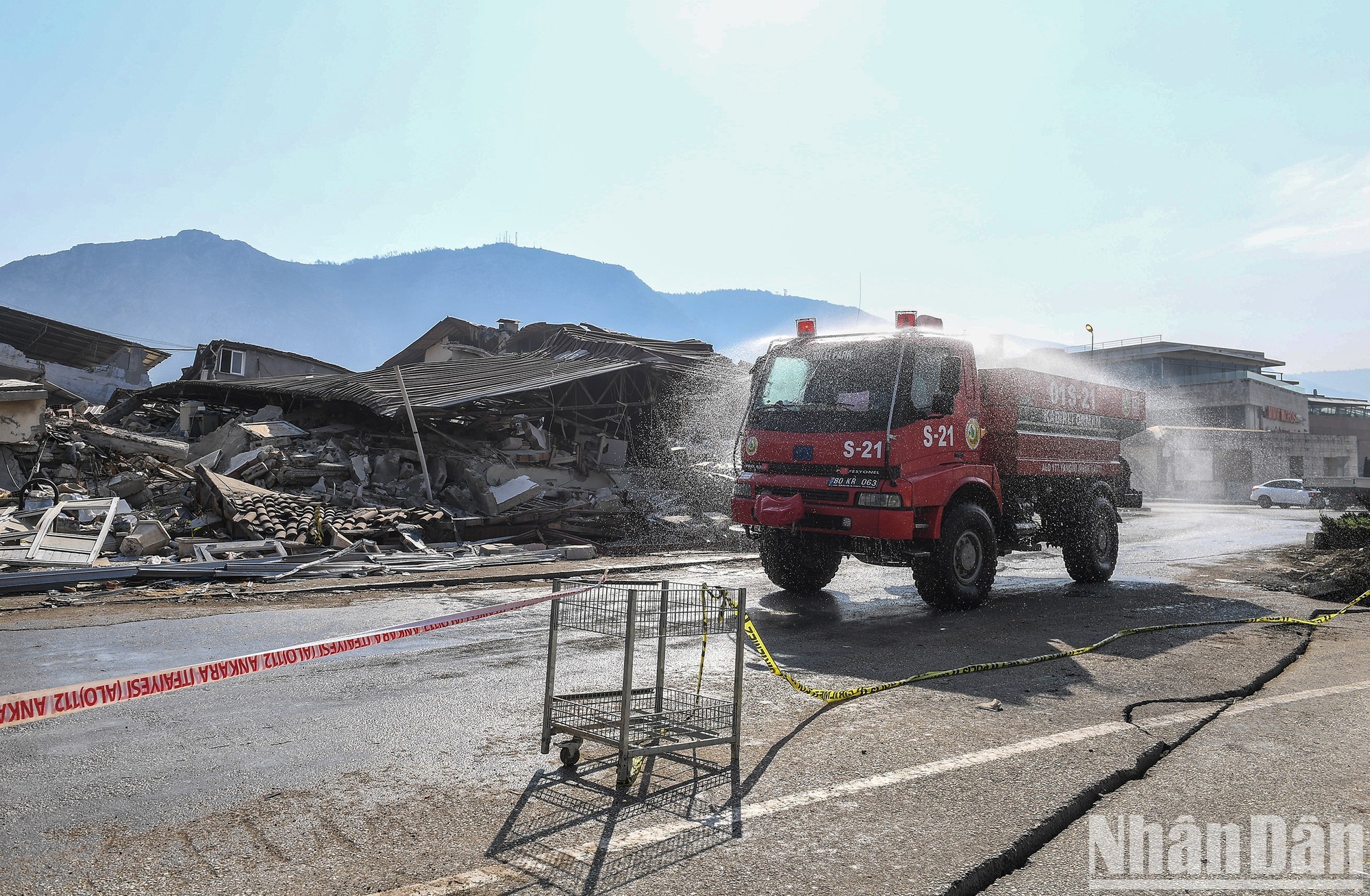 Water spray trucks of the fire fighting force, are also continuously mobilised to spray and wash roads, as dust from cleaning sites has Antakya in a constant state of fog.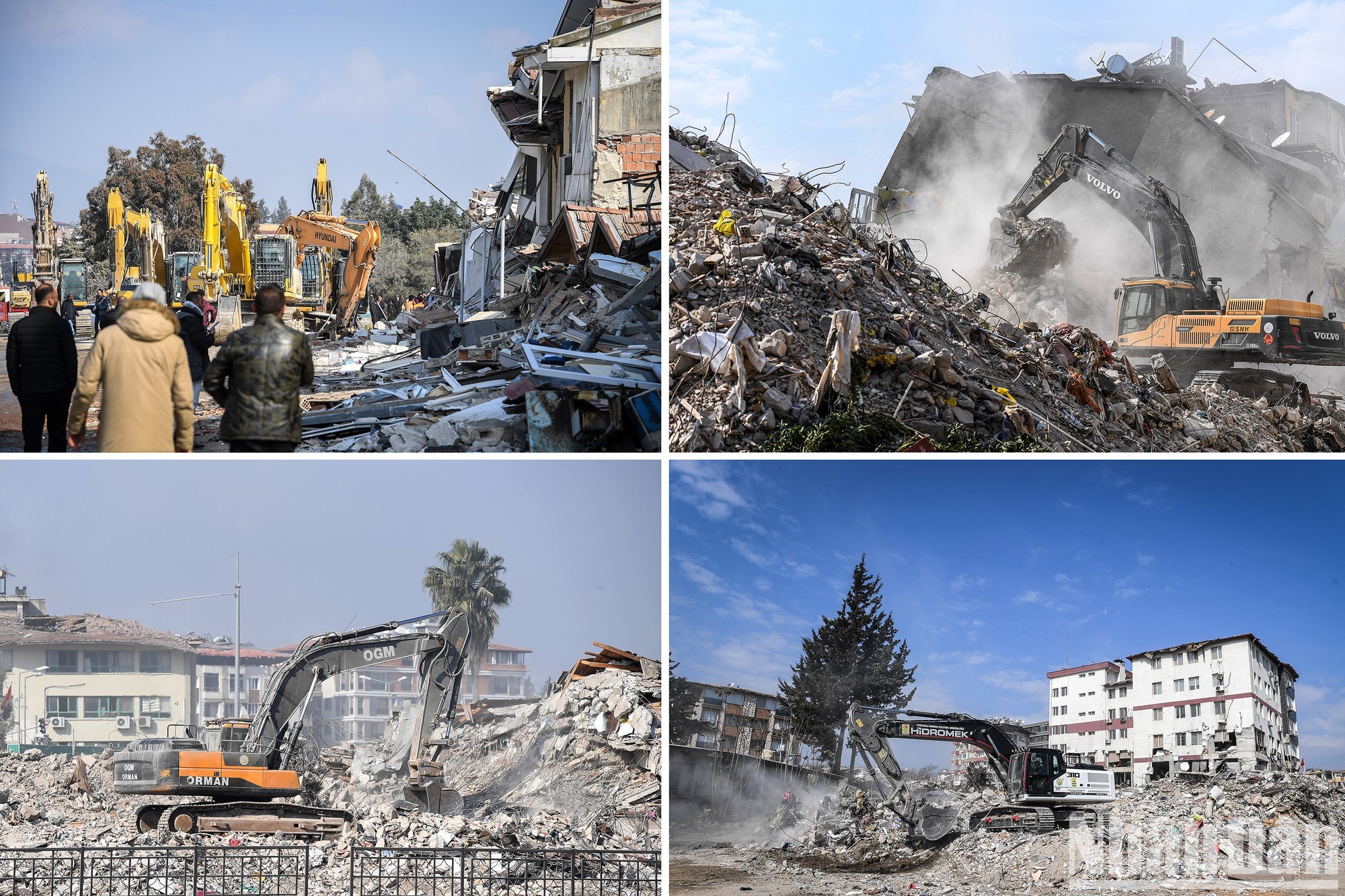 Throughout the city are scenes of excavators and bulldozers cleaning the rubble and remaining houses, which are not safe to carry out the reconstruction process.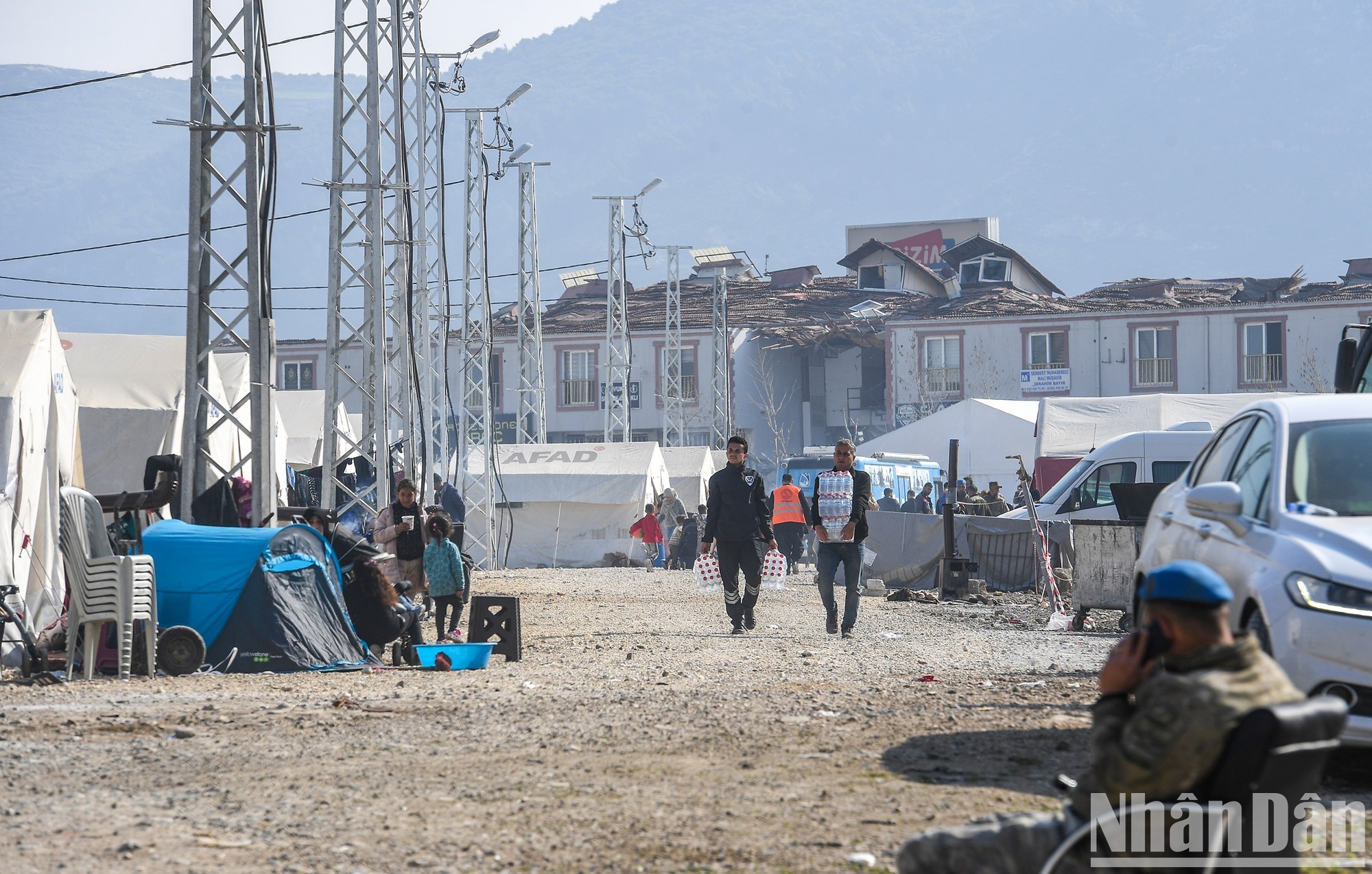 Turkish military forces and United Nations Peacekeepers are present throughout Hatay, to ensure the security of the people in the process of settling down.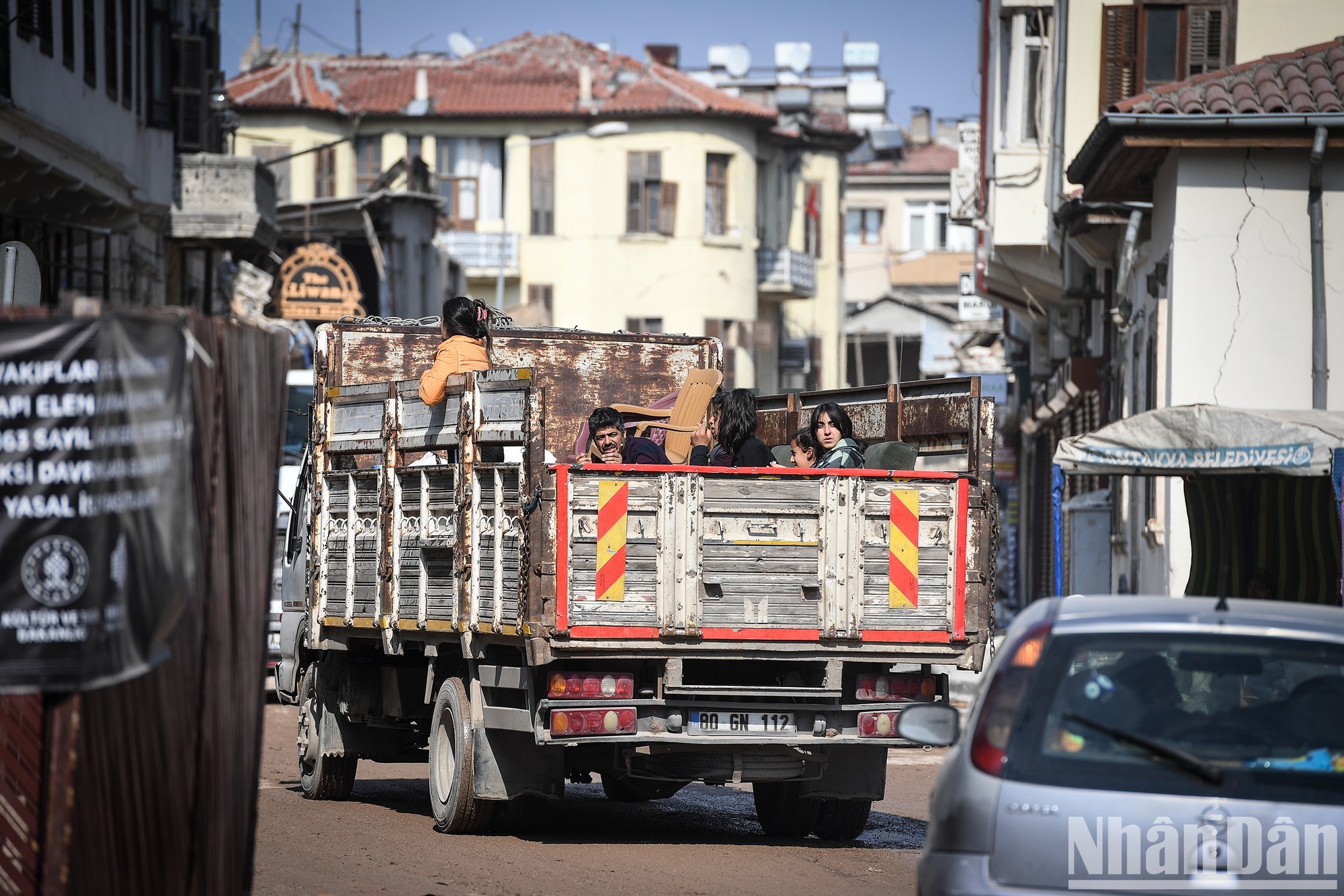 Many families after days of escape, have returned to their hometown with worried eyes at the desolation scene, hoping that their houses are still standing.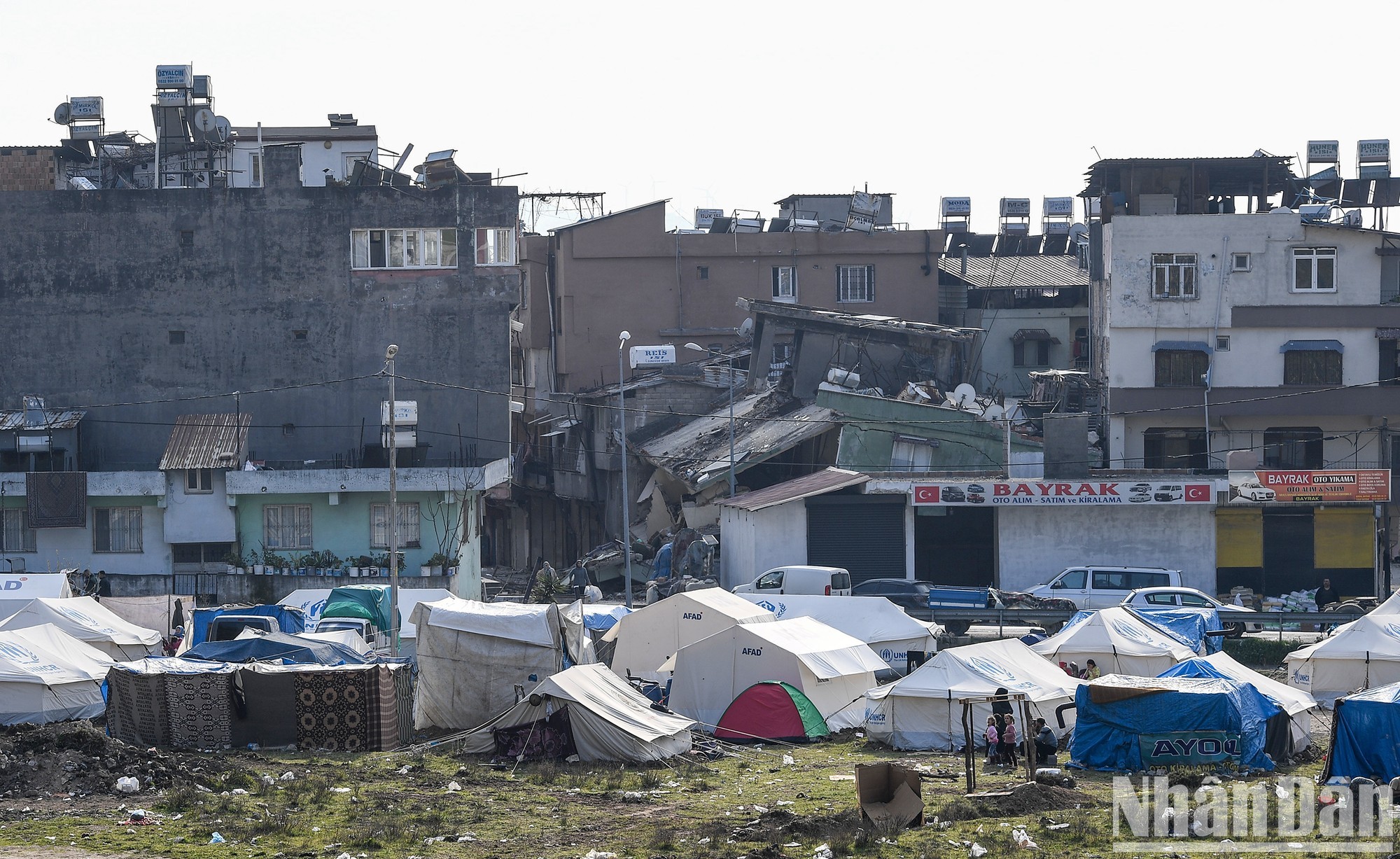 To ensure safety, the Turkish Government has arranged green areas in safe locations for people to live.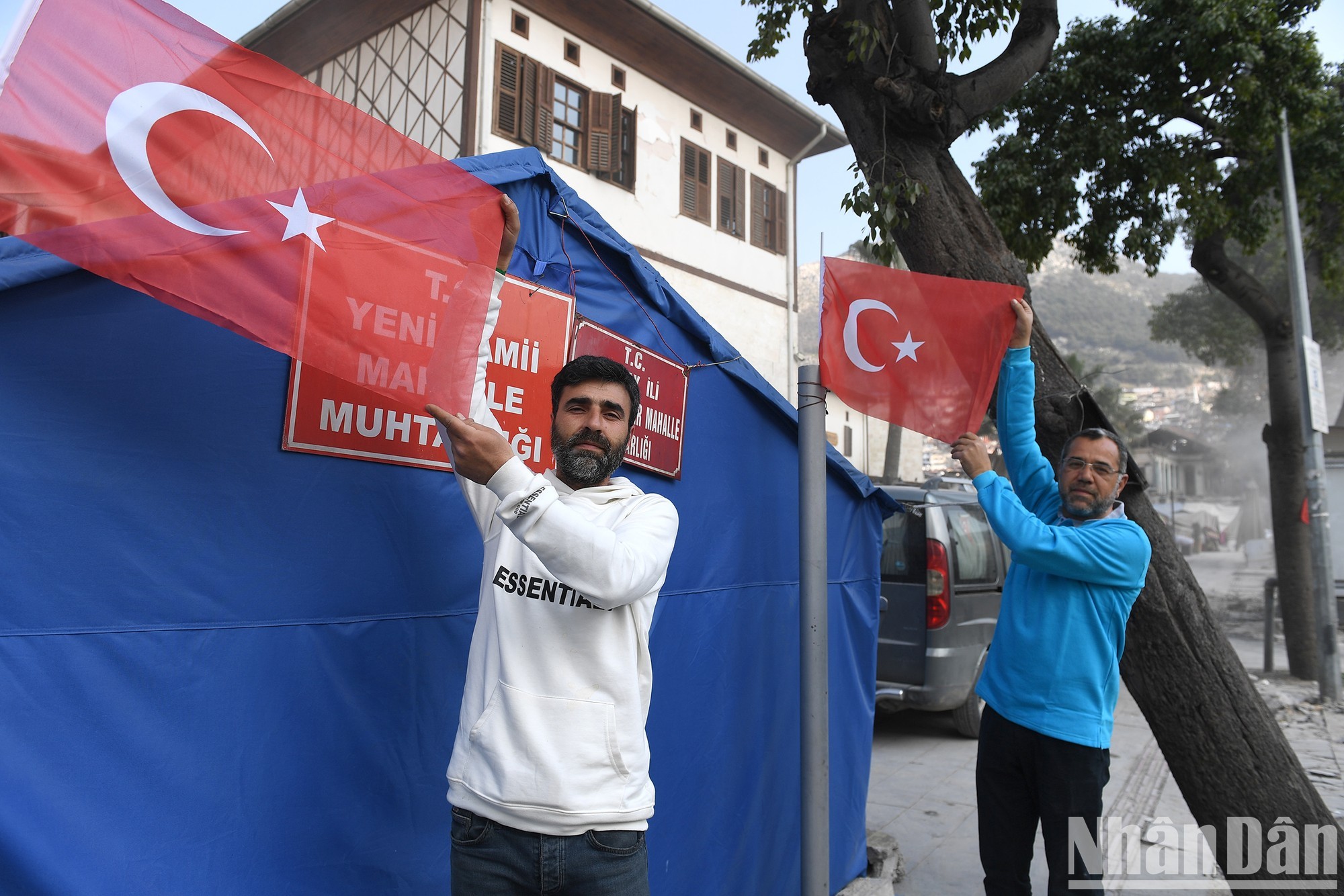 Free relief locations for people have been established all over the city. Serkan Borklu said: "I always pray every day and set up this relief location so earthquake-affected people returning to the city, will have fewer difficulties."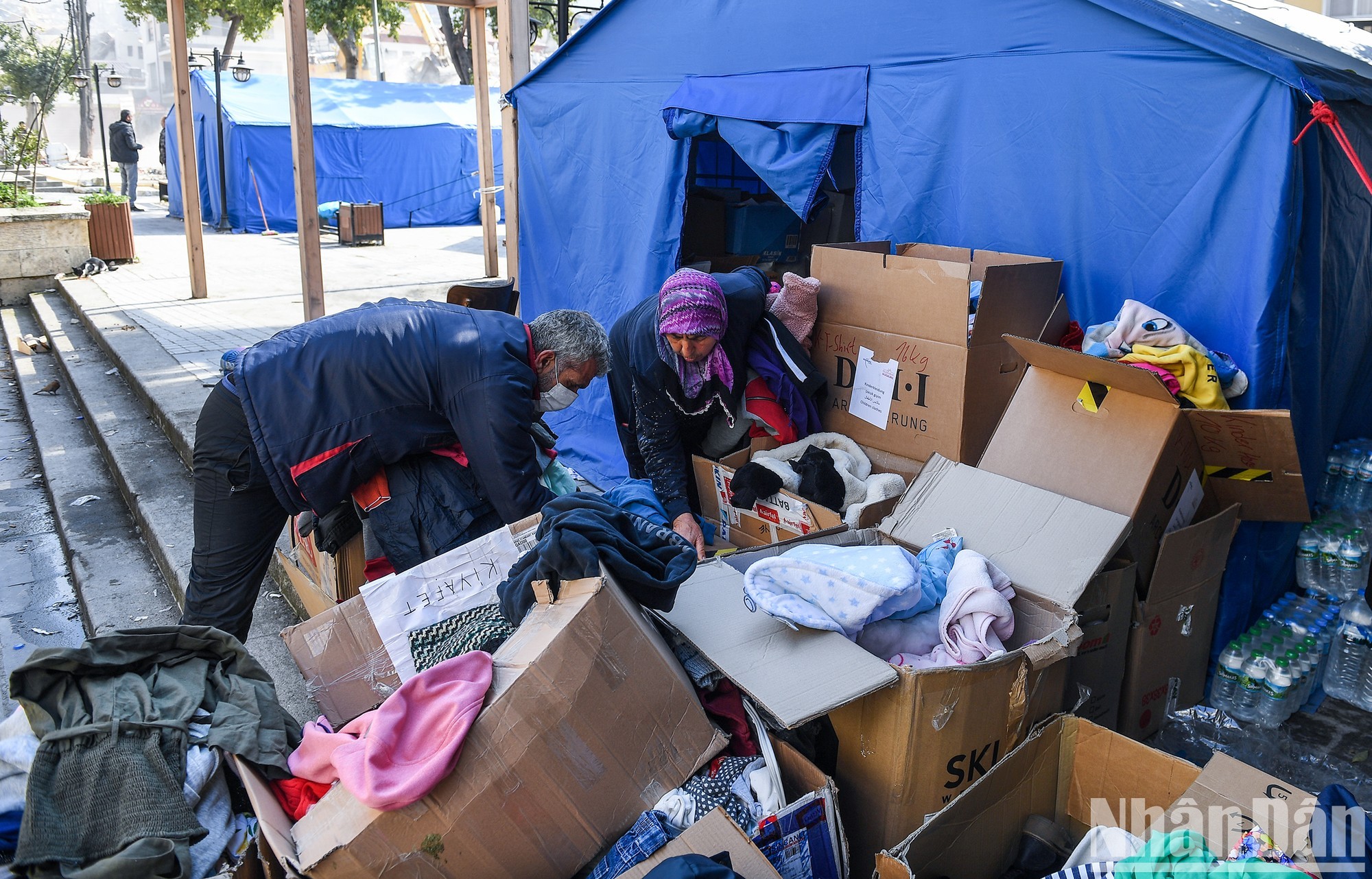 Food, clothing and necessities, which are delivered to the city hour by hour from aid organisations and benefactors, are enough to take care of the lives of the Hatay people, during the reconstruction of the city.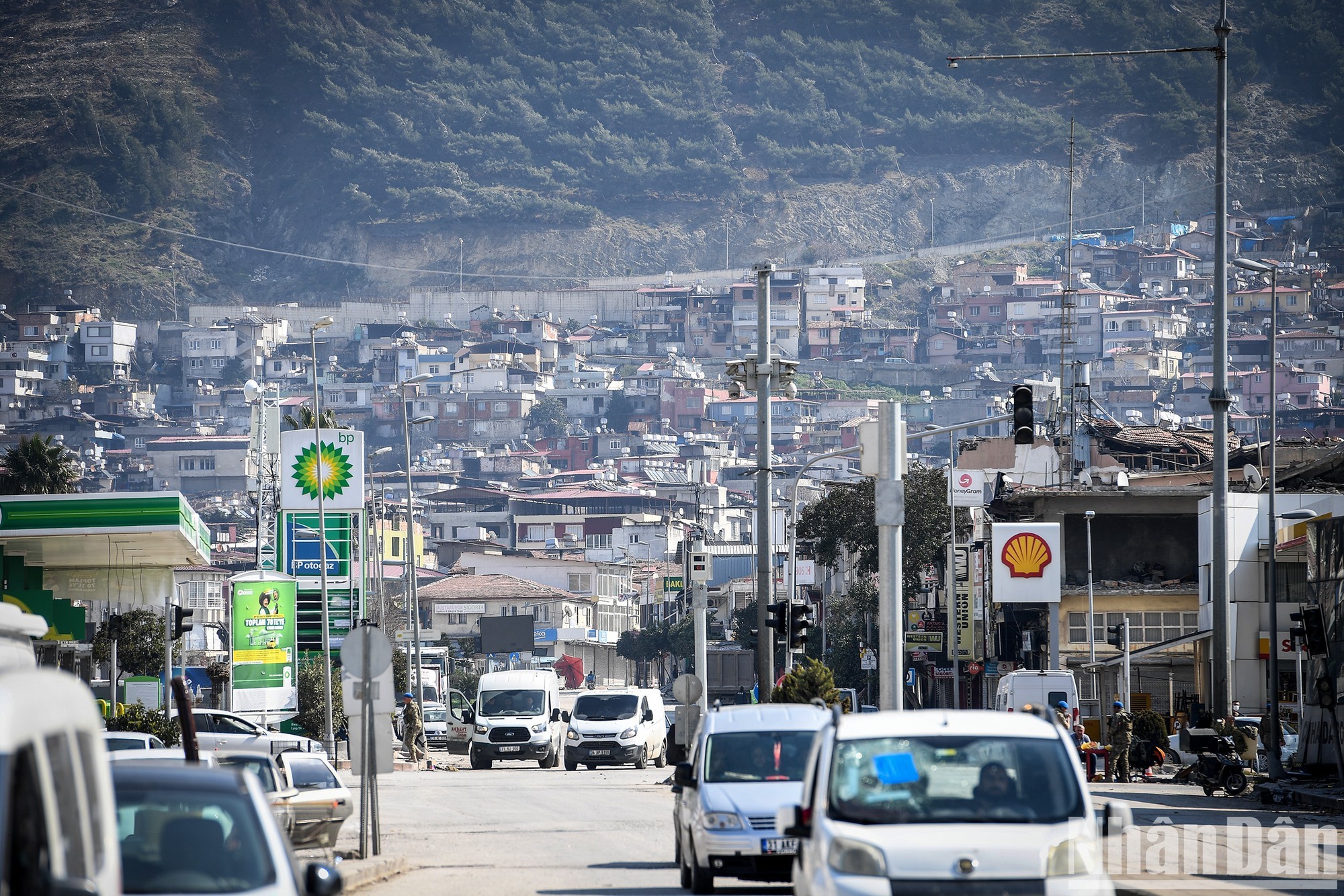 In areas located far from the epicentre and not severely affected by the earthquake, life has gradually stabilised.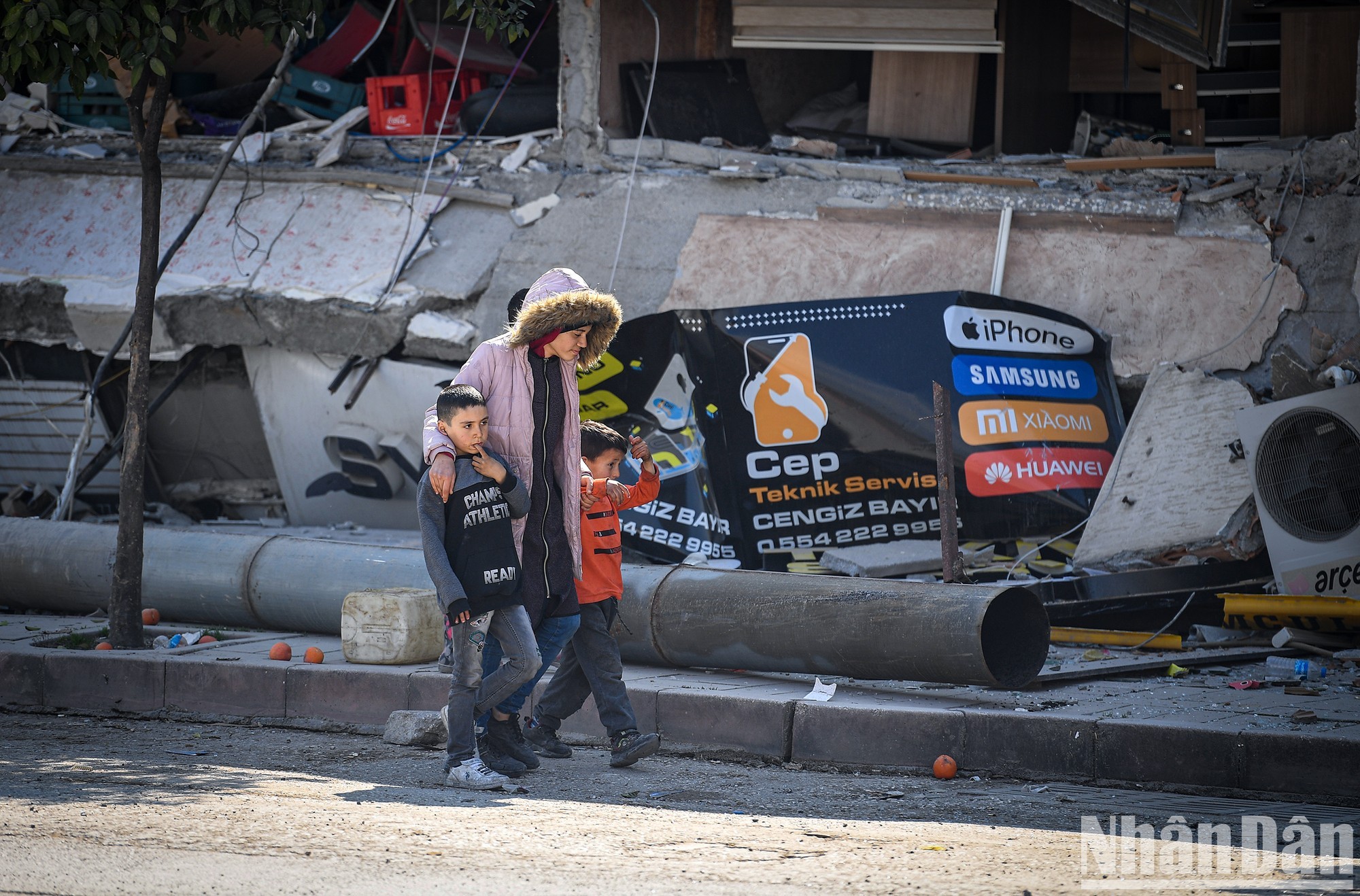 A new rhythm of life has gradually formed right on the ruined buildings.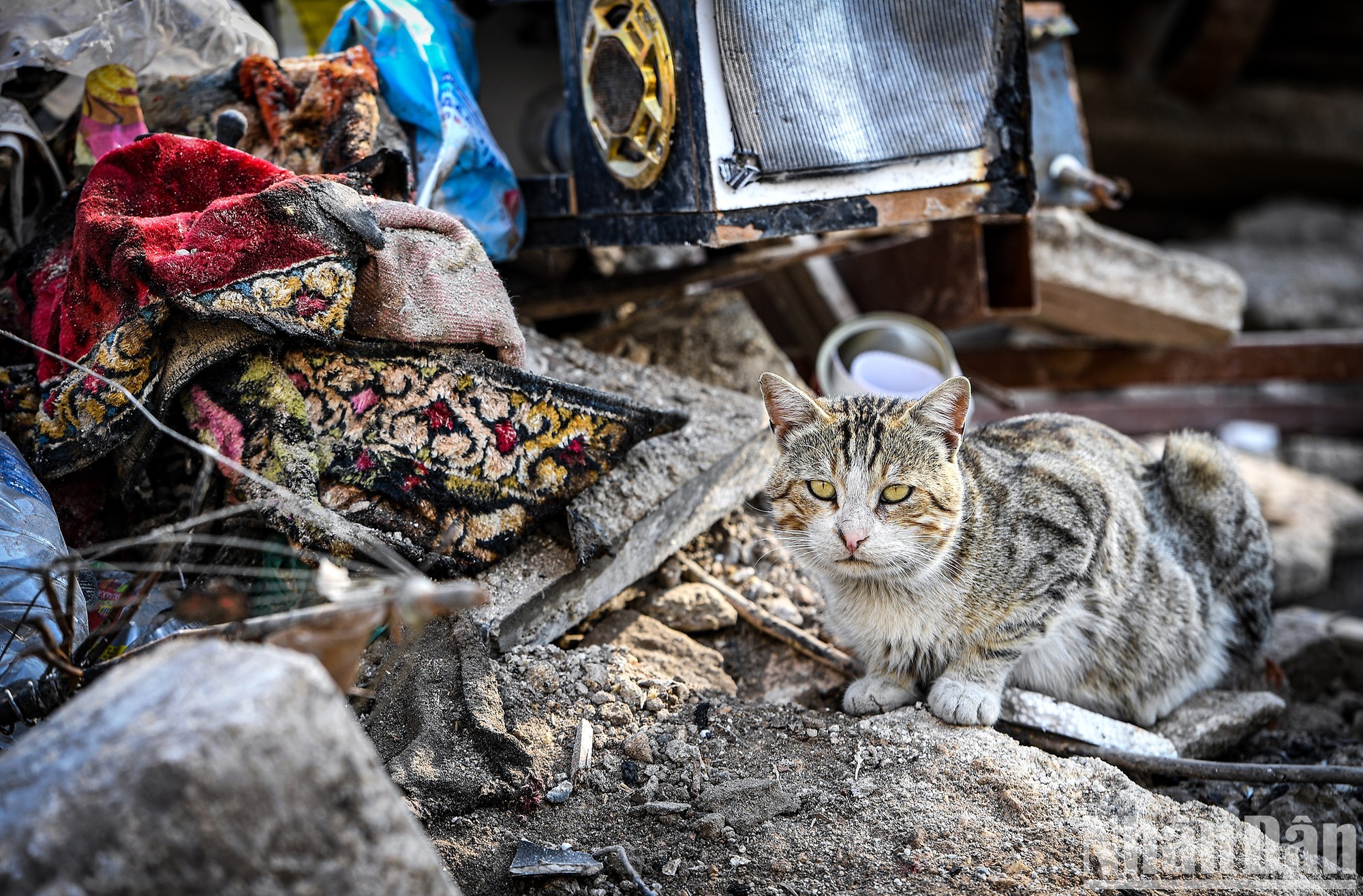 A cat by the ruins of Antakya brings a more peaceful feeling to everyone.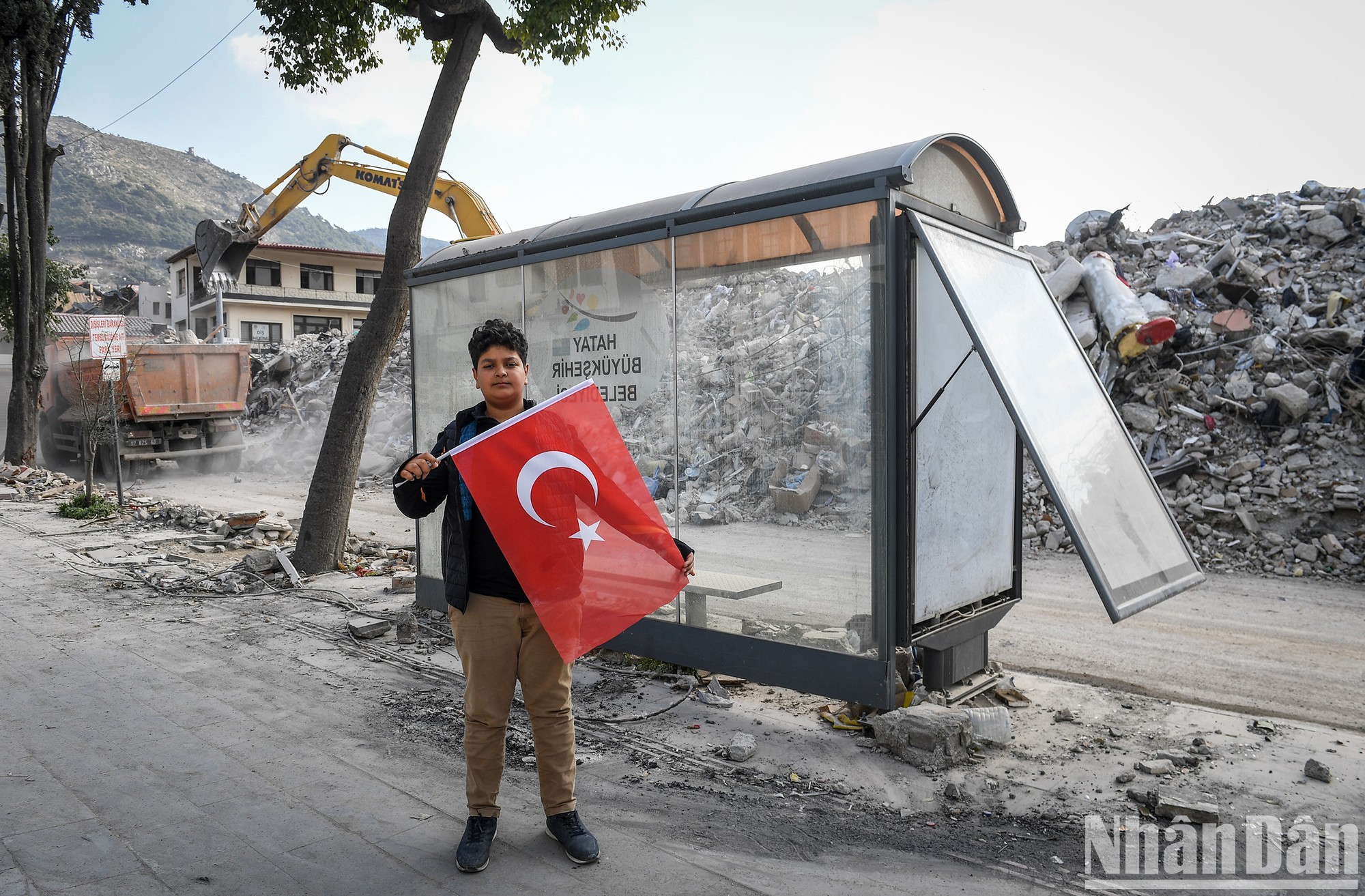 A Turkish boy with the national flag in his hand seems to send the message "We will overcome everything, Turkey will come back stronger."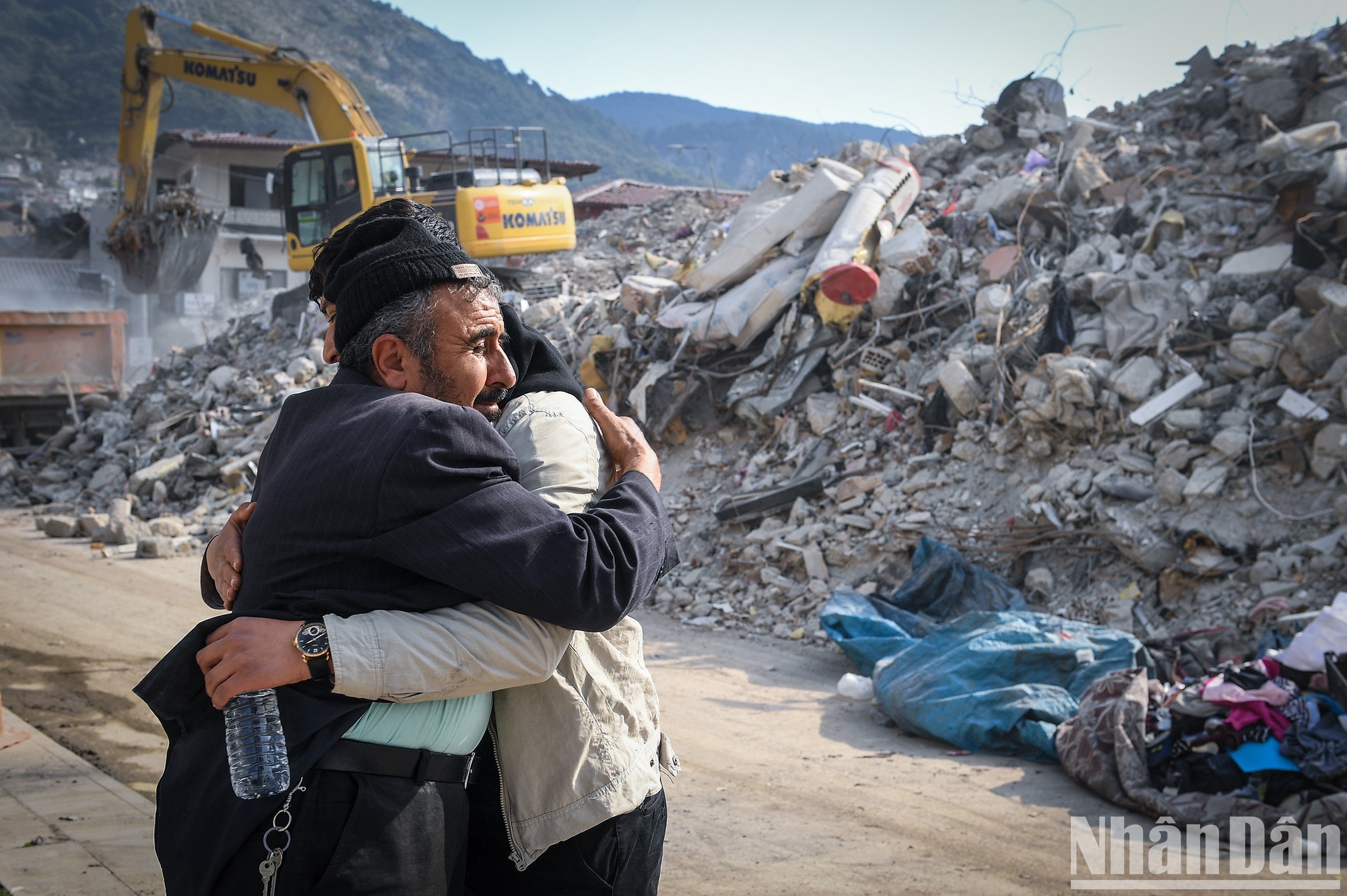 The people here have returned, and with love and sharing, they will overcome this historic disaster.